When you spend money on a product or service, you want to make sure you're getting the best value possible. Because who wants to overpay for something when it is actually worth a lot less, right?
Discounts and sales are amazing for that reason – you get things you've wanted at a fraction of the full price tag. Even more, if you have your birthday day, you can also get some birthday freebies in Australia.
But did you know that some places give you even more discounts and cash back too?
What are the best discount or cash back sites and apps across Australia?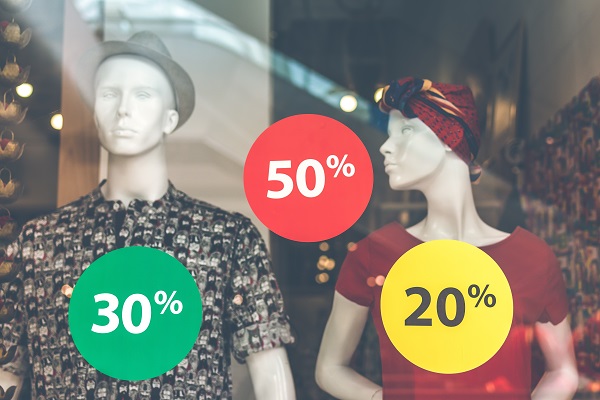 Since everyone loves a good discount and may not always have enough time to do their own research, this guide rounds up some of the best. Just register your details and let the rewards keep coming in. These sites and apps are used regularly for coupons, cash back and discounts – all are free if you decide to join:
GroupOn

GroupOn has been around for a long time and can be viewed as a website or through an app available to you on your Apple or Android device. GroupOn covers an array of discounts across industries, so you're not restricted with choice. Here are some options that GroupOn shares discounts for:
Restaurants and cafes: Lunch and dinner discounts, free meals with every purchase and much more.
Beauty and shopping products: Buy one get another free offers, discounts on full price items.
Travel: Discounted airfare and accommodation packages, discounts on destination attractions and more.
Every time you surf, a new discount could be made available to you so make sure you scan through GroupOn regularly to save or make more money. With the GroupOn app downloaded on your phone, you won't have to print out anything. You can simply use it in a store and get the discounts you're entitled to.
CashRewards

CashRewards has a range of cash back options and offers for people looking for a good deal. New members are also treated to a $5 welcome bonus. Here are some things to consider:
You can join for free on the web version or even download the app to use it whenever you're ready to shop.
Make sure you browse through the site entirely because they offer discounts and offers on a variety of brands – even places like Woolworths, Officeworks or even Bunnings are included.
Discounts and offers are available on a variety of industries including travel, retail, fashion, luxury, food, and much more.
No matter what you shop for, you may find it at CashRewards, allowing you to compare prices and earn cash back on items purchased. This is in addition to other discounts that have been advertised.
You can only earn cash back if you access any of the stores directly from the call-to-action buttons on the CashRewards website first. The website claims that members could earn cash rewards from over 1,200 stores. Some of the most popular stores include Dan Murphy's, The Good Guys, BWS, Energy Australia, Coles Online, David Jones, Bing Lee and many more.
PricePal

PricePal offers cash back from over 700 retailers across Australia. You don't have to pay anything to become a member. You simply need to enter what you're looking for and you'll have access to plenty of options. Using the website or web app is extremely easy and you can be well on your way to earning cash back in a matter of a few steps. Here they are:
Search across the website or app for a particular store.
Click the 'Shop Here' button that appears.
Shop within the store as you normally would on the retailer's website.
Check the store to see whether you get a percentage discount or a dollar amount cash back.
Once you shop, the store pays the cash back amount to the website for any purchase you make.
This cash back is then paid to you based on what you earn for your particular purchase.
Start by downloading the app onto your mobile phone or just register on the website. You can also download the web app so it automatically appears when you browse online to unlock rewards. Then whenever you decide to make a purchase, follow these steps above to see what cash back you can get. The more you use the website or app, the better discounts or cash back you will get in the future.
RetailMeNot

RetailMeNot is an excellent discount and cash back app that is available around the world, including Australia. The website claims to be much more than just sales and deals. Here's how you can claim your deals on the website:
Go to the 'Near Me' tab on the website and click on it. You may have to allow the website to allow your location to find cash back deals near you.
If you don't find any deals with the 'Near Me' tab, type in the name of your favourite store and find what coupons, discount codes and cash back options are available to you.
Use the cash back or coupon code options made available to you when checking out of the store – either online or in-store.
For those that have downloaded the app, you will be able to redeem coupons directly from your mobile. You can also request to get alerts from the app if you're in an area where there is a potential deal available.
Honey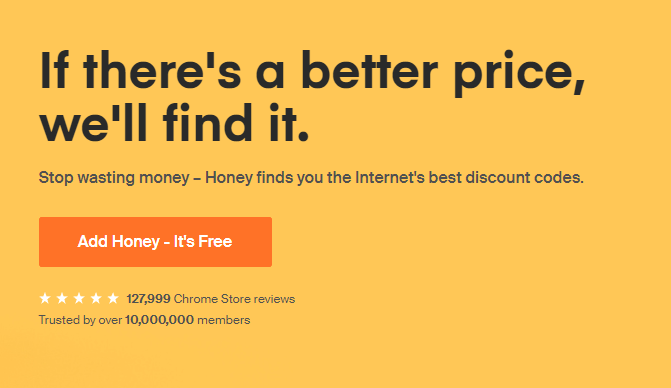 Honey is a browser extension that you can add to find the best discounts available on the Internet. But it is slightly different from the way CashRewards works. Here are some ways to get a discount or cash back via Honey:
Add the extension to your Internet browser – it takes just two steps and is free.
Browse the Internet as normal and proceed to check out, as you would normally do.
Honey will automatically find and apply the best coupon code, cash back option or discount that applies to your particular product to make it cheaper for you.
Since Honey finds the best coupon code for you, there's no time wasted trying to find coupon codes.
Honey is a free extension and is supported by most browsers, including Chrome, Firefox, Safari, Opera and Edge.
Keep in mind that if the site you're shopping on doesn't have a valid coupon code, then you already have the best possible price so manually searching for a code won't bring any results.
While Honey is a global app, there are plenty of Australian businesses on there that could give you savings. Plus, if you decide to shop from a global outlet, Honey will cover that for you. The best part is that it is free to sign up, so you're losing absolutely nothing by adding this extension to your browser.
CashbackClub

CashbackClub members receive cash back on all products and services they purchase online via the club portal. It is free to join and you will get cash back by simply doing the same online shopping as you would usually do. These steps will help you understand how you can get cash back using CashbackClub:
Start by joining Cashback Club with your registration information – it's completely free to use.
Login and start browsing through the website to find a particular store you want to shop at or a specific item you want to buy. You may use the search bar at the top to help you find what you're looking for.
Once you find what you want, you will get the option to click on a button 'Get Cashback Now' along with the price and offer.
At this point, you must be logged in as a Cashback Club member or you will once again be asked to login or join. This helps the site track your purchase so they can collect your cash back from the shop.
Click 'Get Cashback' where you will then be re-directed to the website of the specific retailer where you will complete your purchase just like you would as usual. Keep in mind that you should finish your purchase in one sitting for proper tracking.
You can then keep track of your own cash back status through the CashbackClub site. The site tracks the amount from the time you buy an item until you receive your cash back.
Once you receive your cash back amount, you can withdraw it to your PayPal account or it can be directly credited to your bank account.
CashbackClub offers plenty of opportunities for you to earn discounts and rewards for things you would normally shop for.
With these cash back and discount sites or apps, you don't have to waste hours trying to find a good deal on purchases. Many of them are automated, so they bring you the best possible deal without any effort required from you. Try out these apps and laugh your way to the bank!