Gone are the days when vegetarian's would struggle to find anything on a menu to eat and be limited to the side salad option. It used to be that there were very few vegetarian food options available, and when you could find them they were usually bland and uninspiring.
There are now a plethora of eateries popping up that offer tasty vegetarian fare that could rival any meat dish.
Sydney has a lively vegetarian food scene with some impressive restaurants serving up some of the best vegetarian dishes in Australia. There's something for everyone, whether it be healthy, creative, hip, cheap and cheerful or a progressive take on traditional food, Sydney restaurants have you covered.
The 5 Vegetarian Restaurants found in Sydney:
1# Yellow

Address: 57 MacLeay St, Potts Point NSW 2011
Phone: (02) 9332 2344

Famously relaunched in 2016 with a fresh new take and an entirely vegetarian menu, Yellow is one of Sydney's best restaurants period. As one of the critics pointed out, it just happens to be vegetarian.
The brain-child of Brent Savage and Nick Hindebrandt, owners of the equally impressive Bentley, Monopole and Cirrus restaurants, Yellow has been wowing Sydney taste buds.
By the time of it's relaunch, Yellow had already been operating for three years and was already a Sydney staple, regularly appearing on lists for Sydney's must visit restaurants.
Since going vegetarian, Yellow has only gone from strength to strength and has only improved on the creative genius that it started on.
Yellow has inspired a shift in the Sydney dining scene and has been responsible for many other vegetarian and vegan options popping up around Sydney, fuelled by the trend and the insatiable appetite of Sydney-siders for vegetarian food that is more than just the old side salad and chips.
Yellow is a great restaurant to visit whether you're vegetarian or not and has received rave reviews from food critics from all over. It is the clear front-runner for the top spot and takes a lot of the credit for Sydney's vegetarian food scene being as vibrant as it is today.
Acme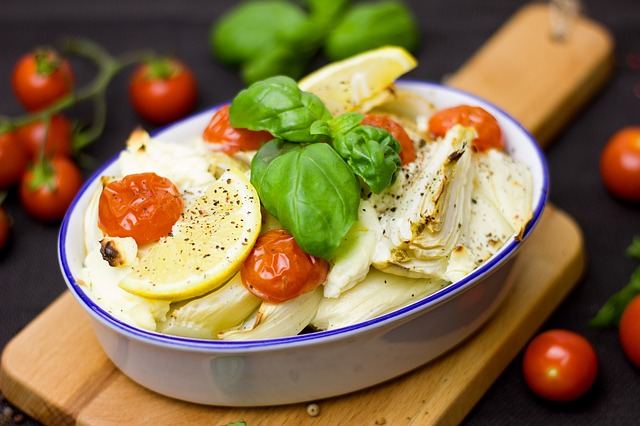 Address: 60 Bayswater Rd, Rushcutters Bay NSW 2011
Phone: 0435 940 884
Acme is the ultimate choice if you're after ultra-hip and progressive vegetarian food in Sydney. This restaurant has a cool vibe and boasts a super interesting combo of Italian cuisine with an Asian twist.
They pride themselves on their inventive vegetarian meals and friendly service.
You can expect everything to be a little bit different at Acme. The food is exotic and unusual combinations are used to create some of the most interesting dining experiences in Sydney, you can always expect to be surprised with every dish.
Meals are served a little bit differently, with share plates being served at the table and guests can expect to feel as if they are in a warm, welcoming place for dinner.
Acme's excellent vibe and phenomenal food make it an excellent must-do if you're looking to try something a little bit unique for your next vegetarian meal.
Billy Kwong
View this post on Instagram
Address: 1/28 MacLeay St, Potts Point NSW 2011
Phone: (02) 9332 3300

Billy Kwong first opened it's doors in 2000 and since then has become a beloved Sydney restaurant and a pillar of the local community.
Serving fine Chinese-Australian cuisine, it has grown under the leadership of Kylie Kwong to serve incredible vegetarian food that fits with Kylie's ethical eating and sustainable food principles.
This unpretentious restaurant aims to be a restaurant of the community, warm and inviting to encourage open conversation and a friendly, social atmosphere.
The incredible and extremely genuine staff are responsible for the restaurant's great reputation for service excellence and one of the reasons why it has survived almost 20 years as a part of Sydney tough food scene.
If you're looking for a truly special experience, you can book to be a part of Kylie's table. You can expect to be personally welcomed by Kylie at the restaurant and each menu item will be explained in detail, so that you can see exactly how much love and care goes into the preparation of every item.
You will be met with a bespoke menu that changes seasonally when dining at Billy Kwong, every meal served is incredibly well thought out and pleasing to palate. Billy Kwong is also exceptionally affordable and good value for the quality of the food.
This Sydney favourite restaurant is a top pick for a reason, try it for yourself if you haven't already!
Lentil as anything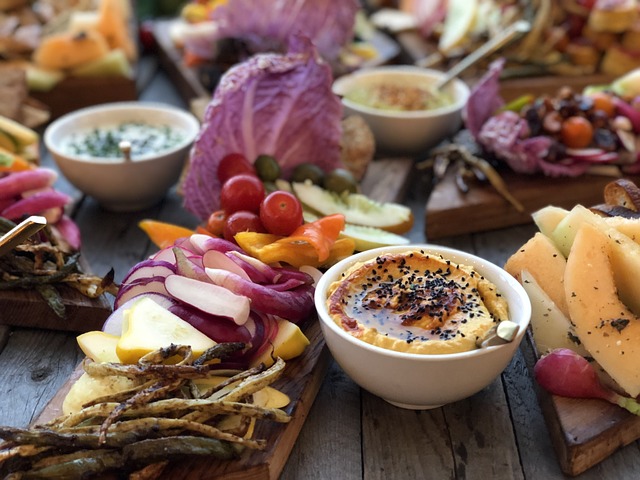 Address: 391 King St, Newtown NSW 2042
Phone: (02) 8283 5580

Lentil as anything in Newtown has quickly become one of the most hopping restaurants in the area. At any given time you can walk by and see an impressive crowd at the restaurant, but no need to book, Lentil as anything is open to anyone at any time. A nice change for Sydney-sider's who are used to booking well in advance, Lentil as anything invites people to come and dine whenever they want.
Lentil as anything is something special, a not-for-profit company that does everything a bit differently. The most obvious thing that distinguishes Lentil as anything is it's entirely vegetarian menu and 'pay as you feel' philosophy. Nothing on the menu has a set price. You heard that right.
Lentil as anything lets people pay what they want for their meal. For some people this is a financial donation, for others, volunteering in the kitchen. This fantastic system means that some of the most vulnerable members of the community can come in and have a meal. Any financial contribution made will go towards keeping the lights on and everyone fed at Lentil as anything.
They use sustainable practices and a huge percentage of the food served comes from food rescue services, so the menu changes regularly.
If you want to make a difference to the community and have a great meal, then try out Lentil as anything.
Golden Lotus
Address: 341/343 King St, Newtown NSW 2042
Phone: (02) 8937 2838
Golden Lotus  serves entirely vegan and very authentic Vietnamese food. After opening their doors in 2015, Golden Lotus have become a popular dine in and take away option in Sydney. A great budget option if you're looking for tasty vegetarian food, they offer hearty bowls of pho and impressive mock chicken dishes.
Golden Lotus regularly have lines down the street, even in the colder months and have had a loyal Sydney following from day one because of their excellent food and great ambience.
They are such a popular Sydney restaurant that they are now looking to expand to keep up with the demand of their customers.
Golden Lotus are located in the trendy area of Newtown but might soon be open in Sydney's CBD as well.
If they're many positive reviews online are anything to go by, it's definitely worth giving this restaurant a try!