Sydney's unique culture is so remarkable that it attracts travellers from all over the world. Whether you're here to work or simply for leisure, there are hundreds of reasons why you should check out Australia's most famous city. If you're after the fast paced nightlife or are in the mood for a relaxing getaway, there is something to satisfy every kind of traveller. Many people come down to get a glimpse of the famous Bondi Beach that has been featured in many TV shows and movies.
When you are travelling through Sydney prices can quickly add up which is why it is important to plan ahead and get a sense of the prices for everything that you will need. We've been in the situation before where you land in a foreign city and can't find anything online about where the best places to stay are.
Local Hostels in Sydney:
#1 Wake Up! Sydney Central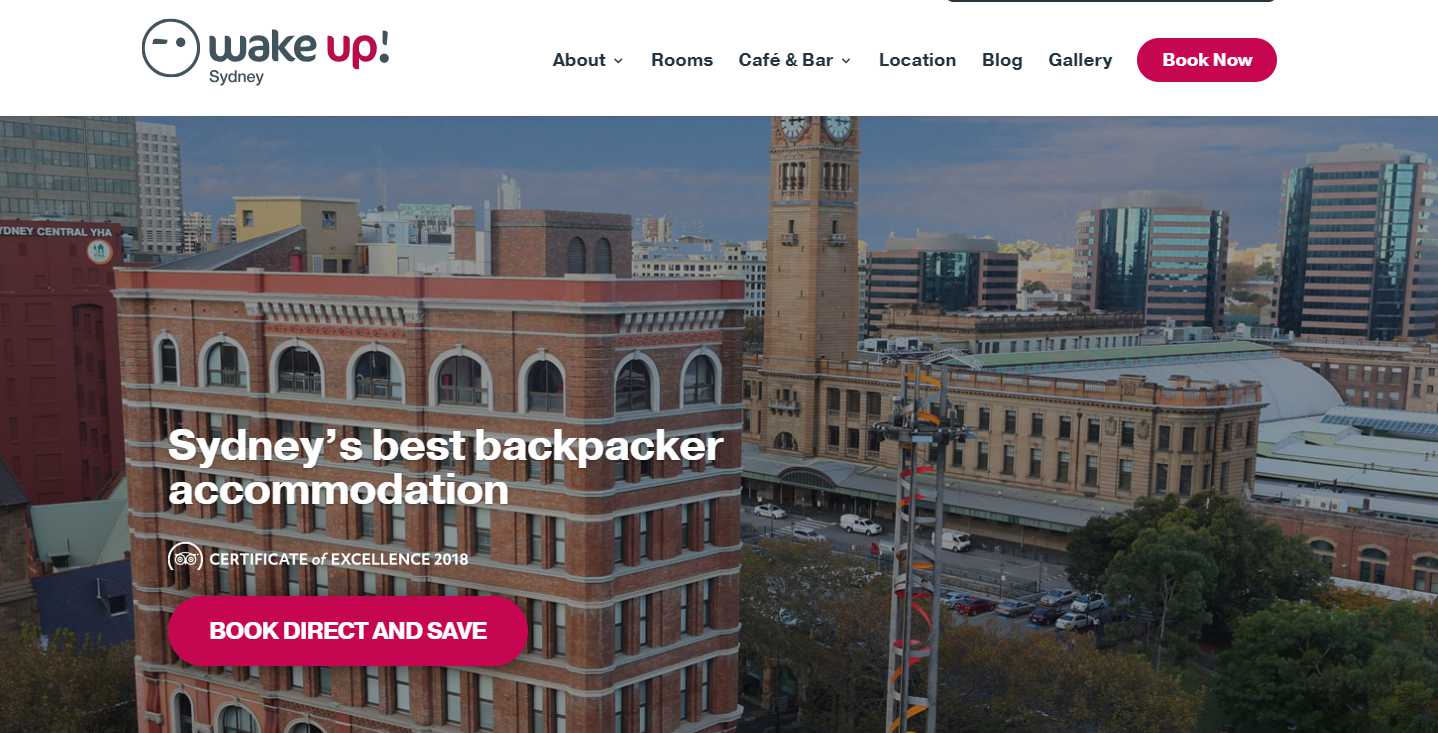 Address: 509 Pitt St, Sydney NSW 2000
Whenever I am personally travelling I always look at the proximity of my accommodation to the centre of the city and public transport locations. When you are in a foreign country and/or city and want to explore the most of it, public transport is your best friend. Wake Up! Sydney Central is a mere 7 minute walk away from Sydney's Central Station which is a great starting point to help figure out the different train and bus routes.
This great hostel also offers both mixed-dorms and female only rooms so you don't have to worry about feeling uncomfortable. Another great perk of this place is that they host events regularly such as live music, pub crawls and beer pong tournaments. If you still aren't sold on how good Wake Up! Sydney Central is, they have won the most popular hostel in Sydney for several years in a row without contest.
The location, events and awards that this hostel brings to the table make it one of the best choices of your accommodation in the Sydney region. The venue also offers free Wi-Fi, an ATM, a jobs board and 24 hour reception which may be very enticing if you are arriving after a red eye flight.
#2 Bondi Backpackers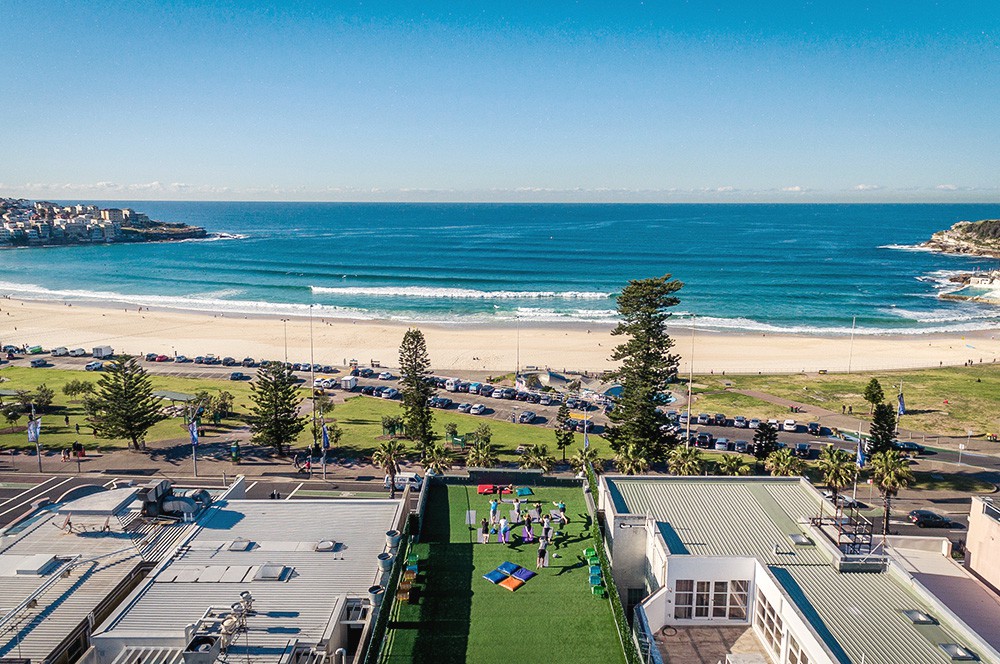 Address: 110 Campbell Parade, Bondi Beach NSW 2026
Continuing with the theme of prime location hostels we have one of Bondi's prime accommodation choices. Bondi Backpackers sits opposite to the world famous Bondi beach that is really a surfer's paradise. The venue features rooftop views that are sure to leave any tourist (or local for that matter) in awe of the view that they have had a chance to get a glimpse of. The rooftop setting is also a great location for a couple of cheeky beers during any hour of the day during your stay.
While you have prime access to Bondi Beach you can also treat yourself to several hipster cafes that are scattered around the area. If you are travelling as a couple of want something with a bit more privacy, they also offer private rooms which are stunning. If you are looking to get a local experience you can also join in on morning rooftop yoga classes and free surfboard hire.
To add more bang for your buck, every Friday features a rooftop BBQ get together where you can meet some locals and other travellers. If you are trying to find a friendly, sociable and fun hostel Bondi Backpackers is the one for you. As a closing remark it is also important to note that this venue is strictly for individuals over the age of 18.
#3 Sydney Harbour YHA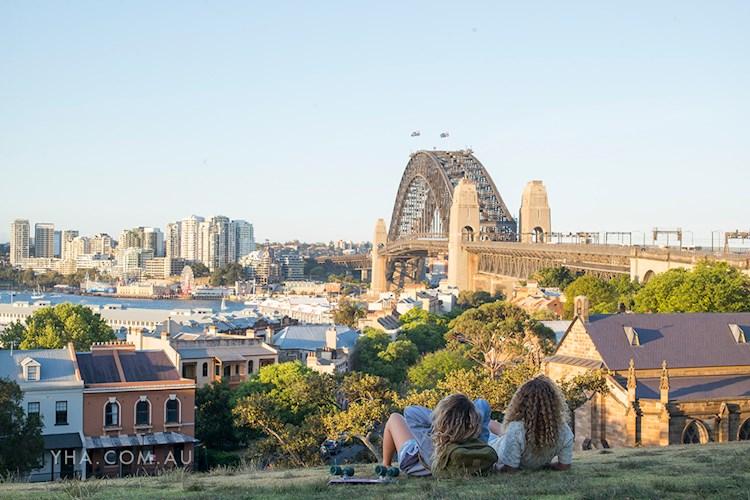 Address: 110 Cumberland St, The Rocks NSW 2000
The Sydney Opera House and the Sydney Harbour Bridge should be an Instagram photo priority during your stay in Sydney. Now imagine being able to sit at the top of your accommodation and take in that marvellous view. Well Sydney Harbour YHA is the perfect location to do both that and wind down after a long day of exploring or a long night of partying.
As you can probably tell, this hostel is located right in the heart of Sydney with some stunning panoramic views that you didn't think were possible on a budget. This hostel is very budget friendly which is insane considering that seeing these stunning structures normally come with a huge price tag.
Additionally Sydney YHA is also a great option for couples who are travelling together as the private rooms are very modern. What's better than winding down with your partner on a rooftop watching the sunset of the Sydney Opera House? This location also comes with free Wi-Fi and a games area that includes a foosball and pool table.
#4 Base Sydney!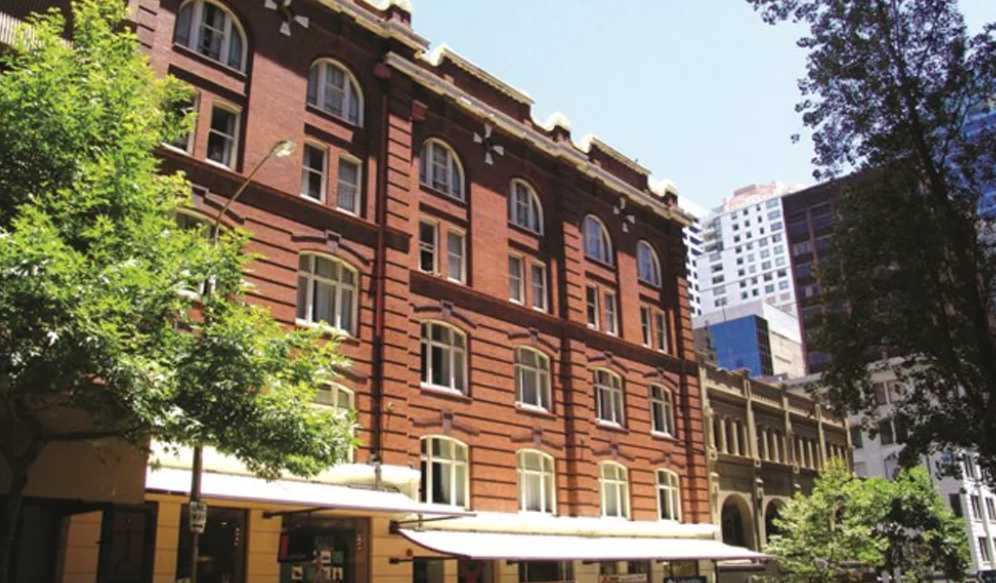 Address: 477 Kent St, Sydney NSW 2000
Base Sydney! has one of the best hotel locations which is right in the heart of the city. What makes for a better base than something that is central to everything? Base Sydney! is super close to clubs, pubs and many restaurants. You also have the option to either have a dorm room or something more secure like a private room.
The young and friendly staff are more than happy to help you with anything you need including local recommendations and any other sort of questions you may have. If you are attending Australia in summer you want to be sure that you have a place that offers air con and Base Sydney! has just that.
Along with ATM access and 24 hour reception, Base Sydney! also has security lockers to make sure no one (including your drunk self) takes your things while you are not watching. If you are after a prime party hostel this venue should be your first choice. They host their own Wednesday night themed parties and next door is the Scary Canary. Be sure to check out the bar next door as they have a new special drink every night!
#5 Summer House Backpackers Sydney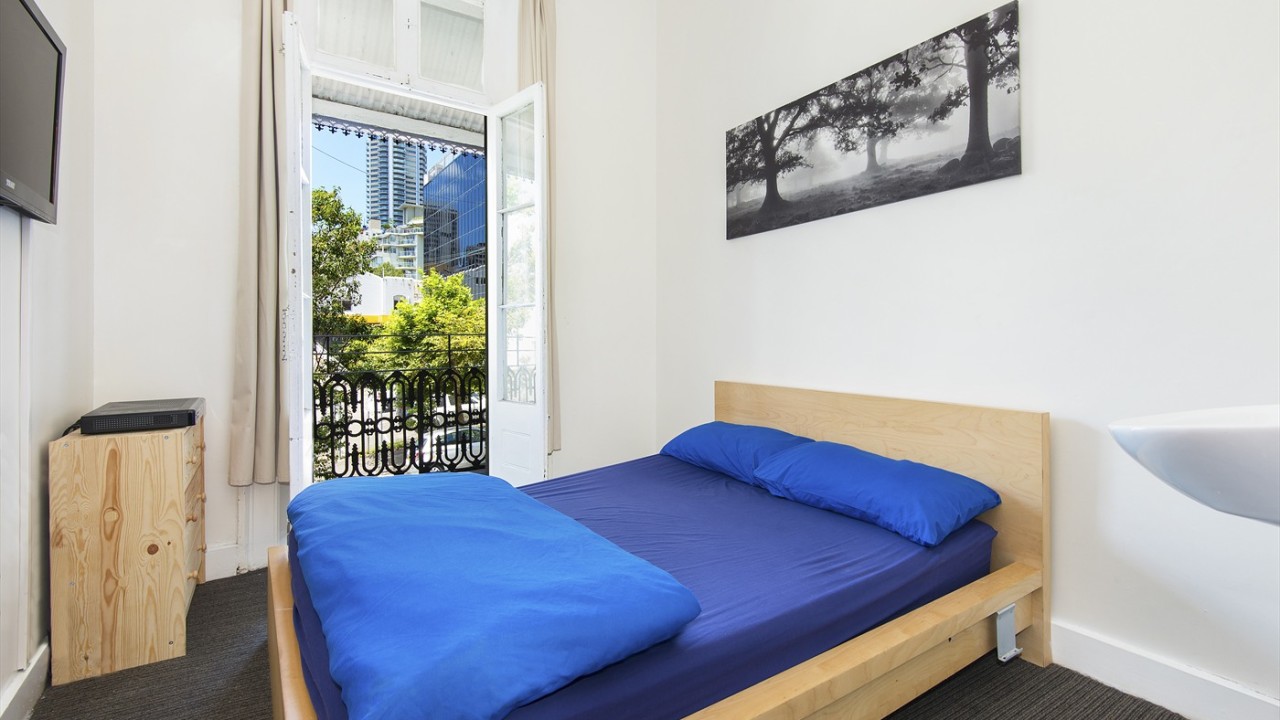 Address: 153 Forbes St, Woolloomooloo NSW 2011
Like we mentioned earlier, finding a hostel that is well within your budget is very important. Summer House Backpackers Sydney not only manage to keep their beds at a low price, they are also a short walk away from the Kings Cross and Darling Harbour train stations.
If you're into the crazy nightlife you will want to give Kings Cross a stop as there are plenty of pubs and clubs scattered throughout the area. Now you may be thinking that a hostel that is located in party central must be terribly loud. Well the Summer House Backpackers Sydney is tucked into a quiet street that is only a few minutes away from the party hub. It's a great option for travellers that want the option to go out but to also gives them the chance to get some rest after a big day or night out.
Another important factor to note is that this hostel is only for guests between the ages of 18 and 35. If that is you, you will have the chance to get a free breakfast as well during your stay!