When most people think 'Las Vegas', casinos and landmark replicas are typically the first things that come to mind. Yet there is so much more to this desert city than meets the eye – like neon museums, indie music festivals and stunning hiking trails.
So whether you're visiting for a weekend or a month, be sure to experience as much as of the dazzling Sin City as you can. Here are some of the best things to do at least once in Las Vegas:
Grand Canyon helicopter tour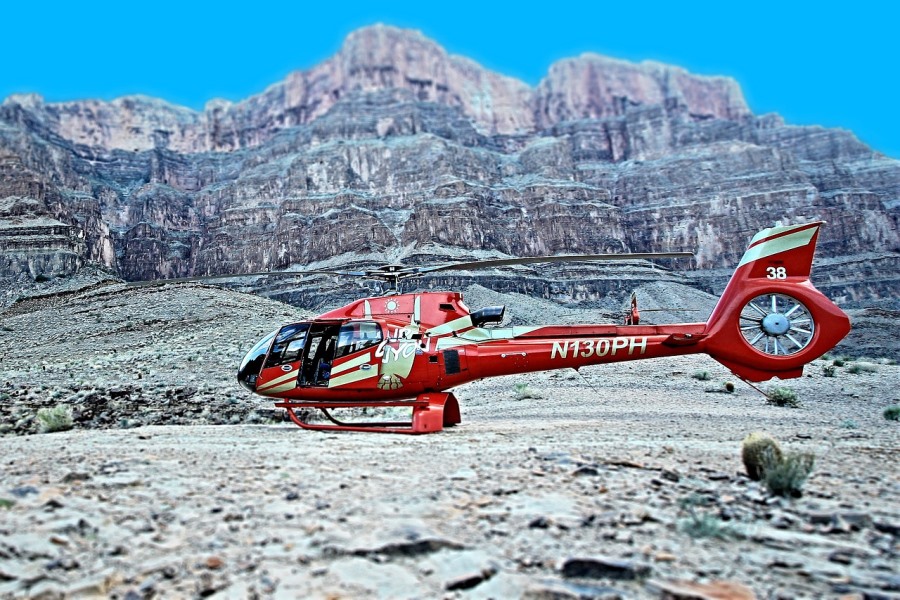 Experience the majesty of the Grand Canyon from (far) up above in an expert-guided helicopter tour! This 70 minute journey lets you travel from Hoover Dam to Eagle Point in a comfortable and luxurious helicopter. The trip is made that much better by your friendly (and multi-lingual!) tour guides, who are full of interesting facts about the canyon.
This is also a great way to get some unbeatable aerial photos of the canyon that could end up framed on your wall at home, or given as a gift to family and friends.
The Grand Canyon helicopter tour with Adrenaline is one of the cheapest options. Tickets range in price from $269 to $329. Tours depart multiple times a day.
Valley of Fire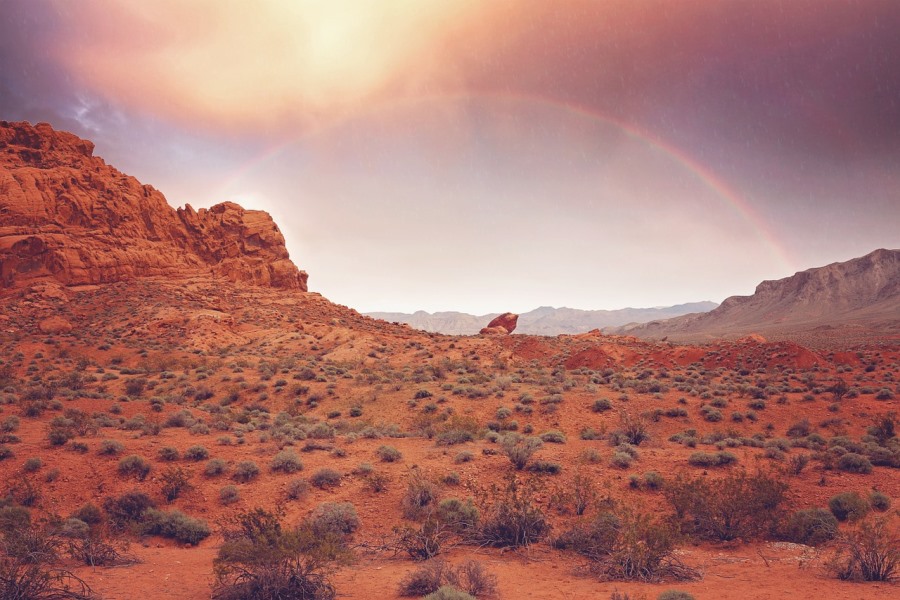 The Valley of Fire State Park is located just an hour's drive from Las Vegas – and the trek is worth it. The huge park is known for its bright red sandstone formations and icons such as the Fire Wave, Rainbow Vista and Atlatl Rock. The Valley of Fire is full of stand-out hiking trails (The White Domes Trail is worth doing) and curious geology, as well as 3000-year-old Native American petroglyphs.
Enjoy an outdoor day trip by driving your rental car to the Valley of Fire or by purchasing a buggy tour.
Neon Museum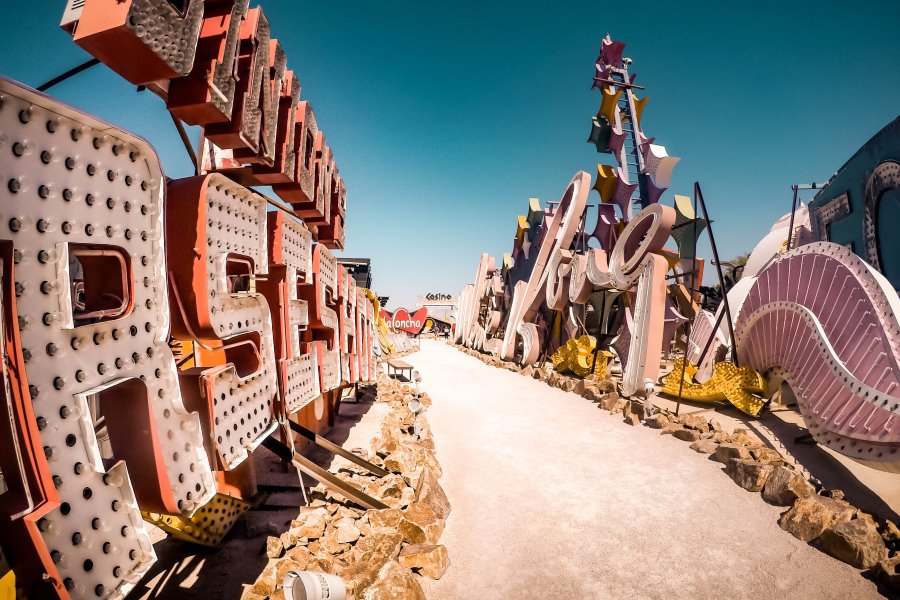 If you're a fan of vintage and retro delights, you'll love the Neon Museum. Take a break from the poker table and relish in some old-school history and culture, where you'll learn about the incredible history of Las Vegas.
Many a neon sign has been saved from landfill and refurbished to its former glory thanks to the efforts of this non-profit museum. From glitzy cowboys to retro motel signs, this is an experience you won't forget.
Book a guided tour at night for a more luminous experience. Tickets range in price from $15 to $35.
See the dancing fountains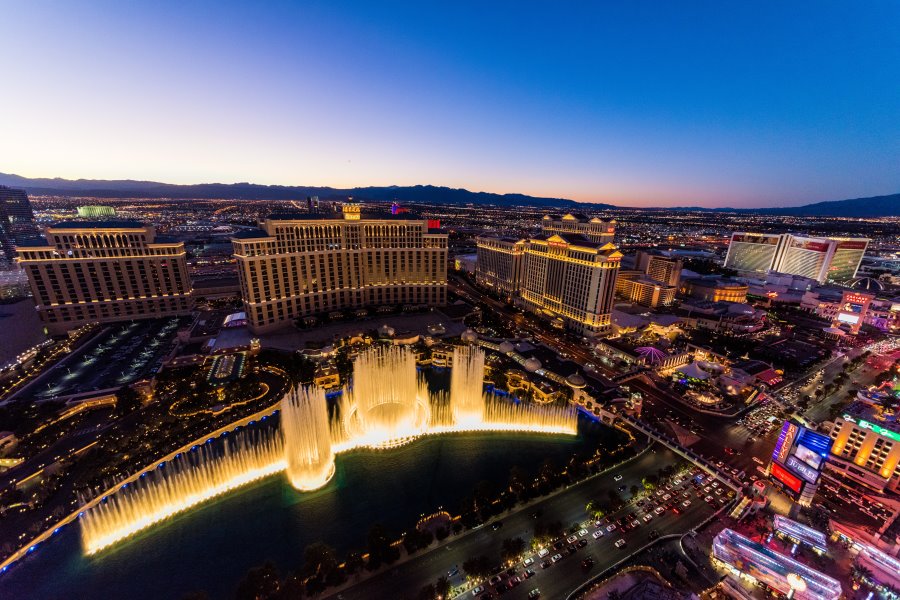 Located on the world-famous Las Vegas Strip, the Bellagio Lake offers an incredible choreographed water display multiple times a day. You've probably seen it in a bunch of Hollywood flicks, like Ocean's Eleven and The Hangover Part III. The impressive fountain display has made the Bellagio something of a Las Vegas landmark – and for good reason. It's stunning!
You can catch the free show every 30 minutes between 3pm – 8pm from Monday to Friday and every 15 minutes from 8pm – 12am. On Sundays it starts earlier at 11am and ends at midnight.
Go axe throwing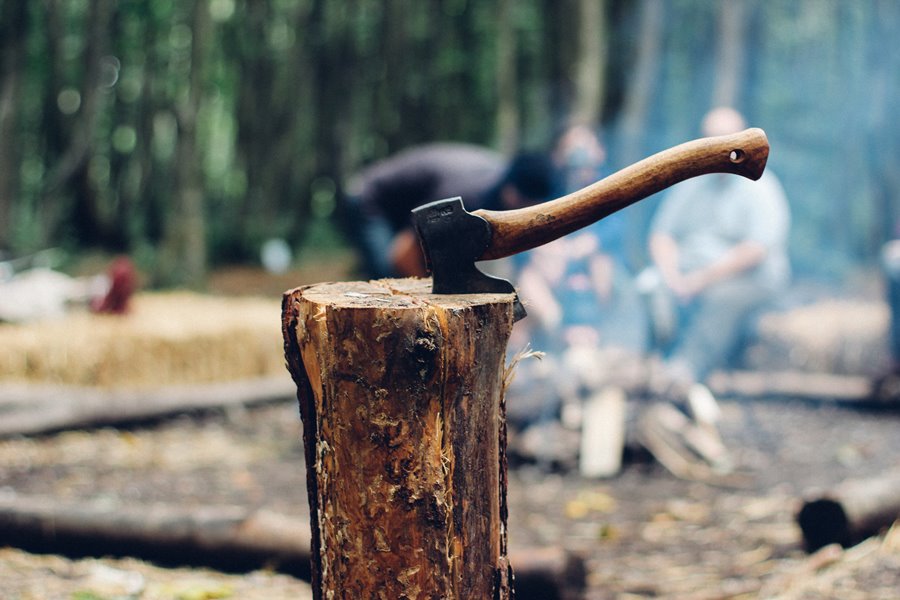 Channel your inner Viking at Axe Monkeys, Las Vegas' sole axe-throwing range. It's one of the few places where it's legal to hurl an axe through the air – or if you're feeling it, throwing knives, spears and ninja stars. They also have a smash therapy room where you're free to take a baseball bat and whack everything in sight.
Aim for the bullseye and get ready for the zombie apocalypse! Plaid is optional. Axe throwing tickets range from $20 to $32.
Life Is Beautiful Festival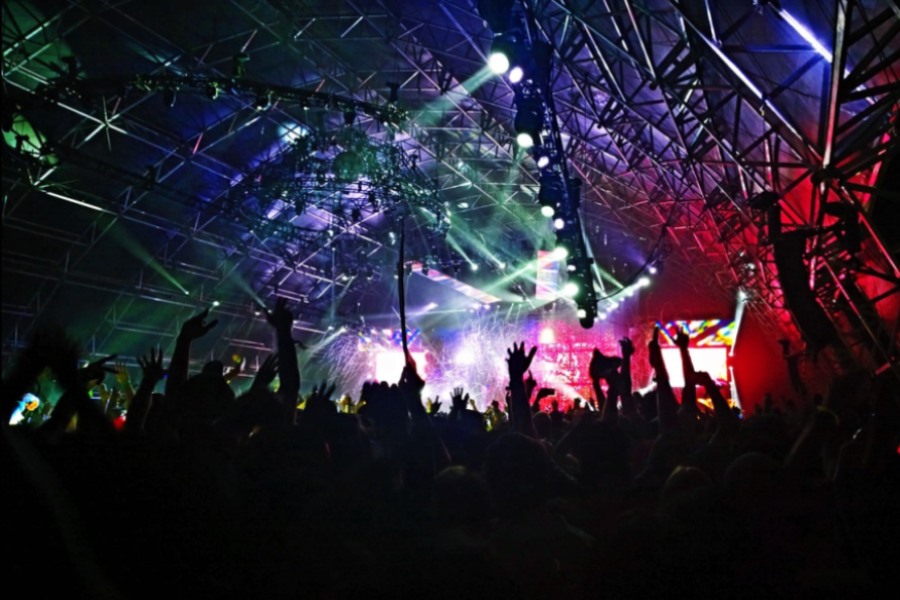 Since starting out in 2013, Life Is Beautiful has proven itself to be a music festival to be reckoned with. The alternative dance festival has so far featured acts like Muse, Gorillaz, Lorde, The Weeknd, Arcade Fire and Florence + The Machine. The festival also features interactive art installations, stand-up comedy and crazy delicious food.
The festival runs for three days in September, with tickets starting at $265.
Have a Vegas-style wedding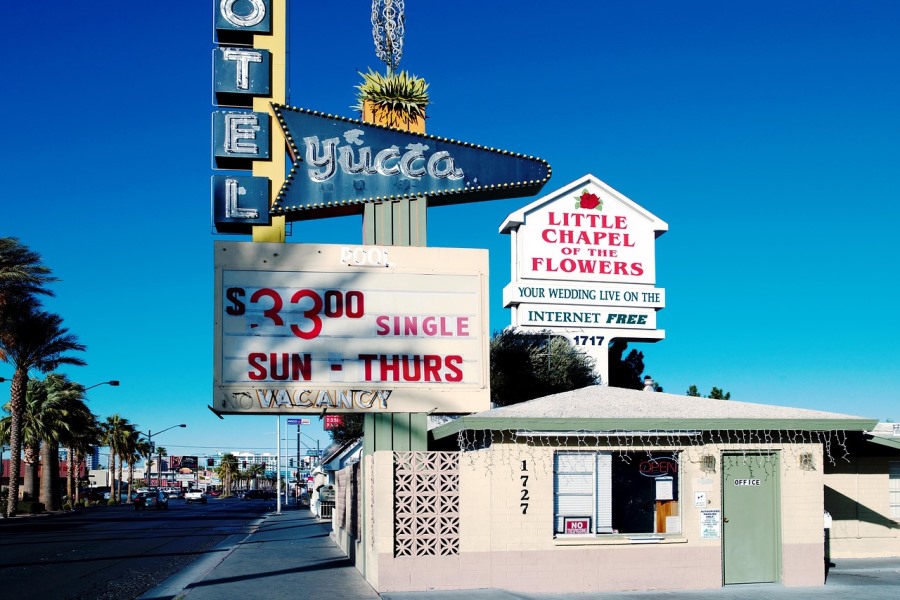 Follow in the footsteps of Elvis and Sinatra and tie the knot at one of Las Vegas' speedy wedding chapels. It's never been easier to get married (staying married is the tricky part).
Save your cash and get married in a drive-through service in the same time it would take to get a cheeseburger! Or let Elvis officiate your ceremony at The Little Vegas Chapel while dancing to The King's greatest hits.
Race a luxury sports car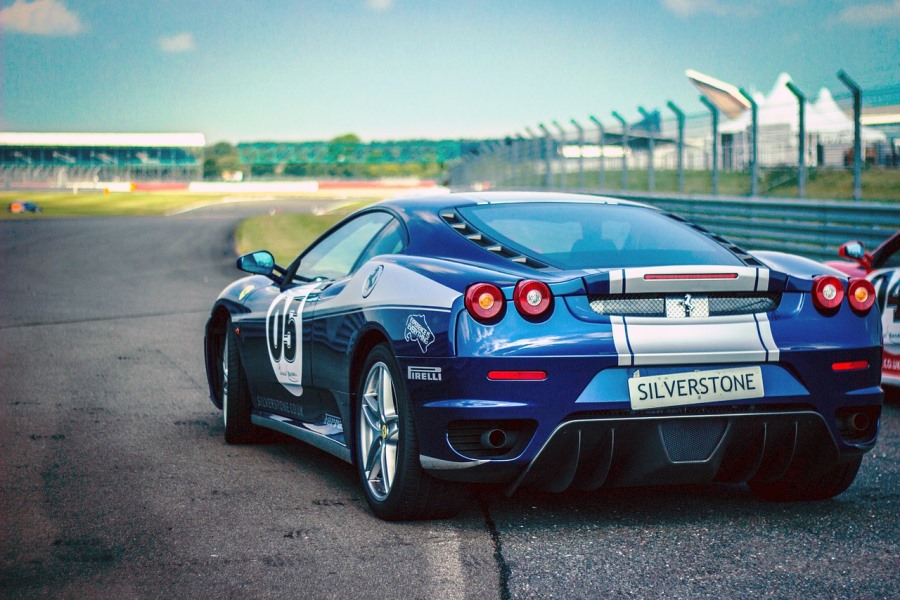 Ever dreamed of racing a Ferrari or a Lamborghini? Bring your dream to life at Exotics Racing, where you can drive one (or ten) of 60 supercars, from Porches to Aston Martins. Located just 15 minutes from The Strip, this 1.9km racetrack is the fastest in the city. If you're not feeling confident enough to race one of these beasts just yet, you can pay for training through one of their racing school programs first.
You can get a taste of your dream car from just $245.
The High Roller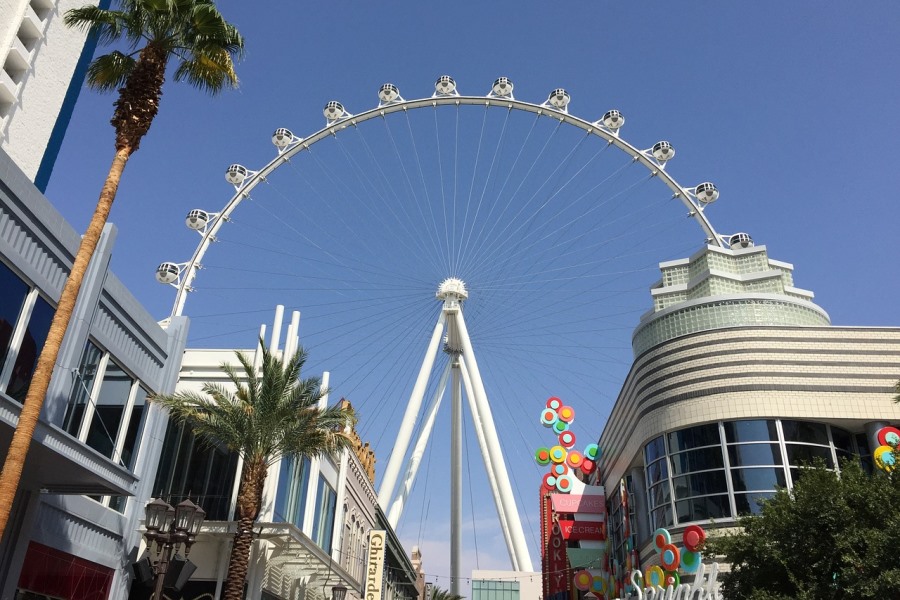 Experience the world's largest observation wheel in the heart of Las Vegas. Featuring broad, 360 degree views and 28 luxurious cabins, it's the perfect way to share a relaxed moment with friends and loved ones. For special events and group bookings, upgrade to an open bar cabin and have a party in the sky. People have also been known to get married on the wheel, so that's an option, too!
The wheel takes 30 minutes to complete a revolution, so it's unlikely to make you feel queasy. Prices start from $9 for youth and $22 for adults.
Visit a famous casino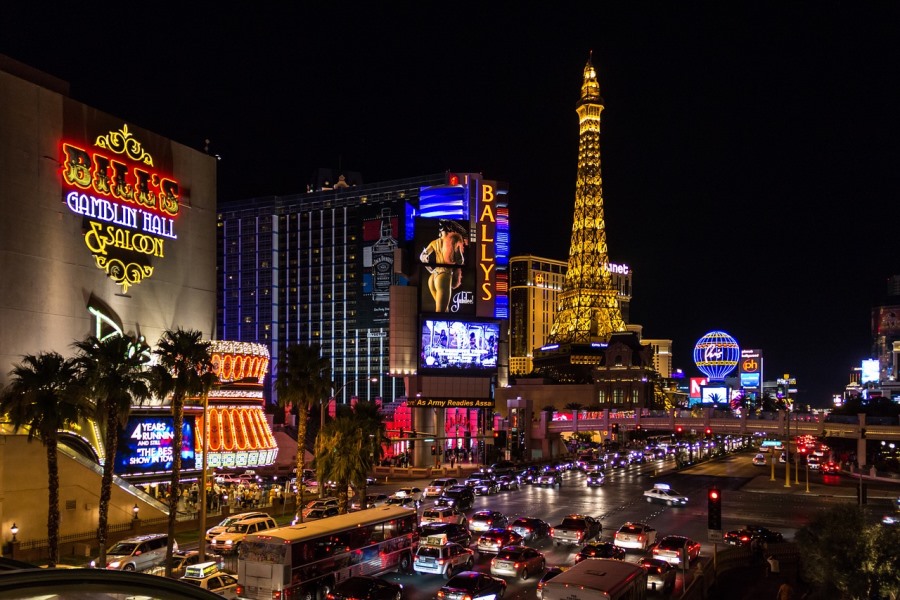 If you haven't placed a bet at a Las Vegas casino, have you really been to Las Vegas? The city is renowned for its world-class casinos, with places like Caesars Palace boasting a 50-year history of gaming and decadence. Before you get your chips ready, head down to the Gamblers General Store to pick up some gaming how-to guides and gifts to get you on your A-game. Stand-out spots include the Bellagio, the Golden Nugget and ARIA Resort and Casino.