Summer is most definitely on its way, meaning it will soon be the perfect time to get on the road again and create some wonderful lasting family memories.
Whether you're planning a weekend getaway or a cross-country adventure, travelling with children can be a fun and fulfilling experience – providing you set out with the right preparation and essential items!
11 Essential tips for easy summer travel with your kids
From proactive planning to must-have gear, we've compiled a list of tips to make your journey smooth and enjoyable for both parents and kids.
So, buckle up and prepare for a fantastic summer road trip with your little one!
1. Plan as much as you can.
Proactive preparation is the key to a successful family trip. Start by creating a detailed itinerary that includes travel stops, accommodations, and attractions along the way.
Keep in mind your child's needs, such as meal times, nap schedules, and play breaks. Try to keep some normalcy to their daily routine where you can where possible.
This will help you stay organised and ensure a stress-free journey.
2. Pack smart and light (and don't forget the essentials).
Packing efficiently is crucial when travelling with kids. Make a checklist of essential items, including clothing, diapers, wipes, snacks, and entertainment.
Roll clothes to save space, and use packing cubes to keep things organised. Keep some essentials handy and ready to access quickly when you might need them.
Don't forget any special comfort items your child may need, like a favourite stuffed animal or blanket.
3. Buckle up for safety.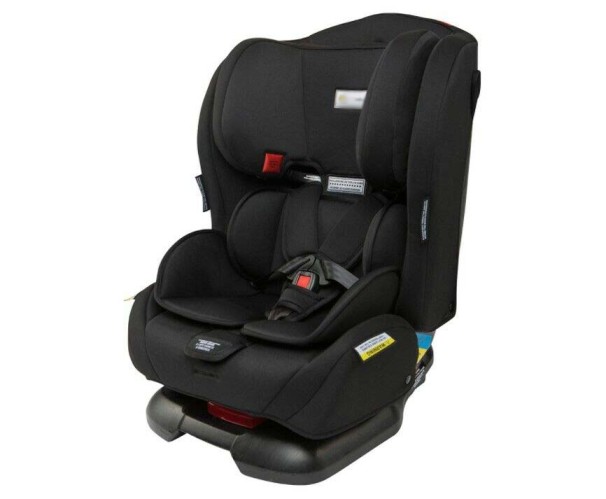 Safety is paramount when travelling with young children. Ensure you have the appropriate child car seat for your child's age and size. Many car rental agencies also offer child car seat rentals, so check ahead if you're renting a car.
Correctly install the car seat in your vehicle and ensure it meets all safety standards. Seek support from a professional if you feel uncertain and give yourself time to ensure this important aspect of your journey is covered.
4. Don't scrimp on the snacks and entertainment.
Hungry and bored kids can make any trip challenging. Pack various healthy snacks that are easy to eat on the go, such as granola bars, cut-up fruits, and crackers. Bring along a spill-proof water bottle to stay hydrated.
It's also a good idea to have a selection of entertainment options, such as colouring books, small toys, and tablets with preloaded kid-friendly content. Depending on how long your drive is, you could download a favourite movie or two for you child to watch along the way.
5. Choose comfortable clothing and don't forget a spare change.
Dress your child in comfortable and weather-appropriate clothing for the journey. Layers are great as they allow you to adjust to temperature changes.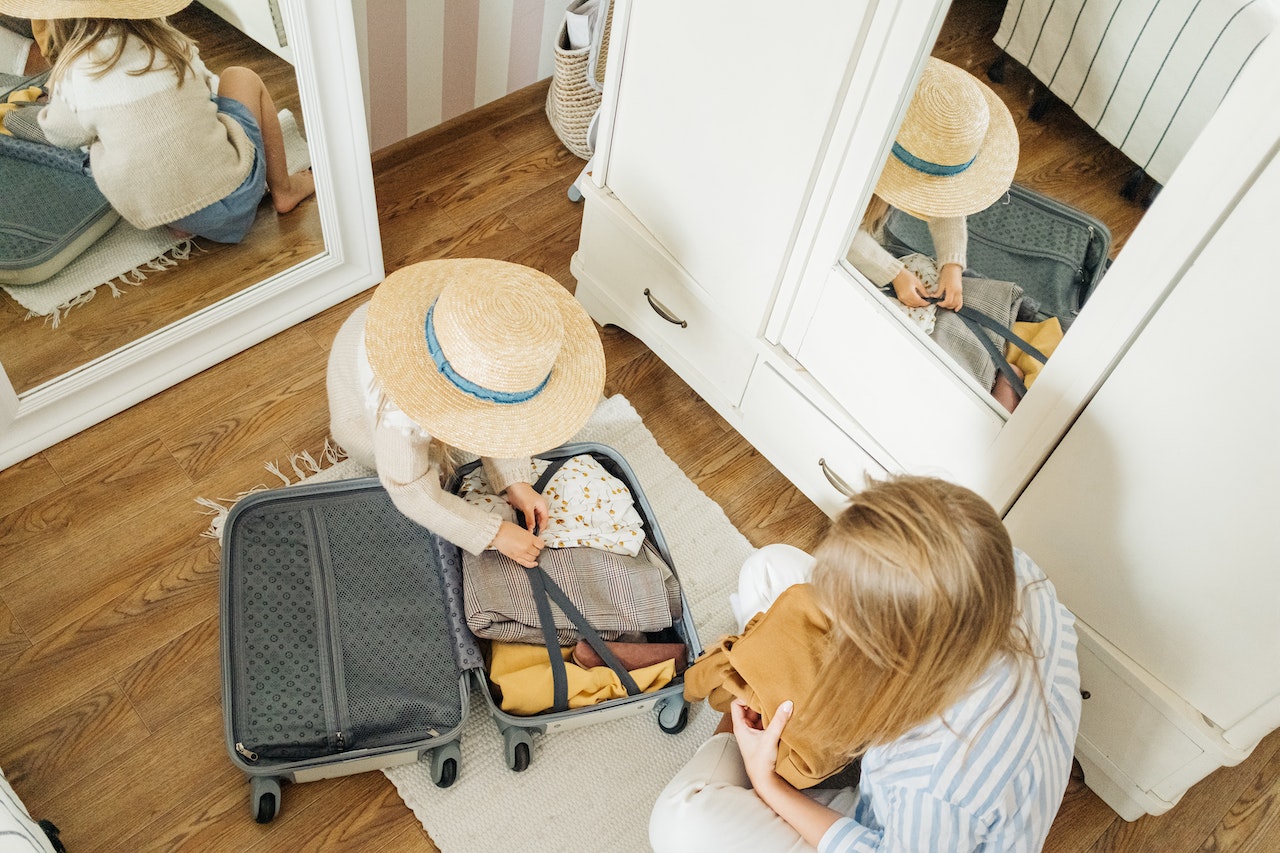 Be prepared for any weather conditions by having a hat, sunglasses, and sunscreen on hand, or warmer layers and rainboots – especially if you're stopping for outdoor activities.
6. Make adventures effortless with a travel pram.
A travel-friendly stroller can be a game-changer when you're hitting the road. Look for lightweight and compact travel prams that fold easily and fit in the trunk of your car. These prams are perfect for exploring new destinations with your little one comfortably.
They're also great for those moments when your child needs a rest while you're out and about.
7. Embrace rest stops and attraction spots.
Plan for regular rest stops to give everyone a chance to stretch their legs, use the restroom, and have a quick snack. Remember to factor these into your overall travel time so you don't feel stressed or rushed and can take the time to enjoy the new adventure.
Research family-friendly rest areas or parks along your route to make these breaks more enjoyable – many sat nav systems will also flag when there is a sightseeing spot on the way. Make the most of it and be spontaneous in discovering new sights as you travel.
8. Remember to be flexible.
While having a well-structured plan is essential, it's equally important to be flexible. Unexpected delays or detours can happen, so maintain a positive attitude and go with the flow.
Embrace the adventure, and remember that the journey itself is a significant part of the experience.
9. Restock your first aid kit.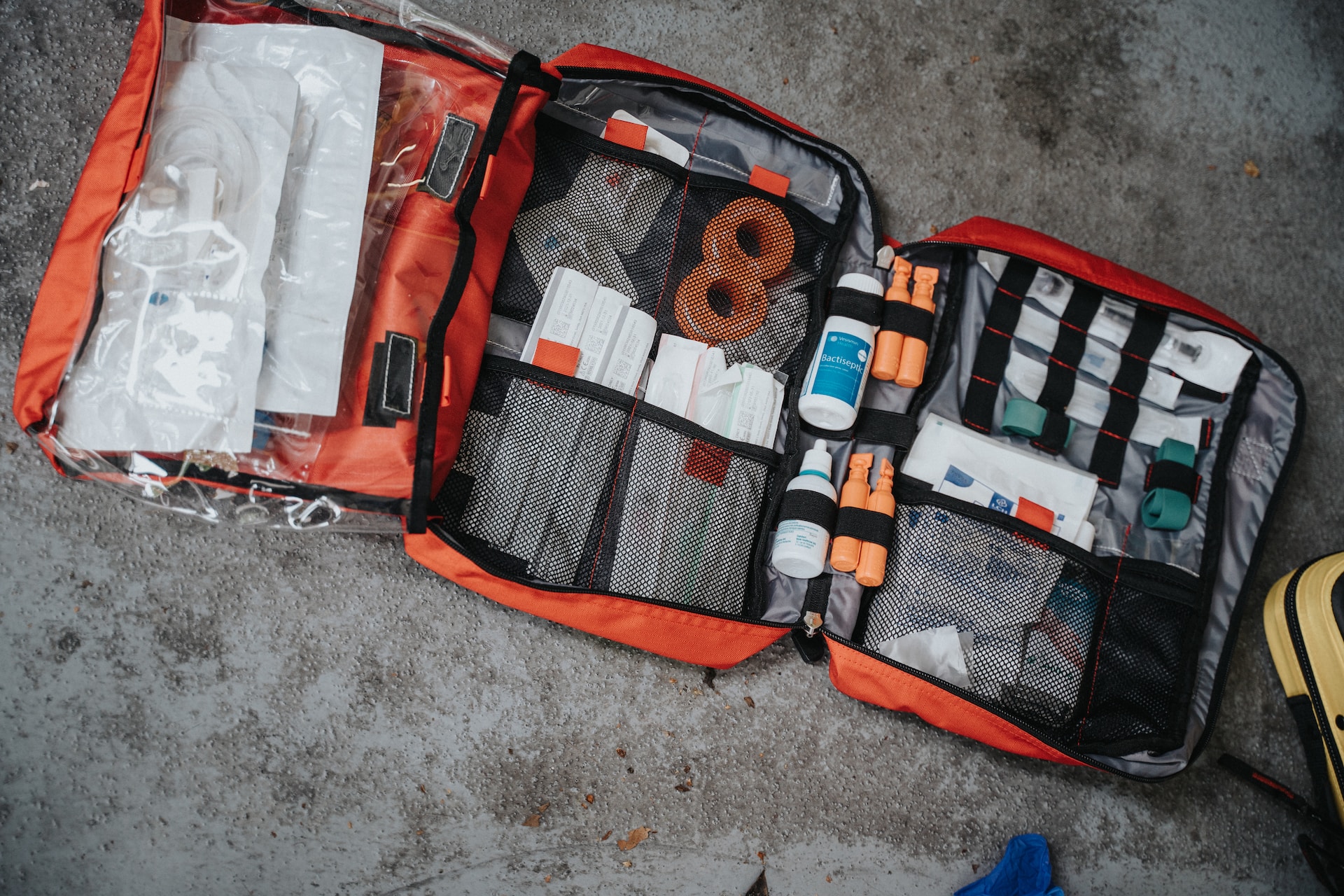 Accidents can happen, so be prepared with a basic first aid kit. Include essentials like band-aids, antiseptic wipes, pain relievers, allergy tablets and any specific medications your child may need.
A well-stocked first aid kit ensures you can quickly address minor injuries and discomfort, especially if you're on a long drive with little stop-offs between towns or services.
10. Talk to your kids about safety.
Teach your child basic safety rules for the road before you head out. This is especially important if you want to make use of roadside picnic spots along the way, where the roads may be different to what they're used to and less visible.
Remind them always to hold your hand when getting out of the car, look both ways before walking, and stay close to you in crowded areas. It's essential to prioritise safety throughout the trip.
11. Bring a positive mindset.
Even the best laid plans can get thrown off course, so while planning is important, the most important thing you can pack is a light attitude and willingness to adapt as you travel.
It's almost a given that your kids might get a bit bored along the way – this is completely natural! Use these moments to take a break before getting back on track. Staying positive will also set the tone for your kids as you all head out together.
Ready, set; Hit the road!
Travelling with your child this summer can be a fantastic experience with some preparation and the right gear.
From child car seats and travel prams to proactive planning and entertainment, these tips will help you navigate the road with ease. Embrace the journey, make memories, and enjoy the precious moments with your family.
Here's to a memorable and enjoyable summer road trip!