Everyone should travel overseas at least once in their life. It is a big world out there and it is awesome to explore it as much as you can! One of the biggest problems people face when wanting to travel overseas is their budget. Travelling overseas can be quite expensive and it deters people because they simply do not have the money.
However, there are a few amazing places that you can travel to that won't break the bank. These places are filled will charm and culture. They offer out of this world sights and experiences. And the best part is the total cost of the holiday will not leave you inwardly cringing.
So without further suspense, have a read below at the top overseas holidays that won't break the bank:
Cheap Overseas Holiday #1: Cambodia
If you can't find culture in Cambodia, you are looking in all the wrong places! There is simply so much to do, no matter how long your holiday is you will wish you could stay for longer. Cambodia is thought to be a backpackers dream. Young people travel here to learn more about the history and rich culture of the land.
However, there are now a healthy sprinkling of 5-star luxury hotels (still for cheap prices) for those who are travelling with a family, or do not wish to stay in a hostel.  Cambodia has certainly cemented its place as the go-to destination when travelling to Southeast Asia. If travelling here a must see is the ruins of Angkor Wat.
Cheap Overseas Holiday #2: Vietnam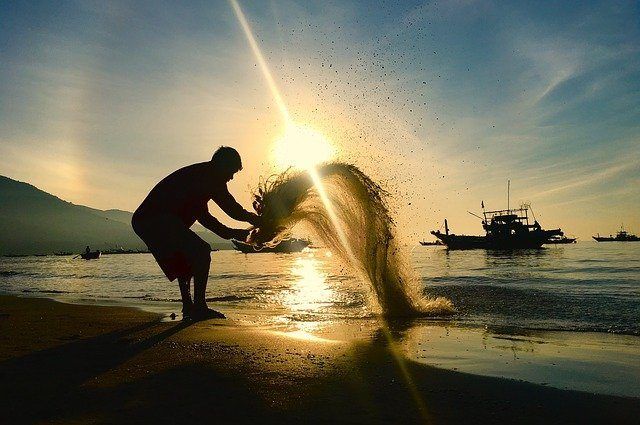 Relax and be at peace in Vietnam, or spend your days exploring the land on offer. Vietnam is certainly becoming popular and many tourists are flocking because of the culture and cheap prices. Here you will find amazing street food and breath-taking scenery. You will never see anything quite like Vietnam.
No matter where you are thinking about travelling in Vietnam, it will be easy on your budget. It is estimated to cost you about $10 per day. This is including basic accommodation, the amazing local food, transport and alcohol (if desired). A place you must visit is the city of Hoi An which is UNESCO World Heritage listed.
Cheap Overseas Holiday #3: Raja Ampat
Haven't heard of Raja Ampat? Well, after reading this you will want to pack your bags and leave immediately! Raja Ampat is made up of over 600 islands and is located at the northwest tip of West Papua. Make sure you pack your swimmers because Raja Ampat is known for its beautiful coral reefs and beaches.
Their marine life is also stunning and when travelling here you must go snorkelling and/ or diving. Raja Ampat holds more than 1,300 species of fish in their coral reef. As well as this, their waters also hold endangered sea turtles that are a must see.
Raja Ampat is truly the place to relax and unwind. Be sure to stay at one of the local resorts to truly immerse yourself in the beauty and culture. Every resort will offer a slightly different experience, so make sure you do your research before making a final decision.
Cheap Overseas Holiday #4: Laos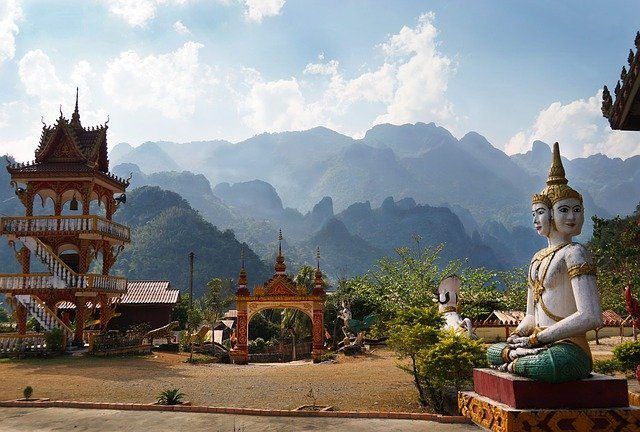 Laos is certainly not as popular as neighbour Thailand, but this can be a good thing if you don't want to get caught up with crowds and irritating tourists. The absence of mass tourism results in those savvy travellers being able to save even more money. In Laos you will find breath-taking temples to explore as well as awe-inspiring forests filled to the brim with wildlife.
If exploring isn't your thing and you just want to simply lie on a beach and relax, Laos can hook you up! Not only this, but a lot of the beaches are actually isolated, meaning that it will probably just be you and your happy thoughts. A daily budget of no more than $20 is more than enough to keep you busy with activities, properly fed and well-rested.
Cheap Overseas Holiday #5: Sri Lanka
The war has ended and now the country is starting to open up to tourism. Sri Lanka may not be the first place you think of when looking to travel overseas, but the mountains, waterfalls and beaches are picture perfect. There is so much to see and do here and you can do them all with pretty much any budget.
Immerse yourself in Sri Lanka's Buddhist culture by visiting temples and exploring the ruins. As well as this, you can find high quality accommodation for fairly low prices. So you can live like and king or queen for the entire holiday.
So there you have it! The top overseas locations that offer a great holiday for cheap prices! If travelling overseas is not your thing, that's okay, Australia itself is filled with amazing locations and culture as well.