Ready for a family holiday? We'll share the 5 ways booking a cruise is better than staying at a resort. Both may be relaxing and great options for the whole family, but going on a cruise comes with its own benefits.
Better value for money than most resorts, a Carnival cruise is where you can relax with your loved ones and explore the world.
Value for money
Nothing beats the value you'll get with a cruising holiday. Enjoy more than 45 activities onboard the Carnival Luminosa. The best part? All these activities are included in the upfront fare.
Live theatre performances, music gigs, and comedy shows every night are just some of the fun activities you'll be able to enjoy onboard a Carnival Cruise Line. At the same time, waterparks, pools, and water slides will keep the whole family happy during the day.
Convenience
Travelling's easy on a cruise, where you'll be in a new stunning location every couple of days without any stress. With Carnival, you'll only have to unpack your suitcase once but still be able to visit so many new places.
Carnival saves you the hassle of boarding flights and packing with a cruise ship that does all the hard work for you. Plus, you'll find the best entertainment, bars, dining and more on board, a few steps away from your room.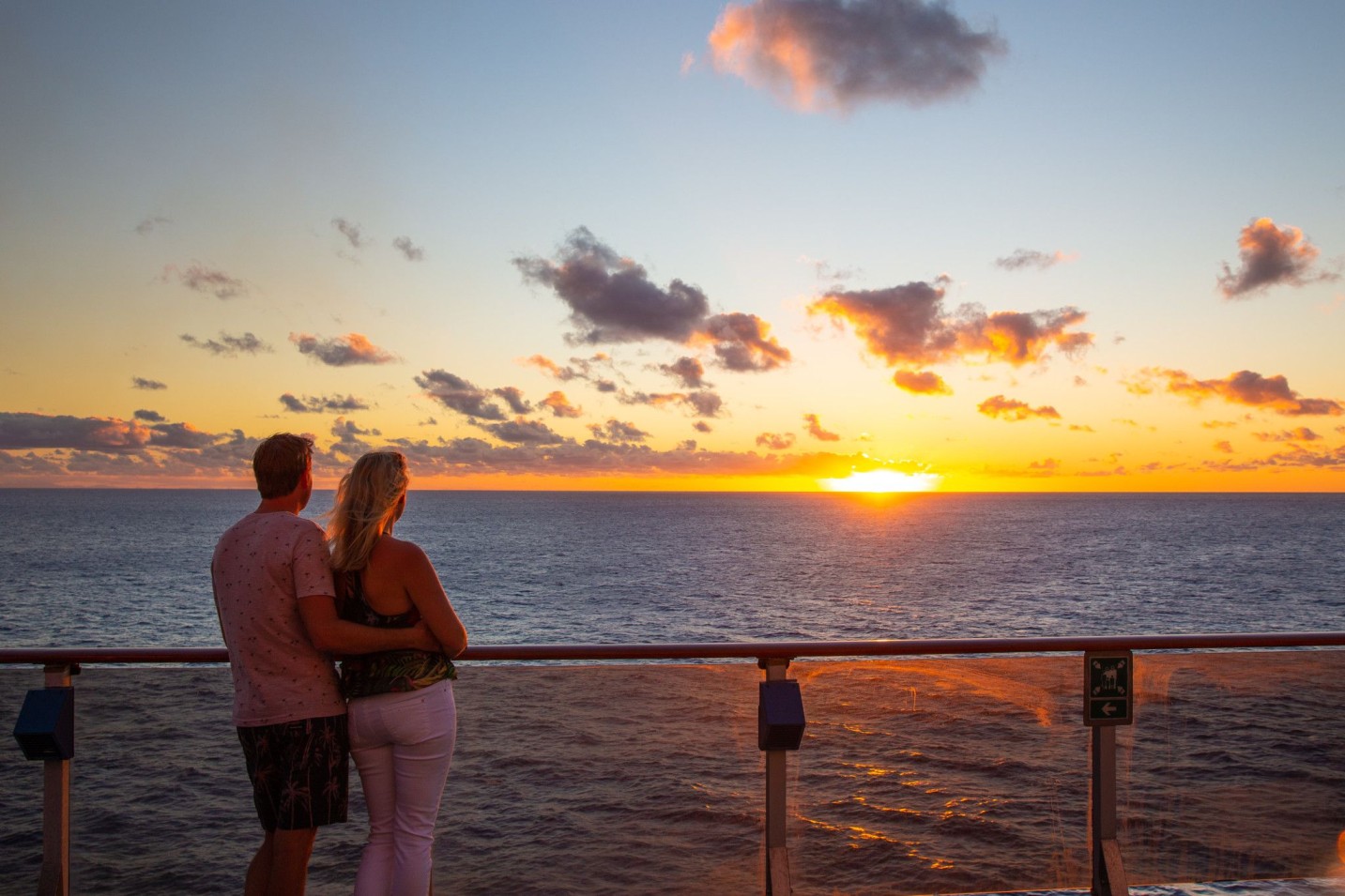 Visit multiple destinations
Got the travel bug? A cruise is a perfect way to visit many different destinations, all on one holiday. Unlike a resort where you'll be spending a whole week in the same spot, a cruise ship will take you to wonderful places with organised shore excursions on offer at each port.
Dock at a new port every other day and experience exciting cultures, markets and meet the locals. It's an excellent trip for those hoping to broaden their perspectives. Carnival's cruises from Brisbane will take you to some of the world's most beautiful places. All you have to do is jump aboard.
A ship can also move to wherever there's good weather to keep the sunny skies coming. if you're unlucky and book your holiday right around a storm, a ship will adjust its course while you're stuck at a resort.
Family-friendly & multi-generational
Every member of the family will be taken care of on a cruise. Most resort activities centre around eating, drinking and lazing by the pool. While the extra time to relax is welcome, kids can quickly become uninterested.
That's where cruise ships come to save the day. They have well-planned and thoughtful activities, especially for children. It'll keep them engaged, entertained and active.
Give your kids the adventure of a lifetime with Carnival's fun line-up of activities designed just for them. Any child can be part of a free supervised kids club with age-appropriate activities and magical underwater themes, where there are plenty of opportunities for them to make new friends. Your little ones will be able to Build-A-Bear, Dr Seuss, Camp Ocean, play soccer, make art and watch movies under the stars.
Carnival's spa and adults-only area means there's plenty of time for grown-ups to recharge and relax. Plus, you'll have extra peace of mind knowing your kids are well looked after and having fun in the kids club while you're off getting pampered.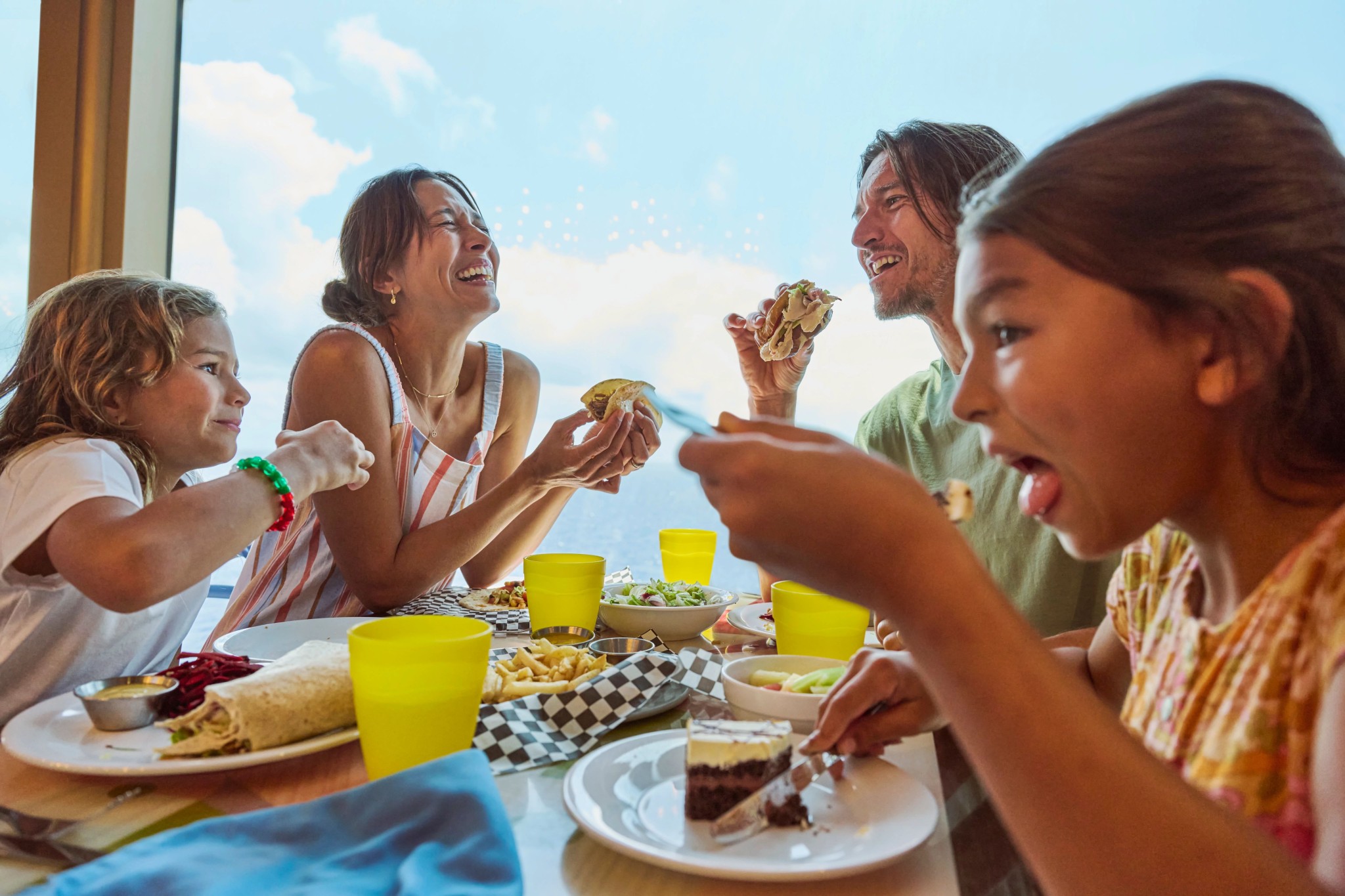 Endless dining & beverage options
On a Carnival Cruise Line, whenever you're in the mood for a bite to eat, there are endless dining options to choose from, all included in your fare. From fine dining restaurants to burgers and pizzas, there's a place for every taste bud.
You'll never go hungry, whatever the time. Carnival has pizza and ice cream available 24/7 to keep kids and adults alike happy.
Your after-dinner entertainment is sorted with the countless bars and pubs on board. Good drinks and good times are guaranteed. There's something for wine lovers, tequila fans, cocktail drinkers, and so much more. It's the perfect way to unwind and enjoy your holiday.
A wide variety of fun entertainment
What sets cruise ships apart is the variety and quality of entertainment. Resorts usually also include restaurants and bars, but often they have fewer choices and live shows on offer. Restaurant entertainment tends to focus more on local acts and who's in town. In contrast, the entertainment onboard is specially selected to be the best of the best.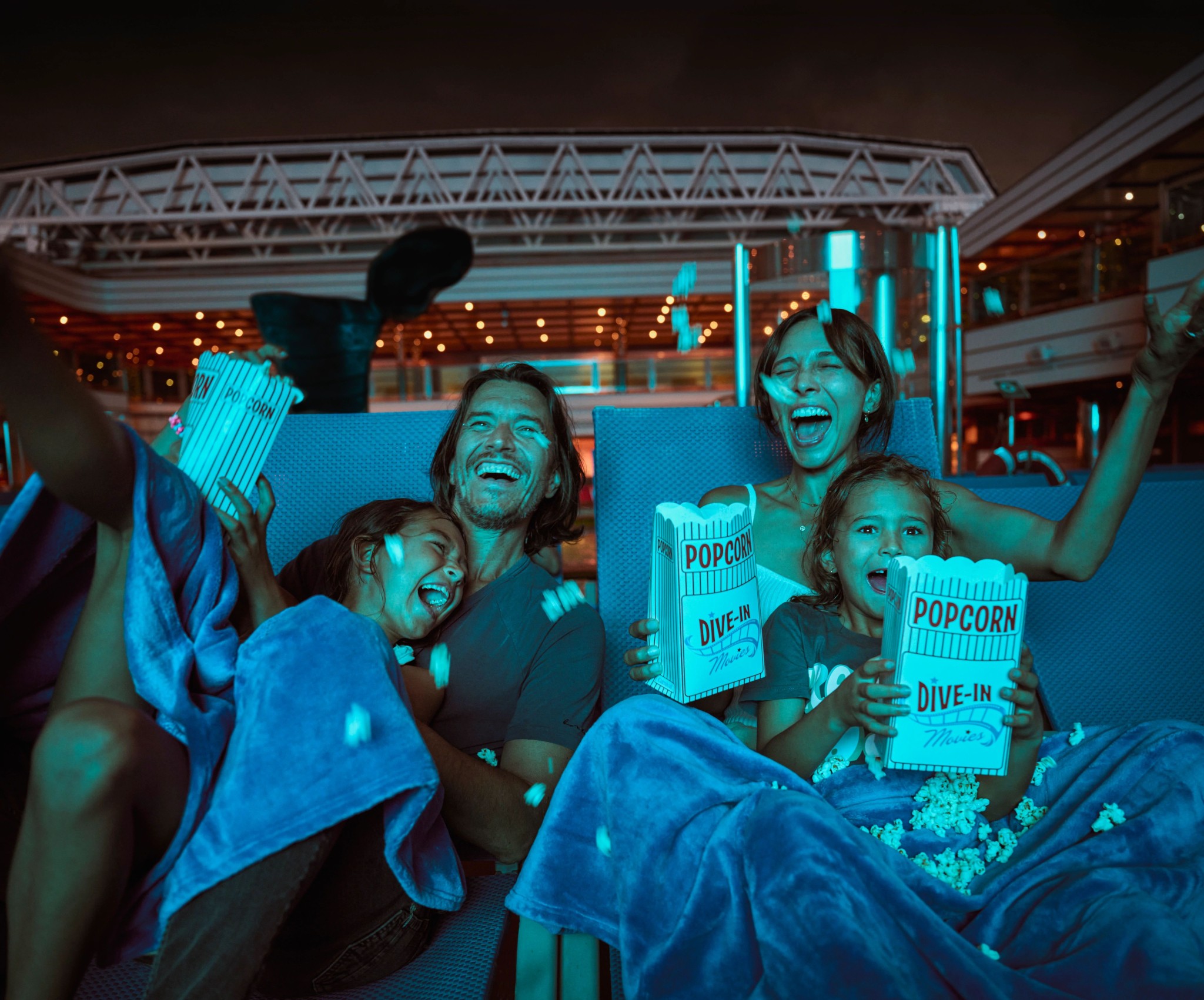 The entertainers travel along with the ship. The result is they feel a greater kinship and responsibility to the passengers and crew, delivering world-class performances.
Most resort restaurants serve lunch and dinner during specific windows, and if you miss those time slots, tough luck. So you usually end up having to schedule your whole day around their timetable.
Everything's easy to access
All-inclusive resorts are usually huge complexes where it can take you a long time to walk from one end to the other. On a Carnival Cruise Line, you'll have restaurants, entertainment, and kids clubs literally at your fingertips, very easy to access. Want to work out while on holiday? No problem. There are fitness centres, sports courts and a jogging track all on board.
That's an often overlooked benefit of cruise ships. They're more compact, which makes activities and facilities easily accessible on foot. Especially important if you're on holiday with grandparents or little ones.
Stargazing
A starry night makes cruising a memorable experience. Far away from the city, suddenly, the night sky sparkles with hundreds of stars and watching them out on the water makes for a magical evening. For those looking for a holiday close to nature and with plenty of outdoor activities, a cruise is a must. There will be plenty of opportunities for stargazing and watching sunsets on the Carnival South Pacific cruises.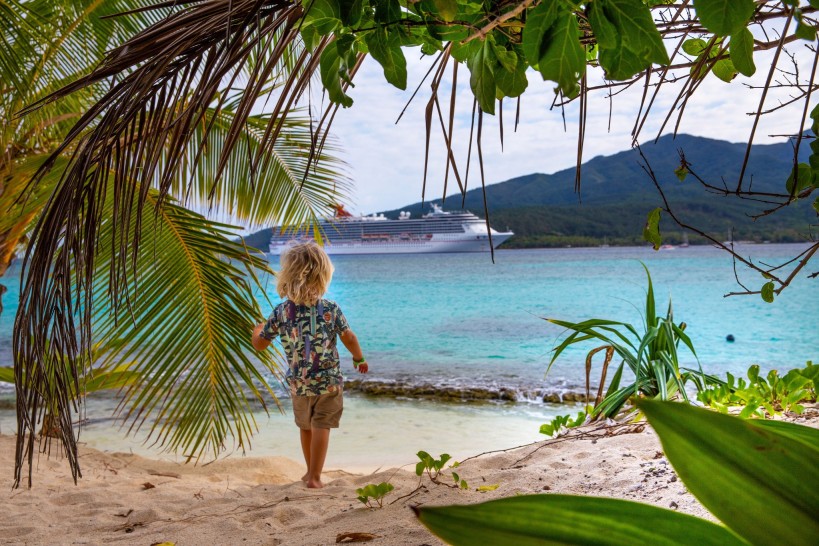 Cruises vs resorts
In the end, whether you prefer a cruise over a resort comes down to personal preference. Look at the different facilities and activities offered within the upfront cost and decide if they work for you and your family. Here are some key factors to think about:
The service. For attentive, friendly service, you can't miss with cruise ships. Overall, because of the family-like nature of ships the service will be more consistent and helpful than in resorts.
The activities. If you love plenty of variety, cruising is the way to go. Onboard you'll find comedy, Broadway-style shows and karaoke nights, to name a few. On the other hand, days at resorts revolve around eating, drinking and lounging by the water.
Who you're travelling with. Cruise ships are perfect for the whole family. They're easy to move around in and packed with activities to keep little ones entertained.
Relaxation. Do you want to relax on your holiday? Both a cruise and resort will deliver. You'll find spas, pools and daybeds by the pool at both places. The only difference is that cruises help you mix it up when you get bored by changing destinations. The diverse entertainment on offer all day, every day, also helps.