We all want to leave our hectic lives in search of happiness. Your search ends here, because we've got 10 countries, which are the happiest in the world. According to the World Happiness Report which is conducted every year four of the Scandinavian countries have taken the top five sports. And like expected, Finland took the first place as the happiest country in the world.
The World Happiness Report 2018 studies 156 countries, out of which 117 are also judged based on the happiness index of immigrants. Finland topped both the lists. The recently released list was the product of a two years long study called Gallup World Poll that was conducted between 2015 and 2017. In the last list, Norway was the happiest country in the world.
Each of the 156 countries were judged on six variables – healthy life expectancy, trust, freedom, income, generosity, and social support.
The top ten countries you would want to be in
Happiness cannot be quantified but the World Happiness Report rank tells you countries where residents have a quality life. Here is a look at the top ten happiest countries in 2018.
1. Finland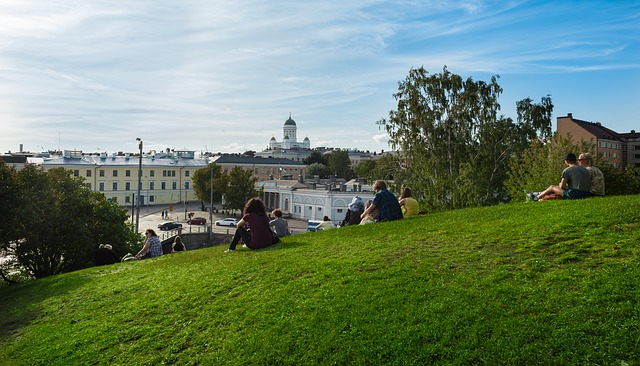 Finland is the first happiest country on the planet. The Nordic country also boasts number one rank in other categories such as- the safest place, freest, and most stable according to some reports. With a population of just above 5.5 million, Finnish people enjoy a lot of forest area. It has the most forest area compared to any other European Union countries.
Finland has come a long way to secure this spot. Let's think about its secret of happiness might be the "boring" lives of the Finns. A popular saying in the country goes "happiness is having your own red summer cottage and a potato field."
Over 80% of Finns trust their police, education, and health system. They believe that everyone needs some sort of vacation. Threat level is quite low in the European country as everyone lives as a one big happy family, helping and being there for each other.
In the previous list, Finland ranked fifth but jumped all other countries to claim the title. One of the biggest promoters of the change is public acceptance and practice of sustainable development.
Finland is one of those countries that you wouldn't mind staying in, anytime. With focus on everything from law and order to social welfare, it is one of those States that ensures it cares for its citizens.
2. Norway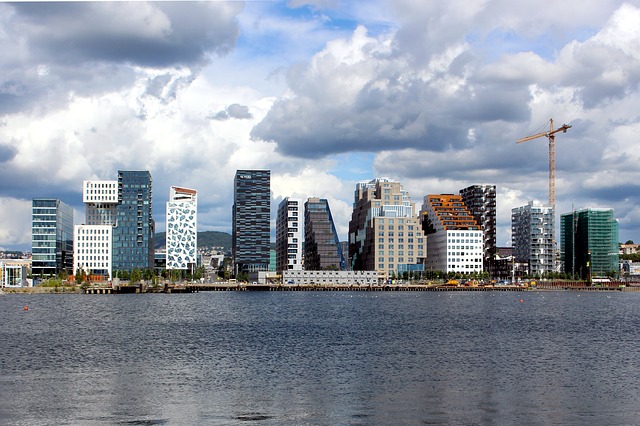 Last year, Norway was at the top of the ranking, but it got overthrown by Finland in 2018.
However, there are a number of reasons why Norwegians are still top in the rankings. The country is spectacularly clean and the fjords are breathtaking, making it the most beautiful country in Europe.
Oh! And how can we forget the Northern Lights, which is out of the world amazing. Then there are polar bears around that makes the place even more interesting. Other than that, the Norwegians are super sweet people, who'll go out of their way to help someone who's in trouble.
Norway ranks high in gender equality, which makes it the safest country for women to travel to. Apart from that, Norway has a very high social capital, which wins it the second place. The Nordic country also has the highest redheads in the world.
3. Denmark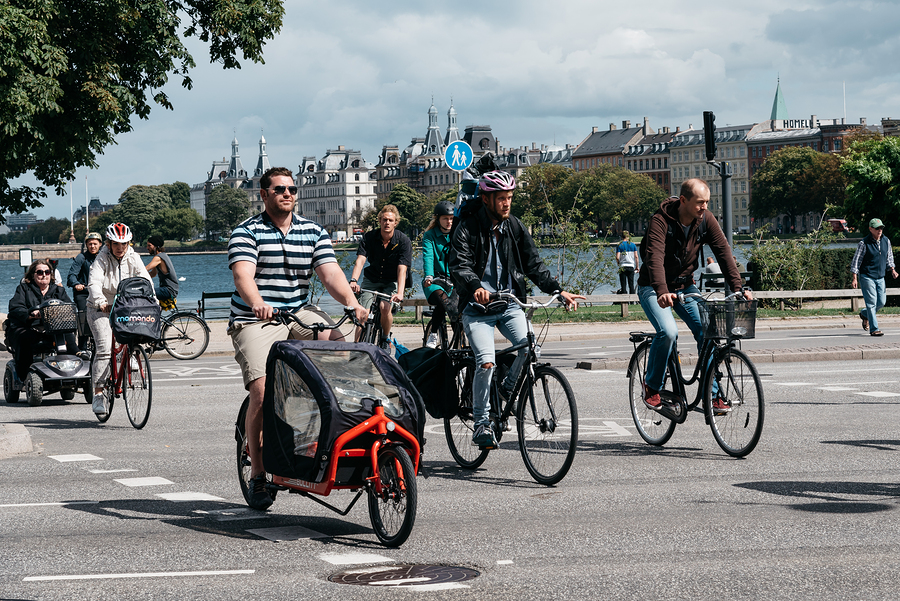 Did you know that the people of Denmark play will pillow to mark World Pillow Fight Day? The Danes brag of a stable and free corrupt government. Denmark was titled the happiest country in the world in 2016 as it ranked the highest in life satisfaction, which is the very basic reason we are working hard and making goals.
Denmark has a per capita income of $61,000 per year and minimum wages start from $20/hour because the citizens have a strong workers' rights union. According to the Danish government website, social relationships are more important than money. Those who participated in the poll mentioned that they experience a great deal of freedom in all choices they make regarding life and work.
4. Iceland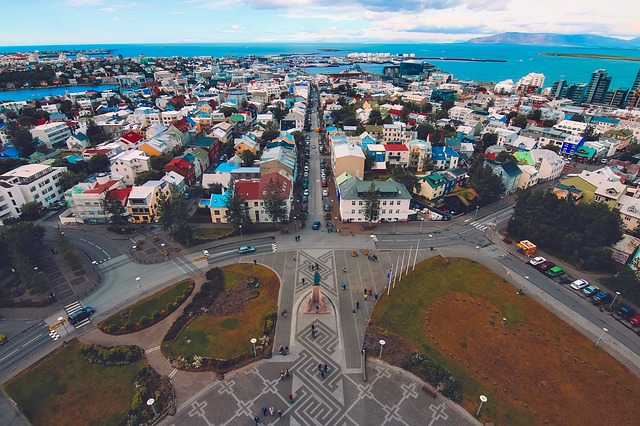 Iceland is the number one destination for most people. The rate of crime is low, and that is why they don't have an army or navy force. It is a peaceful country, who loves nature and taking baths in the hot water springs. Icelandic people pay some of the lowest taxes in the world, which means they've got a rich government.
Healthcare is absolutely free in the country. It is otherworldly enchanting and people around the world have finally realised it as international tourism has quadrupled in the last decade. Icelanders strongly recognize relationships and are always out there to support those who are in need.
Iceland also has the most number of published authors as one out of every 10 people have written a book.
5. Switzerland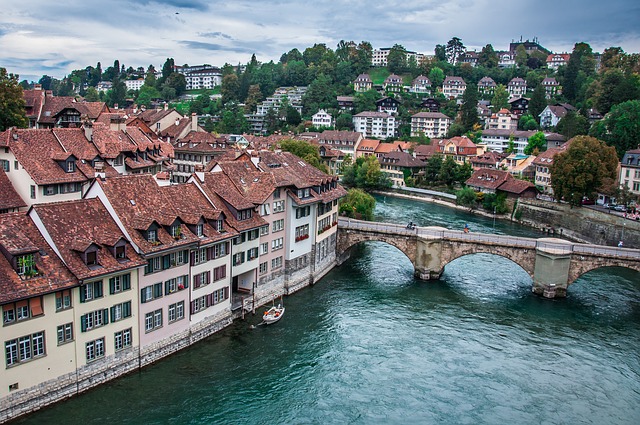 Switzerland has a high immortality rate of 82.8%, which means people live healthy till around their mid 80s. The economy is growing, tax rates are pretty low, you are surrounded by beautiful lofty snow-covered mountains all day and night anywhere you go, the education system is phenomenal, and infrastructure is mindblowing. What else do you want?
It is all these benefits that are the secrets towards the healthy life Swiss people live. They love spending quality time with other and prefer physical contact rather than over the email. Switzerland ranks the highest in water hygiene and sanitation and everything from fruits and vegetables to poultry and meat is organic.
The Swiss government offers a compulsory maternity leave of 14 weeks and paternity leave of two weeks. Health care is obviously free and the country has the lowest appointment waiting time. And there are loads of variety of chocolates!
6. The Netherlands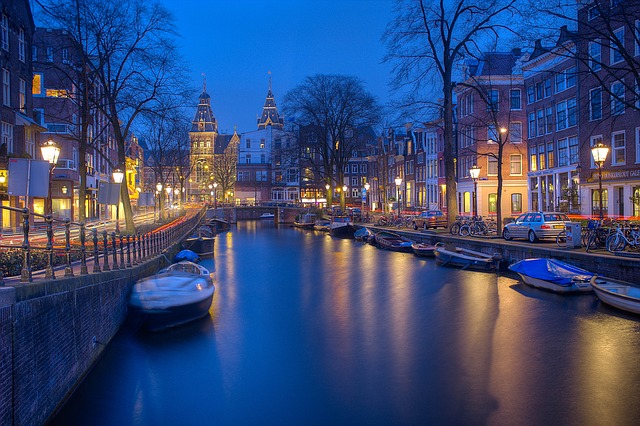 The Netherlands maintained its sixth position although its citizens were less happy than in the previous year. Two reasons behind retaining the rank was low corruption rates and positive reviews about the public education system, especially science studies.
You can casually pedal across the towns and come across beautiful tulip fields and wood windmills. The locals might even invite you for tea and some snacks and it is perfectly safe to accept their invitation. Amsterdam, the country's capital hosts the most number of music festivals in the world, so there's always something to celebrate and go to, which keeps the people high-spirited.
The Netherlands ranked 11 in the happiest country for immigrants list, a five-place drop from the previous year. Life satisfaction and stress-free urban life are two factors in which the country scored the highest points.
7. Canada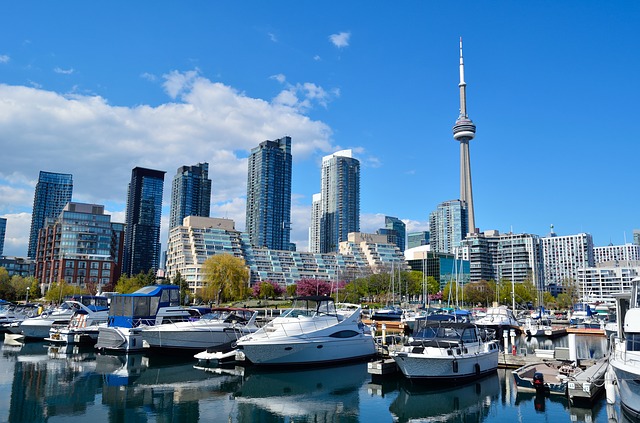 Most people assume that Canada is lame and boring, but the country outperforms other nations among its partner G7. Canada ranks at the top because of its tolerance to multiculturalism, and the fact that they promote inter-ethnic understanding. It also ranked seventh in the happiest country for immigrants list, a definite increase from the previous year.
Free healthcare, free school education, tax-saving policies for the lower middle class, and support and concern about refugees make Canada an ideal country to immigrate. There's also a lot of explore in terms of geography since it is the second largest by size. Canadians are polite people, they will hold doors for you and apologize even if it is your fault.
Openness to immigration is another variable where Canada earns brownie points. Canada also has a very high life expectancy of 82 years, which is because of the clean air, good healthcare system, and less intake of fast food.
8. New Zealand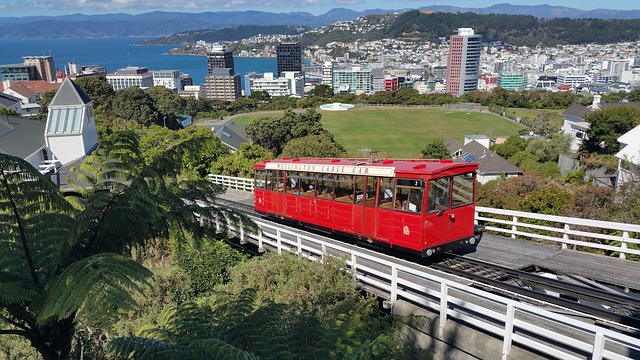 If you are looking to head off to New Zealand, you would love everything from the lush outdoors to the people. New Zealand has a charm of its own, and one that is unmistakable.
In 2017, New Zealand was ranked third as the most beautiful place on earth. New Zealanders are known to be a bit more chirper, but they have a laid-back lifestyle. There are more animals in the country than there are humans. New Zealand has a tiny population of four million and 30 percent of its land is covered in forest.
According to Transparency International, New Zealand is the least corrupt country in the world along with Denmark. It tops the Legatum Institute's Prosperity list. Also, the surroundings are so clean and tidy that you can walk around barefoot and its fine. You can drink the tap water without falling ill.
New Zealand doesn't have a single nuclear plant because the people strongly believe in sustainable development and protect the environment at all costs.
9. Sweden
It was a good year for Sweden as it climbed a spot up from last year. Sweden boasts of one of the loveliest cities on earth, its capital – Stockholm. The Scandinavian country offers the best work – life balance. It is known for its wilderness, Sandi cool, and hip cities.
Companies in Sweden respect family time and offer the longest paid vacation period compared to any other country in the world. They receive 25 days of paid leave every year. That is an important reason why Swedish people are so productive at work. Other than that, they only have a four day week, which means Fridays, Saturdays, and Sundays are off.
New parents can take 480 days of paid leave during which they receive 80 percent of their salary. They also get free childbirth coaching for 60 days to prepare for their new baby. Children love outdoors and you'll never see them watching cartoons on the tab.
10. Australia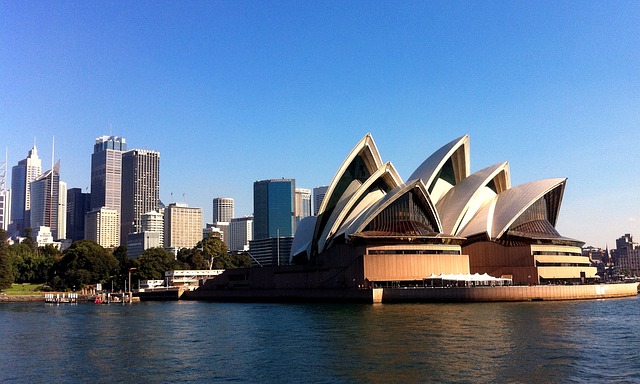 Australians boast of a high life expectancy and employment rate. Most people can afford the lifestyle in Australia since they have a disposable income because they have a minimum per hour wage of $22. The government supports its youth with tax redemptions and further education.
Australia ranks high in housing because 90 percent residents are happy with their current living arrangement. Despite Sydney and Melbourne being third and fourth most expensive cities across the globe, Australian have a high disposable income to live happily there.
Around 73 percent Australians between 15 to 64 years are employed, which is nine percent higher than world average. Also, the weather is lovely all year round and then there are ever so gorgeous golden sandy beaches.
Which one's the best?
All these countries score maximum points in work – life balance and social security. Because of the many benefits they offer, many people from developing countries like India and China migrate there for a better standard of living. Two more common traits among these countries is high life expectancy and free healthcare, which increases their standard of living and disposable income.
We talked about the 10 happiest countries in the world, but it only ends right if you also know the saddest countries. Chad ranks first in the saddest countries list, followed by Central African Republic in the second position, and Democratic Republic of Congo taking the third place.
They are laced by poverty, high crime rates, lack of education resources, and corrupt government. Crime rates are comparatively higher in these countries. Infrastructure is incomplete, even are many years of independence and telecommunication is very expensive.