Finance is an essential part of life that should be balanced, whether it is for personal finance or corporate finance. Therefore, cash flow is key in growing a business.
Without careful monitoring and planning in cash management, a business cannot run smoothly, because the profit of your income is the result of stable cash flow. Cash flow is the total amount of money transferred into and out of your business.
Basically, you watch and manage the money you pay to your suppliers (accounts payable) and the money you collect from your customers (accounts receivable).
If you own a small business, then the use of effective small business accounting is important to grow your business. You can start with managing cash flow and making sure that your accounts payable and accounts receivable are well-balanced.
In this article, we are going to share with you essential tips for managing cash flow, so that your business can run smoothly and without hassle.
Arrange and measure your cash flow
In arranging and measuring cash flow, you need to make cash flow projections to see the entire records effectively and bear in mind that you also have to make plans for cash flow projection for next year. Good cash flow projection is the one that can warn you about future trouble before it can happen.
Basically, you would arrange how much cash being transferred into your company, whether it is in the form of interest earnings, customer payments, service fees, and other sources and when they get in.
Also, make sure you create accurate cash flow projections in detailed knowledge of the amount of money coming in and out, as well as the dates of the upcoming cash expenditures. This should be done in order to know when money will be spent and on what.
For example, you write down significant expenditures, such as office supplies, salaries and wages, rent, taxes, debt payments, cash dividends, as well as vehicle and equipment maintenance and fuel.
Improve and balance accounts receivable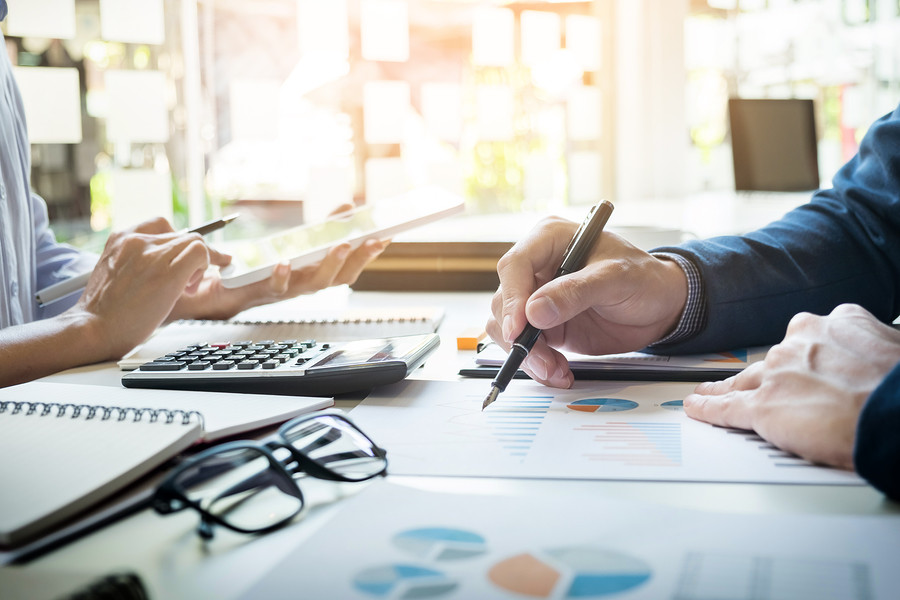 The tough part of improving receivables is that the time you get paid might not be as instant as you make sales. If you don't balance it, it could cause negative cash flow.
Therefore, basically, you need to improve your cash flow through managing your account receivables with these tips:
Restrict credit requirements to your customers, pay attention to details. Will they pay bills on time? Do they have money problems? Analyse it before extending credit to them.
Encourage repeat business by offering membership programs, discounts, and VIP offers to your customers. That way, it would boost their trust on you and make them come back for sure. However, do this wisely with careful money calculation.
Increase your sales by selling more goods and services to your existing customers to attract new customers, because by doing this, you can know what they are buying and what makes them buy it.
Encourage your customers to make deposit payments when the orders are taken.
Give special discounts to customers who pay their bills fast.
Track your account receivable so that you can know and avoid slow-paying customers.
Manage accounts payable
If you have handled your accounts receivable, then don't forget to manage your accounts payable as well. When your small business is still growing, it is very important for you to watch your expenses carefully.
If you find your expenses increasing faster than your sales, then it's time for you to act by carefully examining costs and finding a way to cut or control them. Try to remember the following tips:
Use credit card to slow the payment process for expenses. Also, make use of creditor payment terms. If a payment's due is in 30 days, then don't pay it in 15 days.
Track your outgoing cash flow in your report.
On the last day of due date, you can use electronic funds transfer for payments. This way, you can still have a deal with your suppliers while still making use of your funds as long as possible.
Always talk to your suppliers about your company's situation and gain their trust and understanding. That can make things easier if you need to delay a payment.
Choose suppliers that offer flexible payment terms for the improvement of your cash flow, instead of focusing on the lowest price. This can help you, in case you have unexpected problems with the payments.
That's all the tips you need for the basic management of your cash flow. Keep in mind that in order for these tips to work, you should implement very careful monetary calculations, as well as risk management, and do it wisely. That way, you can avoid negative cash flow, and your business will keep running smoothly.