eBay is a huge online marketplace that is popular across the world. There's probably billions of people around the world using eBay for their purchasing needs, which is why it makes a lot of sense to sell your products and services there if you're not doing that already. You can sell literally anything on eBay, which is what makes it perfect for literally everyone looking to make a money online.
But you probably don't even know where to get started and whether it is worth the hassle at all? The short answer is yes! eBay can open up your world to a whole range of new customers and can change your fortunes by providing you with a steady income flow. Who knows? You can even quit your full-time job and focus on selling more through eBay over time. This beginner's guide demonstrates how you can sell your products on eBay – successfully.
Why is eBay a popular site?
eBay is accessible around the world, which is what has made it popular with heaps of sellers and buyers. Here are some more reasons why it is popular:
eBay is a great way to get rid of unwanted items or sell products and services for your business because of the number of users on the site.
eBay is a quick way to showcase your product to hundreds of thousands of potential customers not just in your region, but around the world as well. This could make a huge impact on your business.
eBay can be a good learning process where you can learn how to sell products more effectively, deal with buyers and even respond to negative feedback.
eBay has allowed sellers to start off small and then expand successfully.
The enormous buyer base that eBay offers sellers is what makes it such an attractive site. Not only will you have the chance to reach out to people in your vicinity, but you could also open up your markets to people in other regions and countries too. Just like online shopping itself, eBay is constantly changing and adapting.
What do you need to know before you sell on eBay?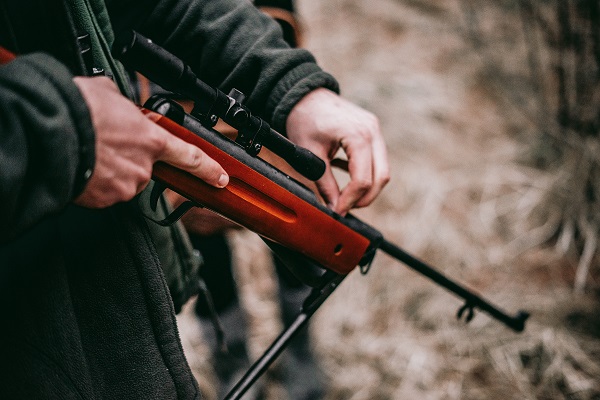 You cannot start selling on eBay without taking some time to fully understand the rules of the game. After all, you don't want to end up with any issues down the line. Imagine listing a prohibited item or choosing the wrong payment plan. You could end up with more issues than you bargained for.
Know what items are prohibited from selling On eBay
First thing's first, you need to find out what is prohibited for selling on eBay. Here are some items that you cannot sell:
Giveaways, raffles, draws and other chance listings
Weapons and firearms
Pornographic and other offensive or derogatory materials
Illegal products and services
Couriers are also prohibited from carrying certain items. Make sure you know what they are before you decide to list products for sale.
Know the selling fee eBay will charge you
If you think you can sell on eBay without paying a fee, you can't. The fees are generally a small percentage of your sale, which is what keeps eBay running across the world. Here are some things that will influence the fee you pay to eBay:
Private and business sellers pay different fees so it would depend on what you're listed as.
Fees will also vary based on the number of items you list online.
Fees differ based on the prices you set for your items.
Fees will also be charged for shipping.
You can easily check this before you make the sale so you know exactly how much you owe eBay in fees for every item you list and sell.
Know the type of account you need before selling
There are generally two types of accounts when you register for eBay as a seller. If you're selling your own personal and household items, you can register as a private seller. But you must register as a business seller in these instances:
If you sell items you bought with the intention of reselling them.
If you sell items you made with the intention of selling.
If you sell new items you bought with the intention of selling.
If you sell items from someone else.
Once you choose your account and list all your information into your profile, you should be able to start listing items on eBay.
Getting started On eBay – steps to follow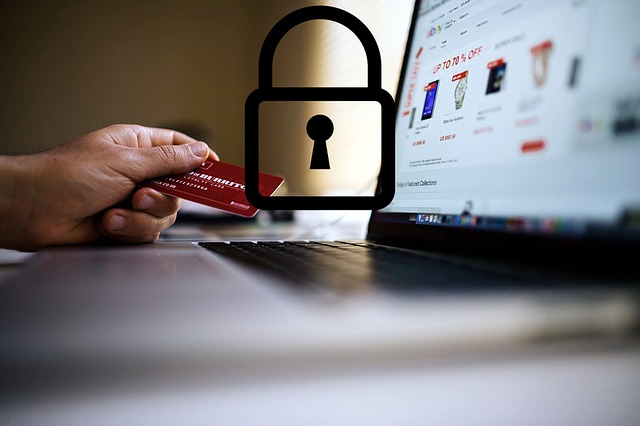 Getting started is super easy with eBay. There's no major work involved, but you have to follow some steps once you first start:
Get registered
The first step to getting started on eBay is to register your account allowing you both buying and selling access. There is no charge for registration. You will need a credit card, bank account and PayPal.
Get an eBay ID
You will also need to add an eBay user ID for everyone to see. Make sure you choose something easy to remember, as you will be using that for all transactions. If you're running a business, choose something that reflects what you're selling. You will need to verify your email once you register with eBay.
Open a PayPal account
In terms of online payment options, you will also need to open a PayPal account and link it to your eBay account for both buying and selling. This account will also be linked to your bank and credit card. PayPal is a preferred form of payment for many buyers today so make sure you link this to your eBay account.
Choose the right category for selling your item
Before you list your item on eBay, you will need to choose the appropriate category for selling. For instance:
If you're selling an electronic item, choose that category.
If you're selling a laptop, then you need to choose the computer category.
If you're selling a piece of clothing, choose the appropriate category.
If you're selling a baby item, make sure you list it in the babies and kids category.
Make sure you get your item listed in the right category so your audience is more targeted. The more specific you are with your category, the easier it will be for the right buyer to find you.
Write a title for your item
Your item must have an appropriate title so it appears easily when people search for it or something similar. The clearer you are with your title description, the better chance of someone finding you and buying the items you sell.
Add some photos for the item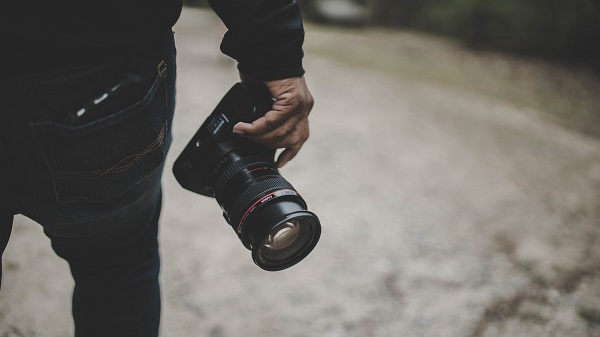 People want to see what they are buying even if they can't feel it, which is why photos are so important to your listing. A clear picture with plenty of angles will make it easier for you to sell it. Follow the prompts to add your photos.
Be clear in your description
Your description evokes an image that will make people buy the product so make sure you pay attention to it. People are time poor and don't have time for unnecessary information, which is why it's important only to include relevant information to make people aware of what your listing is about and will be more likely to buy from you.
Decide whether you want an auction or a direct sell
You have the option to choose whether you want to sell the item directly with a 'Buy It Now' option or an auction where people have to bid to buy. Consider the following:
If you list it as an auction then you need to add the lowest price you're willing to accept.
Lower starting prices are generally recommended at the start to attract as many interested buyers are possible.
The 'Buy it now' option is good for sellers who know how much they want for a particular item.
You also have the option to have an auction and a 'Buy it Now' price on the same item at the start, but the 'Buy it now' button will disappear after the first bid.
Many sellers start with auctions to gauge buyer interest before selecting the 'Buy it now' option.
Choose your postage options
eBay will also need to know about your postage options once you complete all other details of your listing. Generally, you will need to add all your postage options when you sign up to eBay. But you will need to make sure the postage details are assigned to your item listing. There are even 'Collection in person' options.
Outline your shipping policy, terms and conditions, and warranties
Since eBay sellers are generally reviewed after every sale, you'll want to make sure your buyers have the most positive experience because good reviews eventually lead to more sales. Be clear about your policies from the start so that your buyers know exactly what to expect with no surprises coming their way.
What to consider when listing items on eBay?
Once you're ready to start selling, you'll need to list your items for buyers to see. Here are a few things you will need:
A couple of good photos of the item so it looks enticing for buyers.
List down important details about the item without stuffing keywords into them because that will come across as too spammy and buyers may stay away.
Be clear about shipping costs so your buyers know exactly what they have to pay. This is important for you to get a good review for the sale. Check what other sellers charge for the same or similar items from your location or even your local Officeworks or post office.
Make sure you choose a strong title for your listing, as this is what buyers will first see so it needs to contain enough information to attract them. Once you're ready, you simply need to click 'sell' at the top of your eBay page.
How to write a good description on eBay?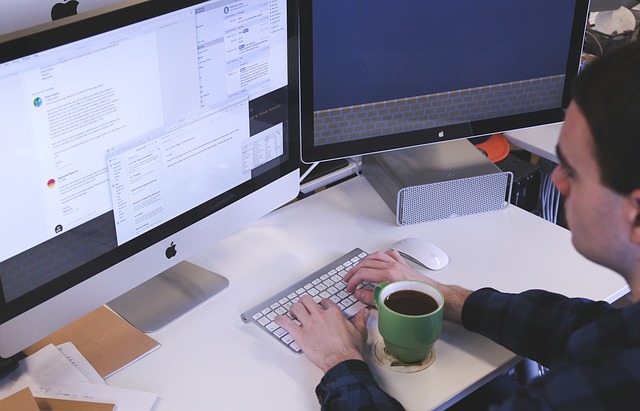 When you're competing with thousands of other sellers in your categories on eBay, you want to make sure your product description stands out. Consider the following:
Cover the main features and benefits at the top of the description with carefully crafted words that are concise, to the point and attractive.
Fluffy content is not going to win you more buyers, so stay away from that.
List the features in bullet form if possible because that makes it easier to read.
Make sure you add the condition of the item – whether new or used – in your description so buyers don't feel cheated.
Include any warranties and guarantees, along with payment services and shipping in your description.
Avoid using foul and inappropriate language as you could end up being penalised by eBay.
A good listing description should also describe the item's benefits so people can envision themselves with it. Keyword spamming no longer works as well as it used to because eBay will prioritise listings that they deem more useful – which is why well-written content is so important to get to the top of the list.
Should you offer free shipping?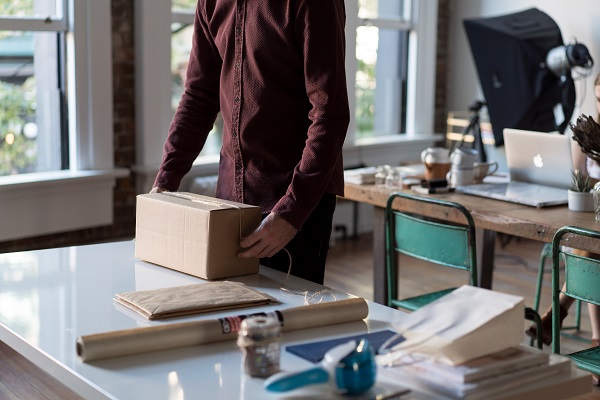 This can be a little tough to decide when you first start on eBay because you want to break into the market. In a way, there is no such thing as free shipping because you need to bill the cost to your buyer. Consider the following:
A fair way is to go with calculated shipping based on where you buyer is based.
Some buyers want express shipping so you may want to include that in your policy.
Keep in mind that eBay charges for both shipping and selling price, so you won't have money on fees with free shipping.
Make sure you're aware of shipping costs to different countries so you can list that if needed.
Should you offer a return policy to buyers?
Sometimes new sellers don't want to offer a return policy but eBay Guarantee ensures that all sellers have to have one, which means you can't really escape it. Consider the following:
The reason for eBay Guarantee is because the site wants buyers to feel confident when making any purchase on the site. This means that if the item doesn't arrive or is not in the condition described, then the buyer gets a refund.
A fair return policy allows you to outperform your competition by offering after-sales service if your buyer isn't happy – this could also help you with positive reviews.
eBay boosts search results of sellers who offer a longer return policy, which means you could place higher in rankings when buyers search for items similar to yours.
Buyers also tend to buy more from sellers who offer fair return policies because they tend to trust them more. A seller with no return policy may be viewed as dishonest.
A return policy shows buyers that you're confident in your own products but be sure to have clear terms and conditions about the return so you don't get scammed by unscrupulous buyers.
eBay is an excellent way for you to earn an income or an 'extra' income depending on whether you're a business or private seller, you can also make money with some cash back apps. There is no limit to entry, which means that anyone can access it. But you must educate yourself on how eBay works so you can make the most of it. The best part is you don't have to make any huge upfront investments. Simply get yourself a laptop and a working Internet connection and you can get started.