The biggest reason why people hire professional movers is that moving on your own is very stressful. Also, there are a lot of risks involved if you are moving over long distances. Interstate removals, for that reason, are usually taken up by experts. They know how to transport all your belongings to your new house safely. A stress-free experience coupled with safety, therefore, makes removalists the first choice for interstate moves.
Moving from one corner of the country to another, for example, also requires some know-how. When to move, how to load your belongings so that there is no damage, are there any legalities you have to take care of, etc. are just some of the questions that need answering. To make things simpler, it is just better to hire people who know their way around a removal.
We are here to discuss the various ways in which these removalists can make your interstate relocation more pleasant for you. After all, moving isn't the only thing that you have to take care of at the moment!
Movers can help you make a plan
If you don't like getting into the details of how you can move interstate easily, the professional removalist company can help you do that. They are experienced and know all the steps that are involved in the process of moving over long distances. Also, they have the right vehicles to do the job efficiently.
Anyway, moving requires a step-by-step plan that needs to be followed properly. From basic things like picking out a moving date to things like loading pool tables on a moving truck – all require some sort of thought process behind them. The movers can help you to make this plan and mark out the important dates in your calendar. These steps can help you make the move more efficient and quick. When exactly should you start packing, what needs to be loaded first, what kind of supplies you will need, and so on – let the experts do the thinking!
Professional interstate removalists take care of safety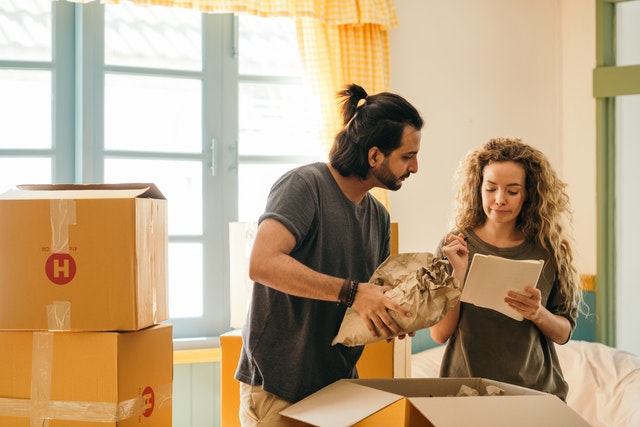 Another major problem that comes up when moving over long distances is the risk of damage. This can happen anytime during the process. You can break your favorite vase while packing or you can chip your queen-sized bed while loading, it can happen to anyone. From the first moments of the relocation to unpacking and placing everything in your new house, there are a lot of risks involved.
These risks remain the same when you move with professionals though, right? Well, there are two things – firstly, you are not experienced at this and secondly, you do not have the right equipment. Professional movers are seasoned at their tasks and know exactly how to move each specific item. For example, they know that electronics are packed differently than, say, expirable food products. For this reason, delegating the entire move to the experts can help you keep your prized possessions safe throughout the course of the removal.
Moving companies have add-on services
Moving companies offer additional services that might come in handy during specific situations. Let's say there is some delay from the new house owner's side and you have already hit the road. Well, your moving company can arrange temporary storage units to keep your belongings safe for some time. These facilities are well maintained and mostly have CCTV surveillance.
Also, there are some companies that offer special packages for people moving with pets. These are specific scenarios and they might prove to be very useful. Add-on services come at a cost though so it is a good idea to communicate all your requirements clearly to your removalists before the move.
They are efficient at physical jobs
Moving heavy furniture is one of the toughest challenges you'll come across if you are moving on your own. This becomes even more difficult when you don't have help from friends or family. Interstate moves where heavy furniture is involved need to be handled by professionals. And let's face it. All furniture items are usually pretty heavy for a single person to move efficiently.
Professional interstate movers have the right equipment and a team of trained individuals who can make the process quick and efficient for you. They have ropes, sliders, dollies, appropriate packing supplies, bubble wraps, etc. at hand. Also, they know exactly how to move each specific piece of furniture. They know the kind of packing supplies involved as well. Rope into the equation, the quantity as well. In nutshell, you absolutely need professional help if you have lots of heavy furniture and other items that need moving. If you are moving interstate, just give this no thought and hire the experts already!
Procuring the best packing supplies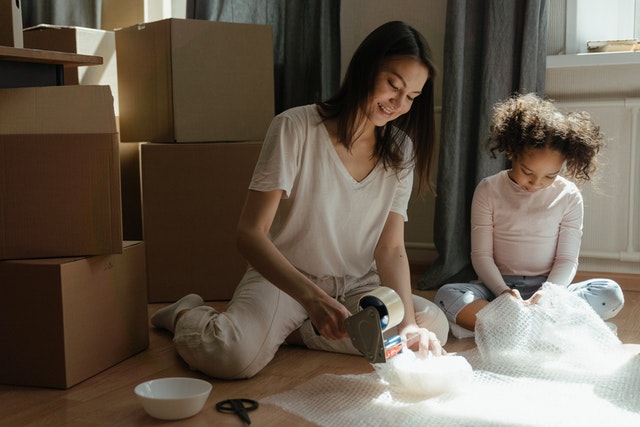 Packing your items with the wrong supplies or packing them in the wrong way is a safety hazard that should never be ignored. Packing too many items in the same box, packing some items together that shouldn't be transported like that, using the wrong moving boxes – anything can go wrong. Why should you take the stress of this packing mess at all?
Let the experts take care of the packing and the unpacking. They have access to the best and the appropriate packing supplies. They also get it at a lower rate than what you would get at retail. They have the knowledge of how to pack specific items correctly. The list of reasons goes on.
Professional movers can actually help you save costs
Of course, you'll be paying your mover the standard charges for the move but sometimes, the experts can help you save some money along the way. One of the best ways in which they do this is by helping you to downsize. They can help you discard useless items and things that can not be moved to the new place at all. Also, there are some things that cost more to move than simply buy a new one.
You also save quite a lot in packing supplies. Professional removalists have vendors who sell the supplies to them at wholesale rates. If you buy them without the movers, you'll end up paying in full. Moving on your own can end up being more expensive for you if you go out and rent a moving truck as well. Again, the movers have their own fleet of vehicles. They keep their operations optimized and may even offer you partial loading options. Sometimes, movers can move two small houses at once if the conditions are favorable. You end up saving a lot in these cases.
Moving stress-free with your family
Well, now that we have established – strongly – that hiring interstate movers can make things a whole lot easier for you, let's add the cherry on top of the cake. For people moving with their families, moving is like a circus. Things can get so very messy that you may even think of abandoning the whole idea at times.
The experts are especially useful in this scenario. Yes! Movers can make your removal stress-free. But if you are moving interstate with your family, stress won't even be a word in your dictionary anymore!