In today's tech-savvy world, a helping hand for your household tasks is just a tap away. But are you a handyman service with an offline service and no online reach. Don't you think, you are missing out on the crowdsourced marketplace of e-service platform. There are apps like Taskrabbit and Thumbtack that have made disruptive progress in the e-service market. They run a two-sided market by connecting many professional taskers/handyman with people who want their task done quickly/instantly. This business model makes handyman earn more from every task and provide professional services to customers. This encourages the sharing economy to its full potential.
How is your handyman service different from TaskRabbit?
Taskrabbit has two key stakeholders-one is task posters and other is task-rabbits. Taskposters post tasks that they need to be done and TaskRabbit provides 3 best options for each task, where handyman or other service is provided by professional service providers known as TaskRabbits. TaskRabbit's a charge on hourly-base for each task. Task posters choose the best option and book the service request.TaskRabbits fulfills the service request gets paid through the app and Taskrabbit charges 26% on every task. 
Just opposite to this your handyman services get underpaid assignments, odd jobs, and unhappy employees. People need to schedule tasks by getting in touch with you and negotiate prices. Sometimes customers can lie about the exact nature and size of work, as it happened earlier with Taskrabbit. So they re-invented their model of Task bidding to direct assignment of tasks. Any professional Taskrabbit has to provide a response within 30 minutes, which is an impressive strategy.
Is it worth your investment?
Taskrabbit has raised a funding of about $40 million, which proves that investors know its worth.TaskRabbit has operations in almost 90 cities with an international presence in places like London. At present, TaskRabbit boasts of more than 2 million users and 50,000 TaskRabbits. This shows how huge it has become and is growing more and more every year. These statistics make it almost impossible to worth wondering over.
How to create a business like TaskRabbit?
First and foremost you need dedicated apps for both your customers and your professional service providers. For this, you can develop your application around TaskRabbit Clone Script readily available in the market. You can even hire a development team specializing in Taskrabbit like app or buy an extensive package for app development from an offshore app development firm.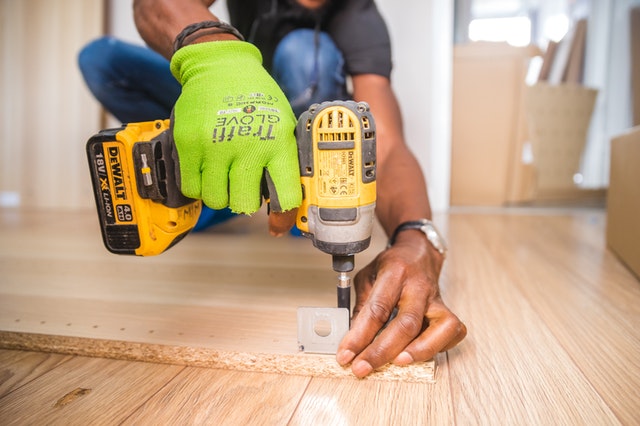 You need to align highly professional handymen with total background checks and training. Though if you have enough capital, you may hire third-party firms specializing in background checks and staff training. It's important for you to structure your business model on providing quick responses to each service request by customers.
Marketing is another important aspect of your business. Though your product is marketed through word of mouth, you should consider other marketing tools like social media marketing, online marketing, Media marketing tools, etc. Aggressive pricing and the use of promo codes can promote your business and attract new customers. Customer retention solely depends on your professional service providers. Quick, reliable services will keep your customer hooked along with the support of the feature-rich dedicated app.
Benefits of e-service market:
Generates better leads

Customer retention

Large market presence

Higher productivity

Good revenue to sustain the economy of business.
Thus, if you are a handyman service, TaskRabbit is like a genie out of the bottle, a marker to the path of success for your business to excel and grow to newer heights.
Conclusion:
In the wake of technological advancement, we have made significant progress to trust our data and now stranger people to do our household jobs and odd jobs. This is a promising sign for Handyman businesses. With a compound growth rate of more than\n 50% by 2022 of the on-demand home service market in the US alone, you can scale the progress of the market for your own business. So its time to step up to the task of building an e-service based business for your own Handyman services as the helping hand has grown to e-hand that is helping make the world a better place.