Starting a new project and need to hire aluminium scaffolding? Choose a WorkCover registered supplier that provides Australian-made, high quality and affordable solutions, like Mr Scaffold.
This article covers the basics on hiring aluminium scaffolds in Australia.
Types of scaffolds
The scaffolding you select will depend on your particular project needs. There are many different types of scaffolding, including:
Single
Double
Trestle
Patented
Suspended
Cantilever
Each is used for a particular purpose; trestle scaffolds, for instance, are great for small paint jobs, whereas double scaffolds are larger and sturdier and suit big construction work. Have a chat with a scaffolding expert to find the model that's right for you.
How to find a provider
With many providers on the market, finding the right one for you comes down to your location, needs and preferences – and the reputation of your provider, of course. Word-of-mouth and online references and reviews can be useful when looking for a supplier, but be sure to do your own research by visiting the business in person and having a chat with staff to find out if they suit your needs.
Commonly asked questions
Some of the most commonly asked questions regarding aluminium scaffold hire include:
Do I need steel or aluminium scaffolding?
Aluminium scaffolding is generally used on shorter jobs which last for several hours to several weeks, whereas steel scaffolding works out cheaper for longer jobs (6+ weeks).
Can aluminium scaffolding be used outdoors?
Yes! Aluminium is mostly weather-resistant – it can withstand both extreme heat and extreme cold. It is also rust-proof, making it suitable for the outdoors even during rainy weather. However, care should be taken in icy, snowy, hail or strong wind conditions.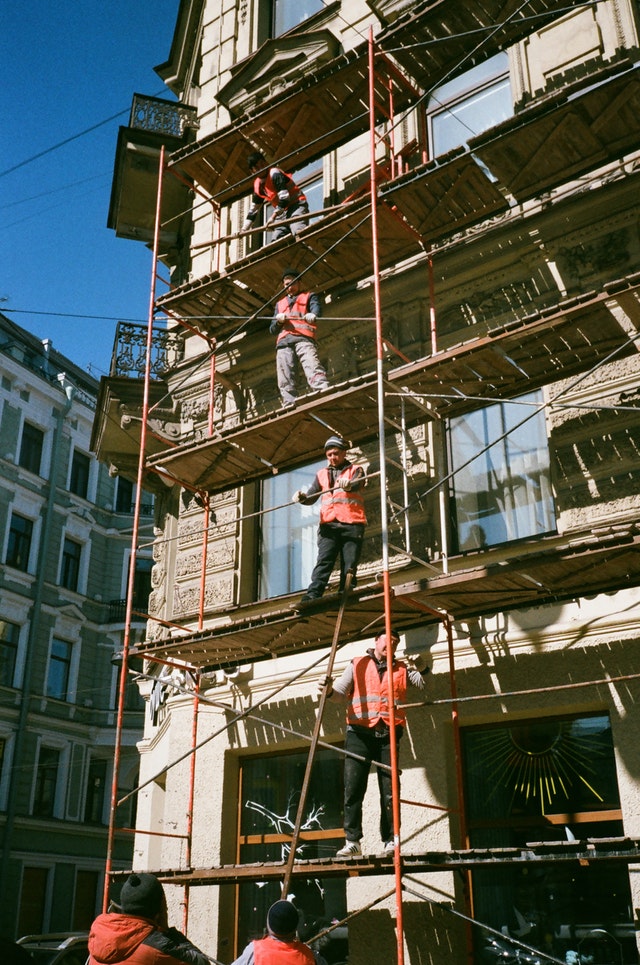 What are the benefits of aluminium?
Besides being rust-proof and quite weather-resistant, aluminium scaffolds are also lightweight, portable and strong.
Are warranties provided?
They should be! Most scaffolding should come with a lifetime warranty on welding and a warranty of at least one year for parts. This ensures that you can have peace of mind when using your scaffolds.
What if you don't need all of the components?
Some people may already own platforms, ladders or other parts of the scaffold. If this is the case, your supplier should be able to simply subtract these components from your quote (or conversely, add any extras you may want).
Are internal ladders necessary?
Yes, when working with a scaffold it is a WorkSafe requirement to use an internal ladder with a ladder brace secured at the base and on the top frame. The ladder should be off the ground so that it can be moved without scraping the floor.
How much storage space is required?
Once dismantled, scaffolding is easy to store. While the amount of storage space you need will depend on the size of your scaffold, on the whole it should be able to fit in your garage, storage room, basement – anywhere, really! Have a chat with an expert to find out how much space you will need for your particular model.
Conclusion
If you require aluminium scaffolding for your next construction project, don't hesitate to get in contact with a reputable scaffolding provider.