Home
Authors
Posts by Manoj Rupareliya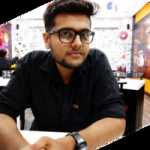 Manoj Rupareliya is the Online Marketing Expert and Blogger. He is an experienced writer with expertise in the field of technology, blockchain, crypto, AI, Digital Marketing and SEO. All the blogs he writes are aimed at providing credible help and insights for readers who want to stay updated all the time.
Whether you've planned out the ultimate Caribbean holiday or you plan on going island hopping in Greece, you must consider protection from the heat...
Maarten Cox is a veteran backpacker who decided that he wanted to give back by sharing his advice with those who want to enjoy...