Buying furniture for your home or office may seem simple to start off with, but when looking in store or online, you'll quickly understand just how many different styles and varieties there are available. Which pieces work together at your place? Are the pieces high quality and durable?
There are a lot of different questions that arise and it is therefore important for you to choose from only the best furniture shops in Sydney. These shops will help answer all your questions and provide you with quality pieces of furniture that you'll love for many years to come.
List of the top furniture shops in Sydney:
#1: Desired Living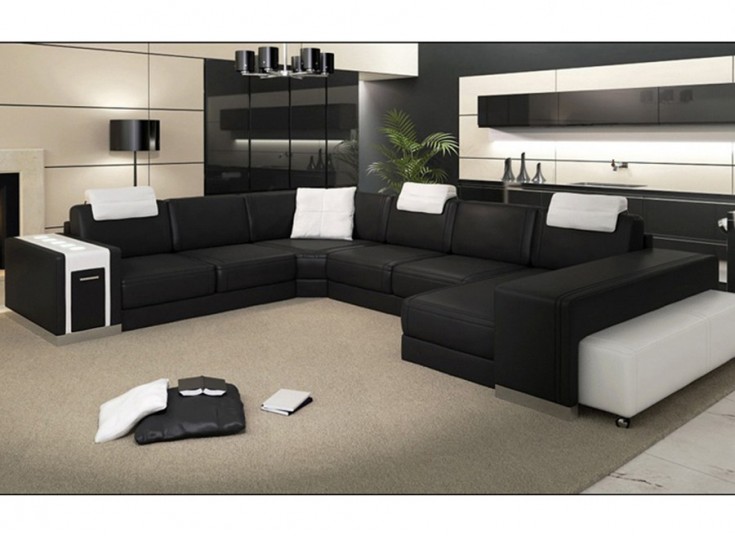 The main product on offer from Desired Living is their customisable sofa. No matter the type of lounge you are looking for, Desired Living have the ability to make it. The first step is choosing your style from the options of arm chair, sofa chaise, modular and recliner.
Then you choose your design; there are more than 60 designs to choose from, all available to view online. The next step is to choose your dimensions, this also involves determining the number of seats you want for your couch. The final step to is to choose your sofa colour; there are more than 40 different colours available.
Despite specialising in this area, they also sell other pieces of furniture including coffee tables, TV cabinets, bed heads and rugs. No two pieces on offer look the same, so if you are looking to express your individuality with furniture, Desired Living is one of your best options.
Their Sydney showroom is located in Chatswood and is open from Monday to Sunday from 11am to 4pm. However Friday is by appointment only, so you will need to call and make a booking if you wish to visit on this day. They also have a showroom in Melbourne, with the same opening hours.
The vision of Desired Living is to bring high quality and customised product to consumers at a low price. Their modular leather sofa system is very detailed and unlike many others in the market. So if you are looking for a piece of furniture that is truly your own, then this is the place for you.
If you have any questions while on their website, they even have a chat feature which means you can talk to someone online instantly (during business hours). They also have a FAQ section, which is a great place to check out and find more information about the products they provide.
They deliver Australia wide and their furniture is packed professionally so there is little to no chance that there will be any damage to your product/s when it arrives. As well as this, all products sold by Desired Living have a 12 month warranty, giving you piece of mind.
#2: Sovereign Interiors

Sovereign Interiors work hard to bring luxury furniture to all. They can service all major cities and towns in Australia. They also have showrooms in Sydney and the Gold Coast, both open 7 days a week. They have almost 20 years worth of experience, which has allowed them to become one of the biggest importers of Italian furniture.
No matter the type of furniture you are looking for, may it be modern or more traditional, Sovereign Interiors is here to help you one step at a time. You will find that there is a large variety offered in their collection. Therefore making it easier to find a piece that will suit your home or office.
If high end Italian furniture is your calling, then this store is for you! They offer a wide range of romantic products, including dining furniture, lighting options, office furniture, outdoor items, and so much more. They are more than happy to ship their products to your door and offer shipping to major towns and cities.
They even have a catalogue section where you can browse through and find a style you like, and then read the catalogue and see all the available options in your desired style. If you are looking to save a little bit of cash they also have a sale section, which is a great place to get the final touches for your home or office; including options like pillows and lamps.
If you are looking for previous projects they have worked on to get a better feel for their pieces of furniture, this is also something they provide on their website. They have featured projects finished in places such as Barangaroo in Sydney, Hedges Avenue in Mermaid Beach (Gold Coast) and even the Palazzo Versace also on the Gold Coast.
#3: Matt Blatt

Matt Blatt is a well-known brand with quite a number of showrooms located throughout Australia. They have five showrooms in NSW, six in VIC, two in QLD, one in SA and one in ACT, this means that you have a lot of options available, you could go to one of their physical showrooms, or browse through their products online.
They have a wide range of products available to view, and you can even shop by room, so if you are looking for a new style for your bedroom, the Matt Blatt website make this process easy. They also have some great specials on offer in every category of furniture, so if you have a particular tight budget you can still find a high quality product.
The team at each Matt Blatt store are highly skilled and experienced, meaning they can help you properly style any room. They understand that it can be quite difficult to even know where to start and they are here to make the process easy and ensure you are happy with your final choices in your interior decorating.
Most of their products arrive unassembled, but they do offer an assembly service if you prefer to get someone else to do it for you. When viewing each product online you will receive more details about delivery options, for example the total cost of delivery and expected arrival time.
Matt Blatt has been in operation for about 30 years and they know what it takes to produce high quality furniture that everyone will love. Their iconic pieces will bring individuality to any space and truly bring it to life.
#4: Brosa

If you are looking for one of the best furniture shops in Sydney, then Brosa is certainly the place for you. They only just opened their conveniently located showroom in Alexandria. Their showroom is designed to make you instantly feel at home. If you are looking for a diverse range of options, Brosa should be your go to place.
You are given the option and can either buy your furniture online or at the store located in Sydney. If you are browsing online and have any questions, they have a chat option available (during business hours) to answer any and all questions you may have about their furniture.
The team at Brosa want to make the process of interior designing as easy as possible. No matter the style or look you want to achieve in your office or home, the team will put together something that will accurately represent your personality.
It is important to note though, that visiting their showroom in Alexandria is by appointment only. So if you want to go to touch and feel their products, you will need to call and book a time.
You will be allotted a 45 minute session and during this time you will get to speak one on one with their interior designer that can help work through your ideas and provide suggestions and options to what they think will work the best in your space.
#5: Fanuli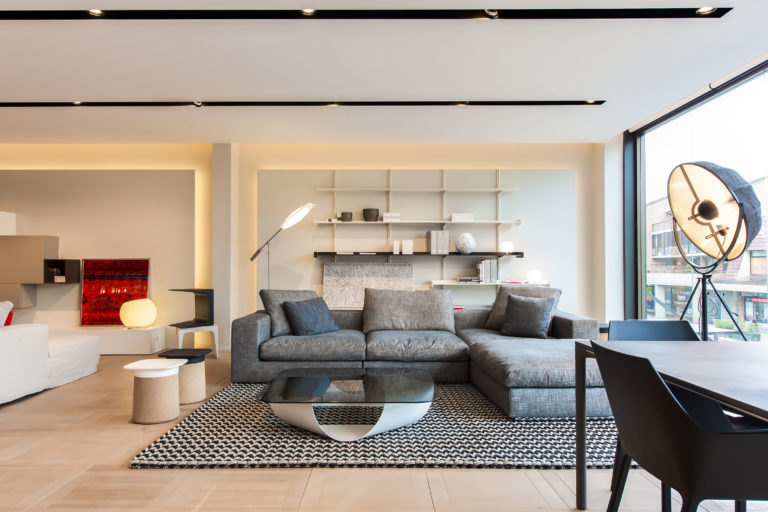 Giuseppe Fanuli founded this furniture business in 1976 and over the years the helm has been passed on generation through generation. These family values still exist today and the team at Fanuli work hard to ensure their customers purchase furniture of the utmost quality.
Their strong customer service has helped the company grow over the years and they not only have an online store but also two showrooms. Their Sydney showroom is located in Cremorne and their Melbourne showroom is located in South Yarra, both open 7 days a week to give you greater flexibility.
Their website is filled with some amazing products that are truly individual, including living, dining, bedroom and outdoor furniture as well as light fittings. They continually add to their collection so you will see new arrivals on their website all the time.
They even have examples of homes they have styled before and this is certainly worth a look so you can get some new ideas and have a better understanding of what the team at Fanuli is capable of. These examples of their projects include locations from Australia and even right around the world including places like Brazil, Canada, London, Paris and Italy.
Not only do they offer a wide range of furniture, but they also have other pieces to complement them, these pieces include; art, blinds, bookcases, rugs, office furniture and mirrors. With so many different products available you are sure to find something you are looking for and can fall in love with.