Garbage is an inevitable part of life. Almost everything that you do will produce some sort of waste. For the most part you can dispose of this garbage yourself. However, sometimes removing larger pieces of items is not in your ability, especially if you are time poor.
In this situation it is probably in your best interest to hire a professional rubbish removal business from Sydney. They will have the experience and equipment for the safe and quick removal of garbage.
The only problem is choosing the right business for you. There are a lot of different rubbish removal companies in Sydney, all offering slightly different services to help them to stand out from the rest.
List of rubbish removal business in Sydney:
| | | | |
| --- | --- | --- | --- |
| No.: | Name: | Website: | Types of Services: |
| 1 | Heaps Cheap Rubbish Removal | heapscheap-rubbishremoval.com.au | Residential, commercial, construction, furniture & e-waste removal |
| 2 | Goodbye Junk | goodbyejunk.com.au | Strip outs & small demolitions, labour hire, grinding & general rubbish removal |
| 3 | Super Cheap Rubbish Removal | supercheaprubbishremoval.com.au | Garden, builders waste, household, commercial & industrial removal |
| 4 | Rubbish Removala | rubbishremovala.com.au | Home, commercial & construction removal |
| 5 | Sydney Rubbish Services | sydneyrubbishservices.com.au | Household, office and building site rubbish removal, plus labour hire, strip outs, concrete removal, fridge removal, and more |
#1: Heaps Cheap Rubbish Removal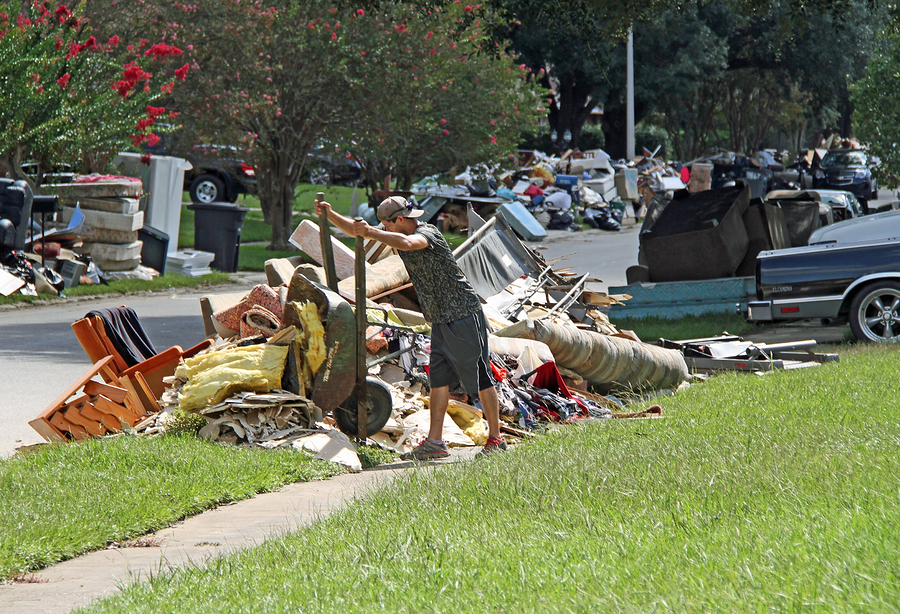 Heaps Cheap Rubbish Removal has over 10 years' worth of experience and they pride themselves on their fast and cheap service. They understand that you don't want garbage just piling up, so they aim to get it out of your hair as quickly as possible.
They are also eco-friendly, meaning that take their time in finding the most appropriate methods of disposing waste. This business only uses approved waste disposal centres. They understand the impact that incorrect rubbish removal can have on the environment.
Their prices are also very affordable. They will come to your location, assess the situation and provide you with an obligation free quote. No matter where you are located in Sydney, you can trust Heaps Cheap Rubbish Removal to offer a great low price.
They also pride themselves in their reliability. You can count on them to get the job done correctly, the first time. They also take care when in your space so that don't leave causing any additional damage. This company is very convenient, offering a same day service. If you need that garbage gone as soon as possible, this is the team for you.
They have quite a large number of happy customers, as the reviews on their website can attest to. No job is too big or small for this team of garbage removers. They can handle everything from industrial rubbish removal to garden waste removal.
Heaps Cheap Rubbish Removal comes to your location with the right tools (and right attitude) to get the junk out of your hair as quickly as possible. They are experienced professionals and know what it takes to get the job done right the first time.
#2: Goodbye Junk

Goodbye Junk doesn't want you wasting your time or money on a skip bin! They can come to your location with their own equipment from as little as $90 per cubic metre for general household waste.
Yes money is a major factor, but you also need to think about the other aspects. Like do you have the time or even the physical ability to remove the garbage from your place? The team at Goodbye Junk are specially chosen and they have honed in on their rubbish removal skills.
They have truly seen it all and no job is too big or obscure for them to tackle. Also the good news for you is that they are fully insured, so just in case they do break something of monetary value, you are covered.
They also offer a same or next day service, so you can say goodbye to your junk even faster than you thought. The three main rubbish removal areas they specialise in are household, commercial and construction. They understand that garbage tends to build up quickly in these types of areas and they are happy to come and assess the situation as soon as possible.
They also provide removal services in other areas, including; domestic garbage (like clothing), food packaging, timber waste, crockery & plastic bottles/ containers etc., furniture, electronic waste, white goods & appliances, green waste and industrial waste.
Their friendly service is always here to help and make your life as easy as possible. They also look for the most eco-friendly ways to dispose of your waste, taking the time to separate each piece of waste into the right category. Taking your garbage to the tip is certainly their last option.
#3: Super Cheap Rubbish Removal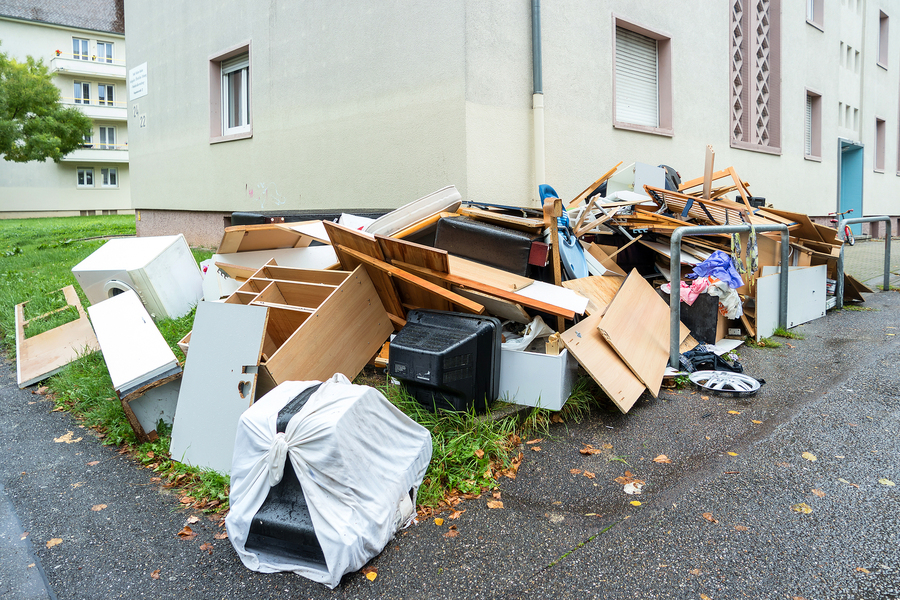 As the name suggests, Super Cheap Rubbish Removal work hard to offer the best price possible. They understand that people think rubbish removal costs a fair bit of money and they are here to change that misconception. So if you are looking for a cheap rubbish removal service in Sydney, this business is one of the best.
They will happily take any of your unwanted items, like old furniture and whitegoods. Their team is highly trained and experienced in the removal of construction, office, household, industrial and commercial garbage disposal. No matter your location in Sydney, from the top of an apartment block to your typical home, they can help.
They even make special mention that they work in accordance to the New South Wales and Australian Fair Trading Laws. So you know they aren't going to try and rip you off or anything like that.
Every member of their team is carefully chosen and they offer great customer service. They will tackle any job completely and ensure that they have properly cleaned up before they leave.
Super Cheap Rubbish Removal also prides themselves on being environmentally friendly. They work hard to ensure that all your waste is disposed in the best way possible. As well as this, if there is anything that is recyclable, they will donate it to charity.
They will strip down your garbage, like your old fridge for example, as much as they can to recycle the parts that can be reused. Also, things like furniture made of wood can be made into chipboard. This means that as little as possible actually ends up at the tip, or somewhere else it shouldn't be.
#4: Rubbish Removala
Rubbish Removala is all about providing users with a fast and easy service. They offer an excellent and trustworthy same day service to ensure that your unwanted products are removed as soon as possible. There are also no hidden fees, the price you are quoted is what you get, and they strive to offer you the best price possible.
No matter the type of garbage you have in your household, office space or construction site, the team at Rubbish Removala will happily take it out of your hair. They also have a wide variety of different trucks available at their disposal and they come fully equipped to tackle the job that is on hand.
They will finish the job completely ensuring that not one piece of garbage is left behind. They even have testimonials on their site to showcase the good work that they have done over the years. You can place your trust in Rubbish Removala to get the job done right the first time.
This team of experts are also eco-friendly. They understand the impact that improper rubbish removal can have on the environment, so they work hard to ensure that as little as possible actually ends up in a landfill. They recycle and reuse as much of your waste as they can. They have the resources to take extra care as to where your garbage ends up.
#5: Sydney Rubbish Services

Sydney Rubbish Services explain that there are 3 main reasons why customers choose them above competitors. Firstly, their high level of performance, their team is skilled and trained to get the job done properly without leaving any mess behind.
Secondly, they offer a very fast response time, they will not leave you waiting around wondering when (or if) they will ever turn up. Lastly, they act with the utmost integrity as the always strive to keep the communication open and honest to ensure there are no nasty surprises.
The team at Sydney Rubbish Services have over 10 years' worth of experience in the industry. They like to keep things simple, remembering where they started and their goal to be as fast and efficient as possible.
Since opening their business they have grown rapidly by staying true to their goals. Therefore they have had the ability to expand into other services including labour hire as well as demolition services. This business is truly your one stop shop for everything you could possibly need.
They offer their quality service right throughout Sydney. They work hard to build up trust with each of their clients. They even have a heap of testimonials on their site, which you can read to get a better understanding of the type of quality service they offer.
It is very easy for you to book a quote online (for free) and get the service you desire. No matter the type of garbage you have at your location the team at Sydney Rubbish Services work efficiently to remove it as quickly as possible.