Below is a list of the top and leading Web Designers in Melbourne. To help you find the best web designers located near you in Melbourne, we put together our own list based on this rating points list.
Melbourne's best web designers:
The top-rated web designers dealing in creating attractive and fully functional websites for your business & personal use are:
Ignite Online
Chromatix Web Design
NothingButWeb
Ignite Online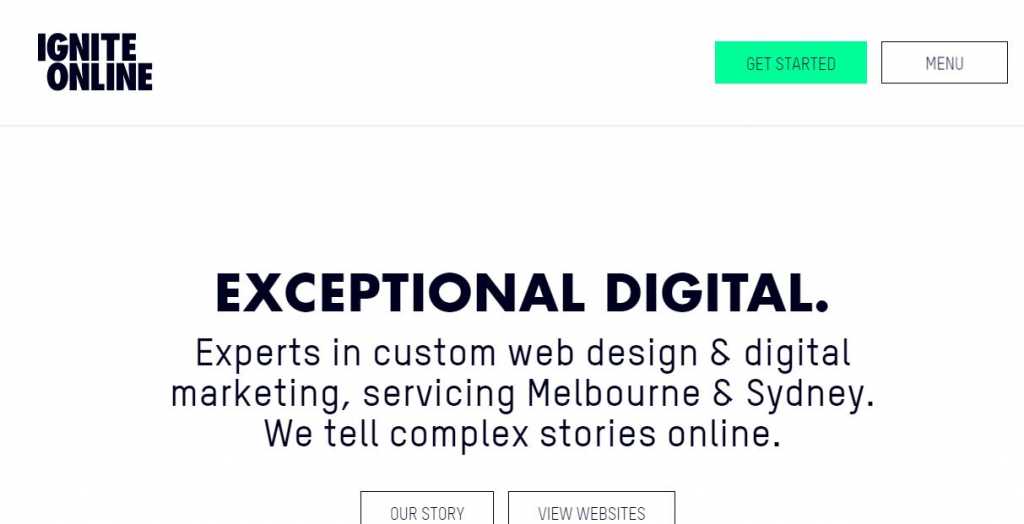 Ignite Online was founded by Anthony Wymond while he was studying at university way back in the year 2000. The business was born from Anthony's love of creating websites and his fascination with the global reach of the Internet. Ignite Online quickly built a reputation for quality and attention to detail, steadily growing from the referrals and recommendations of previous clients. Today, they are an epic team of dedicated developers, designers, and marketers, passionate about pushing the envelope of what is possible online.
Products/Services:
Custom Websites, Digital Marketing, Domain Names, Web Hosting.
Location:
Address: Level 1/235 Brunswick St, Melbourne VIC 3065
Phone: (03) 9028 8979
Website: www.igniteonline.com.au
Review:
"Innovative, in tune, reliable, transparent, trustworthy and ahead of the curve. Anthony, Giulia and the Ignite Online team are a capable group of smart professionals with a genuine desire to help better client results. Couldn't have asked for a better collaboration or end result with our website (3 international web design awards and two commendations). Top-notch work."- Rob
Chromatix Web Design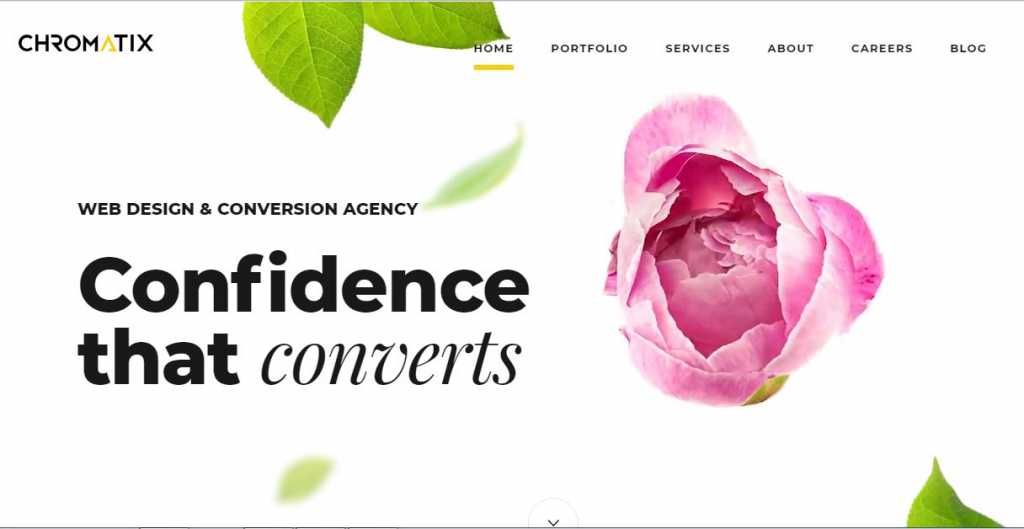 Chromatix Web Design is a multi-award winning Melbourne in-house web agency specializing in creating the most user-centric and conversion-driven engagement websites and web solutions. After a decade of intense experience, they continued the stance to specialize and focus ALL our attention and EVERY team member on mastering conversion-driven website design and development like no other.
Products/Services:
Website Design & Development, Web Tools & Web Applications, Interactive Design & Development, Conversion Strategies.
Location:
Address: 2/2 Theatre Pl, Canterbury VIC 3126
Phone: (03) 9912 6403
Website: www.chromatix.com.au
Review:
"Irwin, Mel, Nick, and the team are Chromatix are an excellent choice for any business looking to create a professional, unique and effective website. The team take a true partnership approach in seeking to really understand the industry and marketplace context and then provide fantastic guidance, counsel and design input. Highly recommended."- John
NothingButWeb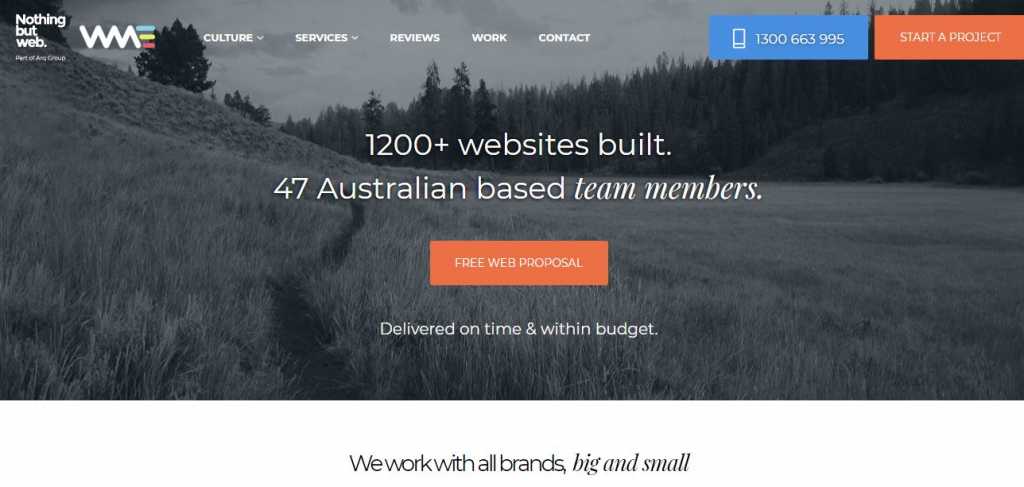 NothingButWeb They are a close-knit team who help businesses design engaging websites for real people. Since 2008, they've helped over 4,000 companies succeed in the online marketplace. They'll work together to get your product or online service designed better and faster than you thought possible. They specialize in producing thoughtful web designs that solve problems. Their interfaces are agile and adaptive, building meaningful connections between brand and audience.
Products/Services:
e-Commerce, Performance Media, Mobile Design, Custom Applications, Conversion Optimisation.
Location:
Address: 505 Little Collins St, Melbourne VIC 3000
Phone: 1300 663 995
Website: www.nothingbutweb.com.au
Review:
"I dealt with Sam Kay at Nothing But Web and can not speak highly enough of him. He answered all my random emails perfectly and so quick.
The website looks fantastic and I would happily recommend them to anyone.
Thanks, guys :)"- Jamie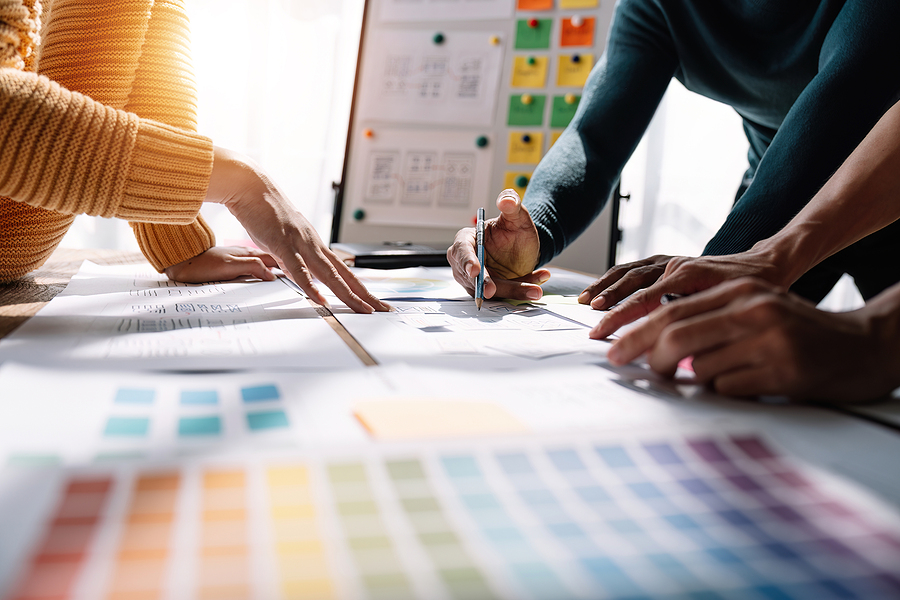 The significance of choosing the best website designer
In today's digital age, a business's online presence is critical to its success. A well-designed website serves as the virtual storefront, representing the brand and connecting with potential customers worldwide. To ensure a strong online presence, it is essential to select the best website designer to craft a compelling and effective website. This article will explore the key reasons why choosing the best website designer is of paramount importance for businesses and individuals alike.
First impressions matter
Your website is often the first point of contact between your business and potential customers. It takes mere seconds for a visitor to form an opinion about your brand based on the website's appearance and functionality. A professional website designer knows how to create an aesthetically pleasing and user-friendly design that leaves a positive first impression. This can significantly impact the visitor's perception of your business and determine whether they stay and explore further or move on to a competitor.
Tailored design for your unique needs
A skilled website designer will take the time to understand your specific business requirements, target audience, and objectives. They will craft a website tailored to your brand identity, incorporating the right color schemes, layout, and content presentation. A cookie-cutter template may save time and money initially, but it won't offer the same level of personalization and uniqueness that a custom-designed website can provide.
An exceptional website designer goes beyond aesthetics and focuses on optimizing the user experience. Intuitive navigation, fast loading times, and mobile responsiveness are crucial factors that contribute to a positive user experience. A seamless browsing experience encourages visitors to stay longer, explore more pages, and increases the likelihood of converting visitors into customers.
Search engine optimization (SEO)
A significant aspect of website design is ensuring that it is search engine friendly. The best website designers are well-versed in SEO principles and can structure the site in a way that search engines can easily crawl and index the content. Higher search engine rankings result in increased organic traffic, ultimately benefiting your business.
Adaptability and future-proofing
Technology evolves rapidly, and website design trends change over time. A professional website designer will create a website that is adaptable and scalable, ensuring it remains relevant and functional for years to come. Regular updates and maintenance are essential for keeping your website secure and compatible with new devices and browsers.
Integration of advanced features
Depending on your business's nature, you may require specific features or functionalities on your website. Whether it's an e-commerce platform, a booking system, or a content management system, a skilled website designer can integrate these elements seamlessly. This allows you to provide an enriched user experience and streamline your business operations.
Brand consistency
Consistency is a key element of successful branding. A proficient website designer will ensure that the design elements, color schemes, and tone of your website align with your overall brand identity. A consistent brand image fosters trust and recognition among your target audience, reinforcing your credibility.
The importance of choosing the best website designer cannot be overstated. A well-designed website enhances your brand's reputation, increases customer engagement, and drives business growth. From creating a positive first impression to ensuring a seamless user experience and future-proofing your site, a skilled website designer plays a pivotal role in your online success. Invest in the expertise of a professional website designer, and you will reap the benefits of an effective, appealing, and functional website for years to come.