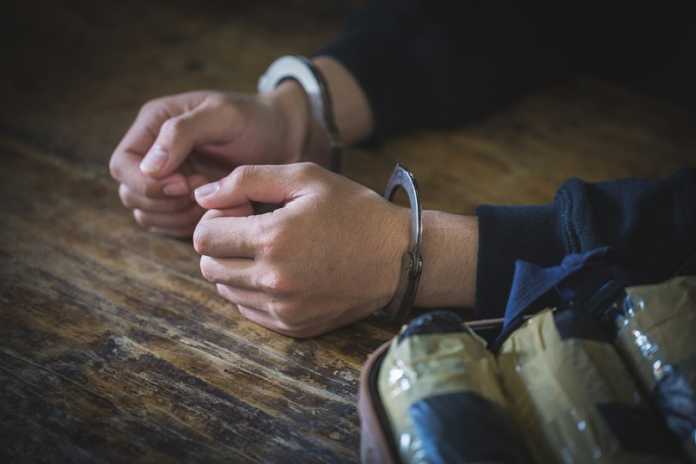 If you are ever in trouble with the law, then you must have a reliable and competent solicitor in your corner. Drug-related offences are treated very seriously in the eyes of the law, as stipulated in The Drug Misuse and Trafficking Act 1985 and the Road Transport Act 2013.
Traffic offences can also be punished quite severely with fines for specific offences rising over the last few years.
If you find yourself in a legal predicament relating to a traffic or drug offence, then you should undoubtedly get in touch with anyone on our list of the top drug and traffic lawyers in Sydney.
Sydney's Top 10 Drug Lawyers:
| | | |
| --- | --- | --- |
| Rank: | Lawyer:  | Law Firm: |
| 1 | Joseph Harb | Australian Criminal Law Group |
| 2 | Jimmy Singh | Criminal Defence Lawyers Australia |
| 3 | Zoe Davis | Drink Driving Defence Australia |
| 4 | Jahan Kalantar | Executive Legal |
| 5 | Brian Walker | Walker Criminal Solicitors |
| 6 | Avinash Singh | Astor Legal |
| 7 | Ross Hill | Ross Hill & Associate Solicitors |
| 8 | Maggie Sten | George Sten and Co. Criminal Lawyers |
| 9 | Jack Leitner | Armstrong Legal |
| 10 | Alexandra Sarmed | Kingston Fox Lawyers |
#1 Joseph Harb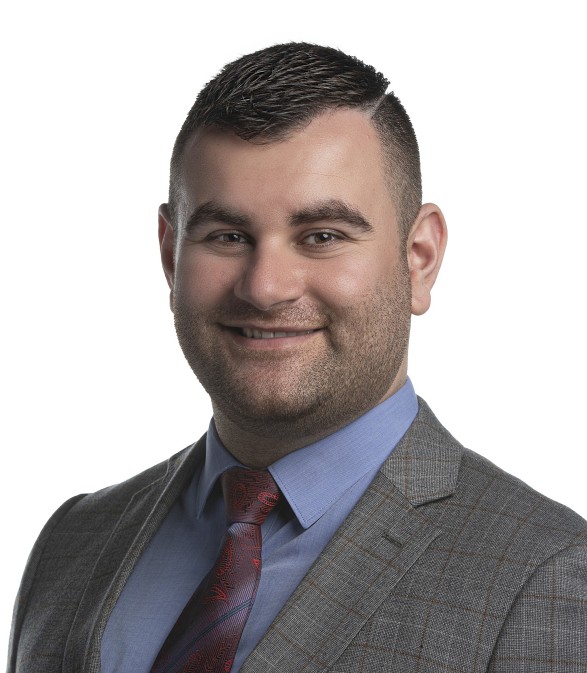 Joseph Harb is an accomplished solicitor from the Australian Criminal Law Group – aclawgroup.com.au and one of the best lawyers for drug offences in Sydney. Joseph was headhunted by Australian Criminal Law Group after developing a reputation for securing unlikely acquittals in a range of drug importation and large commercial supply cases, involving kilograms of drugs. He now runs a specialised section of the firm dealing with drug offences.
Joseph specialises in obtaining lenient sentences for his clients who decide to plead guilty to supplying large quantities of drugs. He has obtained intensive correction orders for significant supplies and where his clients have received sentences of imprisonment, they have typically been a fraction of what like offenders have received for similar drug supplies.
Joseph is an expert at negotiating charges and facts to get clients the best outcome, often having the more serious charges dropped in lieu of less serious offences. For clients charged with drug offences, he has succeeded in having more than 1 million dollars returned to clients charged with dealing in proceeds of crime.
In relation to less serious offences, Joseph convinced a judge not to record a conviction for a client charged with supplying 560 ecstasy tablets. He also convinced another judge to not record a conviction for a client charged with the possession of 88 pills and supply of 22 pills charges. Joseph has obtained hundreds of section 10 non-convictions for clients charged with possession of drugs, and has not failed to obtain a section 10, non-conviction, for a first time offender charged with a small quantity of drugs for more than 5 years.
Joseph also has an envious record when it comes to traffic offences. He is an expert lecturer at the Traffic Offenders Program and has been a guest speaker at several community legal centres. Joseph is highly respected in the legal community by both peers and prosecutors and has been a criminal lawyer for well over 10 years.
Joseph appears daily in the Local Court, District and Supreme Court as well as at the NSW Crime Commission. He also, if the client so chooses, has a network of barristers he utilises who are similarly specialised as him.
If you have recently been charged with a traffic or drug-related offence, reach out to Joseph's team as soon as possible. You will be eligible for a free initial conference, during which time Joseph can discuss the specific aspects of your case and overall strategy in gaining an acquittal or lenient sentence.
#2 Jimmy Singh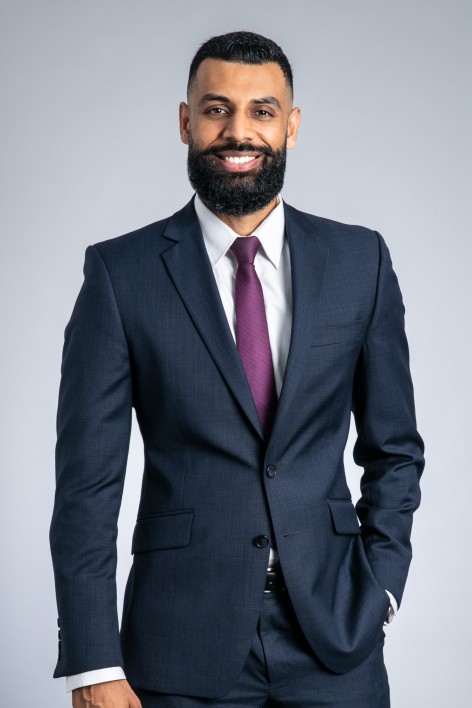 Rated amongst the top, most sought-after drug lawyers Sydney has to offer, Jimmy Singh is the Director and Principal lawyer of Criminal Defence Lawyers Australia www.criminaldefencelawyers.com.au. He has been admitted as a barrister and solicitor to appear in the Supreme and High Court of Australia, and has an impressive list of accolades reflecting his high success in drug cases, including, the awards of being rated as the 'Three Best Rated Criminal Lawyers' in Sydney, 'Best Criminal Lawyers' and 'Leading Specialist in Criminal Defence Law' in consecutive years running.
Jimmy specialises in serious and complex drug cases. Him and his criminal lawyers defence team have acquired a skillset over many years specialising only in criminal and drug law that his clients benefit from as a significant tactical advantage over the prosecution. Jimmy has successfully represented some of Australia's most high profile drug cases in history, from large commercial quantity drug supply and importation to small quantity drug possession.
Other than being a highly skilled and effective in-court advocate, what sets Jimmy apart is his unique strategic, tactical and personalised approached to his clients cases. He's earned a reputation of securing 'not guilty' verdicts in the seemingly 'un-winnable' cases, getting serious drug charges withdrawn early and successfully overturning complex drug cases on appeal.
Jimmy appears across all courts in NSW and interstate. This includes the NSW Crime Commission. He truly believes in providing a greater access to quality representation, which is why he provides a free first consult to anyone charged with a drug offence.
#3 Zoe Davis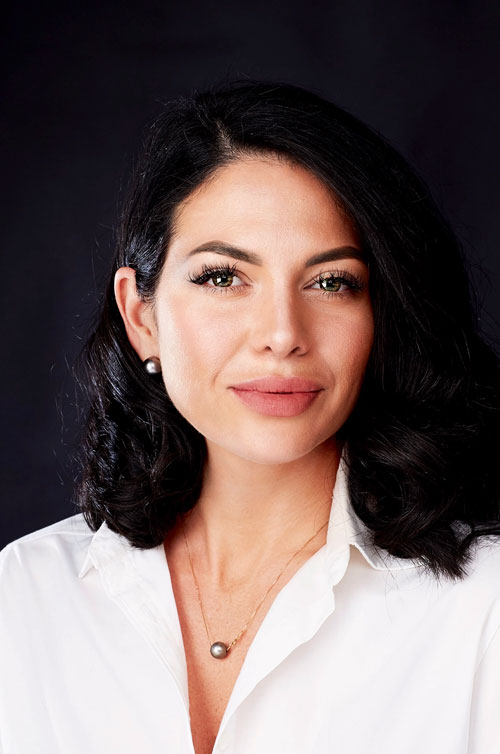 Coming in at number 3 on our list is Zoe Davis, who is the leading solicitor and director of Drink Driving Defence Australia – www.drinkdrivingdefencesydney.com.au. She is an expert in both Melbourne and Sydney traffic law, which she has been practising since she graduated over 10 years ago. She was admitted to the Supreme Court of New South Wales in 2012 and even completed her postgraduate studies at Harvard University, where she completed a Master's of Arts in Psychology. After completing an internship in Hong Kong, Zoe returned to Australia where she worked with one of the top law firms in the country – Corrs Chambers Westgarth.
Zoe's approach to law is simple – she believes in giving people a second chance, especially if the offence was a simple mistake. She takes the successes of her clients very seriously and, as a result, brings passion and empathy to every case brought before her. Outside of the professional arena, Zoe is a competent horse rider and is fluent in French, having resided all over the world during her childhood.
#4 Jahan Kalantar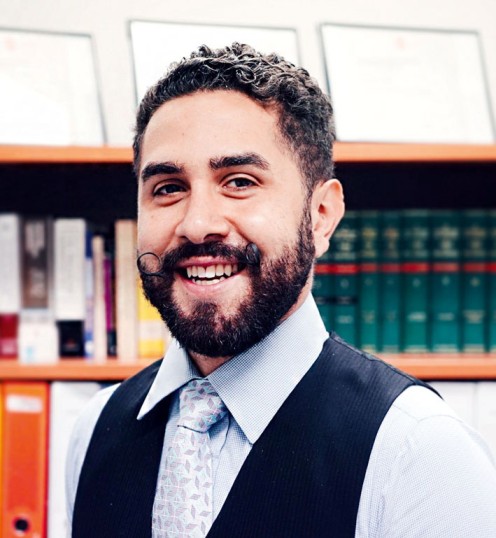 Next on our list of the best drug and traffic solicitors in Sydney is Jahan Kalantar. Jahan is the managing partner of Executive Legal – www.executivelegal.com.au, a team of competent and renowned lawyers based in Sydney. They offer high-quality services across a range of different legal areas, such as property sales, criminal offences, commercial disputes and other civil matters (like workplace discrimination, immigration law and traffic law).
Jahan's philosophy revolves around providing clients with the best service by understanding who they are as peoples. Many lawyers treat their clients as nothing more than names on a page, which can undermine the quality of the service provided. If you want the best legal solution for your matter, then you need a solicitor that genuinely cares about your case. If you want a lawyer that cares, get in touch with Jahan as soon as possible!
#5 Brian Walker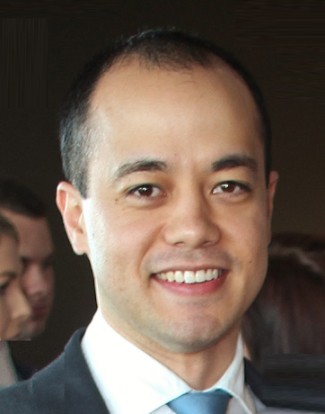 Rounding off the top five in our list is Brian Walker – the director and principal solicitor of Walker Criminal Solicitors – www.walkercriminallawyers.com.au. Brian has a rich history and reputation in the legal community, having represented the Commonwealth Director of Public Prosecutions. He appeared several Federal Commonwealth matters, including drug importation crimes. He was even involved in the case against Croatian soccer star, Marko Simic, who was charged with indecency on an international flight.
One aspect of Brian's work that puts him above the rest is his commitment to offering pro bono services. Walker Criminal Lawyers take on specific matters on a pro bono basis, such as public interest cases or when the client is considered disadvantaged or suffering from extenuating hardships. Whether it be related to drink driving, criminal law, taxation crime or traffic offences, Brian is a respected solicitor who will defend you eloquently and justly in the courtroom. There's a reason he makes a top five in this list!
#6 Avinash Singh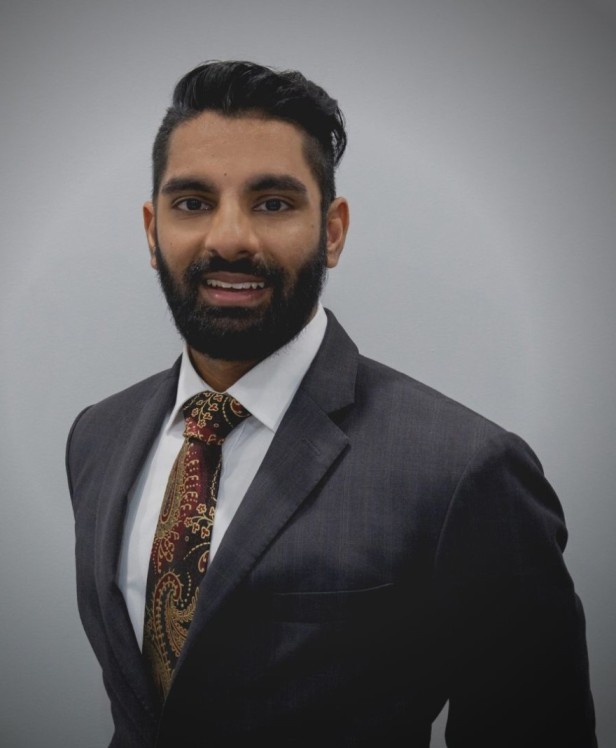 Avinash Singh is the principal criminal law practitioner at Astor Legal – https://astorlegal.com.au, a leading firm with offices in Parramatta, Liverpool, and Sydney CBD. He is an Accredited Specialist in Criminal Law recognised by the Law Society; a title that fewer than 6 per cent of Australian lawyers have the honour of possessing.
Avinash is undoubtedly one of the most prolific and well-known criminal lawyers in Australia, having earned considerable exposure for his representation of high-profile sportspeople. Through his work, Avinash has helped to set precedent in criminal law, with one of his successful High Court appeals transforming the nature of evidence law in Australia, with the prosecution unable to produce evidence to use against his client.
As a criminal lawyer, Avinash has gotten acquittals for clients in a range of matters ranging from commercial drug supply to fraud and robbery charges. No case is too complex for Avinash to take on, and his familiarity with a range of serious matters allows him to get results quickly.
Avinash is routinely engaged by journalists, writers, and other professionals who seek his authoritative expertise and opinions in regards to criminal law. Similarly, Avinash is in high-demand as a criminal lawyer.
#7 Ross Hill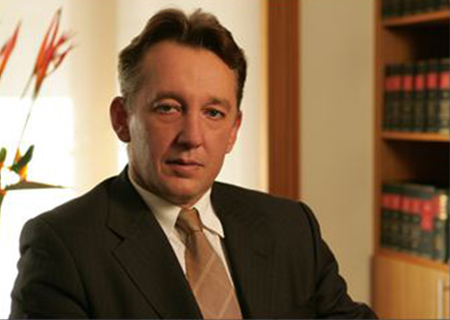 At number 7 we have Ross Hill & Associate Solicitors – www.rhalaw.com, which has emerged as one of the best Sydney law firms since it became incorporated in 1998. Ross Hill is the principal solicitor of the firm and has a proven track record when it comes defending clients against some of the most complicated and challenging criminal cases in Sydney. In 2005, Ross spent some time in South East Asia and the Middle East, consulting on a variety of criminal cases. Indeed, he oversaw the successful extraction of Australians and foreign nationals arrested, charged and imprisoned overseas.
Three years later, Ross formally established a consultancy firm in South East Asia, which continues to advise clients on high-level syndicates on lawful strategy. Ross' firm based in Sydney will respond to your call within 15 minutes of you making, along with 24/7 email and voice services should you need assistance. Ross is well supported by fellow Senior Associate, Greg Schumer, who is highly skilled in all aspects of criminal law.
#8 Maggie Sten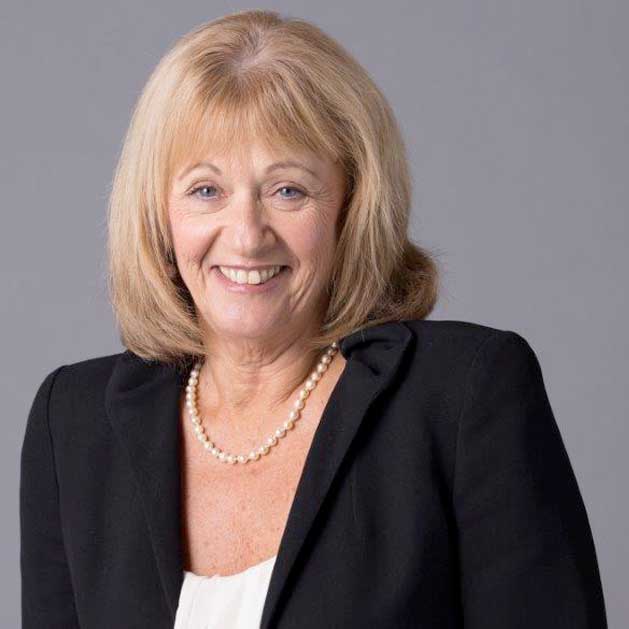 Based in the heart of the Sydney CBD, George Sten and Co. Criminal Lawyers – https://criminal-lawyer.com.au remain one of the most accomplished criminal law firms in New South Wales. Maggie Sten is a partner with the firm, having joined the firm back in 1985. She graduated from the University of Technology Sydney in 1984 and decided she wanted to specialise in criminal law after visiting a women's refuge.
One of Maggie's most cherished values is her commitment to diversity and equality. She believes that by respecting other backgrounds and cultures, one can demonstrate benevolence, understanding and patience, which are crucial when interpreting the law. Maggie also comes from a family of lawyers, with her father, grandfather and even her great-grandfather all respected lawyers throughout their lives. She has a lot of experience in defending people being investigated by the NSW Crime Commission, across a comprehensive range of criminal cases and charges.
If the police have charged you with either a traffic or drug-related offence, reach out to Maggie as soon as possible for a consultation. You can get in touch in person, via phone, on Facebook or via email, depending on which channel is most accessible for you. Their firm can communicate via four languages as well – English, Polish, Dutch and Chinese.
#9 Jack Leitner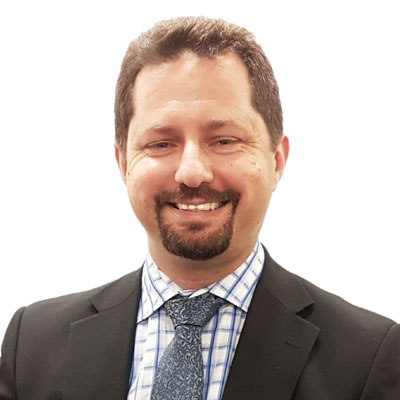 Finishing at number 9 on our list of the top 10 best drug and traffic lawyers practising in Sydney is Jack Leiter. Jack is a member of Armstrong Legal  – www.armstronglegal.com.au, who have offices in Sydney, Melbourne, Brisbane, Canberra and Perth. The firm has a team of over 25 lawyers and as been in operation for well over 30 years. Jack became a Solicitor and Barrister of the Supreme Court of New South Wales in 2003 and has practised almost exclusively in criminal law ever since. In 2008, he was approved as a Solicitor of the High Court of Australia in 2008.
Throughout his career, Jack has lent his hand to family law matters, civil law cases and even assisted in sports law. However, because of his unparalleled commitment to criminal law cases, Jack was the recipient of the Accredited Specialist status award by the Law Society of New South Wales, which is a very rare achievement for criminal law solicitors. This "specialist accreditation" recognises Jack as one of the most accomplished criminal law solicitors in the state. If you need assistance with a drug or traffic-related offence, you should reach out to Jack and his team for more information.
#10 Alexandra Sarmed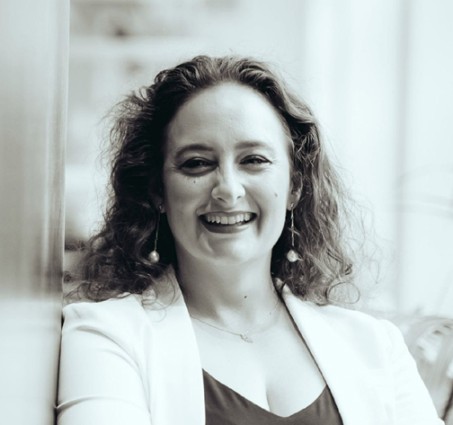 Closing off our list of the best 10 drug and traffic solicitors in Sydney is Alexandra Sarmed from Kingston Fox Lawyers – www.kingstonfox.com.au. While the firm is based in Sydney, they service all NSW courts and can represent you in criminal law matters at various jurisdictions, such as Local, District and Supreme courts.
Alexandra is one of the founding partners of Kingston Fox Lawyers and has demonstrated a commitment for passion and excellence throughout her career. She completed her law degree at Macquarie University and worked for the NSW Crime Commission soon after graduating. For 14 years, she was employed by the Commonwealth DPP, rising to the rank of Principal Federal Prosecutor before leaving to establish her own firm with Erin Hoile. Alexandra has developed a positive reputation as a private operator, in which she is devoted to getting the best possible outcome for her clients.
In 2018 and 2019, Doyle's Guide identified her as one of the best Sydney Criminal Lawyers, voted by her peers (fellow solicitors and barristers).
Conclusion
Thus, when it comes to hiring a solicitor in Sydney or wider NSW, NSW residents are spoilt for choice. This list has outlined the top 10 best drug and traffic lawyers in Sydney, so if you're ever in trouble with the law because of a drug or traffic-related offence, make sure you reach out the names listed here.
The difference between a great lawyer and an average solicitor is a lot of money – but not what you might think. An unreliable lawyer will cost you more in the long-term, and if you've been charged with the crime, you might end up spending some time behind bars unnecessarily. Be proactive with your future and get in touch with the lawyers listed above. If you want the best outcome for your case, you want the best legal representation available in Sydney.

Disclaimer: This article is a private opinion, provided and sponsored by a third party. We don't make any representation as to the accuracy or completeness of any information included in this article, read more here.