Sydney's top-rated criminal defence lawyers & solicitors; defending felonies, federal crimes, drug charges, fraud, financial, white collar, & criminal.
Criminal law can be hard to navigate. It involves looking closely at the evidence at hand and how the criminal law as it stands today ties into each individual situation.
Who are the best criminal lawyers in Sydney?
Below is a list of the top 7 criminals lawyers in Sydney that you can turn to if you require a strong criminal defence lawyer:
Sydney's Best Criminal Lawyers:
Here are the top leading and well known Sydney's criminal lawyers:
Michael Moussa – National Criminal Lawyers
Joseph Correy – Australian Criminal Law Group
Ugur Nedim – Sydney Criminal Lawyers
Joseph Harb – Sydney City Crime
Elie Srour –  Criminal Law Group
Franco Pomare – The Norton Law Group
Jimmy Singh – Criminal Defence Lawyers Australia
Avinash Singh – Astor Legal
These solicitors are well-known and respected criminal law firm operating in Sydney with a location in the CBD as well as in Parramatta and Blacktown and other suburbs.
These local Sydney criminal lawyers are experienced, equipped and eager to assist you with any kind of criminal case from minor drug offences to manslaughter and murder charges.
As a criminal law firm, they are committed to ensuring that those facing police scrutiny have their rights protected and the best possible defence.
#1 Michael Moussa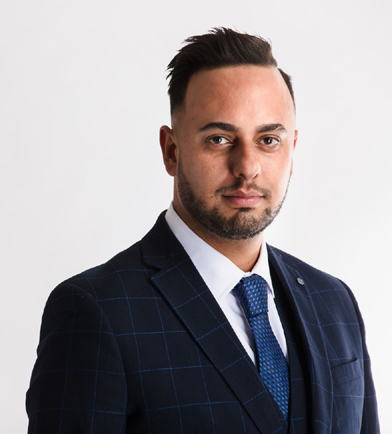 Mr. Michael Moussa is the Principal Lawyer and Founder of National Criminal Lawyers – www.nationalcriminallawyers.com.au and is Sydney's leading criminal lawyer. He has a Masters in Law (Criminal Practice) – one of the very few in Australia with this qualification.
He has worked on a number of high profile cases and often achieves the best results for cases including drug supply charges, ADVO's, Bail applications, defendant hearings, disputed facts hearings and coronial inquests.
Some of his cases have made appearances in the media, such as when he had a jail sentence for indecency overturned on appeal. He regularly appears in high profile bail applications and often receives unprecedented results, such as one being granted recently involving members of a notorious bikie group.
Awarded best criminal lawyer Sydney, in 2018, 2019 and 2020, Mr. Moussa has obtained a reputation for being Sydney's fiercest advocate with his articulate Court advocacy skills and cross-examination style. When he regularly represents his clients in Court, he is always fighting their best case as he strives to get the best outcome for them.
Michael has been mentored by former Supreme Court Judges, and has contributed wealth, knowledge and experience to some of Sydney's most popular criminal law firms.
Michael is particularly passionate when it comes to representing those who have been mistreated by the police. He is an expert in cases where police have behaved improperly during an arrest, and he knows how to get evidence that was improperly obtained thrown out of court. He frequently pursues the police for Court costs in criminal jurisdictions and when the circumstances warrant, damages in either the District Court or the Supreme Court for his clients after he has had their charges quashed.
Mr. Moussa also mentors a number of experienced criminal lawyers in his firm who have also achieved unprecedented results in a number of high profile cases.
Mr. Moussa's wealth of legal knowledge allows him to ensure that his clients are treated fairly. Coming from an Egyptian background himself, he speaks fluent Arabic which allows him to effectively communicate with his largely Middle-Eastern clientele. He knows that this group is frequently subjected to racial profiling and discrimination and fights hard to ensure that this does not impede their right to a fair trial and to equal treatment in the eyes of the law.
#2 Joseph Correy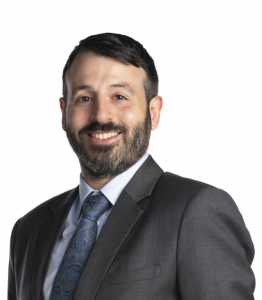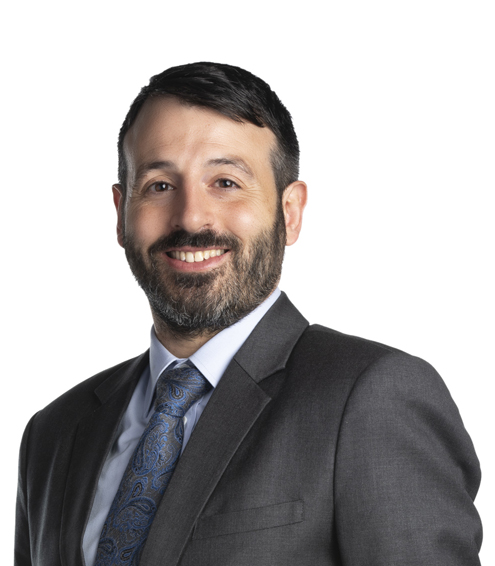 Criminal lawyer Joseph Correy is the managing partner of Australian Criminal Law Group, one of Sydney's most reputable criminal law firms – their website: https://aclawgroup.com.au.
Joseph is regarded as one of the best criminal lawyers in Sydney and has put together a unmatched team of criminal lawyers that includes Law Society President's Medal winner Deng Adult, specialist drug lawyer Joseph Harb, and star criminal lawyer Steven Mercael. There is not a stronger roster of criminal lawyers at any law firm in Sydney.
Australian Criminal Law Group has received awards that are testament to its unparalleled service to the community and its clients. Criminal lawyer Deng Adut was the 2017 NSW Australian of the Year and other awards won by solicitors include the Law Society President's Medal, Human Rights Medal, Pride of Australia Medal, WSU Community Award, UOW Young Alumni Award, and Young Global Leaders Award.
Joseph predominantly appears in trial matters in the District and Supreme Courts, representing clients charged with serious crimes such as murder, large scale drug supplies, firearms cases, and sex offences. He also appears in smaller matters where he believes a person has been unfairly treated or there is a risk of a miscarriage of justice based on the allegations levelled against a person who needs his help.
No case is too big or too small for Australian Criminal Law Group with the entire team known for their ability to fight tenaciously to achieve justice for their clients. Their clients are assured a criminal lawyer they can have confidence in to get them the right result whether their case is a drink driving, drug possession, drug supply, a sex offence, or murder.
Australian Criminal Law Group has offices in the Sydney CBD, Parramatta, and Blacktown, and offers a free first conference and free 24/7 criminal law phone advice on 8815 8167.
#3 Ugur Nedim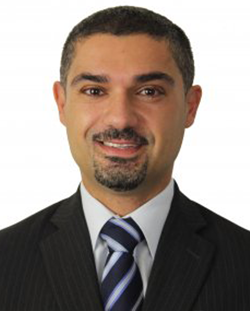 Ugur Nedim is the Principal of Sydney Criminal Lawyers – www.sydneycriminallawyers.com.au and has been since 2001 when he founded the firm. Having practiced as a criminal defence lawyer since 1998, Mr Nedim has extensive experience and has continued his early success through to his legal work.
He has won numerous high profile cases including the success of murder and manslaughter charges as part of the 'gangland wars' in Western Sydney.
Sydney Criminal Lawyers are Australia's most awarded law firm providing service of the highest quality with a genuine care for clients. They have as dedicated team on hand that is passionate about achieving the best results for their clients with an outstanding track record to show for it;
Criminal Defence Law Firm of the Year 2015, 2016, 2017 and 2018, Corporate INTL Legal Awards
Criminal Defence Law Firm of the Year 2015, 2016, 2017 and 2018, Global Law Awards
Criminal Law Firm of the Year – Australia 2017 and 2018, Corporate Insider Business Excellence Awards
Covering all criminal law cases, Sydney Criminal Lawyers have shown their ability to provide clients with legal services of the highest standard. They also offer a free first appointment so that you can feel comfortable in the initial stages without the worry of financial stress, whilst fixed fees are also offered for a number of criminal cases.
Sydney Criminal Lawyers have a specialist lawyer guarantee that ensures all clients will be represented by an experienced solicitor. Courtroom experience and an Accredited Criminal Law Specialists are there to help, led by their principal Ugur Nedim.
#4 Joseph Harb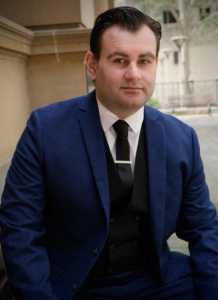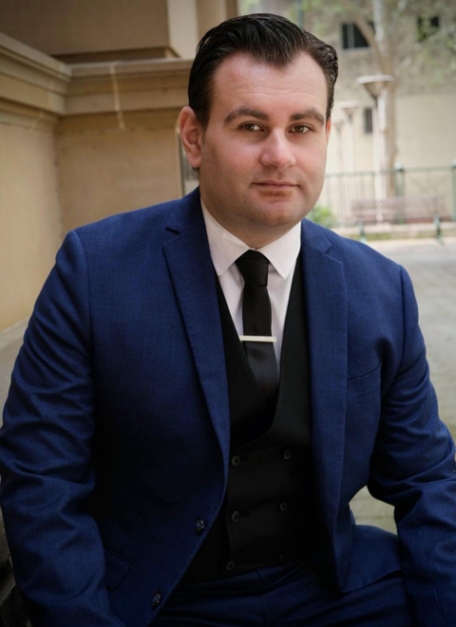 Joseph Harb is the Principal of prestigious criminal law firm – Sydney City Crime – www.sydneycitycrime.com.au. Mr Harb has a solid reputation across the city for his skill and determination in high profile criminal cases.  He is particularly known for the results he has achieved in drug supply and importation matters.
Mr. Harb has navigated a number of highly complex cases involving large quantities of drugs and secured acquittals before judges, juries and local court magistrates alike. Hundreds of his cases in the local court have resulted in no convictions being recorded. Mr Harb's eye for detail and his professional reputation with the courts and prosecutors has allowed him to get the best results possible for his clients
He brings a weight of experience to each case and gives nuanced advice to clients needing the best outcome for their matter, whether it be through a trial or negotiated charges for sentence. Mr Harb has particular experience and skill in negotiating facts and charges with police and prosecutors.  Sydney City Crime is renowned for the effort they put into pre-trial negotiations and the writing of formal representations to prosecutors for charges to be withdrawn.  It is a distinguishing part of their practice and one of the key reasons many clients are drawn to Sydney City Crime.
Joseph regularly appears before the Local, District, and Supreme Courts of New South Wales on behalf of clients charged with various offences including Murder, Sexual Assault, Fraud.  He also has extensive experience in matters involving the NSW Crime Commission in Proceeds of Crime proceedings.
The team at Sydney City Crime also draws upon the skills of defence lawyer Mark Davis who has a particular focus on Commonwealth offences and cases with a political or civil liberties focus.
If you have recently been charged with a criminal or drug-related offence, reach out to the team at Sydney City Crime for a free consultation to discuss your matter.
#5 Elie Srour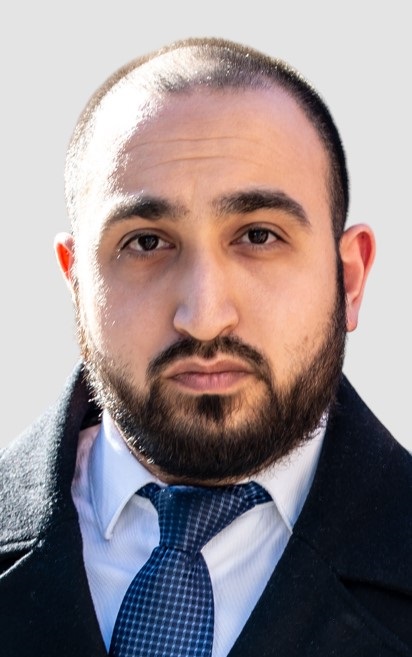 Elie Srour is a leading practitioner and advocate in the area of criminal law. He is the principal lawyer of Criminal Law Group – www.criminallawgroup.com.au, one of the top Criminal Law firms in Sydney.
For more than a decade, Elie has successfully defended thousands of clients with criminal matters in various locations across NSW. Elie practices exclusively as a criminal defence lawyer. This means his wealth of experience in the area of criminal law gives his clients the leading edge to defend their charges. He is widely respected for his advocacy skills and his ability to persuade the judiciary in his client's favour, even in the most difficult cases.
Elie prides himself on his ability to negotiate charges with the prosecution and advocate on his client's behalf in Court. He ensures that all clients receive his undivided commitment and personal attention to their legal matter. Irrespective of the seriousness of his client's case, Elie goes above and beyond to ensure his client's position is communicated correctly and their voice heard to ensure they are given a fair go.
Elie is a fierce advocate who will give you honest and realistic advice. You can rest assured that Elie will give you his undivided personal attention and commitment to your case, negotiate successful outcomes, and provide professional representation for all criminal and traffic charges at any court in NSW. Elie is available to assist with your matter 24 hours a day, 7 days a week on 1300 274 652 (1300 CRIM LAW).
#6 Franco Pomare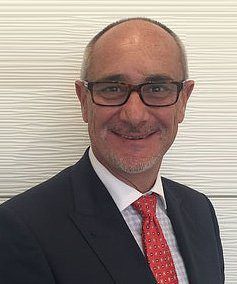 Franco Pomare is the Principal and Co-Fonder of the Norton Law Group – www.thenortonlawgroup.com.au. He is highly experienced and knowledgeable in areas of Family law, as demonstrated in his accreditation as a Law Society Accredited Family Law specialist.
As a well regarded family lawyer in Sydney, he specialises in all areas that involve the family law system, such as de factor and marriage law. He has decades of experience in representing clients on issues involving relationship breakdowns, property splits, custody law and child support legislation.
His clients have come from a range of high profile and well known business clients. He has appeared regularly in the Family Court of Australia and the Federal Circuit Court at Sydney and Parramatta.
As a local Sydney lawyer, he is well adverse in processes involving the Supreme Court of NSW and District Courts of NSW.
His experience has seen him represent clients in overseas Family Law proceedings including the United Kingdom, Hong Kong, US, Italy and New Zealand.
His work sees him regularly travel interstate to represent clients in various family law cases.
Besides family law, Franco Pomare also is experienced in litigation law, such as cases involving estates and will disputes.
As Principal at The Norton Law Group, Mr Pomare overseas the team and ensures that all cases are represented in the most professional and experienced manner for all clients.
He applies his deep understanding knowledge of family law in an analytical and practical manner to achieve the best negotiated outcomes and provides a high-level service for clients when representing them inside and outside the courtroom.
Franco Pomare is specialised in the areas of family law that can appear quite complex and sensitive. When it comes to representing clients in matters of children, he ensures that his approach makes his clients feel in control. He does this by keeping them up to date on the progress of a case throughout the process.
He understands that a part of being a professional lawyer is to be empathetic to a client's situation. Not all cases are the same, and Mr Pomare uses his experience to gather a deep understand of each individual case and its needs.
Relationship law can be a sensitive area to deal with for clients. From financial matters, including property, trusts, children, child support, superannuation, pre-nuptial agreements and divorce, Mr Pomare understands the advanced skill set that is needed in these areas of law.
Franco Pomare combines his high-level understand of the law with a realistic approach that ensures his clients are getting the best outcome, every time. As a skilled negotiator, he knows which avenues are the best to go down in order to be the best advocate for his clients.
Where possible, Mr Pomare looks to help his clients resolve the matter at hand, particularly in matters of family law, without needing to go through the adversarial court process. His focus is on getting his client's the best result without complicating a sometimes already complicated separation or child custody issue.
With all cases being dealt with in a cost effective and time efficient manner, Franco Pomare provides succinct and clear advice so his clients can easily understand where they stand, what happens next and their rights.
Mr Pomare's clients value his assertive approach to his representation, as well as his caring and professional attitude to their concerns and the case at hand. He is committed to getting his clients a fair and just legal service, from the initial consultation to the end outcome.
#7 Jimmy Singh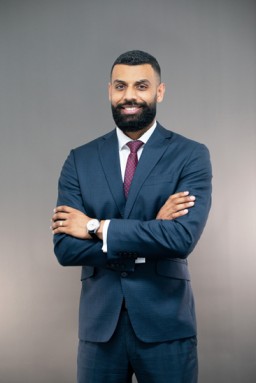 Jimmy Singh is a highly respected solicitor, who has cultivated a reputation for winning seemingly un-winnable cases.
As the principal lawyer at Criminal Defence Lawyers Australia – www.criminaldefencelawyers.com.au, Singh has provided his knowledge and expertise to a plethora of high-profile criminal matters.
He has appeared on Channel 7, 9 and talk-back radio platforms to discuss current issues and topics within the world of criminal defence law.
The team at Criminal Defence Lawyers Australia has over 20 years' worth of combined legal experience. During this time, the firm has secured a variety of exceptional results for a diverse range of clients.
Criminal Defence Lawyers Australia are an award-winning highly specialised criminal law firm, who provide fixed fees and one free consult with an experienced specialist criminal lawyer- focusing on results, peace of mind and transparency.
Indeed, Criminal Defence Lawyers Australia specialise in criminal and traffic-related legal matters, including the following areas:
Drug possession
Drink driving
Drug driving
Complex armed robbery
indecent assault and all forms of assault
Money laundering, proceeds of crime and murder
Drug importation and commercial supply
During the early stages of his career, Singh worked through a variety of complex defence hearings, sentencings and appeals in country courts. In fact, he worked across many country courts in NSW, including Dubbo, Gosford, Armidale, Young and Lismore. In fact, it was during this time that Singh realised that criminal justice is far more affordable for people charged with serious allegations when the charges are dropped early in the case. Consequently, Singh's primary motivation for all cases is to get the charges dropped as soon as feasibly possible.
As a member of the highly committed team at Criminal Defence Lawyers Australia, Singh has cultivated his skills in the court room and is adept at handling all cases within his specialities, regardless of the complexity of the matter. To be more specific, Singh famously secured a not guilty verdict for a murder trial in 2015. Through his hard work, determination and passion, Singh found effective, concrete evidence that proved his client's innocence beyond a reasonable doubt. Singh is well-trained in handling media engagements, like all members of the team who consistenly engage with the media to discuss topics like misogyny and hate crimes.
Singh also brings a practical element to his work, in the sense that he has a practical knowledge of how Australia's legal system operates. He has had cases dropped against his clients after only the first day, in which he has brought forth critical evidence to prove his client's innocence.
#8 Avinash Singh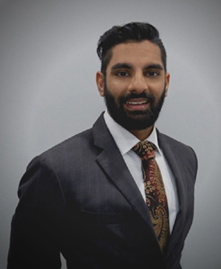 Principal practitioner at Astor Legal – https://astorlegal.com.au – Avinash Singh is one of Australia's most recognised criminal law specialists. He is one of a small group of top-level Australian lawyers who is recognised by the Law Society as an Accredited Specialist in Criminal Law.
Avinash Singh is a prominent figure in the Australian criminal law community and he is often approached by journalists and other for his expert opinions. His name has been attached to many high-profile cases that were featured in the media, acquitting his clients on serious charges like manslaughter and drug supply.
Over his storied career as a criminal lawyer, Avinash has produced many astounding results where his clients through their case was hopeless. One of his notable achievements was being the only lawyer in the greyhound racing 'live-baiting' scandal to get an acquittal for his client.
In every case he takes on, Avinash demonstrates his ability to gather and process large amounts of information before condensing it into an effective strategy for his clients. He has a high attention to detail and is one of the most high demand criminal lawyers in Australia.
Other leading criminal lawyers in Sydney
Elizabeth Ross

Elizabeth Ross is Senior Associate at Lawyers Plus with over 15 years experience in criminal law. As one of Sydney's leading criminal law specialists, she has a strong background in this complex, sensitive and changing area of law.
Elizabeth Ross is passionate about providing her clients with the strongest and most professional representation at all times. She has a reputation of always putting her client's needs first and getting the best outcome, with the least hassle and stress to her clients.
In addition, Ms Ross sits on a number of committees, and is a passionate ambassador on criminal justice issues impacting the community. With her extensive experience in defending clients in a range of accused offences, including drug offences, theft, murder and commercial crime, she has a high-level success rate that has given her the reputation for being one of the leading criminal lawyers in Sydney.
Elizabeth Ross has defended clients in the Children's Court, Magistrate Court, as well as all the way to the Supreme and High Courts. As a highly qualified solicitor in submissions, she has also worked on many appeal cases in the Court of Appeal. Due to her experience in a range of courts, she has a loyal client base and does her utmost to ensure she gets them the outcome they want and deserve.
For the past 10 years, Ms Ross has solely focused on defending clients in matters of criminal law. She has spent years in many leading law firms in the CBD. She has appeared in a range of case that also see her act on behalf of clients interstate.
She brings with her years of extensive legal experience before she was admitted to the bar. She has worked in a range of legal firms as a legal secretary, before completing her qualifications in mediation and Alternative Dispute Resolution.
As a skilled mediator and dispute resolution professional, this skill set has seen her grow into one of the best negotiators in the legal industry, making her an excellent advocate for clients in both the metropolitan and regional court jurisdictions across the country.
Elizabeth Ross has also volunteered at a number of legal centers across the country, and is a regular "go to" expert in the media on matters involving criminal law. She has written a number of advice driven articles on areas involving commercial law. She combines her love for the law and writing to give her clients the best chance of thriving in their individual situation.
She has a firm commitment to providing the best expert advice to a client before, during and after their involvement in the criminal justice system. To ensure she is providing her clients the best representation possible, she maintains a strong working relationship with key people within the justice system.
She prides herself on being a passionate, understanding and hard working professional. Her number one goal is to always get the best outcome for her client that's possible.
Joseph Nashed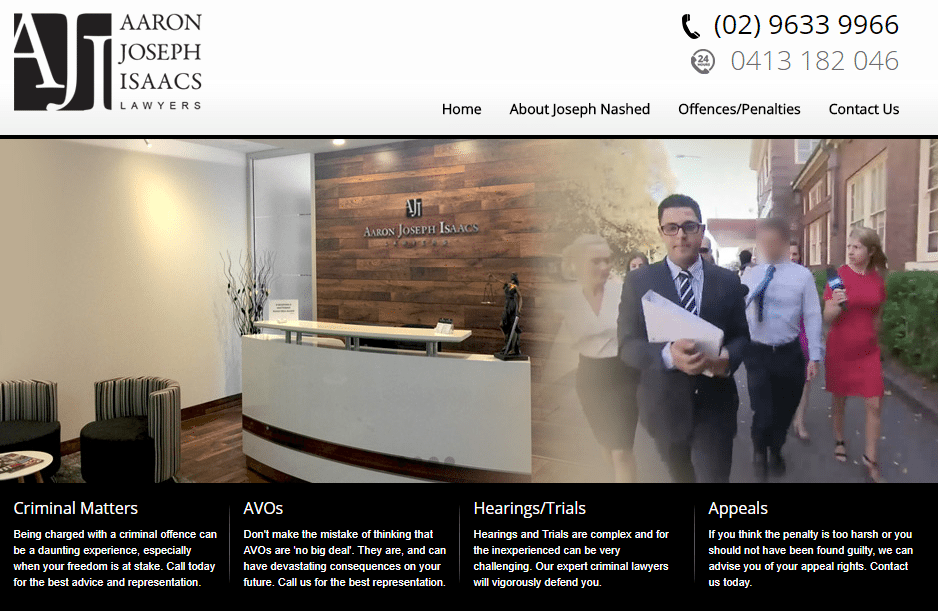 As Principal of Aaron Joseph Isaacs Lawyers – www.ajilaw.com.au, he has decades of experience in criminal law. Since the 1990's, his career has seen him professionally and successfully represent clients in all areas of criminal law. He is naturally gifted in persuasion. As well as this, he has immaculate attention to detail and preparation, which makes him one of the best practical lawyers when it comes to the courtroom.
His expertise is highly regarded by both colleagues and industry professionals, including magistrates and judges. Over the years, he has earned himself the reputation for being of Australia's leading criminal lawyers, and has been a leading lawyer on many high profile cases.
He believes in a just and fair outcome for his clients, and belief that everybody deserves a second chance. Through his hard work, dedication and understanding of each individual case that he represents, his success rate for clients has in some instances been unprecedented.
With his enthusiasm for criminal law, and his demonstrated expertise, skill set and knowledge of the legal system, Joseph Isaacs is considered to be one of the best lawyers in Sydney for all matters connected to criminal law. He has appeared in various courts including the County, Supreme and High Court of Australia.
He has a practical and "hands on" approach to his cases, which see him get the best result through listening, understanding and high-level experience.
He has a wealth of knowledge in areas including driving offenses, drug related maters and intervention orders. On a daily basis, he is actively representing clients inside the courtroom, and he takes on matters head on as they arise.
Even though he has been a part of many high profile cases over the years, Mr Isaacs's dedication comes from wanting to make a difference in people's lives. He can provide insight into even the most tactical of issues. As a result, Joseph often aims and has successfully achieved settlements that don't involve going through a trial at court. He wants his clients to know they can rely on his experience and training to always get the best outcome, and not compromise on what is right and fair.
Joseph Isaacs always provides practical advice to any case at hand and is upfront to clients regarding fees and costs. He wants his clients to make the most informed decision possible so they can feel empowered regarding their situation.
Where possible, a plan of action and way forward are always discussed as soon as possible. With a range of winning cases that span throughout his career, he understands the most common to the most complex cases within the criminal justice system.
Michael Blair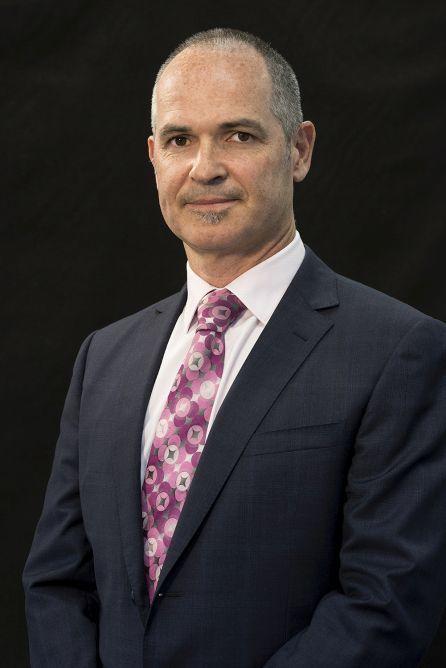 Michael Blair is a criminal defence lawyer from Blair Criminal Lawyers – www.blaircriminallawyers.com.au. He is an accredited Specialist in Criminal Law, and his experience has seen him represent clients in a number of cases in the areas of, but not limited to, carjacking, extortion, fraud, murder and corporate crime and people smuggling.
Over the last decade, he worked successfully in many criminal law jurisdictions. He has experience working in law from small application to local courts, all the way through to the High Court of Australia.
He has experience in working interstate, giving him an in depth knowledge of different criminal jurisdictions. His work has seen him represent clients in not only the CBD, but also regional NSW.
Michael Blair is known for being a practical and attention to detail professional. He has an in depth knowledge of the criminal law system and what it takes to build a logical and winning argument in the courtroom.
No matter how difficult the case at hand may seem, he prides himself on fighting hard to get the best outcome for his clients. It doesn't matter if the case is small or big, easy or complex, he applies the same fighting sprit and attention to detail to every case.
He expertise in criminal law have seen him regarded as an expert in interpretation of criminal law issues and he is known to give easy to understand explanations to clients and those who are not legally minded. He is a proactive criminal defence lawyer, and ensures he is defending the case throughout the entire process, not just in the courtroom.
He focuses on criminal law and ensures that his services provided are at the highest level in terms of law and process, as well as having the empathy for clients that's required in many cases involving criminal law.
His passion and dedication to his client, and to always fighting and never giving up, is what makes him a sought after legal professional in Sydney. He is not only qualified, but he has the mind set and drive to match in order to get clients a successful result.
He is passionate about criminal law and sits on a number of panels to act as an ambassador and advocate for criminal law. He is part of the Serious Criminal Law panel and the Children's Criminal Law panel, which are part of the Legal Aid Commission of NSW.
He is a highly qualified legal professional with a Diploma of Law (Legal Practitioners Admission Board), Bachelor of Business (UTS) and Masters of Commerce (UNSW).
Benjamin Goh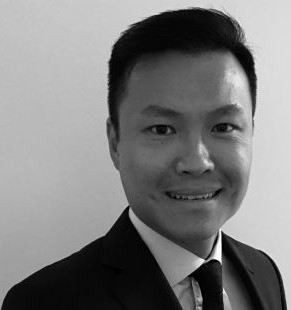 Benjamin Goh is a Sydney based criminal defence lawyer working as part of the legal partnership; Benjamin & Leonardo Criminal Defence Lawyers – www.thedefenders.com.au. Together, both Benjamin and Leonardo have a combined 25+ years of experience behind them. They serve not only in Sydney courts but regularly appear in District Court and Local Court throughout NSW and Australia more broadly.
Appearing daily in criminal hearings, Benjamin & Leonardo bring their client's a wealth of valuable experience to whatever legal matter is being faced. Their experience in a variety of criminal proceedings saw them recognised by the Legal Aid Commission of New South Wales as both lawyers were appointed to serve on the General Criminal Law Panel and the Serious Criminal Law Panel.
Benjamin and Leonardo both volunteer to lecture in a Traffic Offenders Intervention Program that has be organised as part of the Attorney General's Department in correlation with several Community Youth Clubs run by police in New South Wales. Both Benjamin and Leonardo have an excellent understanding of traffic related matters and commonly defend clients in cases of drink driving and other similar offences.
The firm's commitment to the NSW community was acknowledged by the Law and Justice Foundation of NSW in 2009 when the firm was a finalist in that year's Justice Awards.
Benjamin is an experienced criminal lawyer through and through.  His upfront expertise speaks for itself as he gives each client realistic, honest and no-nonsense legal advice.
Many past clients have expressed their gratefulness to Benjamin and Leonardo for the firm's professional handling of their case. During what is a very stressful and confusing time, Benjamin can be a friendly advocate for your rights and always seeks to help you get the best outcome.
Benjamin empathises with his clients and is able to provide them with professional insight on their case and what the best path forward is. He works to make sure each client feels confident and has a realistic outlook on the situation they are facing.
Just taking a cursory look at the firm's website and you'll find a huge range of legal resources on the many criminal offences they help clients with. This really shows the firm's commitment to educating people on their rights and what the prosecution needs to prove to convict them of a crime.
Benjamin always tries to evaluate a situation objectively and gives people a unbiased opinion on what they're next steps should be. He uses his strong knowledge of precedent and his own court experience to give clients a robust picture of their legal situation.
Prospective clients can visit the firm's website and get an obligation-free evaluation of their case at no cost to them.