Ad campaigns are an important strategy for any kind of business that wants to increase brand awareness and profits. If you are thinking of using an ad campaign to help boost your business, then you should be aware that nothing is more essential than choosing the right keywords.
The connection between search queries and keywords is the foundation of how Google AdWords works, which is why it is important for you to understand how this strategy could benefit your long-term business goals. Ultimately, the keywords you choose should always reflect search queries of users, which could eventually re-direct people to the landing pages of your website when they search for something you're offering.
Why Is Keyword Research Important?
For your online ad campaign website and other businesses, it is important to do keyword research first to build your website. If you write first to build your website and then do your keyword research, you will end up missing out on some important optimisation tactics – especially when it comes to creating relevance between your website and your search engine ad. Consider the following:
Keyword research should be undertaken first before writing your website pages or producing an ad campaign as it incorporates words and phrases that makes it possible for people to find your site via search engines like Google, Yahoo and Bing.
Shorter keywords and long-tail keywords (phrases) can drive traffic naturally through effective search engine optimisation (SEO).
Keywords used for pay-per-click (PPC) marketing campaigns on Google Adwords and other search engines are an effective way to begin driving traffic to your website as organic SEO can take considerable amount of time to gain traction.
You need to know what individuals are looking for in the products and services that you offer with a specific end goal – to make it simple for them to find you via ad campaigns or organic SEO tactics developed by SEO agencies. If you complicate matters, they will end up going to your competition, and you will lose out on potential leads and customers – which could set your business back in the long run.
Developing The Right Keywords For Your Business Ad Campaign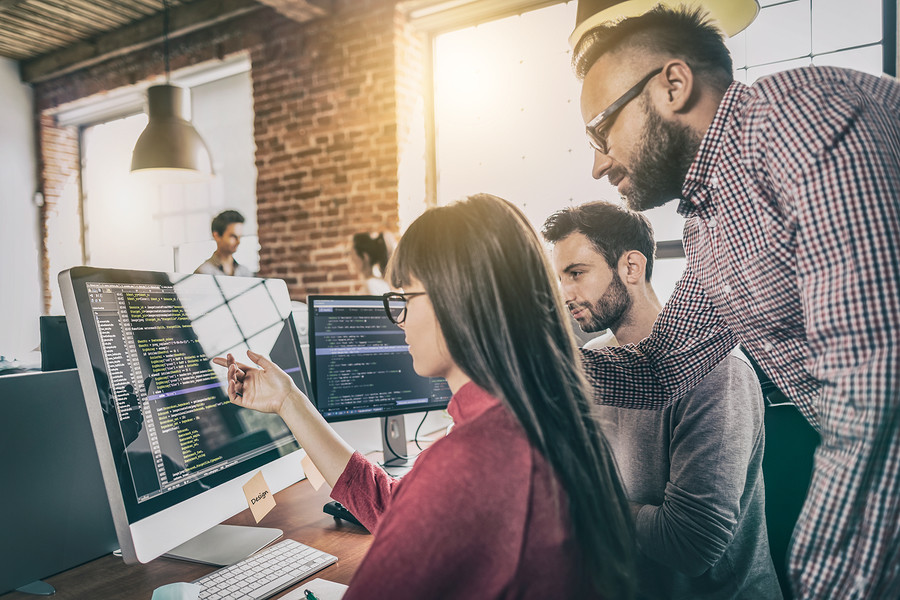 Executing keyword SEO will enable your site to rank over your rivals when you develop an online ad campaign to drive traffic to your website. This is the reason building up a list of keywords is one of the first and most essential steps in any ad campaign activity. Since keywords serve as the foundation for all your campaigns, it is well worth the time and investment to guarantee that they remain relevant to your audience. Consider the following:
Finding the right keywords can be a delicate process involving trial and error, which is why it's important to use keyword research tools available online. The tools enable you to find the best keywords for your ad campaign – a fast and efficient way to identify what works for you.
Keyword research should be a continuous and evolving part of your online ad campaign tactics.
Old keywords need to be reviewed regularly and competitive words can be replaced or enhanced with longer phrased keywords that can bring more qualitative visitors to your website from your online ad campaign – particularly those people looking for your services.
Marketers should consider the intent of a particular search query before creating an ad or ad group targeting it.
Landing page content should be formed in connection with the keyword to meet with the intent of the search query being targeted.
When you try to identify the right keywords for your particular business, it's important for you to put yourself in your customer's shoes so that you are better equipped to understand their specific needs. What questions do they have? How can you solve the problem? What are their pain points? Who are you trying to reach and under what circumstances? Answering these questions will help you identify the right keywords for your particular ad campaign.
Devising A Strategic Ad Campaign Keyword List
The cornerstone of any good online ad campaign is proper keyword research, which then links back to particular landing pages on your website. Start by scanning every page and pick relevant keywords that you could link to – based on the products and services you offer. Of course, this is assuming you've already optimised your copy for relevant keywords. Keywords can be broken up into the following:
Brand keywords – keywords related to your particular brand name.
Generic keywords – keywords directly related to your products and services.
Related keywords – keywords not directly related to your products and services, but what can be useful to your business.
Competitor keywords – keywords related to brand names of competitors offering similar services and products to you.
When devising the right keyword list, make sure you add variations because while search engines can make connections between terms that are related, this may not always be the case. Consider the following variations if you're looking to optimise your ad for 'men's shirts':
Men's long-sleeve shirts
Men's short-sleeve shirts
Men's t-shirts
Men's tees
Men's long-sleeve tees
Men's long-sleeve t-shirts
This helps you optimise your overall ad campaign for multiple variations, while you could be more specific within your ad group if you desire – or you could include the variations in your ad group to cover all your bases.
How Important Is Search Volume?
When using the Google Keyword planner, the most vital metric is search volume. Search volume is a good place to begin for two reasons:
It reveals to you how prominent a keyword is when people are searching for products and services related to your business.
It highlights how frequently the keyword was sought in past few months.
This information is critical when you are setting up keywords for your ad campaign. You will need to keep in mind that frequently used keywords are more competitive in nature, and in turn will also end up being more expensive.
By undertaking a quick search for certain keywords, you will be able to determine how many results are available online in relation to that particular phrase. You will also be able to find additional keyword phrases when you look for related keywords – these are also worth focussing on. Connect these keywords to the Google keyword planner and click "Get search volume". You will get the following:
A month-to-month scan volume for those particular phrases.
Search driven traffic related to the keyword or keyword phrase you have chosen.
Conversations related to the keywords you're looking for.
Once you have found the best keywords, you need to put them to work. The best way to incorporate significant keywords is to highlight them in high-attention areas of your ad – especially in headlines and in the top part of any ad.
Avoiding Keyword Stuffing To Streamline Web Clicks
Effectively streamlined ads have a clear call to action and are relevant to a particular keyword or keyword phrase. If you end up putting too many keywords into a single ad group, you may end up confusing your users, which could result in higher bounce rates than otherwise. Consider the following best practices:
Identify keywords most relevant to your products and services.
Optimise the ad group for a particular keyword or keyword phrase.
Link the keyword to a particular page on your website with a clear call to action statement.
Use less competitive keywords to drive higher search volume particularly when you start out to avoid blowing up your budget quickly.
You can even create keyword groups for better organisation. So if your overall campaign optimises for a few keywords, you can break down each ad group into a single keyword for the best results. Let's use an example here. If you run a clothing store, your overall ad campaign can start with women's clothing – optimised for keywords like women's maxi dresses, women's jewellery and women's formal dresses. You can then break down the ad groups to optimise for each of these keywords individually to create maximum traction for your website.
The most resourceful marketers use keyword research to determine what they should write about and how to use them as organically as possible in their content. Efficient keyword research has become a critical skill for digital marketers today. Not only do they need to conduct keyword research from a website SEO perspective, but they also need to undertake it for any online ad campaign they choose to run.
Brands should ideally concentrate on maximising their return on investment when undertaking any kind of ad campaign. Any PPC effort should first understand the commercial intent, so that a strategy can be delivered to meet demand and convert prospects into consumers. Regardless of what strategies you use for any online ad campaign, keyword research is essential if you want to employ any kind of direction to deliver the results you're looking for.