Printers have become one part of computer technology that has made it easy for human beings to carry out their work with ease, precision and unmatched pace.  It is the most useful accessory with a computer. This is one device that lets you create texts, graphics and images on paper. It makes your work easier and more efficient.
Nowadays the use of computer printers is increasing almost every day because they are suitable in today's busy lifestyle.  They play an important role in developing our business. It is one of the most important hardware that is used by large and small organizations. The various types of computer printers available in the market have their own utility for organizations and individuals.
What are the best printers available in Australia?
There are different types of printers available in the market which might vary in terms of speed, and quality. The best one for you depends on your needs. Along with that your brand preference is also important as a large number of international players like HP, Brother, Kyocera, Toshiba, Canon, Epson and Fuji xerox 7800 are there to choose from.
There are the 5 main different types that are easily available in the Australian market:
Inkjet 
Laser 
Dot Matrix 
Thermal 
Plotter 
Inkjet
Inkjet is most common type of printer that is easily available in the market. It is cheaper in comparison to other printers but the maintenance expenditure is too high because you need to replace the cartridge repeatedly. The demand of inkjet printers is very high because almost every home user and small businessmen use an inkjet printer for their work. It is a computer peripheral that produces high qualities prints by spraying ink onto paper. Some inkjet printers produce full color hard copies at 600 dpi and some make copies with a resolution of at least 300 dots per inch.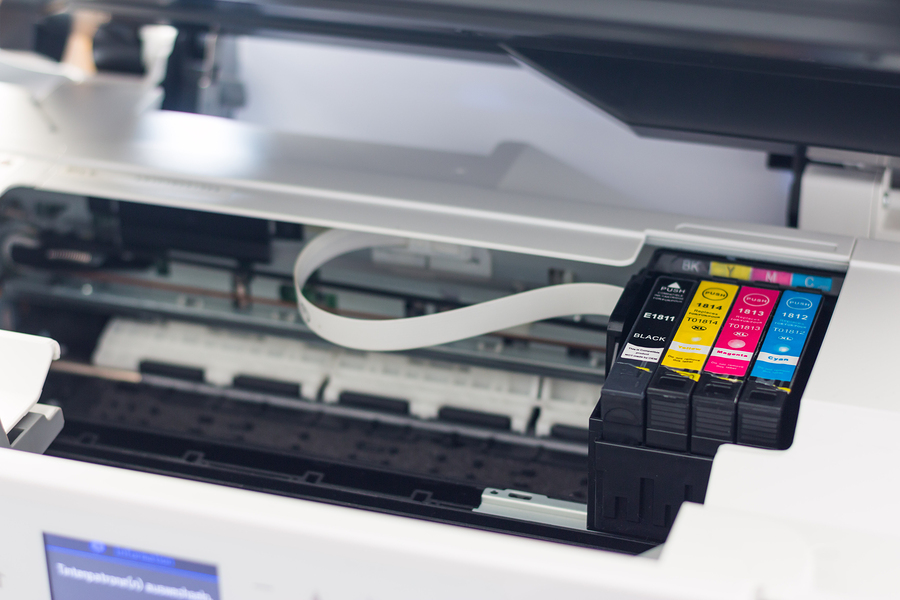 Advantages of inkjet printer
It makes extremely high quality photos and graphics
It is able to produce bright and stunning colours with extraordinary shade
Low initial cost
Available in different sizes
Low noise
Compact size
High printing speed
Easy to use
Laser printer
Laser printer is one of the most important types of computer printer that produces high quality text and graphics by passing a laser beam on plain paper. It uses a toner cartridge and heated fuser. If you want to get high quality text and graphic print results then laser printer is always the best option for you. One of the most important things about the laser printer is that it prints several thousand sheets while using a single cartridge. Toner cartridge is quite expensive. It can work perfectly without any smears. This type of printer is suitable for businesses because it can be print fast. It is available in different size, features, and designs. You can get it in Officeworks.
Advantages of laser printer
High qualities printouts
High speed
Less maintenances
It offers waterproof printing
Capable to produce color prints
Does not produce disturbing sounds
Very high resolution
No smear
Dot matrix printer
A Dot Matrix is similar to a type writer. It is a group of small pins and each pin makes a dot and combination of dots form characters and illustrations. If you want to create carbon copies of a particular printout and also want well organized print results then a dot matrix is the best option for you. The price of a dot matrix printer is not high and it is easily available in the market. They are quite noisy. Dot matrix printer is suitable for office and industrial places because it is able to tolerate the industrial dirt and hot conditions.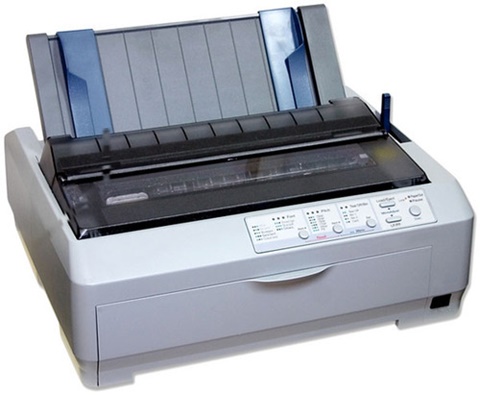 Advantages of Dot matrix 
Lowest Printing cost
Cheap and easily available in the market
The low maintenance cost in comparison to others
Can prints carbon copies
Cheap to operate
Thermal printer
A thermal printer produces the image on paper by using heat. They print faster, more quietly and give high quality printouts. Thermals are used by airlines, banking, retail and health care industries. Thermal printing is largely dependent on thermal papers for producing images. Thermal printing is very economical because it does not use ink and toner. This type of printer is very suitable for many types of businesses. Using this printer an organization can save a lot of money and increase their work productivity because by using a thermal printer employees can do their work without stopping because this type of printer does not used ribbon, ink and toner cartridge and there is no need to replace cartridge. Thermal printers comes in different size and shapes and you can buy according to your requirements.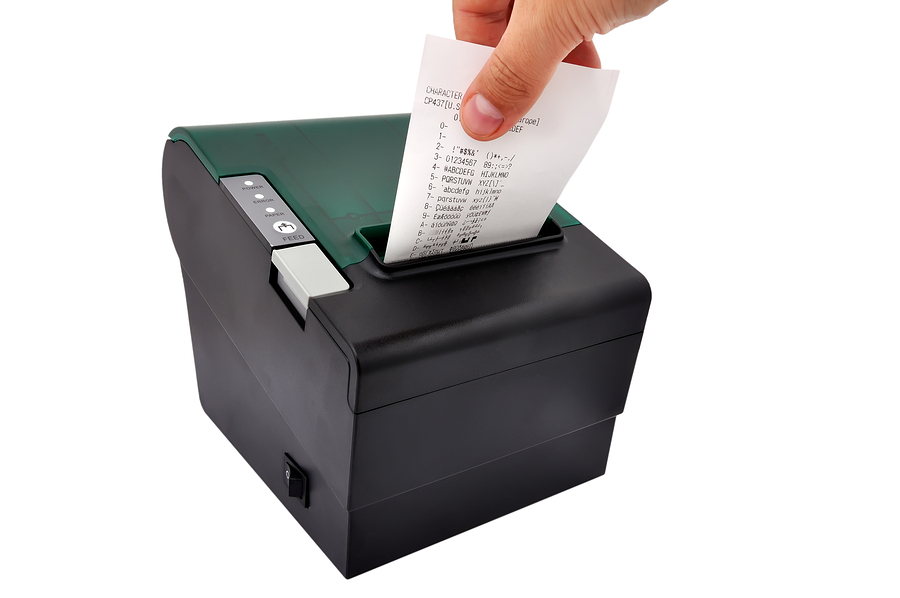 Advantages of thermal printer
Price is very accessible
High reliability
Top quality graphics and logos
High speed
Lower maintenance cost
Easy to use
More durable in comparison to others
Plotter printer
In the past few years plotters have been generally used in applications like computer aided design. It is a computer printing device with high precision. It is used for vector graphics and the best way to create large drawings efficiently. Plotter is very different from traditional printers. It uses pens to create images and is also able to print large sheets.  It is the best option to make banners, architectural designs and technical designs. With the use of a plotter you can easily draw on plastic, cardboard, sheet of steel and aluminum. This speed is usually quite high. Works quickly and provides high quality prints results. One of the best things about a plotter is that it can easily and continuously draw a lot of lines point to point at the same time.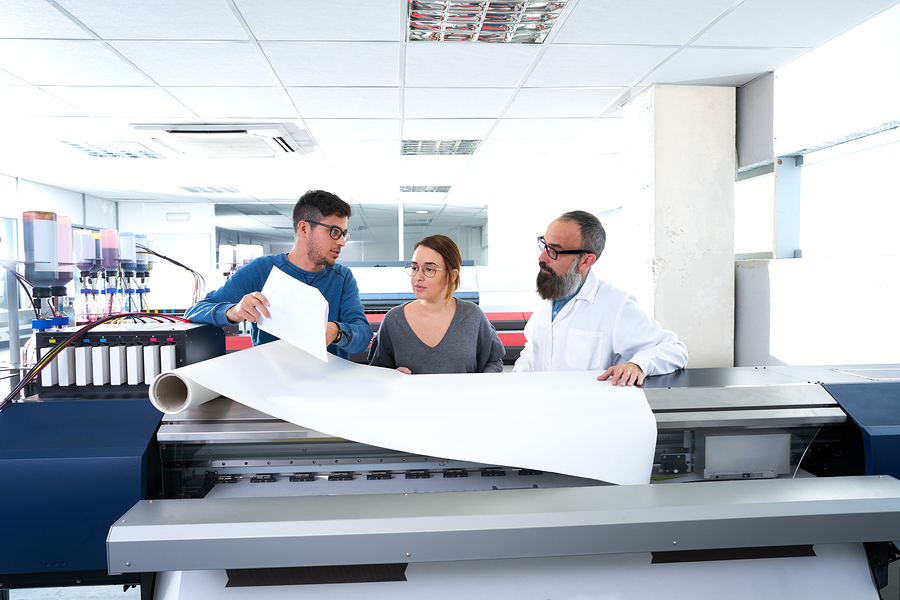 Advantages of plotter printer
High resolution
Great speed
Excellent print quality
Available in different size and designs
In modern times computer printer has become a necessity for every businessman since with the use of it they can do their work more easily and perfectly. They have many advantages – as they save your time, money and make your work more efficient and helpful to grow your business. Different types of computer printers are available in the market. They are different in their size, brand, quality, speed and features. Choosing a specific computer printer for your office is more confusing. Thus it is important to carry out a need analysis and choose a printer accordingly.
DISCLAIMER: a guest post submitted by the author.