Home
Authors
Posts by Sam Klagsbrun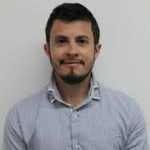 Inkmasters.net.au
Having a passion for technology and an interest in the printing industry, I have turned my passion into my profession. Giving advice and disseminating my knowledge and experience is what I do when I am not working with printers. Chilling on the beach is something I do on weekends.
Scooter Braun is attempting to make amends with Taylor Swift to put their bad blood behind following their highly publicized feud over the ownership...
John Travolta has an endearing message for his Grease co-star, Olivia Newton-John, as she fights cancer for the third time. The Australian actress is making...