Home
Authors
Posts by Sam Klagsbrun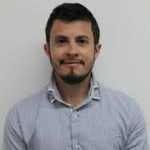 Inkmasters.net.au
Having a passion for technology and an interest in the printing industry, I have turned my passion into my profession. Giving advice and disseminating my knowledge and experience is what I do when I am not working with printers. Chilling on the beach is something I do on weekends.
Jim Carrey and Ginger Gonzaga have reportedly split up after months of dating. An insider told PEOPLE that the stars from Showtime's comedy drama series...
The countdown has begun. The clock is ticking for some of TV's most beloved shows that has been a staple in Netflix's roster. These...