Home
Authors
Posts by Sam Klagsbrun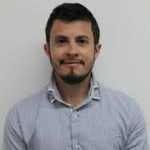 Inkmasters.net.au
Having a passion for technology and an interest in the printing industry, I have turned my passion into my profession. Giving advice and disseminating my knowledge and experience is what I do when I am not working with printers. Chilling on the beach is something I do on weekends.
Game of Thrones actress Lena Headey confesses she isn't happy about the way her character, Cersei Lannister, died in the series. The British actress who...
Jessie Jay spills details on her relationship with boyfriend, Channing Tatum and reveals meeting his daughter. The 31-year-old singer opened up about her actor boyfriend...