Home
Authors
Posts by Sam Klagsbrun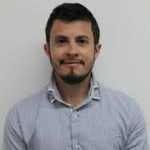 Inkmasters.net.au
Having a passion for technology and an interest in the printing industry, I have turned my passion into my profession. Giving advice and disseminating my knowledge and experience is what I do when I am not working with printers. Chilling on the beach is something I do on weekends.
Jessie J and Channing Tatum are officially dating again! After almost two months of spending time apart, the couple has decided to work things out...
Times have indeed changed. Gone are the days when exes stay exes who occasionally bump into each other in awkward situations. While this may...