Australia has always been one of the top destinations for family trips as it offers a variety of fun activities and places that everyone can enjoy. From beaches to red rocks, charming towns, and bustling cities, this country has it all. Whether you're the adventurous or quiet type of traveller, young or old, here are some of the best spots that you can visit in the land down under that will be a hit for the whole family.
Destination 1: Gold Coast
The Gold Coast is the first on this list because of its many theme parks to choose from and nothing says family fun more than theme parks with all its interesting attractions inside. There are five major ones in Gold Coast including White Water World, Sea World, Movie World, Dream World and Wet'n'Wild. Apart from theme parks, the Gold Coast is also home to lovely beaches that offer surfing lessons, and other activities like jet-skiing, kayaking, and even whale watching. Don't forget to also visit the popular Australian Zoo that is just a 2-hour drive away, which will surely be a hit for the kids.
Destination 2: Canberra
Canberra is Australia's capital and while it's the political centre for the country, it is a beautiful and family-friendly place to visit It has numerous picnic spots and plenty of space in its parks for the kids to run around. Parking is also quite easy to come by in Canberra, making it a breeze for parents with kids in tow to stop by places without having to worry about how far the parking space is from their destination. Canberra also has the National Museum of Australia that you can visit which will not only be fascinating for adults but also educational for children. Some of the other places you can find in Canberra that the younger kids will enjoy are the National Arboretum Playground and Questacon, also known as the National Science and Technology Centre that features a lot of stimulating and exciting exhibits.
Destination 3: Brisbane
Brisbane is probably one of the most kid-friendly places in Australia. It has a ferry that goes around Central Brisbane that the whole family can enjoy. Plenty of parks and outdoor spaces where you can enjoy BBQs are available in the riverside of South Bank Parklands. There is also the iconic Wheel of Brisbane, which is great for sight-seeing especially if it's your first time to visit. Brisbane is also home to the man-made Streets Beach with shallow waters for the children. The New Farm Park also has the famous treehouse playground where kids' imaginations can run wild. Museums and galleries can also be found in Brisbane including the Queensland Art Gallery, the Gallery of Modern Art, and the Queensland Museum & Science Centre.
Destination 4: Sydney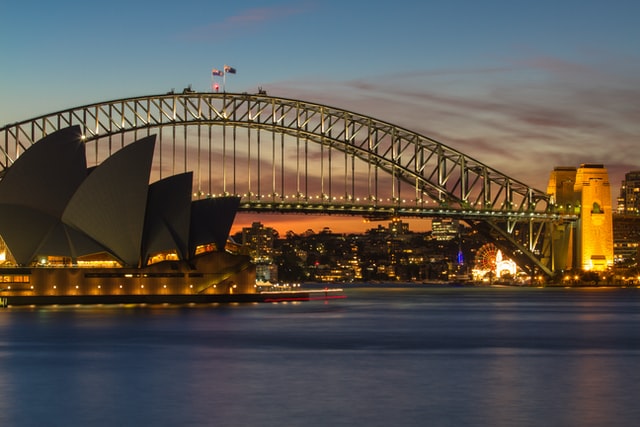 This list wouldn't be complete without Sydney. It's one of Australia's most popular holiday destinations and boasts plenty of places to visit whether you're solo travelling or with a family. Ride the rollercoasters of Luna Park or see the animals at the Taronga Zoo. Sydney also has the famous Sydney Observatory, Sydney Tower, and the Chinese Garden of Friendship. For more scenic and quiet activities, the whole family can take a ferry trip to Manly and visit the famous Bondi Beach. If younger kids are with you, they can enjoy splashing around at the Darling Quarter Playground or you can take them for a picnic at the Royal Botanic Garden. The Powerhouse Museum and the Convict Trail on Cockatoo Island are also within the vicinity of Sydney and will be good places to visit for everyone in the brood.
Destination 5: Melbourne
Deemed as Australia's culture capital, Melbourne has a lot to offer and is ranked one of the most liveable cities in the world. Not only is it filled with endless shops, cafes, restaurants, and other entertainment spots, it also has a lot of festivals and events. If you're looking to create new memories with your families, then there's a lot to choose from when you visit Melbourne. The city has theatres, the National Gallery of Victoria, and even the Melbourne Museum. St. Kilda Beach is also a top destination as penguins can be seen on its shores. Ian Potter's Children's Garden is also in this city where many kids love spending time.
Where to stay
With all these great destinations to choose from right in Australia and all the attractions to visit, the next one on the priority list is finding a place to stay for the family. Naturally, hotel rooms are more cramped and renting out Airbnbs just make more sense especially with the whole family together. Airbnbs offer more room and more privacy, not to mention more bang for your buck when it comes to short stays with a larger group of people.
Choosing the right Airbnb
So how do you pick a family-friendly Airbnb? While there is already a filter in Airbnb searches that users can tick to look for family-friendly spaces, this does not necessarily mean baby friendly as well. If you have infants or toddlers with you, looking at the available amenities (if there are cribs or high chairs available) would be your first step. The next is looking at the reviews of other guests that have stayed with and see how they rated the property. If you can't find any of these, then your best bet would be to contact the host themselves and ask if any of your requirements are available.
 Family travel has increased at the end of 2020 and it can be attributed to the desire to travel but since some restrictions are still in place, most travel with their own families within the country since they are also the ones most people are already with during these special circumstances. The rise of domestic family travel is steadily growing and we don't see this trend ending anytime soon but anticipating the increase in demand for the months to come.