Australia's third largest city, Brisbane is a hotspot for many travellers as it is the connecting point to the Gold Coast and the Sunshine Coast. Like the rest of Australia, the city isn't renowned for being cheap which can be a bummer for backpackers that are trying to get around on a budget. Hostels are a great way to see a new country without breaking your budget but with so many on the market how can you be sure that the one you have chosen is right for you?
To help narrow down your selection criteria we have gathered up the 5 hostels in Brisbane.
List of hostels found in Brisbane:
Breeze Lodge
Breeze Lodge has made a name for itself by being one of the best hostels in Brisbane. The owners truly know what it means to be a traveller and have equipped the space with everything that a modern traveller needs. What really sets them apart from other options in the area are the facilities that they provide. To begin with when you decide to stay here you get free Wi-Fi, free breakfast and are a 10 minute walk from the free ferry. Free is a budget traveller's favourite word so with all the freebies that they offer you can be sure that you will be saving yourself some serious cash.
Breeze Lodge also has one of the most amazing kitchens that you will find in a modern hostel. To begin with the size of it means that several people can be cooking at the same time without causing a fight. Additionally all of their cooking utensils actually work and aren't stained to the max from years of abuse.
If you are looking for a place that is clean, tidy and has an area where you can go to chill out then we highly recommend making Breeze Lodge one of your top preferences.
Bowen Terrace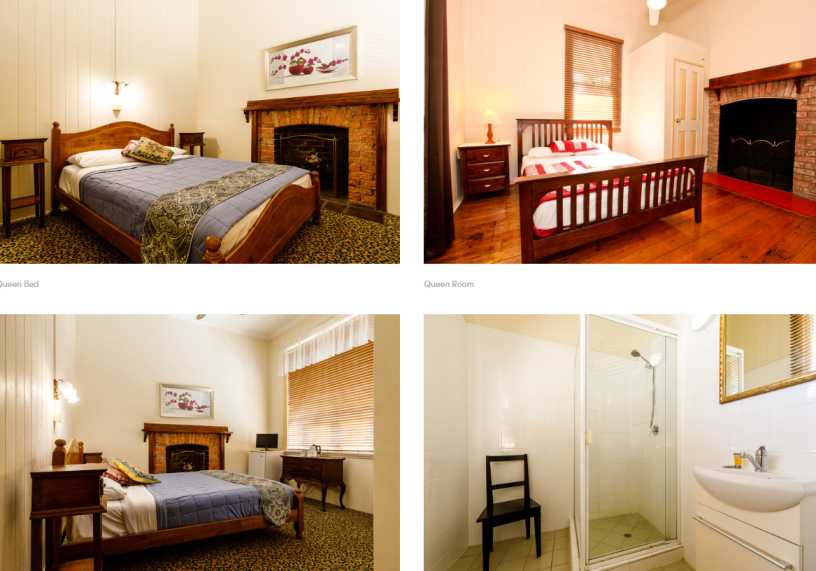 Another great option for hostels in Brisbane would be to go with Bowen Terrace. This accommodation is great for solo travellers that are in the mood to mingle with other like-minded people. There is a swimming pool along with a garden area that is a great place to catch up with people or even make a meal out of it by showing off your barbeque skills. They also have a kitchen on hand which is a great option for those who are trying to save money on food by meal prepping days in advance.
If you aren't travelling solo or you're in the mood for a bit more privacy they also offer private rooms with private or shared bathrooms. The friendly team that Bowen Terrace has working there are really welcoming and eager to help new guests. They go out of their way to make sure that you stay is a pleasant one even to the point of storing your luggage if you choose to go on a tour with them.
Friendly service, affordable living and the opportunity to meet new people are all the factors that you want from a hostel and Bowen Terrace delivers on all avenues.
Ellie's Guest House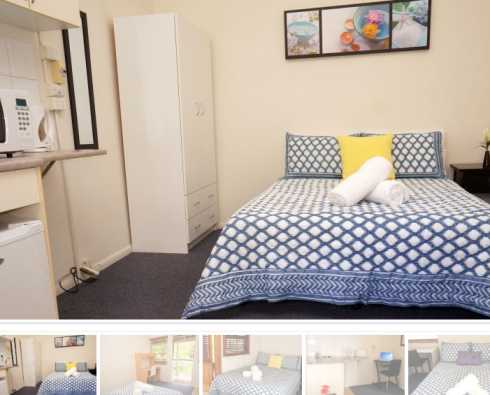 If you are travelling the great down under with your partner then Ellie's Guest House is the perfect option for your needs. To start off with, Ellie's Guest House is 2 minutes from the Brisbane powerhouse and 4 minutes from the ferry. If you are flying into Brisbane it is also only 20 minutes away from the airport.
Ellie's Guest House offers very spacious private rooms which make it the perfect option if you are travelling with your partner. If you are looking for a party place this venue most likely isn't the right choice for you as it is calm and quiet. If you are in the mood for a laid back experience with the opportunity to chat with other travelling couples on the other hand, it will be perfect for you. The common areas which include a patio area and a balcony terrace are the perfect locations to chat up a storm with other people staying at the accommodation.
This accommodation choice also comes with a tonne of facilities which are perfect for the travelling couple. When you book at Ellie's you can take advantage of their kitchen and cooking area, laundry services and their free Wi-Fi!
Bunk Brisbane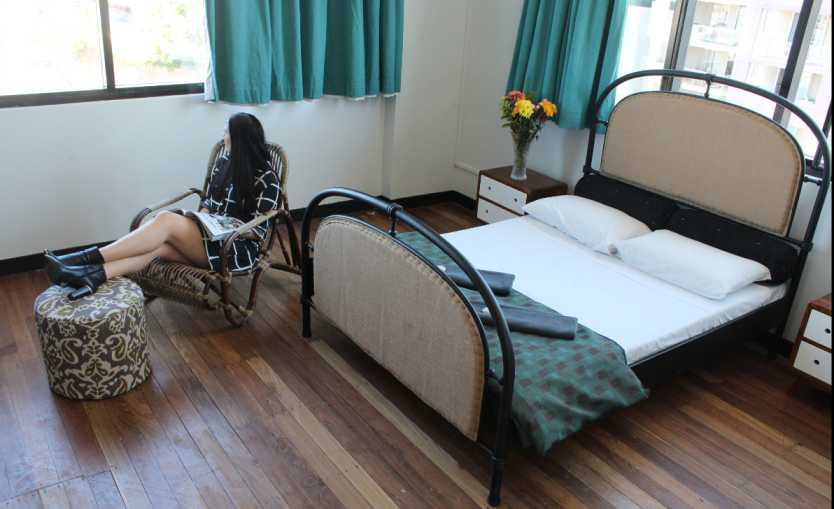 If you are looking for a party hostel in Brisbane then you definitely need to check out Bunk Brisbane. Not only is Bunk Brisbane one of the best party hostels in the city, it also offers one of the coolest and unique experiences out there. Guests here are treated to a modern and bright building that comes with its own outdoor swimming pool and private bar for the residents. With all the party options available to you, you'll be able to party all night long without even leaving the venue of your accommodation!
If you do want to party but also want to be able to get a decent night's sleep then Bunk has you covered. The rooms they have to offer will let you zonk out for as long as you need after a hard night.
Travellers that require Wi-Fi usage should also note that you only get 30 minutes of free usage a day otherwise it will cost you $2 a day. While Wi-Fi isn't free you are treated to a free shuttle bus to the venue as well as a free breakfast every morning.
Summer House Backpackers

For the digital nomad travellers that require a good internet connection look no further than Brisbane's Summer House Backpackers. This great place in the land down under offers unlimited Wi-Fi access that is also super fast (by Australian standards that is), making it the perfect for travellers who are working while they are travelling.
Summer House Backpackers also have a rooftop terrace area that is a perfect spot to smash out some work before you go and hang out with your hostel mates. The hostel also offers many events that are sure to keep your evenings interesting which includes movie nights or even free Italian dinners!
If you are the type of traveller that is super budget concerned (ie working and meal prepping to save money) then this place is perfect for you. Summer House Backpackers also offer free breakfast and kitchen areas so that you can cook as much pasta as you like. With all the features and bonus facilities that they have to offer Summer House Backpackers is one of the top hostels in Brisbane especially for those who are a bit more tech savvy and reliant.