Situated on the southeastern coast of Queensland, Australia, Gold Coast is a world-renowned destination that blends stunning natural beauty with a vibrant cityscape. Known for its golden sandy beaches, thrilling theme parks, and lively atmosphere, Gold Coast has become a favorite location for tourists and locals alike.
In this article, we will explore the various aspects that make Gold Coast a unique and captivating city.
Beaches and natural beauty
One cannot talk about Gold Coast without mentioning its breathtaking beaches. Stretching over 57 kilometers (35 miles) of coastline, the region boasts some of the world's most iconic and pristine beaches. Surfers Paradise Beach, with its towering skyline as a backdrop, is a hub for water sports enthusiasts and beach lovers. The crystal-clear waters and consistent waves make it a surfer's paradise indeed.
Other popular beaches such as Burleigh Heads, Coolangatta, and Main Beach offer stunning views, family-friendly environments, and ample opportunities for relaxation and outdoor activities.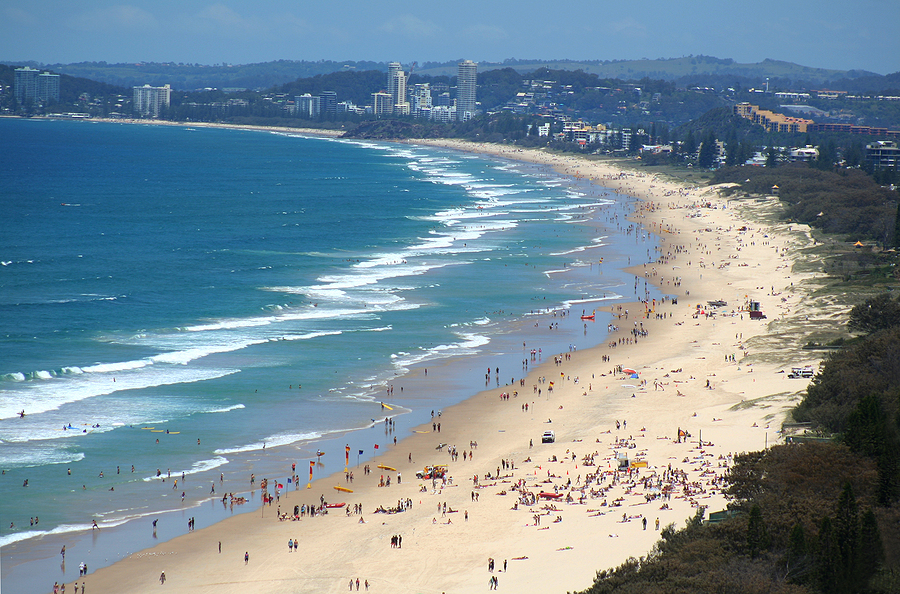 Beyond the beaches, Gold Coast is blessed with an abundance of natural beauty. The city is home to numerous national parks and rainforests, including the UNESCO World Heritage-listed Lamington National Park. Hiking trails, waterfalls, and diverse wildlife provide nature enthusiasts with endless exploration opportunities. The Gold Coast Hinterland, with its lush greenery and stunning vistas, offers a peaceful retreat from the bustling city.
Thrilling theme parks and entertainment
Gold Coast is often referred to as the "theme park capital of Australia," and for a good reason. The city is home to several world-class theme parks that offer entertainment for visitors of all ages. Dreamworld, the largest theme park in Australia, combines thrilling rides, interactive wildlife experiences, and captivating shows. Movie World brings the magic of Hollywood to life with its movie-themed attractions and daily parades. For water-based excitement, Wet'n'Wild and WhiteWater World provide thrilling water slides, wave pools, and lazy rivers.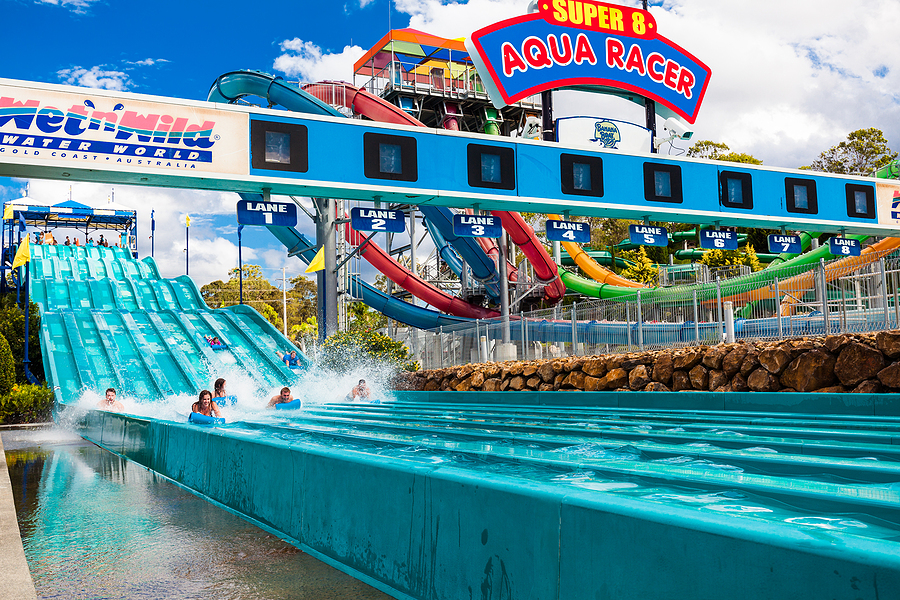 In addition to theme parks, Gold Coast offers a diverse range of entertainment options. The nightlife scene is vibrant, with an array of bars, nightclubs, and live music venues scattered throughout the city. The Star Gold Coast, a world-class casino and entertainment complex, hosts international performers and shows, adding a touch of glamour to the city's entertainment scene.
Culture and events
Gold Coast is not just about beaches and amusement parks; it also has a vibrant cultural scene. The city hosts various cultural events, festivals, and exhibitions throughout the year. The Bleach* Festival celebrates the region's unique arts and culture with a lineup of music, theater, and contemporary art performances. The Gold Coast Film Festival showcases local and international films, attracting cinephiles from around the globe. Surfers Paradise transforms into a vibrant hub during the Sand Safari Arts Festival, where talented artists create intricate sand sculptures along the beach.
Moreover, Gold Coast has a thriving dining scene that caters to all tastes and budgets. From beachside cafes and trendy restaurants to bustling food markets, the city offers a diverse culinary experience. Visitors can indulge in fresh seafood, international cuisine, and local delicacies while enjoying stunning views of the coastline.
Sports and outdoor Activities
With its mild subtropical climate and abundant natural resources, Gold Coast provides an ideal setting for outdoor activities and sports. The city has hosted major international sporting events, including the Commonwealth Games in 2018. Surfers from around the world flock to Gold Coast to ride its famous waves, while fishing enthusiasts can enjoy deep-sea fishing charters or try their luck from the shore. The city's rivers and canals offer opportunities for kayaking, jet-skiing, and stand-up paddleboarding.
For those seeking a more leisurely experience, cycling and walking paths span the coastline, allowing
visitors to explore the stunning beaches and scenic views. Golf courses, tennis courts, and sports clubs cater to those looking for a sporting challenge.
Conclusion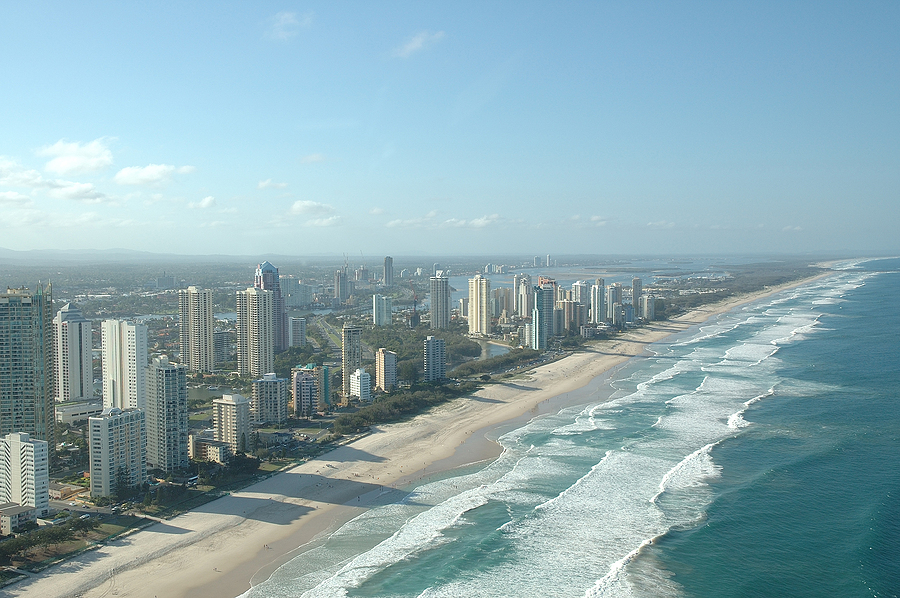 Gold Coast is a destination that offers a perfect blend of natural beauty, thrilling entertainment, cultural experiences, and outdoor activities. Whether you're looking to relax on pristine beaches, immerse yourself in adrenaline-pumping adventures, or enjoy the city's vibrant culture, Gold Coast has something for everyone.
With its laid-back lifestyle and welcoming atmosphere, it's no wonder that Gold Coast continues to captivate the hearts of locals and travelers alike as a coastal paradise in Australia.