There are common conceptions and misconceptions about gay night clubs and what they should offer their patrons.
From bright lights and loud music to exotic dancing and heavy drinks that really amp up the alcohol content, there is variety to this industry that can be compared in equal measure to generic clubs as well.
Particularly for a diverse, modern and progressive city like Melbourne in the capital of Victoria, there is no shortage of venues to explore for gay men and women, and even straight men and women who want a unique experience.
What was originally an underground culture that had to exist in a world that was less accepting of the LGBTIQ+  community is now out and proud in the open, exhibiting homosexual culture in a positive light to showcase character and creativity.
Whilst those from the outside might like to prejudice these clubs to label them as hyper-sexual, that is not necessarily the case for many venues that have their own brand and image to promote to the community.
Sydney might be renowned for their own gay clubs around the infamous Oxford Street strip, but visitors who come this far south should not discount what Melbourne can provide for party goers and out-of-town guests that want the full experience.
List of gay night clubs found in Melbourne:
#1 Laird Melbourne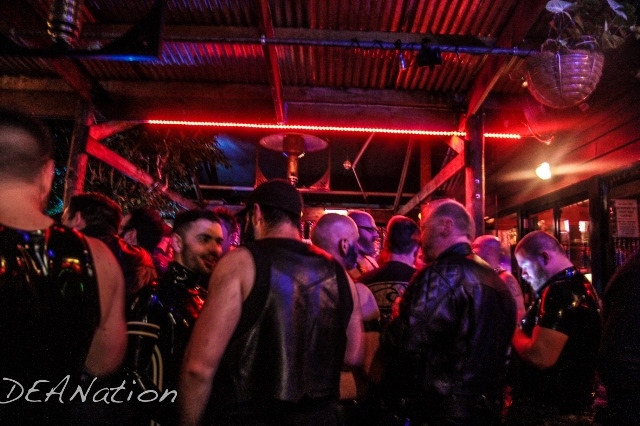 Laird Melbourne stands proudly as the number one gay night club across the entire city. This can probably be traced back to the heritage of the venue when it was first established back in 1980, a time when there were different attitudes and levels of acceptance around the community.
The Victorian Civil and Administrative Tribunal would award Laird Melbourne 'Male-only' status in 1998, marking 20 years since the landmark decision. The venue is open 7 nights a week and what was originally known as "Melbourne's only bear and leather bar" has since transitioned into a location where Trans and CIS males are warmly welcomed.
The focus of Laird Melbourne is to remain a friendly meeting place for gay men and whilst it has its roots in catering to leather men and bears, it has evolved to be inclusive of the average man off the street.
With accommodation provided for those arriving out of town and looking for a room to stay, the real asset that Laird Melbourne offers is a wide array of events that are on-going all year round. From cheap jug Mondays to Hoochie Tuesdays, Trivial Hirsute Wednesdays, Spit and Polish Thursdays, Bumper Bar Fridays, Saturday Beat and Sunday Social, there is never a dull moment to be had here as guests and locals mix.
December in 2018 is packed with action to include Vice Gear Night, A Pure Pop Xmas Party, Boxing Day Bears and Love Gun for New Year's Eve celebrations.
#2 Sircuit Bar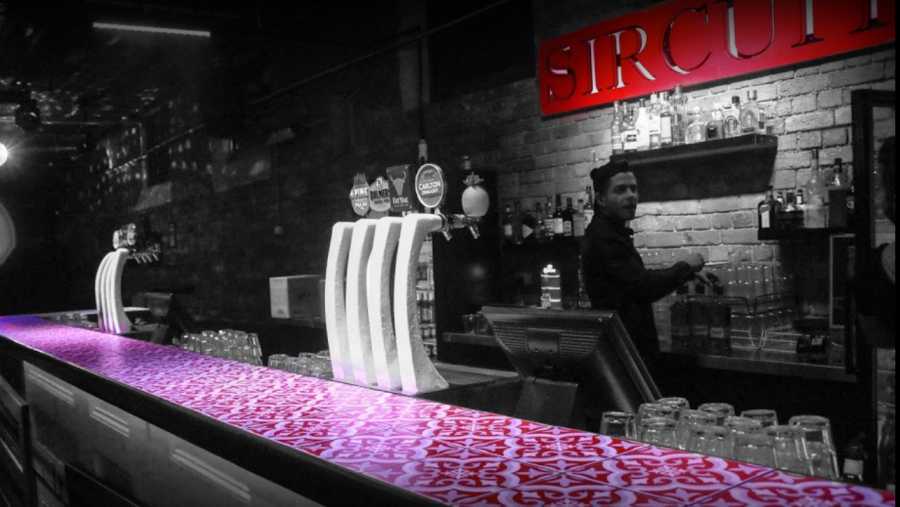 Sircuit Bar gives patrons an experience they will never forget. Operating as a safe space for LGBTIQ+ patrons and anyone who wants to come through the front doors and have a good time, this colourful and welcoming venue is a hotspot for partygoers between Wednesday and Sunday.
Through each of these five nights, there are five very different and unique events occurring. They stand as special selling points for locals and visitors to maximise their time in the city.
Wednesday night at Sircuit Bar is Nugg Life – offering free chicken nuggets with $5 pints, $5 basic spirits and 4 free pool tables until close of business. The chilled atmosphere on Wednesdays is complimented by RnB and Pupe Pop sounds to make for a fun and relaxed environment.
Thursday night is Hey Henny, booking DJ Argonaut to spin the decks. He shares the stage with Sabrina Babysl*t, Fembot XYZ, Dan Ham, Luma Nati, Ollie Reading, Enigma and Kali Forna-Kate among others. Fridays at Sircuit Bar is Showtime with The Sisters, seeing award winners Kandice Rhinestone, Nova China and Jacqui Meoff put on a series of shows to kick off the weekend.
Saturdays is Apollo night with dance anthems beating out all evening, complimented with an enticing $4 Jack Fire Shot special. To round out the week is Lexi's Boys of Summer of Sundays, as Lexi Gaga shares the stage with Sexy Gogo Guys.
#3 The Peel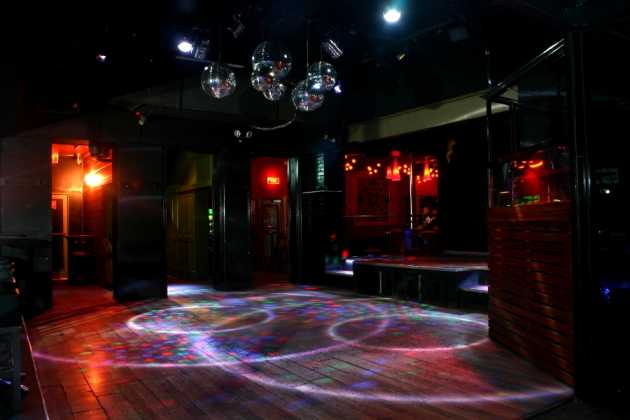 The Peel is the sister club of Laird Melbourne, a venue in Collingwood that boasts a proud heritage to offer patrons of all persuasions an appealing night out on the town. Open until late on Friday and Saturday nights from 10pm until 7am, this is the place to go if you like a bit of festive cheer in your gay night club scene.
December alone is packed with a very merry Christmas style, including the Christmas with Paris show, Boys Night Out Christmas, New Years Eve 2019 countdown and First Friday kicking off on January 4.
Those who are arriving from outside of Victoria or Melbourne have simple access to The Peel, a venue that might not be in the heart of the city CBD but a location that is definitely worth the small trip. Trains, taxis and trams are easily accessible, so taking a group of friends or setting off on a singles adventure won't be too much of a hassle at all.
From the glowing disco ball to the dance floor, neon light bar and dozens of patrons who are laughing, pashing and getting their funk on, this is a hotspot that carries a reputation as being one of the most open and welcoming venues anywhere in Australia.
#4 Poof Doof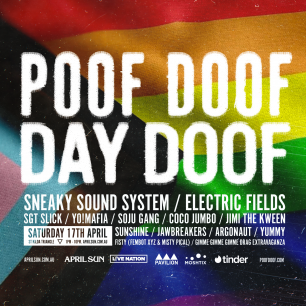 Poof Doof is a club that has a cheeky degree of character about it, as the name should illustrate. This is a location that is out loud and proud when it comes to illustrating and exuding gay culture, giving guests a chance to make the most of the "homo calendar" through a series of live shows and events that brings people through the door.
Based in South Yarra, there are marquee nights at the club that really makes it one of the signature hotspots in the city. New Years Eve for 2019 features some of the best talents in entertainment, from Jason Conti to Lloyd Jones, Casey Leaver, Rachel Macrae, Luke Agius, Jive Wilson and UK-based performer Absolute.
The unique Poof Doof Stalkbook gives patrons who might have enjoyed one too many drinks to take a snapshot of their night out and document their evening – using a social media application that tags yourself, friends or lovers for an image to remember.
The tagline for Poof Doof is "music is our drug" though, indicating that it is the sounds of the club that really makes it a pumping venue all year round. If there are tunes you want to trace back and grab for your own consumption, the club has its very own Soundcloud account for you to follow.
#5 ADAM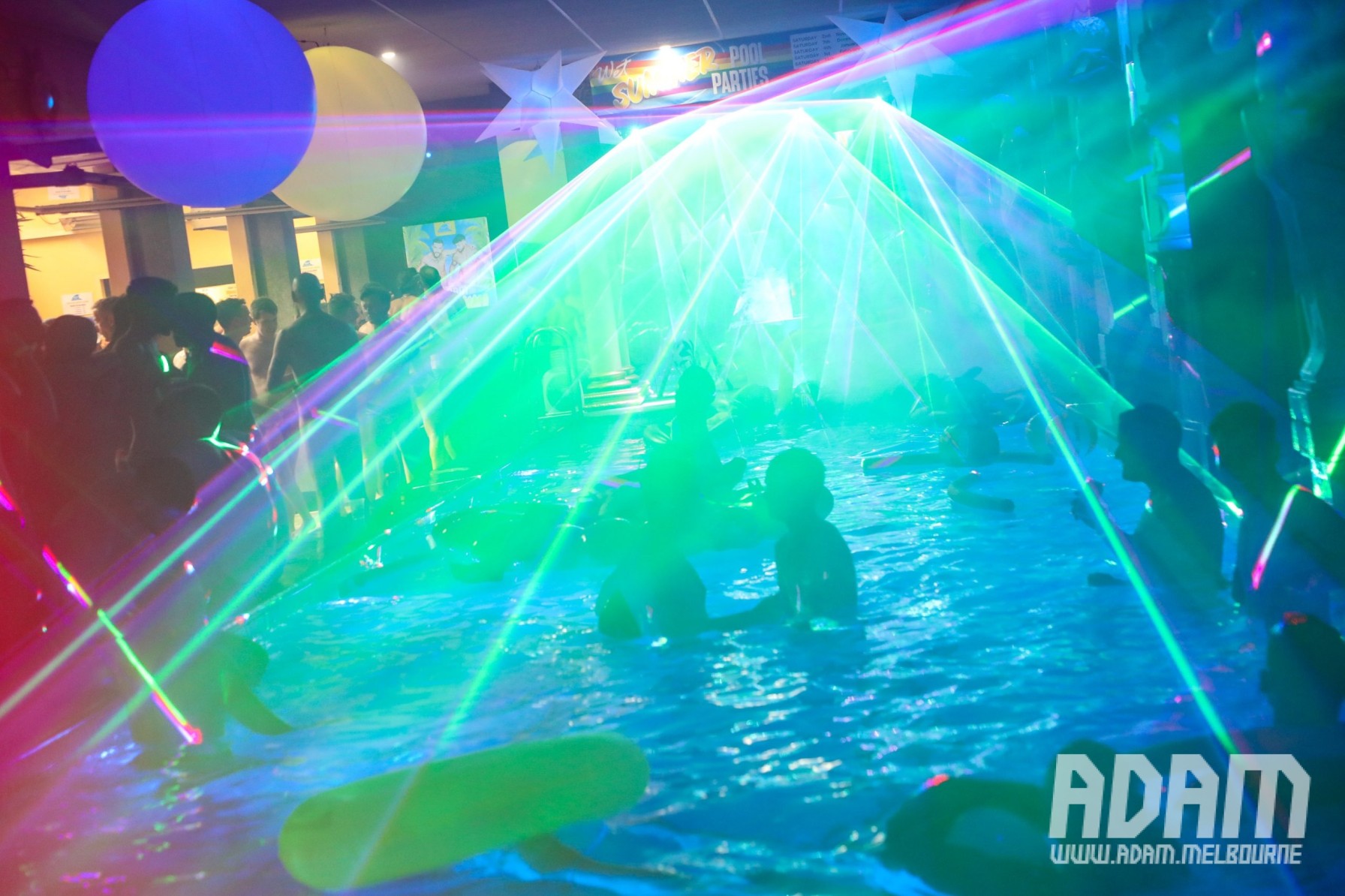 ADAM rounds out our list of the 5 best gay night clubs in Melbourne, a venue where you don't need to bring much at all! This nudist club makes use of another location on our top 5 list the Sircuit Bar, using their space on Mondays and Tuesdays for those partygoers and gay patrons who want to let it all hang loose – literally.
Their one-off Underwear Affair event in early December illustrates that clothing is very much a rare occurrence, but there are some visitors who want to see what all the fuss is about without quite dropping off every item of clothing.
What might be considered a bit too risqué or taboo for some is perfectly fine because ADAM is about servicing members of the gay community who want to really express themselves and be comfortable in their own skin.
The ADAM & EVEryone event for January 18 in 2019 is selling quickly and is open to both men and women to turn up in the nude and enjoy the summer festivities.
Going completely nude might be too much of a stretch for some that want a good time at a gay night club, but if this is an adventure that you want to tick off the bucket list, then ADAM is the only place that will scratch that itch.