Buying property can be confusing. There are so many different finance options and lenders available that it can be hard to wade through all of the noise around the housing market and find the best deal or the finance option to fit your needs.
Many applications for housing finance are never accepted which can be devastating for potential home buyers, this can often be down the complex lending requirements of many banks.
Buying a home is a big undertaking so should your application be accepted you can expect to deal with many different parties, and there are plenty of opportunities for the purchase to fall through prior to successful settlement.
This is why a mortgage broker is extremely important to the home buying process – their role is to find the best finance for your needs and make sure the entire process runs smoothly from beginning to end.
Brisbane is a great market to purchase in, and many investors have recognised the potential in recent years which has results in the cities enviable growth in recent years, even whilst other capital cities have suffered.
If you're looking to purchase in the Brisbane market, check out our list below of Mortgage Brokers.
Mortgage Brokers found in Queensland:
1# Hunter Galloway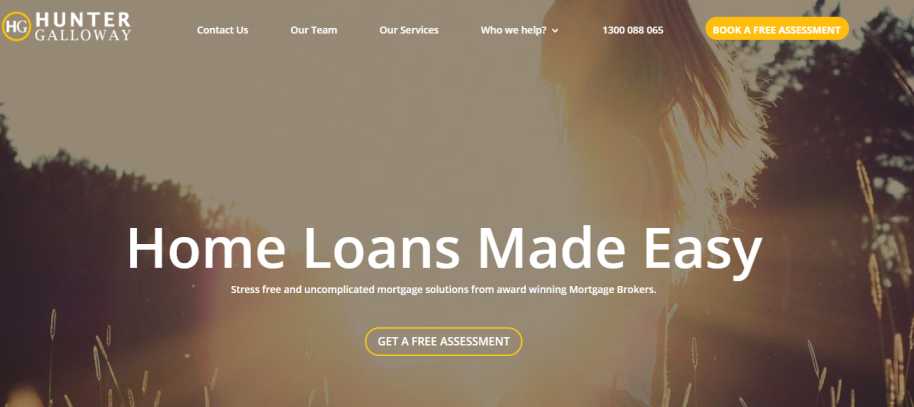 Hunter Galloway are an experienced team of mortgage brokers with many years of experience in the finance industry and a number of awards under their belt.
Impressively, both Nathan Vecchio  (Director & Mortgage broker) and Jayden Vecchio (Mortgage Broker) have been awarded Mortgage Broker of the year, in several categories including commercial, national and in Queensland between 2017 and 2018.
They offer a number of services relating to home loans, specialist lending, investor loans or loans for unusual circumstances such as Self-managed super fund loans, loans with a guarantor or loans with unique employment circumstances.
Hunter Galloway puts customer service first and if happy to provide a free consultation. They're well established in the Brisbane market so also offer a number of free and useful resources specific to the Brisbane housing market.
Hunter Galloway are a great option for home buyers investigating Brisbane property options.
2# North Brisbane Home Loans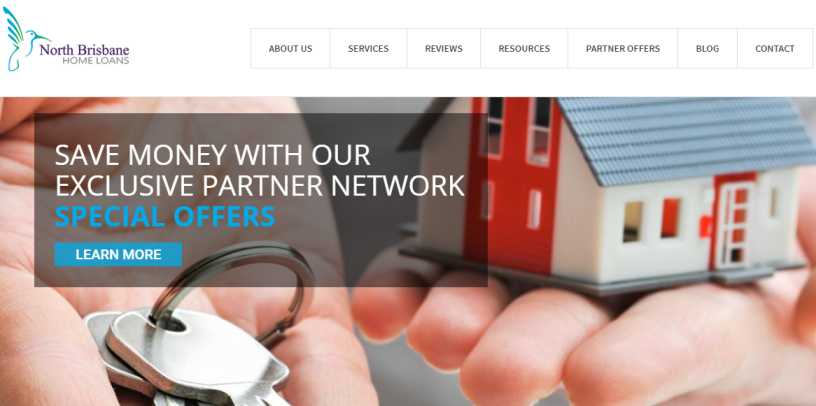 North Brisbane Home Loans have an excellent reputation and customer rating in Brisbane, with many satisfied customers happy to testify to their great customer service and giving them 5 stars online for service excellence.
They have hundreds of positive reviews online and have shown their customer care by taking the time to respond to each and every one.
In terms of service offering, North Brisbane Home Loans are expert Mortgage brokers and can offer assistance for first home buyers, refinancing, self-employment home loans, or investment loans.
They're mortgage brokers have over 90 years combined experience, so you know your in highly capable hands when you work with them.
One of the best things about working with North Brisbane Home Loans is that they can offer you discounted rates through their partner network. They can save you money every where from buyers agent fee's to free Domino's pizza delivery on moving day!
They have an extensive portfolio of lending options, so they can guarantee that they can finding an option that's right for you, no matter what your circumstances are.
3# JR Mortgage Broker and Finance

JR Mortgage Broker and Finance is owned and run by two very experienced finance profession, Julia and John Rashleigh whom have many years of experience between them. Julia has worked for the Big Four Banks and John is a qualified Accountant.
You certainly could not ask for a better team to assist you with you lending needs.
They offer services that include residential and commercial lending, equipment lending and vehicle lending in Brisbane.
They are always only a phone call away and offer fantastic, personal service to their customers, this is proven by the many enthusiastic testimonials on their website.
They take care to ensure that they always explain all of your options to you in detail, so that you know exactly what to expect. They also look at the bigger picture, unlike the banks.
When dealing directly with the banks you can expect that they will have a vested interest in selling a particular product to you, even if it's not the best fit for your needs. The banks often won't explain the options available in the correct amount of detail, which can be a major pit-fall for first home owners.
JR Mortgage Brokers are an honest, ethical team that provide great mortgage brokerage service in Brisbane.
4# SPC finance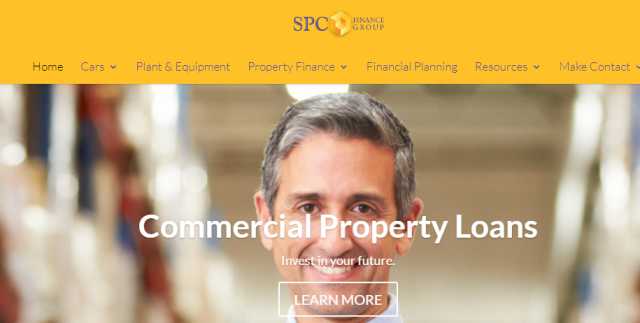 SPC finance specialise in finding finance for home loans, equipment and cars. Unlike any of the other mortgage brokers on this list, they also offer financial planning advice, so are a great choice if you are looking for multiple services in one single provider.
SPC finance boast some impressive numbers, including over $31 million dollars worth of property finance since they were established in 1994.
They are excellent at securing fast approval, even for applicants with unusual circumstances, like self-employment.
They are knowledgeable and can offer comprehensive advice on any questions you might have related to your mortgage or home buying needs. They can for example, help you to establish your borrowing capacity and whether you should consider a fixed or variable loan type.
They can also help with refinancing you loans to ensure you're getting best rates and decreasing your repayments. They are offering this service for free to existing clients, which is an excellent offer and could potentially save mortgagee's tens of thousands of dollars.
SPC Finance have a Brisbane office conveniently located in Fortitude Valley and are always happy to sit down with you and get your loan moving in the right direction
5# FinFit Lending Solutions
FinFit have over 20 years of experience in mortgage brokerage service in Brisbane.
They have great relationships with many lenders, including the big banks, as well as smaller local lenders, meaning you will have plenty of opportunities to provide the perfect lender for you when you work with them.
They make looking for a loan simple and can save you a lot of time and stress in researching lending options, dealing with the banks or going through applications.
They have already done all of the work and can advise you on the best mortgage packages for you.
They offer a number of services, including helping to find finance for home loans, car loans, and assistance with refinancing loans.
They can help everyone from first home buyers to investors with buying the perfect home.
They are completely independent so you can rest assured that they work for you and not the bank and that they're advice is well-rounded and based on extensive research, not commission.
FinFit also offer financial planning and tax planning services to get you in the best state for your loan.
FinFit have many years of experience in the Brisbane market and are the way to go if you're looking for a privately run business with the best professional service.