If you are facing criminal charges it is very important that you find yourself a criminal lawyer as soon as possible. These types of charges come with some very serious consequences that could net you a large fine or even jail time. Now while it is legal to represent yourself in a court of law within Australia, it is highly recommended that you don't do that when the charges are this serious.
With harsher penalties afloat you want to be sure that you have an experienced professional in your corner that has been this type of work for years. This will set your case up for the best chance of success. We know that these scenarios are very stressful and can leave you emotionally drained but it is vital to you and your future that you find yourself an attorney.
Local criminal lawyers in Perth:
#1 Andrew Williams Criminal Law Offices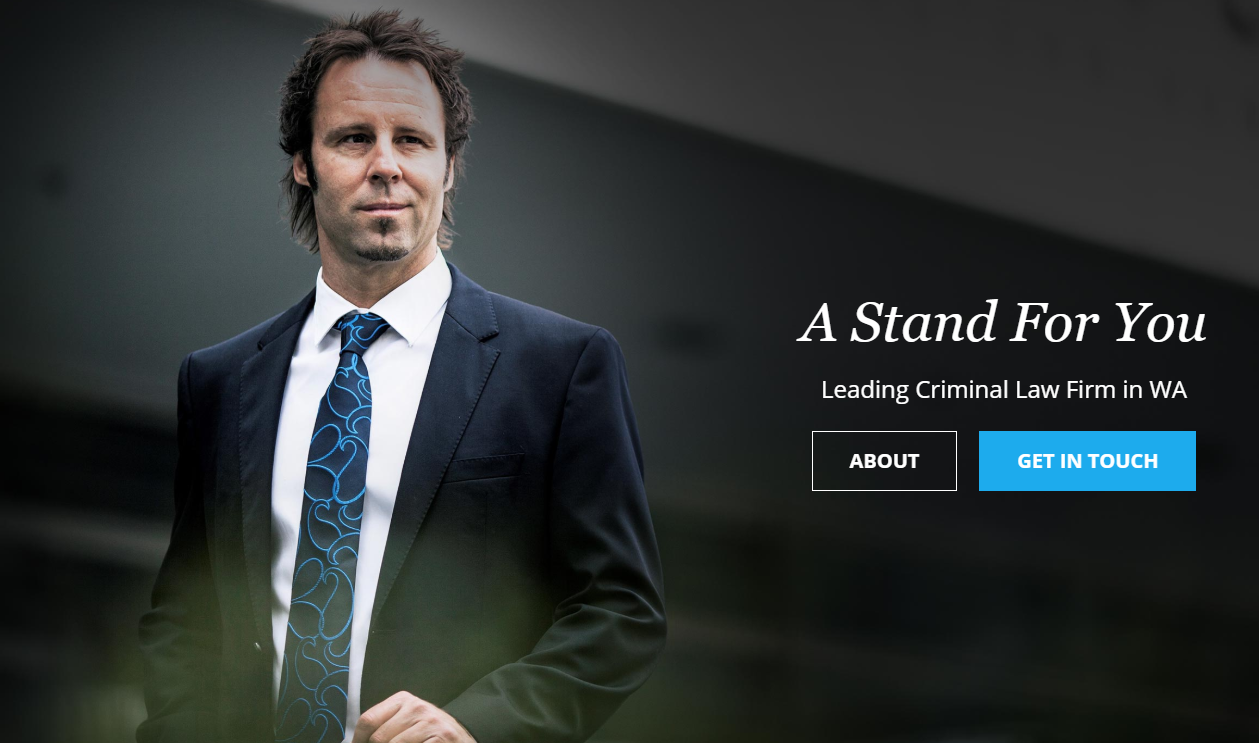 Andrew Williams Criminal Law Offices was established in 2008 and since have earned themselves a strong reputation in the field. Andrew Williams was able to accomplish this through his years of experience and professional approach to court cases of this nature. He knows the stakes are high and gives his full commitment into achieving the best possible results for his clients.
Mr Williams personally handles all aspects of your case including written proposals to the prosecution during the early stages of the proceedings. These proposals have had major success in the past with a lot of charges being reduced which include jail time no longer being on the table.
Dealing with an individual rather than a firm is a comforting experience to have as you are able to develop a relationship with your attorney rather than being just another paycheque. Andrew is prepared to defend his clients in court and will stand up for you during the entire process to ensure that your rights are upheld and that you are aware of what is going on at every point.
His services also include an initial consultation so you can feel free to ask as many questions and queries as you like so that you can feel more comfortable with what is going on.
#2 Perth Criminal Lawyers & Barristers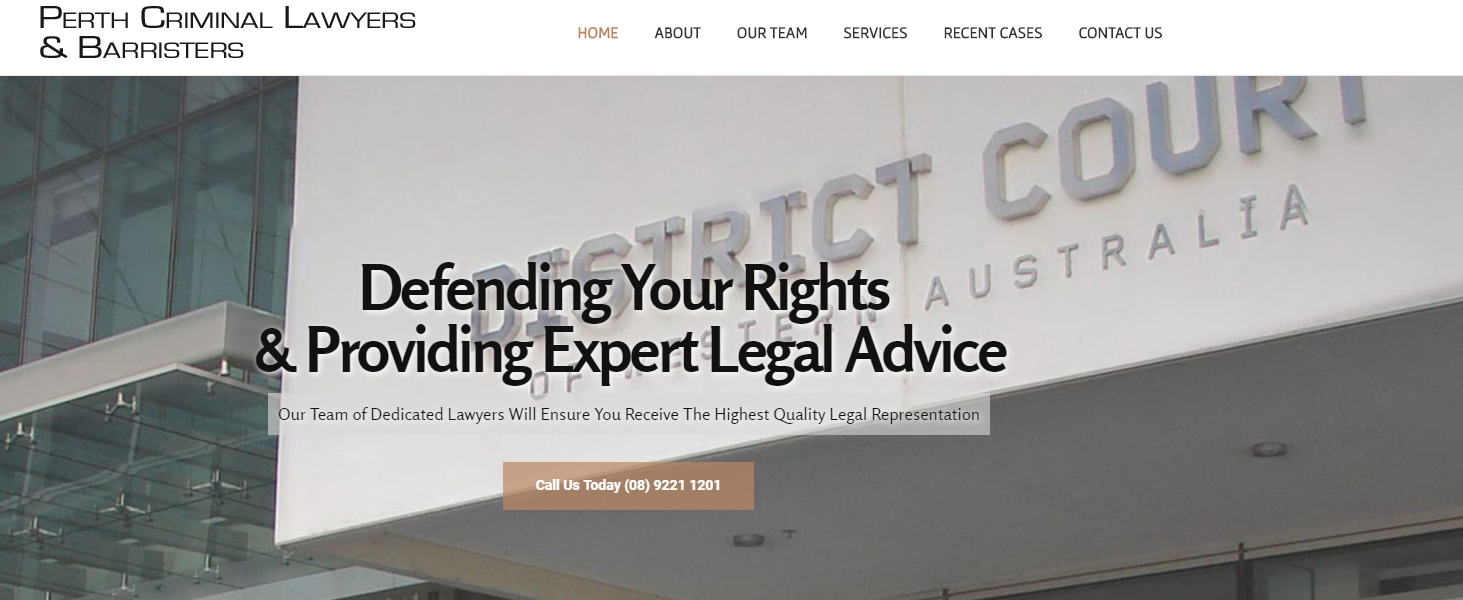 Perth Criminal Lawyers & Barristers specialise in criminal offences which includes but isn't limited to; white collar offences, assault and sexual offences, drug offences, disorderly, drug and drunk offences, traffic offences, criminal damage, stealing and fraud, murder or manslaughter, breach of bail and VRO breaches.
The senior experienced lawyers at PCLB consistently achieve excellent results for their clients from their many years of experience. They are equipped to provide expert legal representation in all courts around the Western Australian region including regional areas. If you require it as well, they are also available for interstate agency work.
Over the years that PCLB have been active, they have been able to build extensive expertise in many different criminal law cases. Having a firm on your side that has pretty much seen every type of scenario is very handy to have. They will be able to give an educated guess of how the proceedings are going and what they can do to help you in those situations.
If you are a suspect or person of interest in any type of criminal case, PCLB highly recommend that you contact them before you go in for police interview to ensure that you don't get yourself into any unfavourable situations.
#3 Lawson Legal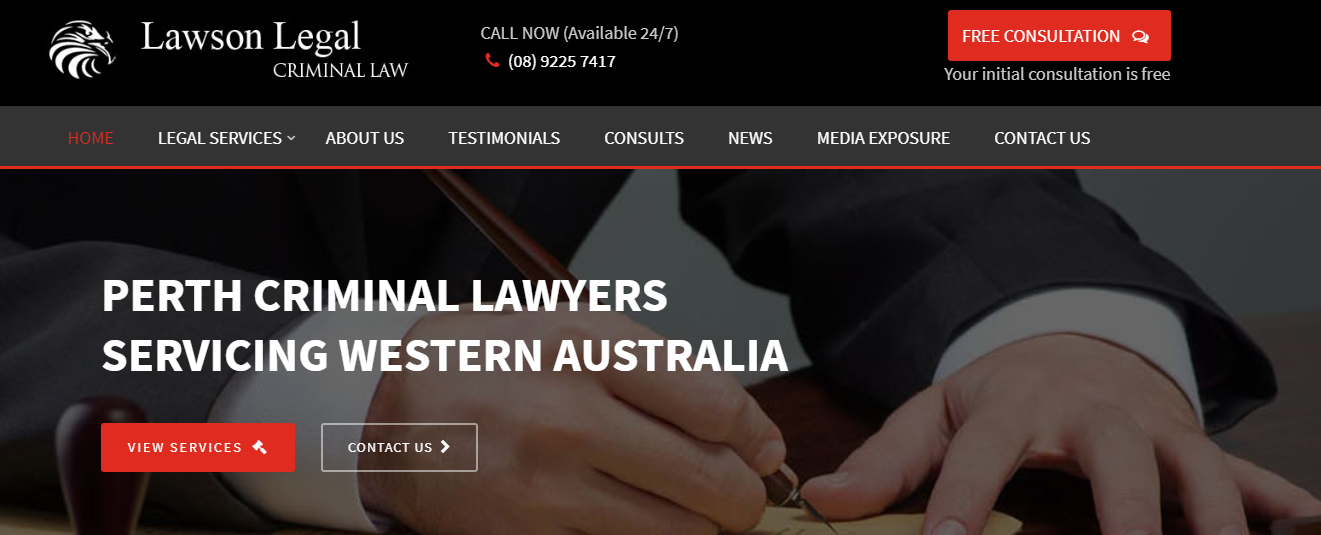 Lawson Legal is another one of Perth's best lawyers with a phone line that is open 24/7 so that you can be sure that you can reach an expert at any time of the day or night. The legal team that Lawson Legal has on hand are able to represent you on any matter that falls under the criminal law. Additionally they are able to carry out these proceedings in a discreet and confidential manner to ensure that your rights and privacy is upheld.
The principal lawyer for this firm, Richard Lawson, has over two decades worth of experience in the law industry and is available from Monday to Saturday. If that doesn't work for you he will personally see you on Sundays via appointment and is able to take your calls 24/7 in the case of an emergency.
No matter the size or seriousness of your situation, Lawson Legal are confident in that their services will be able to make your situation better. No matter where you are located in Western Australia give them a call as soon as you can and book the free initial consultation that they have to offer.
#4 Kingdom Legal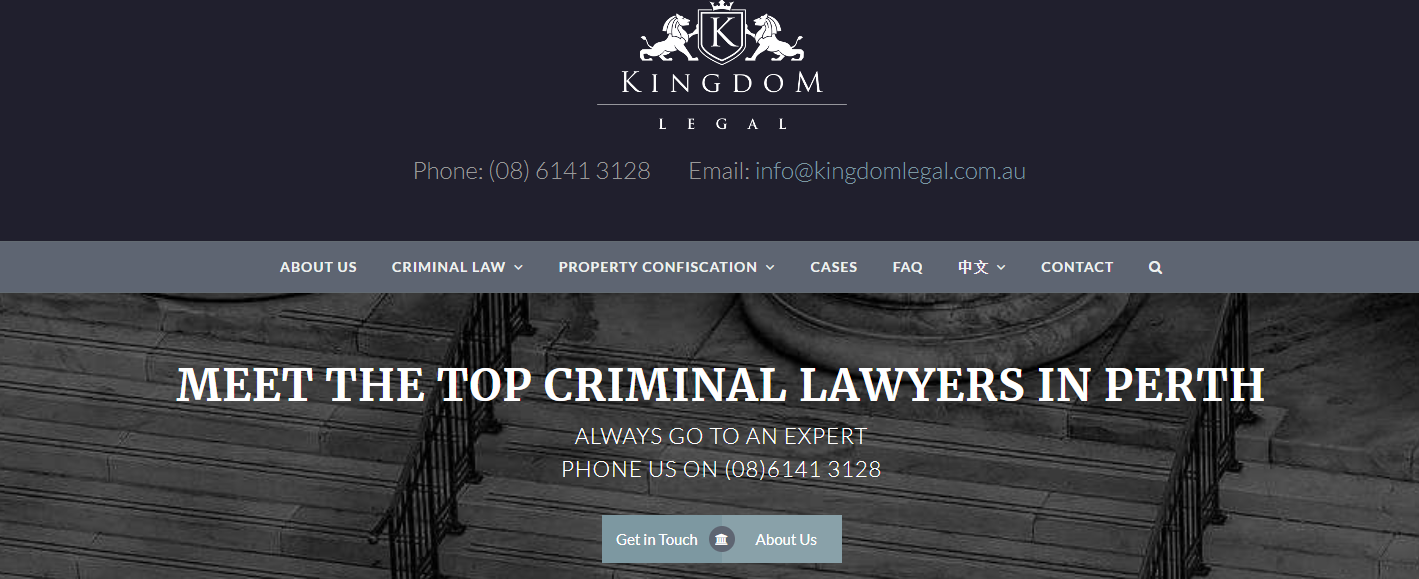 Another law firm that has excelled in their field to make it onto our list is Kingdom Legal. Kingdom Legal have vast experience in all aspects of property confiscation and criminal law to the point that they have earned the title of one of the leading criminal law firms in Perth. Client keep coming back to Kingdom Legal because of their expertise, style, reputation and the very impressive record of success that they have to show off. They also promise to support you through this very difficult time in order to reduce and stress and uncertainty that you may have.
The experienced team that Kingdom Legal has to offer are able to represent you in all jurisdictions in Western Australian courts of law. A lot of their clients are facing serious criminal charges which range from drug trafficking to money laundering.
To ensure that you understand what is going on at all points of your case, this firm is able to utilise effective communication with all of their clients. This includes speaking with you in non-jargon terms so that you can understand but not feel like you are being talked at like a child. If you have any unanswered questions or queries they are available to chat.
#5 Equitas Lawyers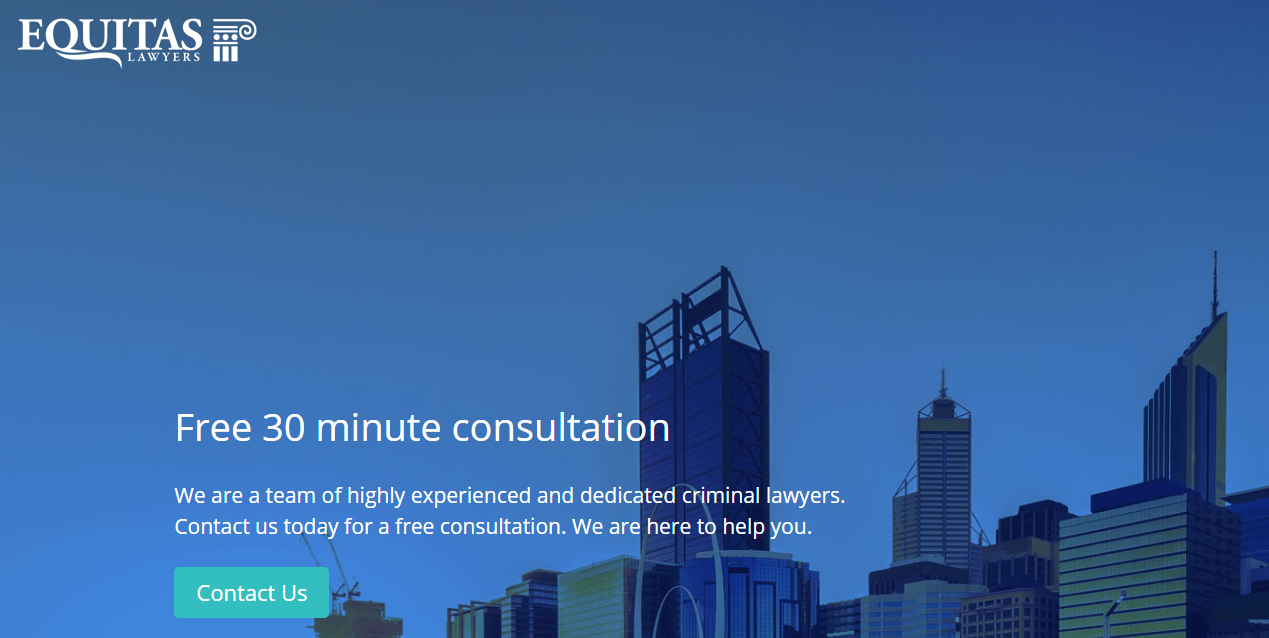 Equitas Lawyers are another great criminal law firm in the Perth region that offer a free 30 minute consultation to all of their potential clients. This is a great opportunity to gain a clear understanding of how your trial will run and to get some answers to those questions that have been keeping you up at night.
This law firm is able to accommodate their services for many different sorts of charges. To name a few they are equipped in dealing with: drug charges, assault charges, family and domestic violence, Corporate and fraud crime, traffic offences and appeals.
To get the best possible outcome for your case you need to get a clear head and sit down and get the best attorney for you. Equitas have many experienced solicitors that are eager to fight for you and your case in a court of law. Be sure to give them a call and take advantage of their free consultation if you have any doubts.