Being charged with a criminal offence can be a serious and stressful event. Having a criminal record can have a lasting impact on your life, making it difficult to get a job, buy or rent a house, adopt a child or even travel overseas.
As such, it is essential that you get the right legal aid to help fight the charge. Getting legal assistance can help potentially reduce your sentencing or expunge it altogether.
With so much at stake, you wouldn't want to trust your legal defence to just anybody. Naturally, you want to engage a criminal defence lawyer who has a depth of experience and expertise, especially in the type of charge you are facing.
But how do you find the right lawyer for the job? Given the high stakes you might be facing, considering your options can be daunting – you want to ensure you choose a reputable and experienced criminal lawyer that will get the job done well.
The following is a list of the top local criminal lawyers in Liverpool to help you make an informed decision and ensure you receive an optimal outcome in court.
Who are the top criminal lawyers in Liverpool?
#1 Ugur Nedim – Sydney Criminal Lawyers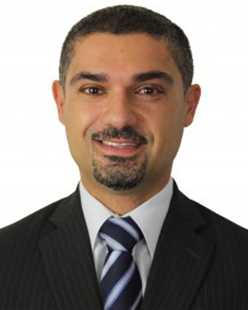 Ugur Nedim is the head lawyer practising at Sydney Criminal Lawyers – a well-regarded criminal law firm that has earned a strong reputation around Sydney's metropolitan area. As a firm, Sydney Criminal Lawyers has a highly impressive history of success behind it and has this has been recognised in the long list of awards they have won over the years for their excellent client service.
Ugur has achieved a great deal of personal success as a criminal law lawyer and has been recognised by the Law Society of NSW as an Accredited Criminal Law Specialist since 2005.
His career in criminal defence work can be traced back to 1992 where he started his career as a clerk working with Brezniak Neil-Smith and Co, a law firm specialising in criminal matters. Under the close mentorship of Angus Neil-Smith, a revered criminal defence lawyer, Ugur was able to gain incredibly valuable insight into how the criminal trial process operates.
Upon starting his career in 1998 as a fully-fledged criminal defence solicitor, Ugur immediately began navigating highly complex cases and was able to carve out a path of success early-on. He started Nedim Lawyers – Criminal Defence Specialists in 2001 which was later rebranded into Sydney Criminal Specialists.
Ugur's track record for criminal defence speaks for itself and just a cursory look at his case history will tell you everything you need to know. He has successfully helped clear charges relating to everything from drug trafficking to white collar crime.
Ugur maintains a reputation as a highly persuasive and knowledge criminal trial lawyer who has a great rapport with prosecutors, judges and magistrates all around Sydney. Because he has always practised as a criminal lawyer from day one, Ugur's skills are 100% dedicated to the area of criminal defence, explaining why he is so effective in this field.
When it comes to the best criminal lawyers that Liverpool residents can access, it's hard to go past Ugur Nedim. His ability to process large amounts of precedential information and construct winning strategies for his clients make him a powerful ally for anyone facing criminal charges to have on their side.
No matter what you reason for engaging Ugur's services, you can rely on him to provide you with a robust criminal defence that leaves nothing to chance.
#2 Jimmy Singh –

Criminal Defence Lawyers Australia
Jimmy Singh has dedicated his entire career exclusively to the practice of criminal defence law achieving outstanding results for over a decade with a high success rate. He is the founding Director and Principal lawyer of Criminal Defence Lawyers Australia, a powerhouse law firm with a team of lawyers who also exclusively specialise in criminal defence law instructing as part of their team the most exclusive and successful high-end criminal defence barristers in Australia.
Some of Australia's most serious and complex criminal cases seem to eventually end up finding their way to Jimmy, particularly clients looking for an experienced criminal defence lawyer who will put in complete dedication with a high success rate to cases.
Jimmy has truly earned a reputation for winning the seemingly un-winnable cases over the years. He has successfully defended some of Australia's most high-profile white collar crime, drug trafficking, sexual assault, domestic violence assaults, AVOs, appeals and dangerous and negligent driving cases. He is also experienced in occasionally getting police to pay his clients legal fees, making him a truly unique criminal defence lawyer.
Other than representing clients over the years at the Liverpool Court house, Jimmy has also regularly appeared in courts all across NSW. This has earned him the respect from and familiarity with the Judges and Magistrates, including crown prosecutors.
Jimmy and his firm have been awarded criminal defence law firm of the year in consecutive years running. He has appeared on tv and popular newspaper articles for his legal insight, and is a strong, effective advocate in the court room to have by your side. Known to be a force to be reckoned with, Jimmy will relentlessly defend his clients from beginning to the conclusion of the case without ever compromising on quality.
#3 Sharon Ramsden – Marsdens Law Group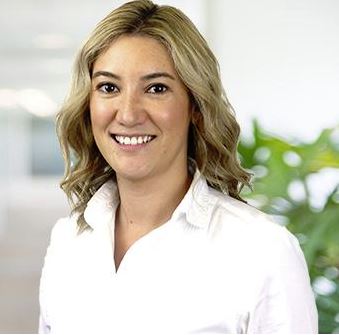 Sharon Ramsden is senior associate practising criminal law at Marsdens Law Group – a multi-practise firm with an office in Liverpool. Sharon is an Accredited Specialist in Criminal Law and practises exclusively in this field.
Sharon has appeared in all jurisdictions ranging from Local Court to the Supreme Court of New South Wales. Sharon has worked all throughout New South Wales and has even had work in Victoria and Queensland.
Sharon has worked for clients in difficult Local Court defended and sentence matters for offences such as affray, drug supply, domestic violence, fraud, cultivating a prohibited plan and property related offences. Sharon also regularly appears in District Court for Severity Appeals, Conviction Appeals and Sentencing matters for both State and Commonwealth crimes.
A large proportion of the work Sharon undertakes related to indictable offences that need to be supervised before a jury or before a District Court judge. Sharon has had to instruct counsel during jury trials in the District and Supreme Court.
In her history with Marsdens, Sharon was promoted to Senior Associate for Criminal Law in 2014 after she demonstrated an outstanding advocacy for her clients. Sharon is a determined lawyer who always does her best for her clients at every stage of the criminal trial process.
As a member of the Legal Aid Criminal Panel as well as the Serious Crime Panel, Sharon is able to appear in appeals to the Court of Criminal Appeal as well as in complicated District Court Trials including those relating to manslaughter and murder.
As a criminal defence solicitor, Sharon is both highly skilled and experienced making her an excellent choice for a legal representative.
#4 Adam Ly – LY Lawyers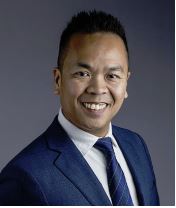 Adam Ly is the principal lawyer at LY Lawyers – a specialist criminal law firm with an office in Liverpool. Adam is a well-known specialist in criminal law matters with more than 20 years of experience within the industry.
Adam routinely appears in Local Court, District Court and the Supreme Court of New South Wales and has robust experience with appealing difficult criminal matters in the New South Wales Court of Criminal Appeal.
Adam works primarily with the most serious cases that the firm encounters which includes complex fraud, sexual assault, drug importation and supply as well as murder and manslaughter. Adam has also appeared in courts in other states and territories around Australia, giving him a depth of insight into the criminal trial process in different jurisdictions.
He has been successful in defending clients charged with very serious offences and has plenty of acquittals under his belt. Adam has represented all different kinds of clients and is committed to protecting the legal rights of those who have been charged with criminal offences.
Adam is a highly motivated and passionate legal advocate who has earned the respect and admiration of his clients and his peers. He is an excellent choice when it comes to criminal defence lawyers operating in Liverpool.
#5 Avinash Singh – Astor Legal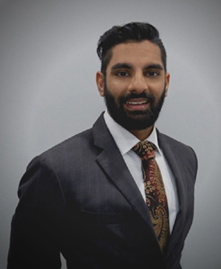 Avinash Singh is one of Australia's most prolific criminal lawyers and is the principal practitioner at Astor Legal. On the spectrum of criminal lawyers in Australia, Avinash is in the top echelons, and he is recognised as an Accredited Criminal Law Specialist by the Law Society, something that fewer than 6% of solicitors are honoured with.
He is one of the most well-known lawyers in mainstream media, with his name being attached to many high-profile cases. Some of his most notable work involved representing elite Australian sportspeople such as NRL players and Olympic athletes.
Avinash has been able to secure acquittals for his clients concerning a range of severe matters like drug possession, manslaughter, robbery and corporate crimes. With each new case, Avinash employs a series of techniques that allow him to collect and assess a large amount of information so he can prepare the most robust strategy for his clients.
Those who hire Avinash as their criminal lawyer benefit from working with someone who is highly respected by magistrates and judges. At every stage, Avinash is a passionate advocate for his clients and leaves no stone unturned in helping them get the best outcome possible.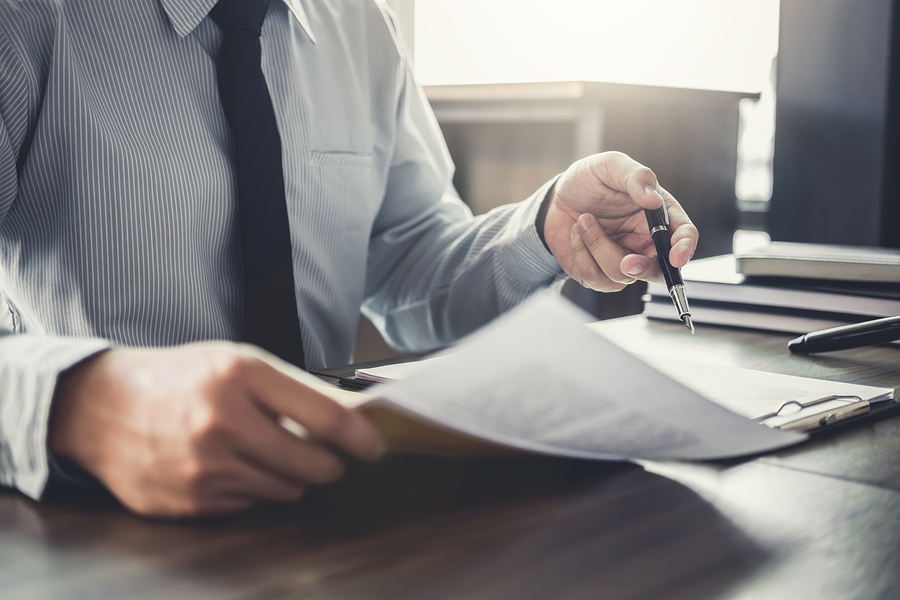 So, those are the top criminal lawyers operating in the Liverpool area. If you are facing criminal charges, it's a good idea for you to get one of the above professionals on your side so that you have the most optimal chance of getting an ideal outcome.