If the police charge you with a crime in Wollongong, you will need to speak to a criminal lawyer in the area to sort it out. You will be close enough to Sydney that criminal lawyers practising in Wollongong are often based there, however you should make sure that the legal professional you choose is familiar with the Wollongong local court and the police in the area.
When you choose your criminal lawyer in Wollongong you need to make sure that you are picking the right person to represent you. If you have been charged by police you are certainly facing some kind of penalty, although obviously the severity will depend on what you are charged with. Low range drink driving has a different penalty to murder, after all!
The 6 top criminal lawyers in Wollongong:
#1 Ugur Nedim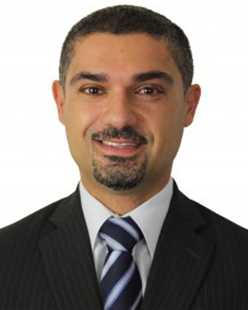 Ugur Nedim is the Principal of Sydney Criminal Lawyers, and has over 25 years of experience in criminal law including 20 years as courtroom criminal defence lawyer. He founded his own firm in 2001 (Nedim Lawyers – Criminal Defence Specialists) which later became Sydney Criminal Lawyers.
Ugur has spent his entire legal career in criminal defence, which means he has a lot of experience in helping clients to either have charges dropped or plan their court defence. He mainly focuses on serious crimes like commercial drug trafficking, murder and big corporate crimes.
Ugur and the other lawyers at Sydney Criminal Lawyers have a lot of experience in helping people in Wollongong. If you are charged with a serious offence there is no one better able to defend you, while the other lawyers at the firm are very capable of helping with more "minor" crimes like assault, drug possession and driving offences.
Sydney Criminal Lawyers offer fixed fees for many of their services, which means that you will know at the start of your case how much money you will need to spend. This can bring you some relief if your case gets delayed by the often overcrowded Wollongong court system.
The firm represents clients charged with all kinds of criminal offences, and has a lot of experience with criminal law in Wollongong. Their lawyers can also be contacted 24 hours a day, which means you can talk to a lawyer as soon as you are charged. For these reasons Ugur Nedim and Sydney Criminal Lawyers are the top criminal lawyers in Wollongong.
#2 Ben O'Sullivan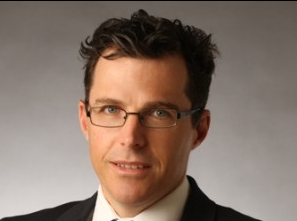 Ben O'Sullivan is the founder of O'Sullivan Legal, a family and criminal law firm based in Sydney's CBD that also practises in Wollongong. Ben initially only practised family law, but he has expanded his qualifications and specialty areas to now also represent clients charged with criminal offences.
Ben's experience with family law means he brings plenty of legal and court experience to his criminal practise, and makes him uniquely qualified to help with domestic issues. He has a reputation as a legal expert, and has been featured in the media several times with his opinion about the issues raised in high profile cases.
He has experience with many different criminal issues, such as AVO's, robbery, drugs, murder/manslaughter, tax fraud and appealing criminal records. O'Sullivan Legal has experts in financial crime and domestic violence in addition to the usual drugs, theft and assault, which makes them very useful no matter what you are accused of.
They can also try to help you to get your criminal record wiped or locked. This can help you in job searches and other kinds of background checks, where having a record of being convicted of crimes can count against you.
O'Sullivan Legal has a number of expert criminal lawyers who have experience practising in Wollongong, and being based in Sydney's CBD they are the ideal people to help you if your case escalates higher up through the court system. If you want to appeal, for example, Ben O'Sullivan and his team can take it all the way to the Supreme Court or even High Court in Canberra if necessary.
#3 Ted Neaves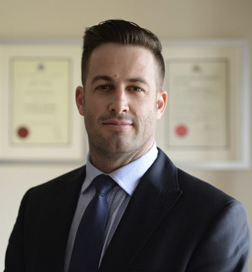 Ted Neaves is the Principal Lawyer at Shoalhaven Lawyers, a law firm which provides legal services throughout Wollongong, Shoalhaven, Nowra, Ulladulla, Batemans Bay & NSW wide.
Ted has appeared in the High Court of Australia, in the New South Wales Court of Appeal and in more than 300 local court matters (mostly for drug and drink driving).
When Shoalhaven Lawyers opened its doors for the first time in 2018, Ted Neaves could never have predicted that less than a year later the practice would find itself representing two innocent fishermen at the centre of one of the most high-profile drug trials this country has ever seen.
Eventually, both brothers were found not guilty of conspiring to import a border controlled substance, after being accused of being part of one of Australia's largest cocaine syndicates.
"No matter whether people live in the city, or a smaller regional area like Shoalhaven, irrespective of their background or culture or education, or any personal attributes or socio economic standing, people from all walks of life deserve the same access to justice," says Mr Neaves.
This one sentence provides insight into the fundamental principle behind Ted Neaves' client service philosophy, which is about providing easy access to experienced legal services, when you need them.
For this reason, Shoalhaven Lawyers offers a broad range of legal expertise, from criminal law, family, employment, compensation and general litigation across five offices in the area: Wollongong, Burrill Lake, Nowra, Ulladulla and Milton.
Shoalhaven Lawyer's legal services are accessible 24 hours a day, seven days a week.
#4 Graeme Morrison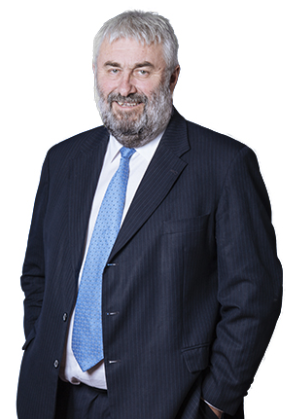 Graeme Morrison is the principal solicitor at Graeme Morrison Law, a small firm based in Wollongong. Graeme has spent over 40 years practising as a criminal lawyer, spending time in the Aboriginal Legal Service before moving to the Illawarra region with Legal Aid (which was then called Public Solicitors). He moved into private practise after this, but kept working in criminal defence in Wollongong.
Graeme has had experience with just about every crime under the sun at some point in his career, so no matter what you are charged with he will have seen it before. He will also know the best way to go about defending you so that you can get the best possible outcome. He deals more with violence and theft offences than white-collar crime, but he has a lot of experience with these.
Morrison's also helps people in Wollongong with all kinds of traffic offences. These can seem straightforward, but often you can suffer severe consequences such as prison time or heavy fines. Even minor offences can still cost you your job if your licence is suspended and you need to drive to work, so it's worth calling Graeme and his associates if you are charged with dangerous or reckless driving, or low range drink driving.
#5 Kristy Speirs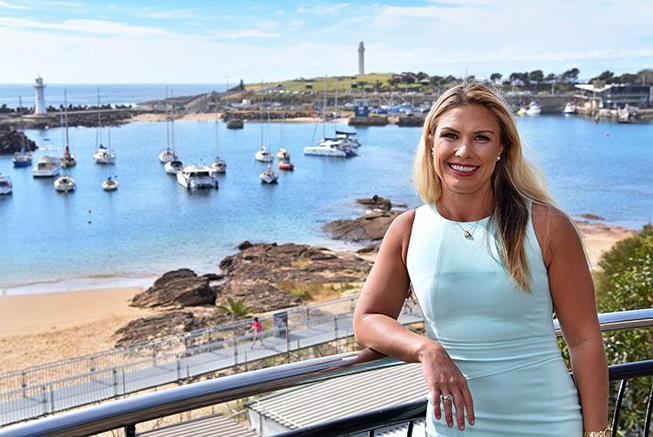 Kristy Speirs, founder and Principal of Speirs Law, has extensive experience in prosecuting crimes which she uses to better plan a defence strategy. She started off as a police officer, then becoming a police prosecutor and criminal prosecutor with the NSW Office of the Director of Prosecutions before switching sides and founding her criminal defence practise.
Kristy uses her extensive experience in preparing cases for prosecution to plan strong defence strategies, and to advise you of exactly what you will be up against in your case. She knows exactly what the police and prosecutors will throw at you, so she can help you to work out how to deal with it and get the best possible outcome.
Kristy can help with all kinds of criminal charges, ranging from violent crimes to Centrelink fraud. She will also help you to apply for bail, and work out how to answer all of the objections the police might raise. Her experience in the police and as a prosecutor is a huge advantage!
#6 Nixon Hanna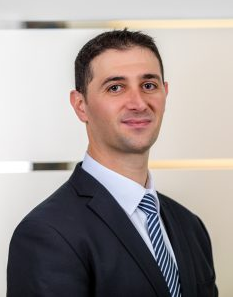 Nixon Hanna is the principal at Hanna Lawyers, and has lived and studied in Wollongong for his whole life. Nixon and his colleagues at Hanna Lawyers have extensive experience in many areas of criminal law, including traffic charges, assault, theft, drug offences and property damage.
The lawyers at the firm will explain what is going on after you are charged, and provide sensible legal advice. They will also explain all the procedures to you, and defend you in court if necessary. No matter what you are charged with, you will need a lawyer on your side if you want to go to court or try to get the charges against you reduced.
Nixon and the other lawyers at his practise are very experienced with the Wollongong local court, and are more than capable of appealing should a finding go against you. They are well qualified to help you with any criminal charges you may face.