If you have been charged with a serious criminal offence, you want to ensure that you receive the best legal representation. There is a lot of competition in the legal sector, so if you are in need of a solicitor, you are spoilt for choice. It is really important that you choose a lawyer that is willing to go above and beyond for your case, regardless of whether it is criminal law, family law or corporate law. You shouldn't be taking any risks on picking the right lawyer for you.
Choosing a lawyer can be stressful and frustrating. You'll come across a plethora of websites filled with slogans, mantras and legal rhetoric that just doesn't make any sense to you. This is completely normal. The legal system is really complex and you shouldn't have to endure your trial alone.
So, to help you with your decision, here are the five local criminal lawyers in Newcastle, all of whom will ensure that your case receives the most possible attention and respect.
Who are the best criminal lawyers in Newcastle?
#1: Ugur Nedim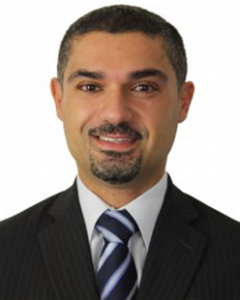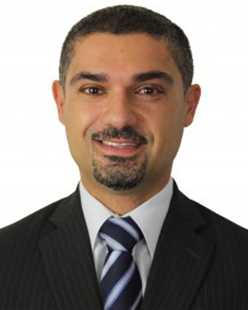 Ugur Nedim has a distinguished legal career and is the lead Director of the law firm Sydney Criminal Lawyers. The Law Society of NSW has formally recognised Mr Nedim since 2005, particularly for his work in criminal law offences.
Ugur Nedim began his career in 1992. Initially, he was a law clerk for the business Brezniak Neil-Smith and Co. Mr Nedim excelled during his days at university, completing a Bachelor of Laws with a Bachelor of Arts. Following this, he achieved a Graduate Diploma in Legal Practice and a Master of Laws at the University of Sydney. He finished his university schooling with a high distinction average – a very rare feat!
Mr Nedim began as a solicitor in 1998 before starting his own practice in 2001. The business went by the name 'Nedim Lawyers – Criminal Defence Specialists'. This would later become 'Sydney Criminal Lawyers.' He regularly works in a variety of complex matters and high-profile cases. A notable case he worked on was Australia's largest heroin importation trial – all three clients were subsequently found to be 'not guilty.'
Mr Nedim has been involved in over 4000 local cases, including assault cases, drug possession and supply, drink driving and traffic offences, bail applications and fraud offences. Currently, however, Mr Nedim now focuses on more complex crime cases, such as murder/manslaughter and corporate investigations.
#2: Manny Conditsis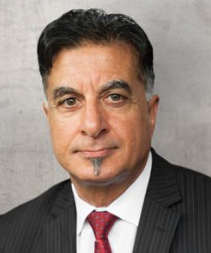 The team at Conditsis Lawyers is renowned for their expert advice and criminal representation. They have a team of experienced lawyers accredited by the Law Society of NSW and have proven to be of great assistance to those needing criminal representation or appealing a charge.
The team can assist you in a variety of areas in criminal law, including apprehended violence orders (AVOs), assault charges, stalking or intimidation offences, drug offences, drink driving cases and general traffic offences.
Conditsis Lawyers is led by leading director Manny Conditsis, who has over thirty-three years of experience. Mr Conditsis is widely respected by his peers and has appeared in a variety of high profile cases. One such case was the Dean Water's case in 1997. Waters was one of three brothers who formed the Waters' family dynasty in boxing.
In 1996, Waters came forward confessing his guilt; despite being charged in 1988 (he was not committed for trial). Despite his confession, a psychiatric defence was run at the trial in the Supreme Court. He was subsequently acquitted.
On top of being involved in landmark cases, Mr Conditsis regularly contributes to lectures and events, such as the Brothers and Sisters in Law annual conference.
#3: Gerard Malouf

Gerard Malouf and Partners is highly regarded for their work in compensation claims. Gerard Malouf is the Director of Gerard Malouf and Partners and has been accredited legal practitioner for twenty-five years. He studied a combined degree in Arts and Law before graduating in 1993. He majored in politics during that time.
Malouf and Partners specialise in child abuse, sexual assault and assault cases. The firm's website reflects how they act in a compassionate and committed manner when helping their victims. Their expert compensation lawyers understand how difficult it can be for some victims to come forward with their stories of assault and mistreatment. Part of the process is for people to understand the legal avenues they can take in seeking justice.
Malouf and Partners offers free over-the-phone consultations, as well as offering free personal consultations. Naturally, any private information that is shared during these conversations remains completely confidential. Malouf is supported by an extended team of consultants, including doctors and psychiatrists that can help with sexual assault and child abuse compensation claims.
Malouf and Partners is committed to achieving a favourable outcome for their clients. Because of their confidence, they offer a No Win-No Fee policy, which is subject to some conditions. So if you're looking for some expert legal advice and are a little unsure about your budget, Malouf and Partners is the place to call.
#4: Allysha Merrett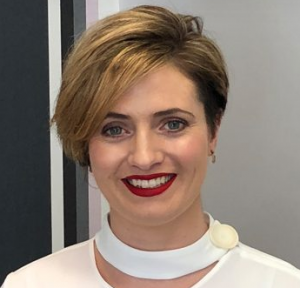 Allysha Merrett specialises in both Criminal Law and Family Law with Turnbull Hill Lawyers. Mrs Merrett has been trained in Mediation and Family Dispute Resolution. In regards to criminal offences, Mrs Merrett regularly appears in Court for matters such as traffic offences, violence related charges, and apprehended violence orders (AVOs). She represents both applicants and defendants.
Mrs Merrett has developed a very warm and approachable nature. She is someone who can provide appropriate and practical legal advice, focusing specifically on the needs of your case.
Turnbull Hill Lawyers has been operating in the Hunter region, Newcastle and Central Coast area for almost fifty years. Their mantra of success revolves around providing friendly service, supported by an acute attention to detail and a high level of professionalism. The firm has retained many clients through word of mouth referrals and consistently high-quality services and have been involved in some high-profile cases.
#5: John Anthony Solicitors

John Anthony has over thirty years' experience in the field of criminal law. Mr Anthony specialises in criminal law and is highly dedicated in providing his clients with expert advice and personal assistance in their claims. John Anthony Solicitors appear in the Supreme, District and High Courts, operating in areas of assault, drug offences, fraud offences, murder and manslaughter cases, robbery offences, sexual assault and weapons charges. Furthermore, their team also deal with violent disorder offences, riot cases, and offensive language/conduct charges. Indeed, they are definitely one of the more accomplished and specialised law firms in the Newcastle region.
Conclusion
So, if you're in need of a legal defence team, be sure to get in touch with one of the above criminal lawyers in Newcastle. You want to ensure that your solicitor is of high quality and is strongly committed to your case. Criminal charges are incredibly important, so if you're lacking strong legal representation, you are taking a big risk with your future. So, be smart and give one of the above lawyers a call today if you're in need of help!