Destination business meetings have been quite a revenue generator for the MICE industry. Whether you are planning and organising a conference, a large scale business meeting or a small meeting, or a space-occupying exhibition in Australia, wander around no more!
With a touch of history and upgrading/equipping the venues to maintain a level of sustainability, Australia has some of the finest event venues.
But first, does venue selection consume a lot of time for an event planner? Do not worry about the venue selection and management as with the inception of technology in the events industry, apart from event management software, venue management software has also been in huge demand.
Australia is home to amazing destinations venues hosting all sorts of events — exhibitions, conferences, meetings, trade shows and so on. Selecting vendors for venues and venue management is the next hurdle, but with so many vendors and users' feedbacks, the tips to select a venue and plan and execute an event perfectly are all over the internet.
Here's a list of 9 event venues any planner would want to choose to host an event: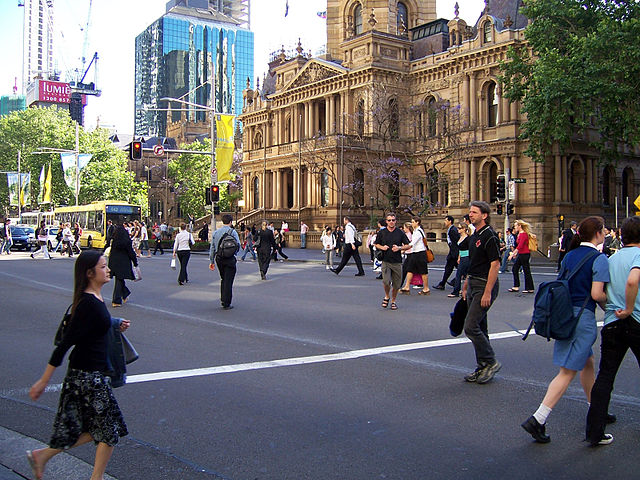 A Victorian styled conference room, the venue is perfect for both small and large sized conferences. The capacity of the hall can hold a maximum of up to 2000 attendees.
Situated in the heart of Sydney, the Sydney Town Hall has witnessed numerous successful corporate meetings aka conferences and informal dinner and cocktails as well. It is said to be the perfect destination for incentive travel or a corporate getaway.
2. Melbourne Convention and Exhibition Center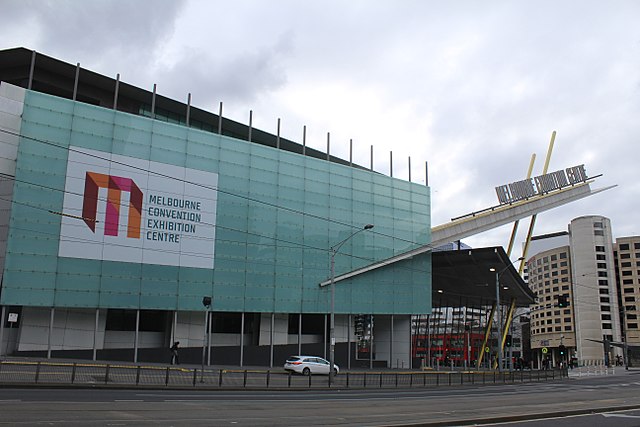 MCEC is one of the best event venues in Melbourne to host a perfect and innovative event. It is a perfect destination which allows event planners to plan and organise large scale events, exhibitions, trade shows and expos implementing best event design ideas at the location for attendees to have an immersive experience at the event venue.
Melbourne Convention and Exhibition Center, located next to Yarra river has incorporated the idea of sustainable events and implemented it successfully to reduce event waste.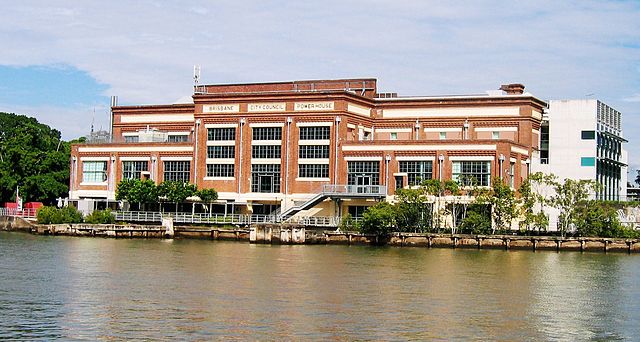 Considered to be one of the busiest arts venues in the APAC region, Brisbane Powerhouse hosts around 1000+ events every year. One of the best venues in Brisbane and recommended by several event planners, Brisbane Powerhouse features 2 main theatres, 3 performance venues, gallery spaces, bars, and corporate facility.
With a unique and river facing venue, the venue management of Brisbane Powerhouse ensures that attendees must witness a great performance and have an ultimate experience.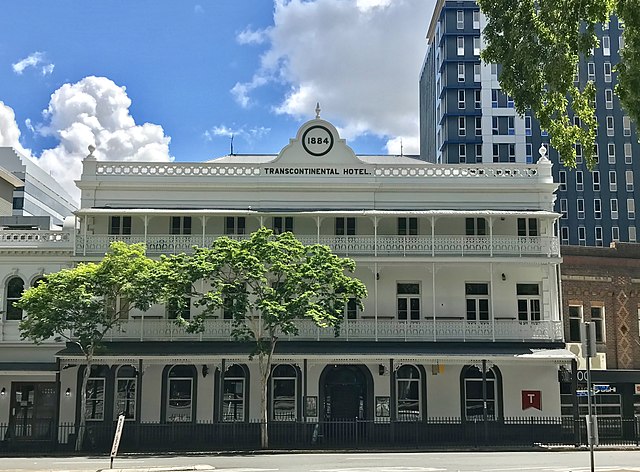 As their tagline says — it's one of the most versatile event venues in Brisbane. Whether it's a function or a product launch, or a team meeting/party, they've got you covered with the best facilities provision.
From catering to sound management, and detailed venue designing; the event management team at the Transcontinental Hotel helps in achieving event success!
5. Perth Convention and Exhibition Center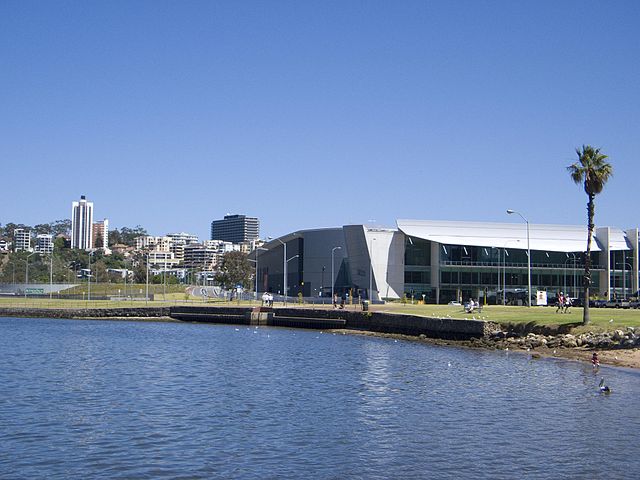 Leading event venue in Australia for the conference industry, Perth Convention and Exhibition Center facilitates all the major events from around the globe.
Ranging from small to large sized conferences exhibitions and meetings, the venue is equipped with AV facilities, in-house catering, and conference facilities and so on.
The attendee holding capacity varies from 70 attendees for a small board room meeting up to 2500 attendees for a river-view side theatre. Also, check out a few best pubs in Perth while you are there!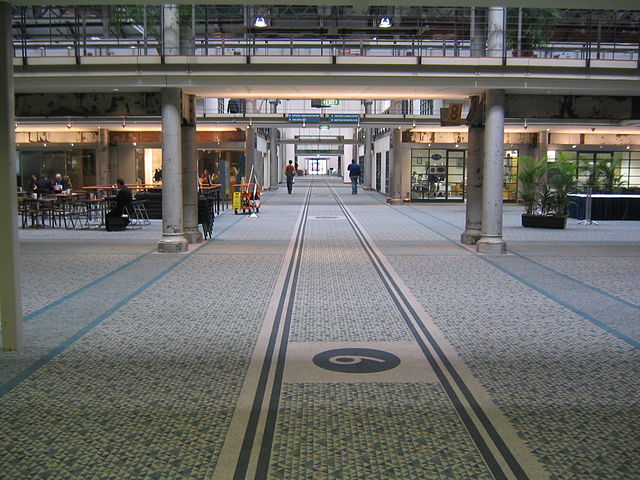 Australian Technology Park is a unique conference center based in Sydney which houses stunning, innovative and creative events. It's been a trusted event venue in Australia since 1998. The conference venue can comfortably accommodate groups from 10–5000 people.
It provides all world class facilities with amazing catering and AV technology. Their guidance in organising trade shows, meetings, conferences, exhibitions, dinner, special events and so on is remarkable.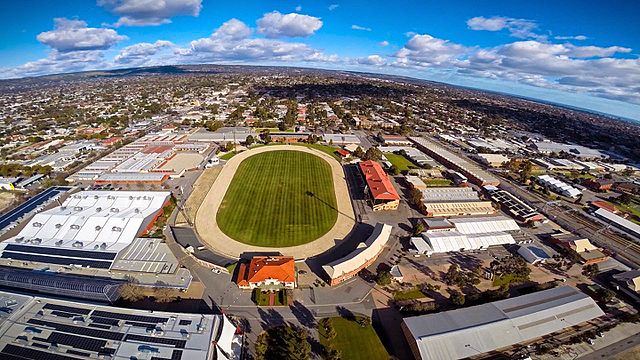 Adelaide Showgrounds is a world-class event venue which delivers world-class amazing event experiences. With a commitment to the environment, this Australian venue ensures sustainable event execution with a strong focus on protecting and preserving the venue.
It is also home to one of the largest solar panel installations in Australia. Mostly preferred for destination events and exhibitions, Adelaide showgrounds is open to hosting an event all around the year!
8. ICC Sydney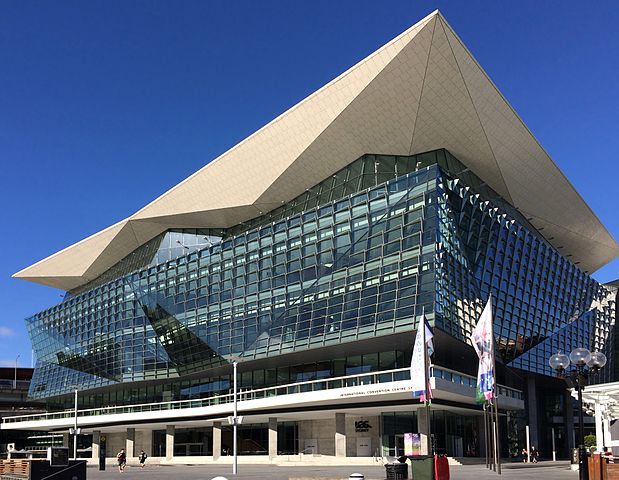 A newly build, harbourside venue is a multipurpose space designed in a way to integrate and accommodate any new developments and features in the events industry. It is Australia's first and largest convention, exhibition and entertainment center.
ICC Sydney has a space of over 70 meeting rooms, 3 theatres, and 2 formal ballrooms and is capable to host more than one event simultaneously. Also, it includes convention space for 2500,1000 and 250 people. ICC Sydney is a premier event destination to connect, celebrate and motivate. The event venue promises a truly inspiring and memorable event experience with its unique team and support.
Also known as the Sheraton Perth Hotel in the Central Business district situated perfectly overlooking the Swan River and historic gardens. It provides luxurious spacious meetings and conference space.
Also, it hosts other functions and events and provides accommodation and an in-house catering service. Maximum guest capacity for a conference room in Perth is 360 people.
To effortlessly manage your event and automate it, check out Hubilo's All-in-one Event Management Software.