Home
Authors
Posts by Natalie Wilson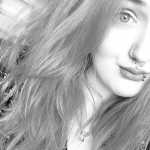 Natalie Wilson is a freelance writer for many different business publications. With a range of knowledge in the business and insurance sector, she is an avid researcher and writer in the field. Having worked with a number of different businesses,
Natalie is now a freelance writer looking to specialise in the topic.
You can connect with her on Twitter @
NatWilson976
.
Game of Thrones actress Lena Headey confesses she isn't happy about the way her character, Cersei Lannister, died in the series. The British actress who...
Jessie Jay spills details on her relationship with boyfriend, Channing Tatum and reveals meeting his daughter. The 31-year-old singer opened up about her actor boyfriend...