From festivals to vineyard tours, we've got you covered on the best things to do in Brisbane this year.
Here's a compilation of our top 20 activities to try in Brisbane from summer to spring:
Summer
From splashing around at Wet 'N Wild and chilling out in air conditioned, world class art galleries, Brisbane has your summer sorted.
Florence + The Machine Live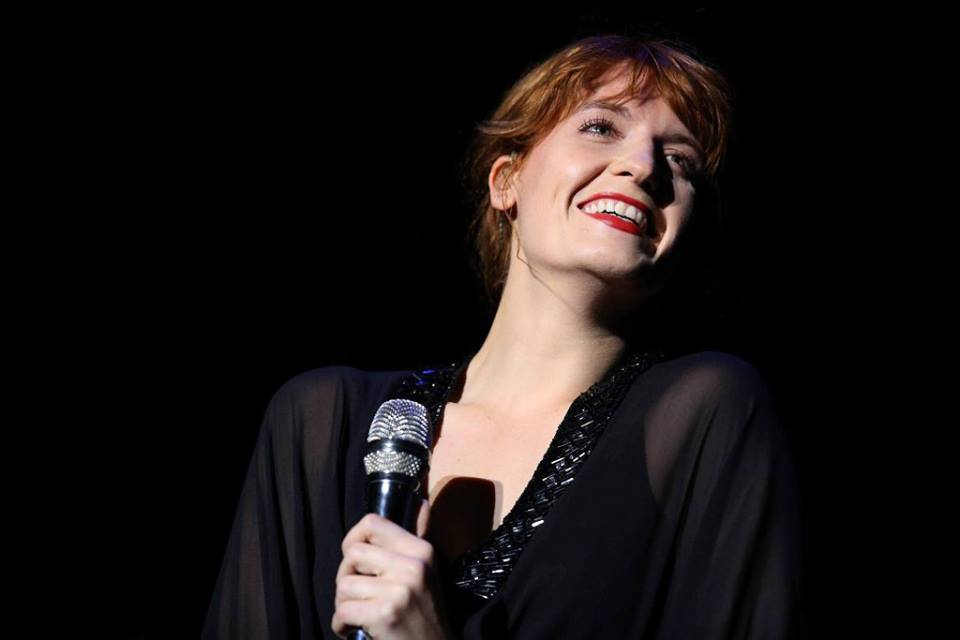 Florence + The Machine will grace the Riverstage in January after releasing their latest album 'High as Hope' in late 2018. The album is a raw, intimate and captivating offering which is more pared back than previous albums; the track 'No Choir', for instance, features Florence Welch singing solo without the orchestral backing she is known for.
This will be the band's 6th visit to Australia after impressing the nation with previous albums 'Lungs' (2009), 'Ceremonials' (2011) and 'How Big, How Blue, How Beautiful' (2015) and global hits such as 'Shake It Out' and 'You've Got The Love'. 'High as Hope' features a range of international artists such as Sampha and Jamie xx. Billie Eilish will no longer be performing with the band due to scheduling conflicts, with Marlon Williams serving as a replacement.
Be sure to grab your tickets soon as some of their Australian shows are already sold out. The Riverstage is at 59 Gardens Point Rd, Brisbane – see here for information on how to get there.
The 9th Asia Pacific Triennial of Contemporary Art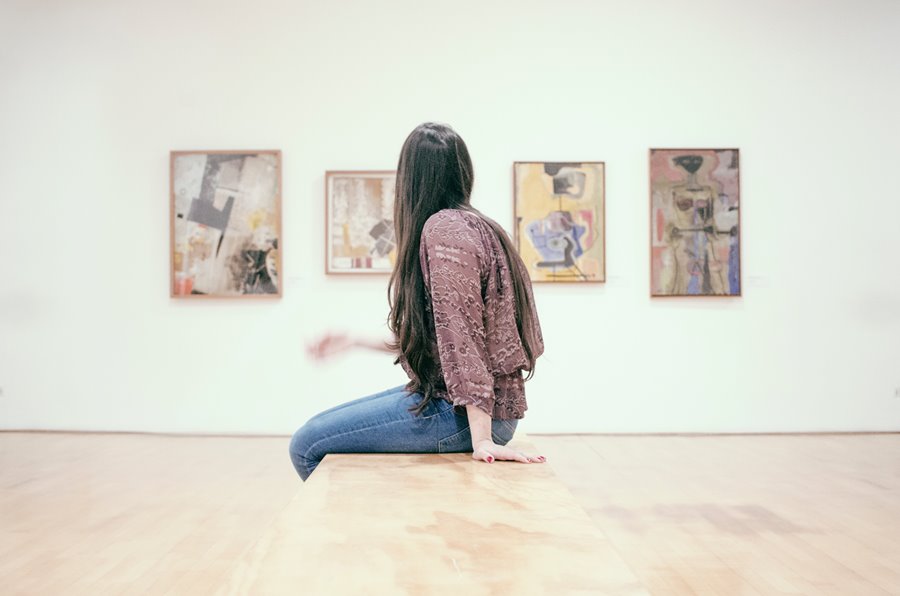 The massive APT series is back at the Queensland Art Gallery this summer, offering significant art from artists throughout the Asia Pacific. The exhibition is vibrant, cross-cultural and thought-provoking, with over 80 artists across more than 30 countries challenging the status-quo of contemporary art. The exhibition examines the relationship of contemporary art to changing social structures.
Be sure to pay the exhibition a visit – you'll be rewarded with brand new installations, photos, video, sculptures and paintings created by emerging and established artists and Indigenous contributors. The show features incredible artists such as Morina Al Qadiri, Zico Albaiquni and Lola Greeno. There will also be a cinema program, tours and activities for kids and a range of special events and programs. The best bit? Entry is free!
You'll find the Queensland Art Gallery at Stanley Place in South Brisbane. Check their website for details on how to access it.
Laneway Festival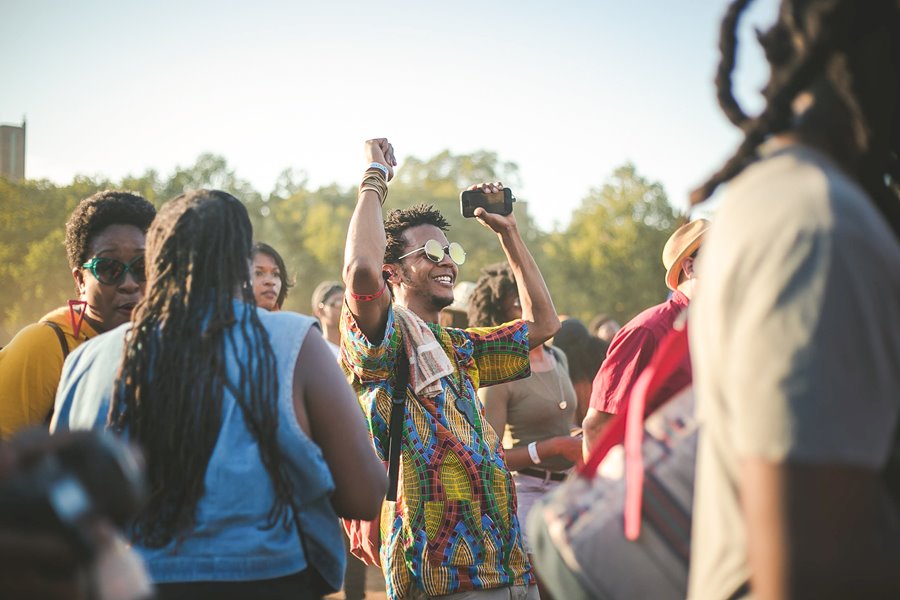 This one-day music festival is renowned for sharing some of the best up-and-coming local acts, including Mitski and Ruby Fields. The name originates from the location of its first ever festival – in a teeny Melbourne laneway. It's been celebrating indie and alternative music in Australia since 2005 and doesn't look ready to stop any time soon.
The lineup features acts including Camp Cope, Methyl Ethel, Gang of Youths, Denzel Curry, Crooked Colours, Ruby Fields, Yellow Days and Courtney Barnett – check out their website for the full list. Nab a ticket for $144, get your outfit ready and prepare to have a blast! Note: the event is for over 16 year olds.
See here for details on how to get to the Brisbane Showgrounds.
Wet'N'Wild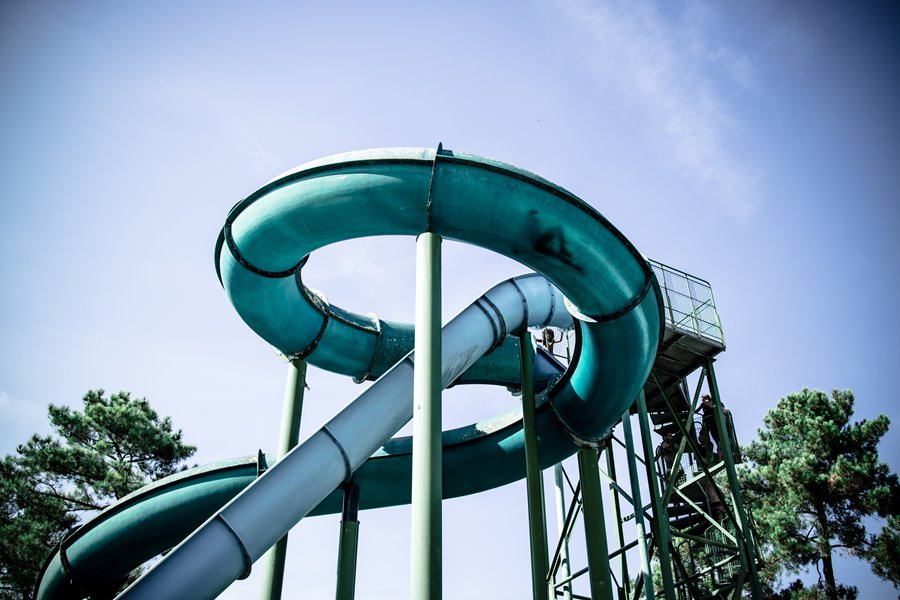 Many of us have fond memories of scooting down waterslides in the sweltering Gold Coast heat. Bring those memories back to life with another trip to the nation's number one water park (whether you have kids of your own now or not). From the giant wave pool to the tornado and the super 8 aqua racer, your day is sure to be packed with watery fun.
Once you're done with all the waterslides, be sure to head over to the hot tubs for some R&R. It's the perfect place to relax after a long day of adrenaline-filled action. They also have a bunch of food outlets, like Bombora Burger Bar and the Pizza Shack, as well as shops for you to enjoy.
Ticket prices vary, with a single day pass costing $79. Save money by buying online or buying a package deal.
Wet 'N' Wild is located on the Pacific Motorway, Oxenford in the Gold Coast. Drive there or catch the route 704 bus from Surfers Paradise.
Brisbane Comedy Festival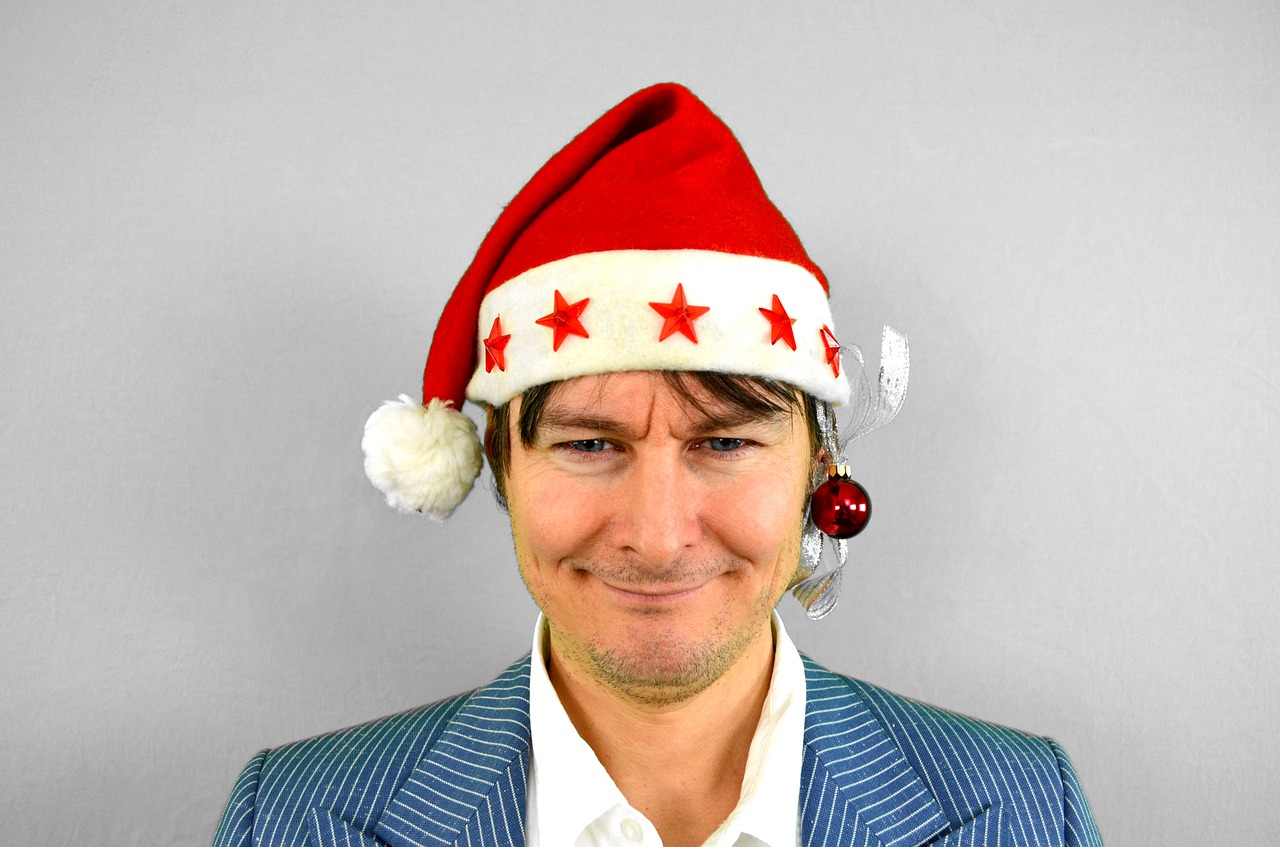 2019 heralds the 10th anniversary of the Brisbane Comedy Festival, which boasts an impressive line-up of national and international comedians. Expect to see the likes of Dave Hughes, Deanne Smith, Tom Ballard, Ross Noble and Nazeem Hussain.
From sketch comedy to stand up and improv, Brisbane Comedy Festival has got you covered, showcasing the best upcoming and established funny folk that Australia has to offer. Prepare to laugh until you cry!
Venues will range from the Brisbane Powerhouse to the Newstead Brewing Co. Milton, offering tickets at varying prices. Check out their website for more information and to plan your trip.
Autumn
Autumn in 2019 is crammed full of comedy, cakes and ballet – there's something for everyone in Brisbane. Prepare to be impressed!
Brisbane Cycling Festival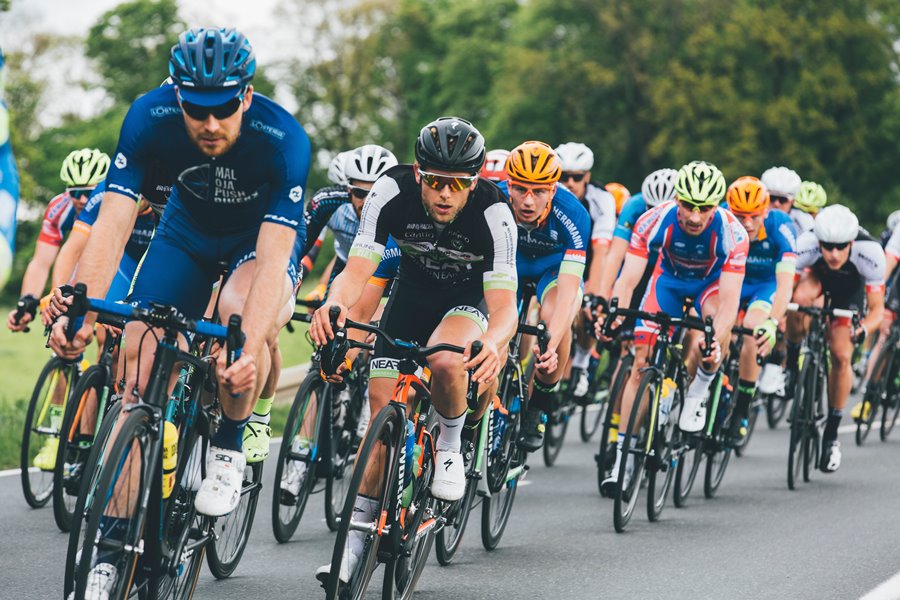 Cycling fans rejoice! The Brisbane Cycling Festival is back again in March with an abundance of events for amateur and professional riders alike. If you're looking for an excuse to get your bike out and have some fun, this is it.
The best track cyclists in the world will come to Brisbane for the Six Day international series final, which offers a unique combination of cycling, music and alcohol for a sporting event with party vibes. Cycling Australia will be running the Track National Championships and the National Road Series will highlight the nation's elite and up-and-coming cyclists.
There will also be amateur and mass participation events to partake in, including the city-wide Tour De Brisbane which will raise funds for the Ride for a Metre Matters campaign, promoting safe cycling in the city. The festival will help bring the Brisbane community together for a month of fun and fitness.
See their website for more details on locations and dates.
Queensland Ballet: Dangerous Liaisons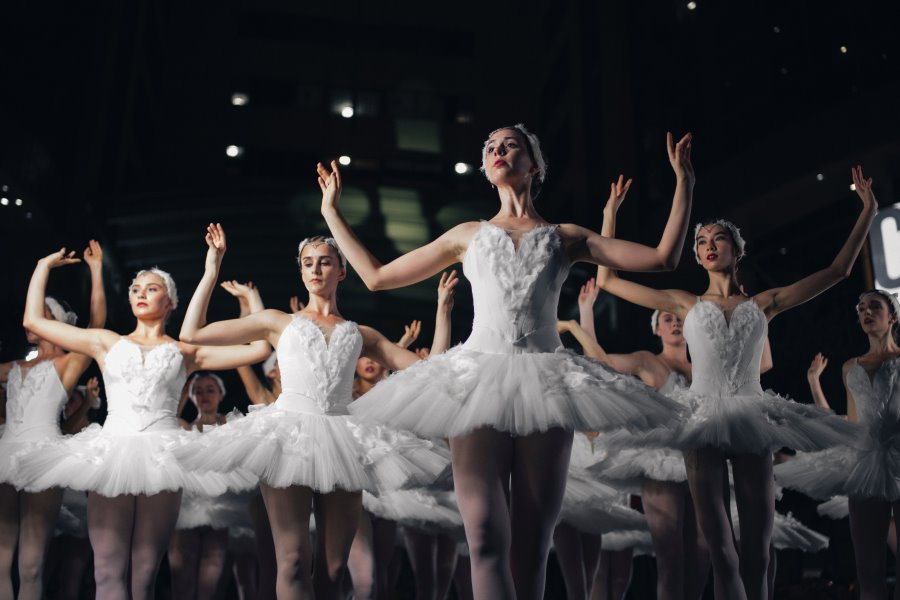 In March you can catch Pierre Choderlos de Laclos' classic novel 'Dangerous Liaisons' in ballet form – the book has been converted into a ballet production thanks to the combined efforts of Queensland Ballet and Texas Ballet Theatre.
World-renowned choreographer Liam Scarlett revives the tale of love, betrayal and seduction to great visual effect, and the costumes, music, set design and lighting are equally impressive. The tale follows the French aristocratic elite of the 18th century and all the drama and romance that goes with them.
The performance contains adult themes and as a result isn't recommended for children. Tickets range in price from $100-115 and can be purchased online now.
The show will be held at the Playhouse in the Queensland Performing Arts Centre on Grey St and Melbourne St, South Brisbane. See here for more information on how to get there.
The Book of Mormon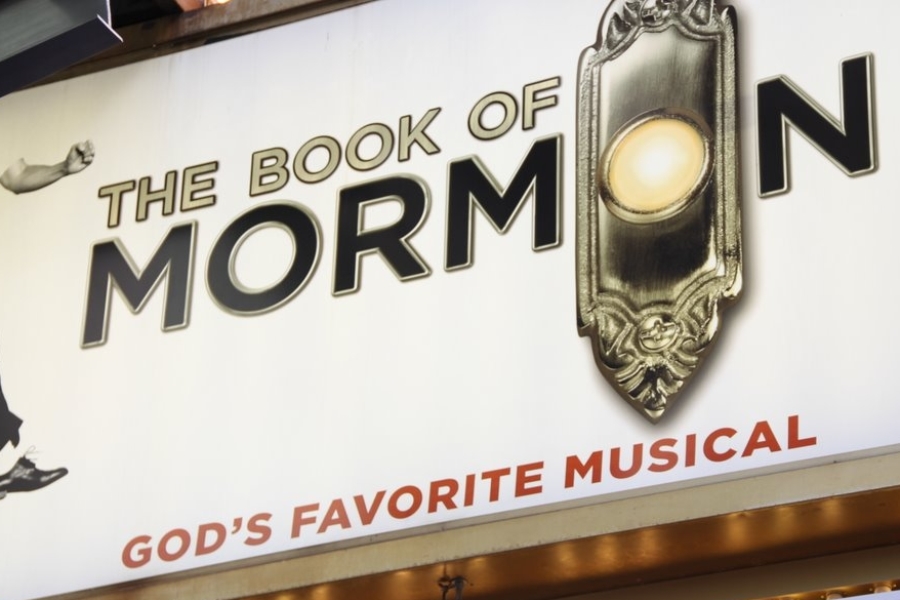 If you've ever wondered what the life of a Mormon missionary is like, this play may be able to enlighten you a little. The comedic musical follows the journeys of an odd pair of missionaries who are sent to Uganda – hint: things go wrong along the way.
Winner of a range of awards including Best Musical, this is a Broadway phenomenon made by the brains behind South Park and Avenue Q. Sold out in London, on Broadway, Melbourne and Sydney, this is a musical not to be missed.
The musical will run at the Queensland Performing Arts Centre starting March 2019. Tickets have almost sold out, so get yours fast.
Brisbane Street Art Festival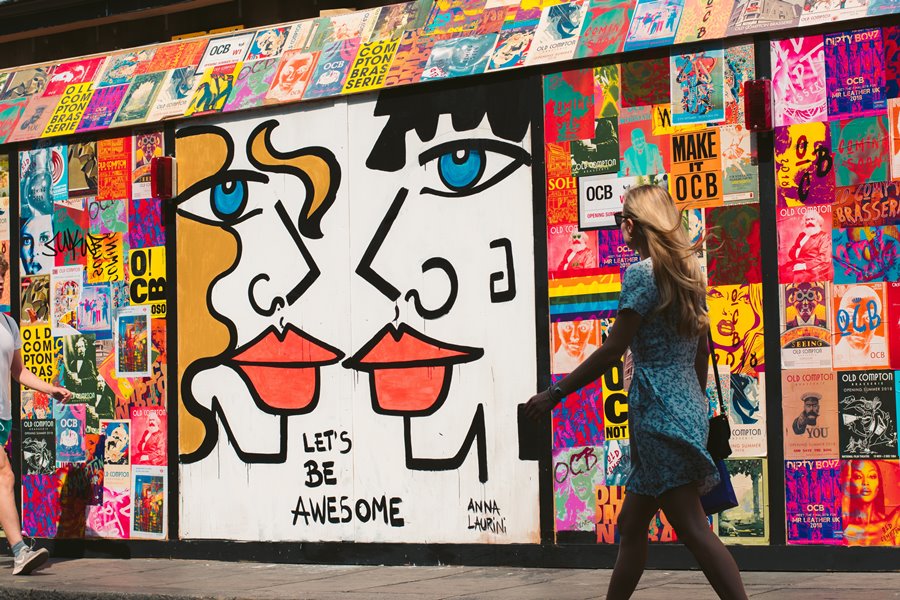 There's no denying that street art is one of the coolest modern forms of art, with artists such as Banksy and Anthony Lister bringing the form to the public eye. The Brisbane Street Art Festival is an annual public arts festival which aims to promote the work of local and international artists using a public platform. It continues to contribute to Brisbane's creative and cultural sector since its inception three years ago.
The festival will run in March, and if last year offers any indication, there may be a festival launch party, too. Workshops, live art shows and murals, food stalls and more are to be expected. Previous years have showcased the likes of Gris One, Sofles, Imogene Peach, Sam Bradley and Lisa Kelly. Artist applications are currently open, with all street artists encouraged to submit.
Information on dates and locations are TBA; stay up-to-date using their website.
International Cake Show Australia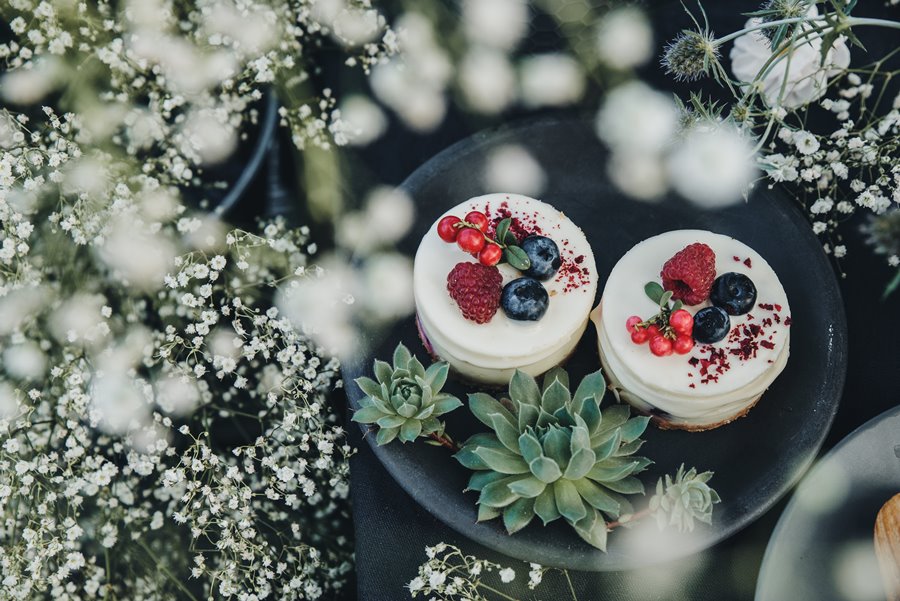 Did you know that Australia's biggest cake and sweets festival is in Brisbane? Head over to the International Cake Show Australia for three days of taste-testing, workshops and shopping. You'll also get to meet some of the globe's top cake artists, bakers, chocolatiers and celebrity chefs.
There will be a range of novelty cakes, wedding cakes, pop-up shops and more on offer. If you'd rather create than consume, join in on the Ultimate Australian Cake Decorating Competition, or buy some new tools to add to your baking kit.
The International Cake Show Australia will run from 17-19 May with an adult ticket costing $24. It will be held at the Brisbane Showgrounds Exhibition Building on the corner of Costin Street and Gregory Terrace in Bowen Hills, Brisbane. Details on how to get there are here.
Winter
Resist the temptation to stay indoors and Brisbane will reward you with plenty of fun for your efforts. There are a lot of festivals happening in winter – be sure to check out at least one.
Quandamooka Festival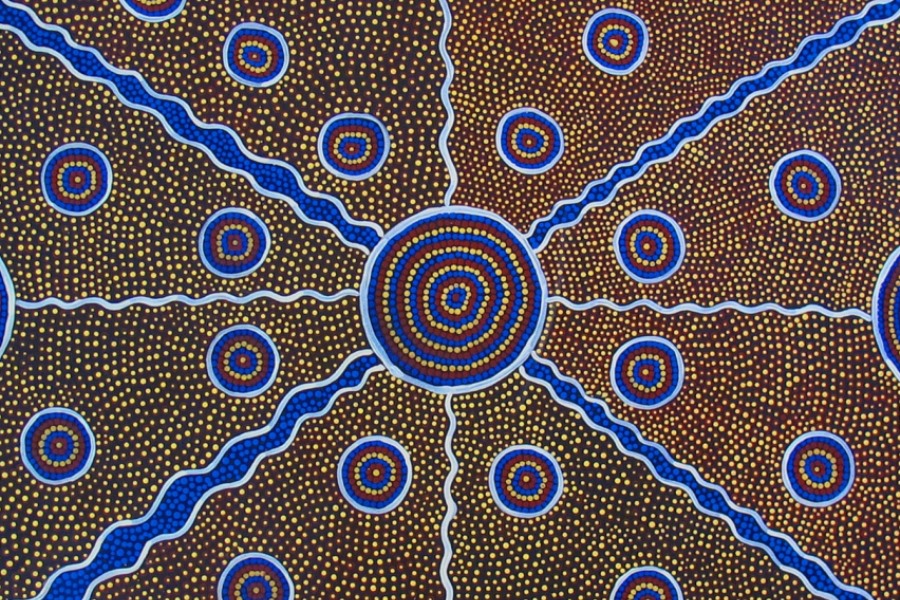 Impressively, this festival lasts for the whole three months of winter. Head over to East Brisbane to enjoy over 40 events celebrating Indigenous culture in the great outdoors. The festival is located on the Quandamooka Coast, a stunning and unique environment home to lakes, creeks, seas and native animals and plant life.
Events include Indigenous sports and music, whale watching tours, bush tucker dining, arts and culture talks, fibre and weaving workshops, art exhibitions, dancing, eco boat tours and corroborees. The First Nations people, the Quandamooka peoples, have lived and worked in the area for tens of thousands of years. Their rich cultural history continues today, where they share their perspective with the world. This is a unique and special celebration which should be experienced by everyone at least once. Head over to their website for more information on dates and location.
Queensland Cabaret Festival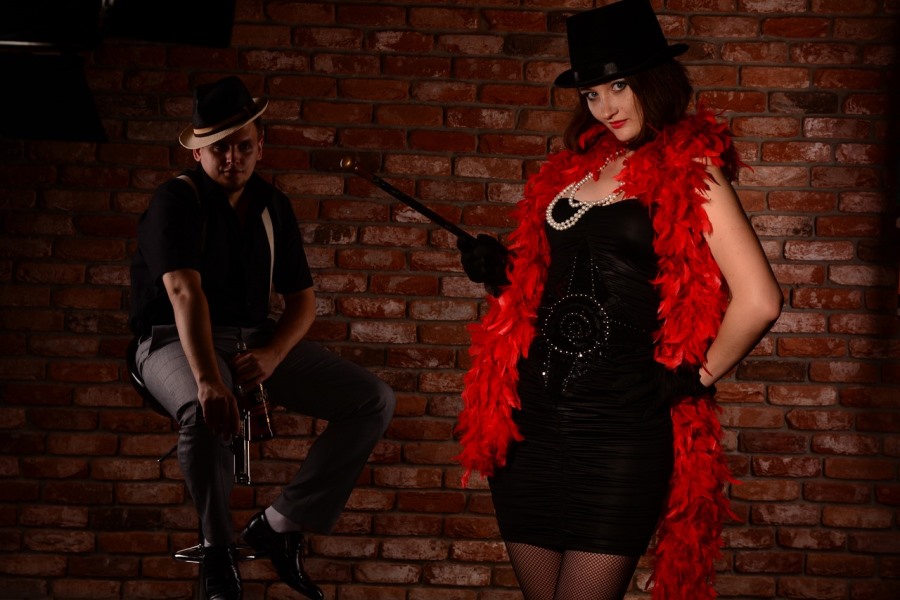 Celebrate the wonderful world of cabaret over a delicious meal in one of the many heated venues across Brisbane this winter. Prepare yourself for soulful storytelling, riveting songs and wild antics as you enjoy the unique talent and style of local, national and international cabaret performers. If you're new to the world of cabaret, do check it out – you might just fall in love!
Previous years have seen acts such as Molly Ringwald, Michael Griffiths, Ed Keupper, Hillbilly Goats, The Sound of a Finished Kiss and Rachel Beck perform. Run by the Queensland Cabaret Foundation and Brisbane Powerhouse, the festival (established five years ago) continues to grow with the help of QPAC providing venue and presentation assistance.
Dates are TBA, though previously it has been held in June at a range of venues across Queensland. Check out their website to stay up-to-date.
Go whale watching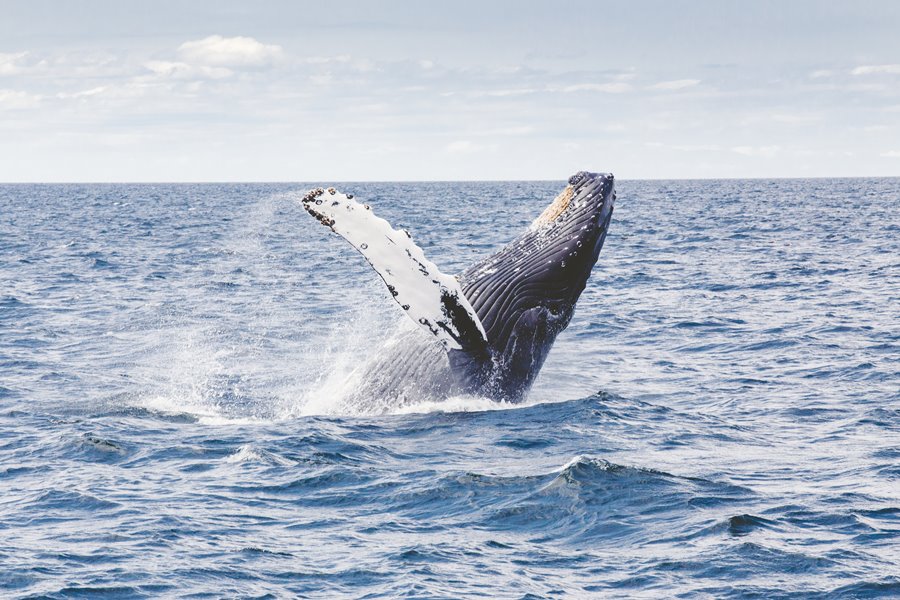 While getting on a boat and sailing the windy winter seas doesn't sound like the best way to spend the season, it's actually the best time of the year to spot whales. At the start of June the humpback whales migrate 10,000km to the warm waters up north, swimming past South East Queensland and offering us a glimpse of their majesty.
There are plenty of whale watching cruises available to choose from, including a 75 minute ferry trip to Moreton Island. If you're willing to pay the bill, you can opt for a five hour cruise around Moreton Bay whilst enjoying a full buffet lunch, licenced bar and commentary from whale experts.
If you tend to get too motion sick to hop on a boat, it's possible to view the whales from the land. Aria Cruises offer land-based tours on North Stradbroke Island where you can watch the whales over lunch. If you're lucky you might even catch a glimpse of turtles, dolphins and sharks.
Scenic Rim Winter Harvest Festival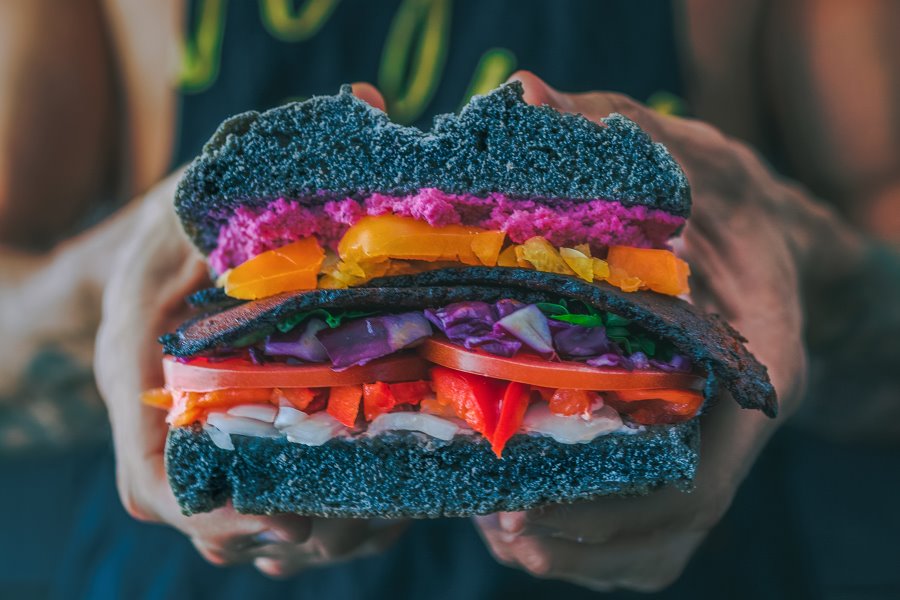 There are few better ways to celebrate the chilly season than by spending the day at the Winter Harvest Festival, an authentic food festival celebrating the range of food produced throughout the Scenic Rim region. With food tasting, cooking demonstrations and stalls packed with fresh produce, it's the perfect day out for families and foodies alike.
Enjoy the bounty of food and wine produced in the Scenic Rim (a gorgeous area in the West Moreton region), whilst getting to meet the suppliers, producers and chefs responsible for all the glorious produce. Savour a tasting platter and wine whilst watching the Tractor Pulling Competition.
The Winter Harvest Festival takes place on 6 July, with an adult ticket setting you back just $10. Unfortunately dogs are not allowed. Have a peek at their website for more information on location and access.
Abbey Medieval Festival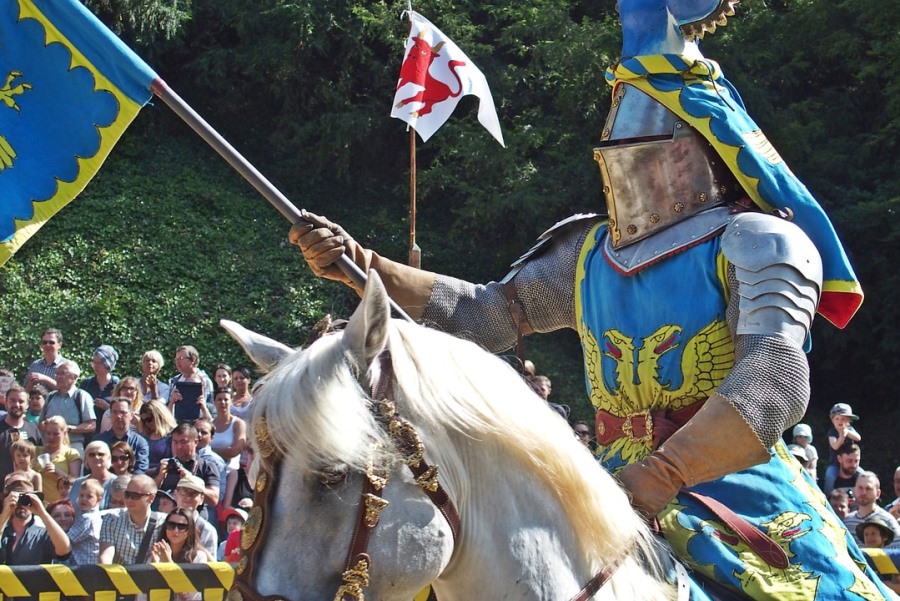 Hosted by the Abbey Museum of Art and Archaeology, the Abbey Medieval Festival offers visitors an immersive and (well, almost) authentic medieval experience in Moreton Bay. If you've ever wanted to dress up as a squire or witness live jousting, this is for you.
The festival, which is the nation's largest medieval event, will feature a medieval banquet, jousting tournaments, street performers, a knighting ceremony, craftsmen and more! And if you're craving a good old fashioned mead, look no further than the Friar's Folly Tavern or the Stag Inn for a selection of medieval alcoholic beverages. There will be plenty of food available, from the traditional to the eccentric (if you're feeling brave!).
The Abbey Medieval Festival happens from 13-14 July; tickets go on sale 1 February 2019. Volunteers and stall holders are welcome to apply. Check their website for details on location and access.
Spring
There's plenty to do in Brisbane during spring, with the jacarandas blooming and the festivals pumping. So grab your coat and camera and get outside!
Photograph the jacaranda season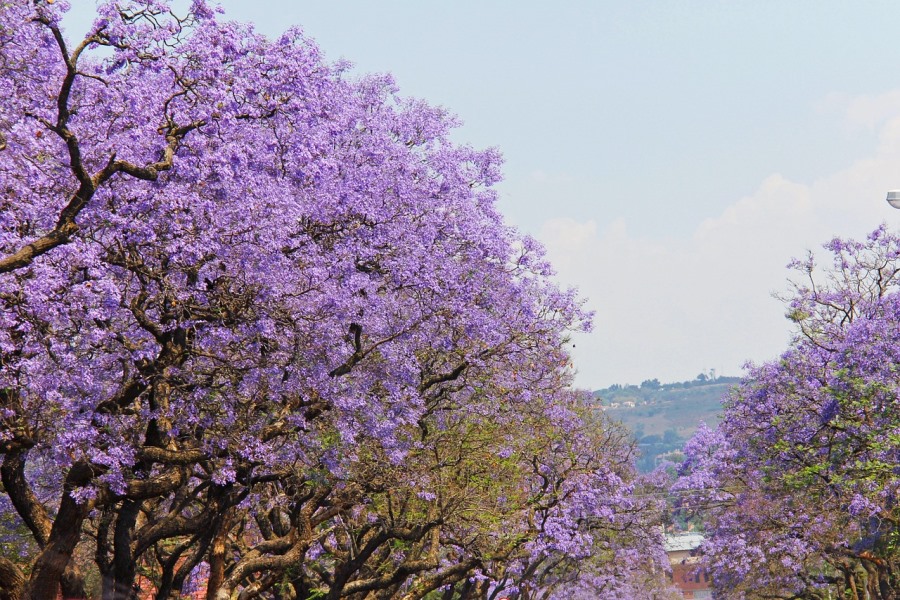 Springtime is the season where the purple beauties come out in full bloom, turning the city to purple and offering photographers and Instagrammers plenty of opportunities to take a pretty snap. Interestingly, jacarandas aren't native to Australia – they've been introduced from Brazil. They tend to bloom around the second week of October (though it depends on how cold the winter was) and last until the start of November.
Jacaranda hotspots include the Dockside Walk at Kangaroo Point, New Farm Park, Princess Street Park, Wilson's Lookout and the aptly named Jacaranda Park in Yeronga. Tips for taking a good photo (even if you don't have a fancy camera) include shooting with the light behind you so that the photo isn't overexposed, having a blue sky behind the tree for contrast, and shooting during sunrise or sunset (to get perfect lighting).
Brisbane Festival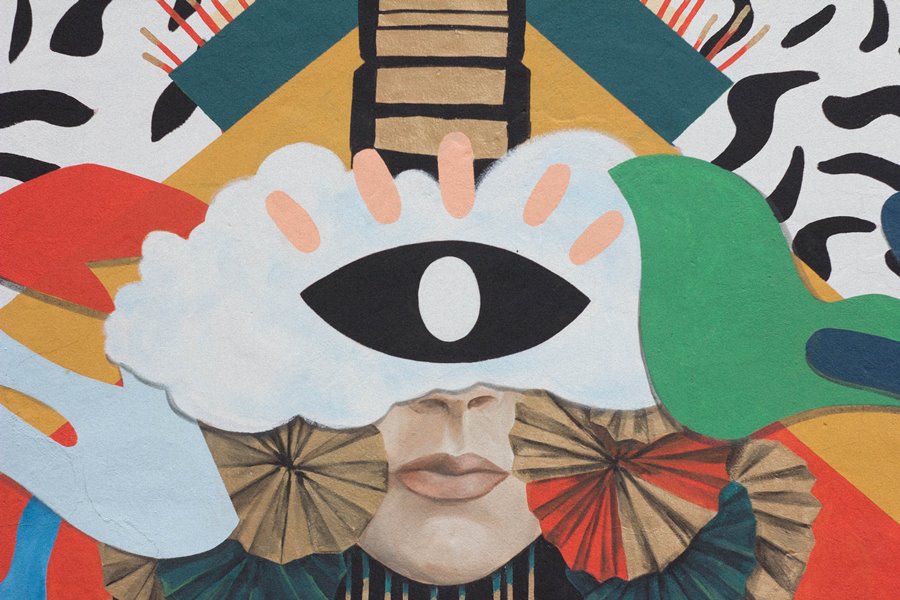 Brisbane Festival is a major international arts festival that takes place annually in September and despite only having started up in 2009, attracts around one million people each year. It aims to connect audiences and artists in order to foster thought, discussion, creativity and innovation, as well as open up the city to the world at large.
Brisbane Festival evolved out of the Warana Festival which has been around since 1961. The Warana Festival included a drama festival, writer's week, pageant, sporting activities and more. It emerged as Riverfestival in 1998 and then became the Brisbane Festival in 2009. It is the youngest major Australian arts festival but is already world-class.
The festival offers a range of arts, music and cultural events. From plays and parties to musical performances by the likes of San Cisco, guests are spoiled for entertainment.
Official dates and tickets have not yet been announced.
Island Vibe Festival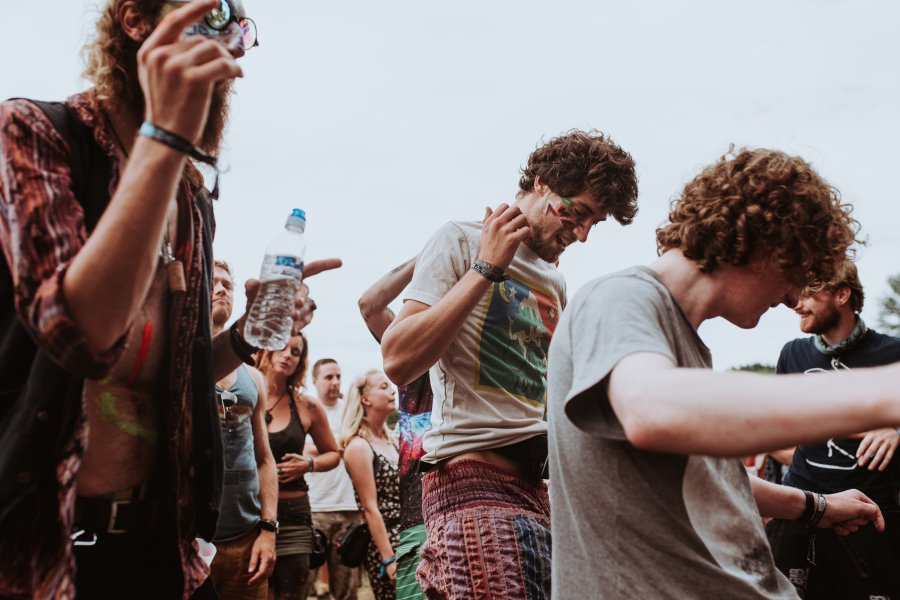 Once a year in October a bunch of party-goers get together in Minjerribah (North Stradbroke Island) for a four day celebration of reggae, roots, soul and electronic music. The festival is multi-faceted, featuring a range of dance, art, workshops, circus, film screenings, food and craft markets and performances by Indigenous and Pacific Islander groups.
The Island Vibe Festival has an ecological and cultural bent which makes it unique compared to many typical music and arts festivals. It offers a great opportunity to share community and culture, with Elders performing the traditional Smoking Ceremony. It's also located in an incredible spot with world-famous beaches.
This is a family-friendly event which is free for children under 13. Dates and tickets are TBA; keep up-to-date using their website and Facebook page. Volunteers, stall holders, workshop presenters and performers are welcome to send in expressions of interest.
Go camping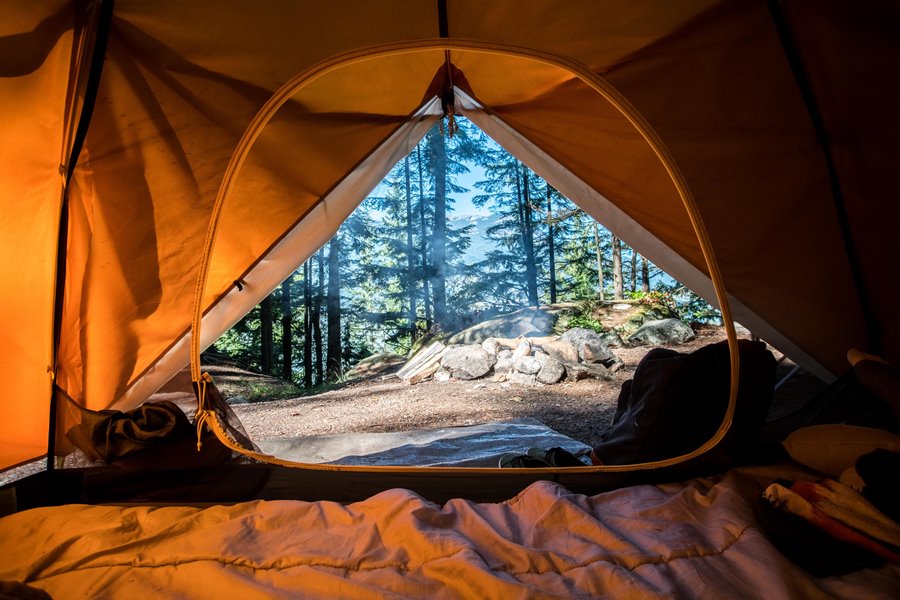 As it starts to get warmer, camping becomes an option again. There are so many stunning places to pitch a tent in Brisbane, with a range of national parks, lakes and beaches to choose from.
Lake Moogerah is a fantastic spot located in the Scenic Rim, nestled amongst volcanic peaks and rolling hills. Book a spot at the caravan park or set up your tent at the national park.  This is a great spot for bushwalking, cycling or boating.
If you want something more coastal, try Bribie Island. Located 65km north of Brisbane and connected to the mainland via bridge, this is a lovely and quiet spot to camp with the family. It also has good facilities and is a great spot for fishing, birdwatching, boating and swimming.
For something really special, Lamington National Park (located in Yugambeh country) is brimming with ancient rainforests, incredible views, special native flora and fauna, and plenty of walking tracks. You are welcome to camp here, just not during December or January.
Oktoberfest Brisbane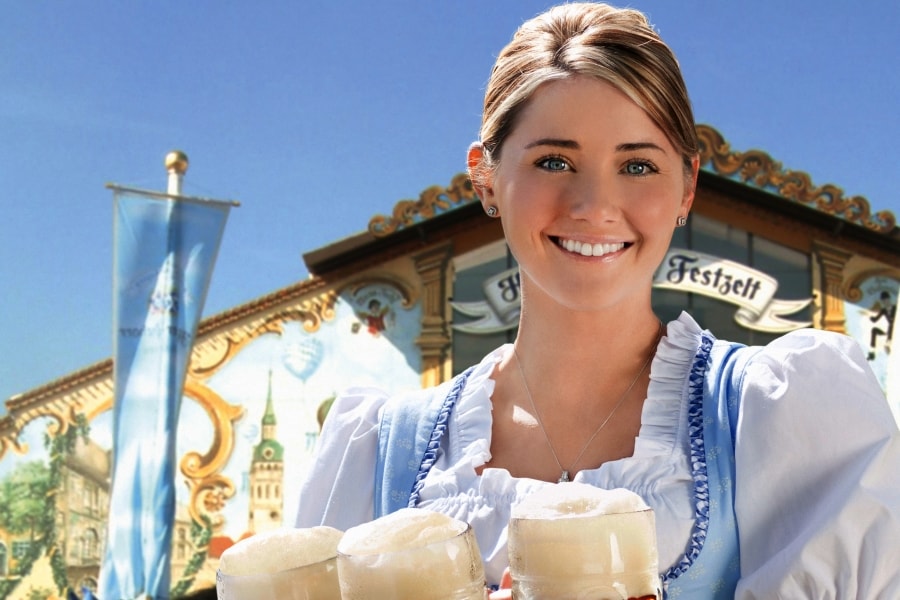 Come October, you'll see a lot of people dressed in Lederhosen. Join in with them! Oktoberfest Brisbane, traditionally located at the Brisbane Showgrounds, is packed with rides, free entertainment (including traditional German music and dance), a petting zoo and bouncy castle, stilt walkers, sausage huts, and of course beer halls.
Official dates and tickets are TBA. In 2018 prices ranged from $25-$35.
Go for a hike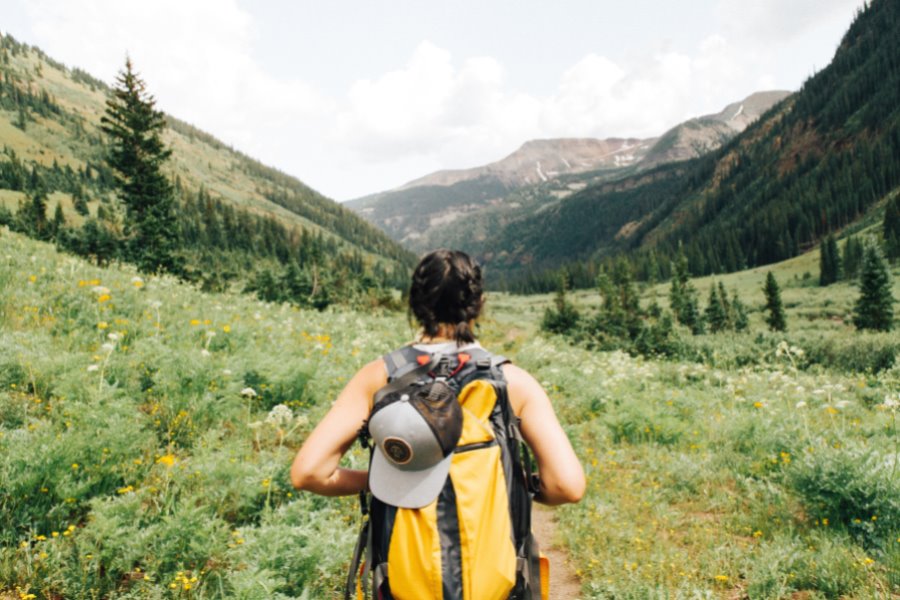 Let's face it, you don't really want to go for a two hour bushwalk in the middle of summer. Spring offers the perfect temperature to enjoy your walk.
Check out the Greenes Falls Track or the Morelia Track in D'Aguilar National Park for stunning rainforest scenery and natural pools. Or, if you're feeling fit, try Mt Cordeaux, a mountain walk with incredible views of Main Range National Park. Afterwards, reward yourself at Peak Restaurant for food with a view.
For families, try the Koala Bushland tracks where you can watch koalas sleeping amongst the beautiful eucalypt forests and see wallabies relaxing amongst the wildflowers. Keep an eye out for horse riders who also use the track. Afterwards, enjoy a pie at the Jolly Swagman Café.
Conclusion
From scenic camping grounds to some of the best music festivals in the country, Brisbane in 2019 is buzzing with activity.