Perth is home to a newly thriving night bar scene, with some fantastic venues popping up in recent years and no lock out laws, Sydney and Melbourne's little cousin is surprisingly competitive when it comes to exciting nightlife, themed bars, amazing cocktail lists and great bar food.
This wasn't always the case in Perth, but the transformation of previously seedy Northbridge and the revival of Perth's CBD has seen some world class bars pop up around the city. These new spaces are a welcome change from grungy old corner pubs and have drawn loyal weekend crowds for a good reason.
Perth's night bar's are top class, with extensive drink lists on offer, rooftop views of the city and hidden spaces galore, there's lots to explore in Australia's fourth largest city.
If you're looking to find some hidden Perth gems for your next Friday night drink then look no further, we've put together a list of Perth's 5 night bars.
Read on for our list below to find out about Perth's most exciting nightlife spots and why they're so good.
List below of Perth's Top Night Bars:
Alabama Song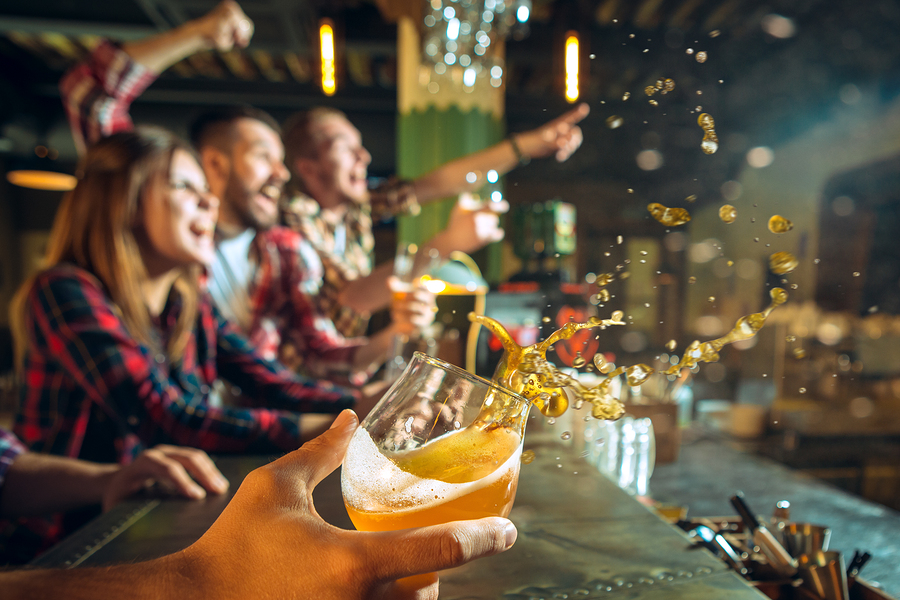 Address: 232 William St, Perth WA 6000
Alabama Song brings a little bit of America's south to Perth, with it's American style dive bar concept.
Alabama Song is the place to be if you love whisky, beer and a warm atmosphere with great music and dancing.
This night bar has quickly become a Perth favourite for it's unique theme. They really did go all in for the theme, think taxidermy deer heads, Americana throughout and a saloon bar to pull it all together.
The Southern theme extends to the staff who are happy to give you a bit of that old school Southern hospitality and are more than happy to talk you through their large selection of whisky and beer.
They'll hand out complimentary peanuts if you're feeling peckish, and serve up American style food if you're hungry.
Alabama Song is a lot of fun, if you want to feel like you're in the Deep South for a night then stop by to check it out.
Ezra Pound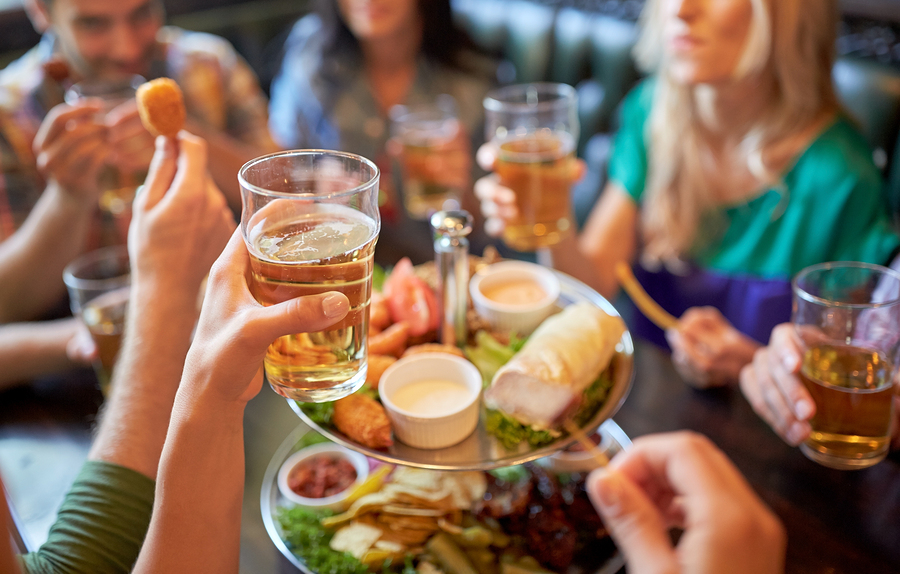 Address: 189 William St, Northbridge WA 6003
Phone: 0401 347 471
Ezra Pound is a prohibition style bar that opened in 2009 and was one of the first night bars in Perth to offer something new than the typical local pub that was standard up until that point. Ezra Pound raised the bar for Perth's bar culture with its creative theming and great drink list.
This unpretentious bar on Perth's William Street encourages are good vibe, advocating that you leave your ego at the door and have an open mind. You can expect a mixed crowd at Ezra's, as everyone is welcome and this is not a place only reserved for the young crowd.
It's hidden away in an alley and aims to reward those that go to the trouble of finding it with a great time.
The staff are friendly and always up for a chat, you're encouraged to treat them as host's and behave respectfully.
If you're hungry they have an interesting menu with some quirky food offerings and great small bites to eat.
If you want to visit one of the pioneer's of Perth small night bar scene then go hunting down alleyway's to find it, it's worth it.
The Standard
Address: 28 Roe St, Northbridge WA 6003
Phone: (08) 9228 1331
The Standard does everything right. You can expect great drinks, food and service and they have a rooftop bar too.
They're set up for lazy Sunday's with a beautiful wine garden, a menu of snacks and larger meals and relaxed vibes. The meals are prepared by chef Chase Weber who serves up some great Asian inspired food as well as 36 hour pork.
Inside, the converted warehouse is just as impressive with funky décor and a relaxed dining area for sit down meals.
The drinks list is impressive, there's a big variety of wine available and the cocktails are classics with a unexpected twists.
Up on the rooftop bar you can get great views of the city and enjoy sipping your drink on a deck in Perth's fine weather.
The friendly staff offer prompt service throughout the week at The Standard.
The Standard is part of the Northbridge revival and an excellent choice for a relaxed lunch, romantic dinner, night out with the girls or sophisticated started to the week.
The venue is one of the best for Perth's night bars and you can expect to find a great crowd here at any time of the week. It hits so many highlight's that it will surely become your regular in no time at all.
Mechanics Institute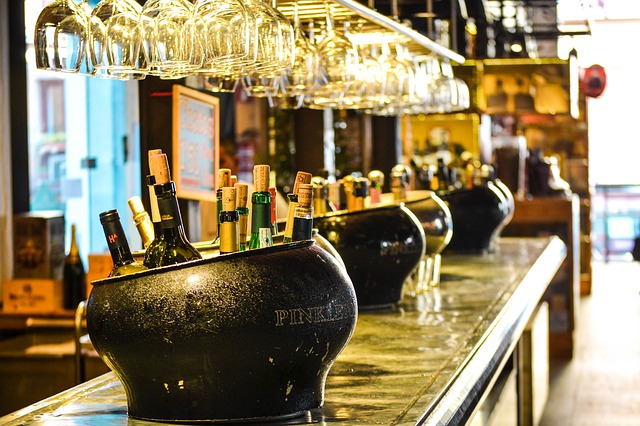 Address: REAR, 222 William St, Northbridge WA 6000
Phone: (08) 9228 4189
Mechanics Institute was built in one of Perth's converted heritage buildings and is an excellent rooftop bar with a cocktail list that changes regularly.
Mechanic's Institute won the title of Perth's best small bar a few years back and for good reason, it's a great place to be with some of the friendliest staff in Perth who are willing to go above and beyond for patrons.
The reviews are overwhelming positive and mention the wonderful, hospitable staff regularly. Nothing is too much trouble, even on the busy Friday and Saturday nights.
They do great burgers if you're looking to pair your drink with some food, and they're not just open at night but also for lunch.
Their cocktail menu changes regularly and are excitingly creative – easily able to compete with the drinks on offer in Sydney and Melbourne.
Perth pull's none of it's punches with this exciting addition to the bar scene that provides excellent service, views of the city skyline and flipside burgers.
This is a great place for a nightcap and is a uniquely Perth experience, visit it the next time you're in the mood for a cocktail.
Sneaky Tony's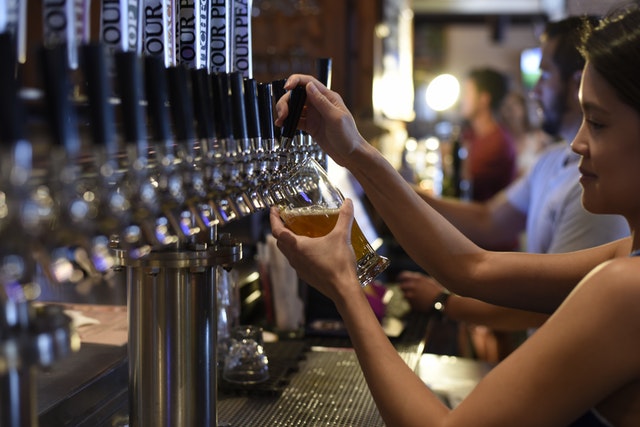 Address: Northbridge WA 6003
Phone: 0432 444 090
Sneaky Tony's was named after the infamous Tony, a prohibition era rum-runner. Sneaky Tony's follows the prohibition theme, set up prohibition style you need a password to enter.
True to its namesake, it takes rum seriously. There are over 300 types on rum on offer at Sneaky Tony's, so this is something truly special in Perth.
Walking into Sneaky Tony's you'll find yourself in a dimly lit old-timey underground saloon space, the theming is fantastic and makes for a great weekend out when you feel like something less low-key then the usual Perth options.
Despite it's hidden away nature and the curated space evoking an air of exclusivity, Sneaky Tony's is not pretentious. Once inside, the staff are friendly and there's a laid-back vibe amongst the patrons that have gone to the trouble of tracking it down.
If you don't like rum, there are plenty of other great drink options and some fantastic cocktails available.
The food on option is great bar food, think cheeseburgers and snacks, and you should definitely take advantage of the complimentary peanuts.
Sneaky Tony's is a great Perth secret, hit it up with friends for a memorable night out – you'll feel like you're back in the prohibition era.