Australian Criminal Law Group is a firm dedicated to defending those who are accused of crimes, particularly serious ones, by the police. They have extensive experience with both serious criminal matters and traffic law, with offices in Blacktown, Parramatta and Sydney's CBD, and are able to represent you in courts all over Australia. They also offer fixed fees and a free initial appointment.
Website: https://aclawgroup.com.au
Addresses:
14/15-17 Kildare Rd, Blacktown
Suite 5, Level 1, 186-190 Church St, Parramatta
1/299 Elizabeth St, Sydney
The firm was founded by partners Deng Adut and Joseph Correy in 2017. Both partners have extensive experience in criminal law at other Sydney firms, and are committed to helping people in their community.
Deng is a former child soldier and refugee from what is now South Sudan, who managed to gain a law degree in Sydney and has dedicated himself to social justice causes since then. He was the NSW Australian of the Year in 2017 and has earned the Law Society President's medal. Deng advocates strongly for his clients and has a special interest in helping the Sudanese community.
Joseph is a very experienced criminal lawyer who has spent his life working to help oppressed communities and ensure the police are held to account. He grew up in Redfern near The Block, and decided to become a lawyer after the Redfern riots. In addition to being a workaholic on behalf of his clients with the firm, he operates a large pro bono practice.
Joseph and Deng started Australian Criminal Law Group in order to help people who would not usually be able to afford a strong, experienced lawyer. They pride themselves on prioritising people over profits, which is why they offer free initial consultations and fixed fees.
The partners, Joseph and Deng, have handpicked a team of other dedicated criminal lawyers to help them. Sarah Ha'angana, Rebecca Black and Steven Mercael are all fierce defenders of their clients' rights, from the first arrest all the way to the courtroom.
Every member of the Australian Criminal Law Group team is fully prepared and able to represent their clients in court – in fact, this trait is a major reason for Deng and Joseph inviting them to join the firm as lawyers.
Sarah was brought in by Deng because he wanted someone from the Blacktown area who understands the challenges faced by those who live in Western Sydney to be a part of his team. Rebecca was headhunted for her extensive experience as a criminal defence lawyer, while Steven has worked at the firm since starting as a law clerk, and has since gained recognition as one of the most promising young lawyers in Sydney.
The team at Australian Criminal Law Group are very dedicated and capable criminal lawyers in Sydney, and are able to assist people with any criminal law matter that might come up, all the way from traffic fines to murder charges!
Australian Criminal Law Group Reviews:
Google Reviews:
"Thank you so much to Joseph, Steven and the crew at ACL Group. Highly recommended on my behalf. Great Professional service which could not have made me happier. From the start to the end you didn't fail me and for that I am forever grateful."
Josh – source
"Joe is one of the hardest working solicitors I've seen. Never stops. Keep it up for your clients, but stop for a coffee everyone and while brother. We need you."
Eric Sagario – source
"I would like to thank Sarah and Australian Criminal Law Group for ensuring I was given a fair trial and a positive outcome achieved. Their efforts have enabled me to be able to move on with my life and look forward to the future. Greatly appreciated!!"
Lochiee Faalogo – source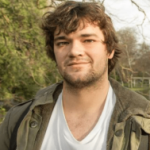 Kieran is an editor at Best in Au and has written for many well-known businesses. No matter his task, he always writes from his heart! He has a passion for a variety of different areas, including the digital world, sport and anything news related.