Home and Away is the second longest running soap opera TV series in Australian television history. It has been airing since 1988. The show is filmed in the locale of Palm Beach, NSW.
What's the premise of Home and Away?
Home and Away is a TV series that revolves around the lives and love interests of the residents of the fictional town of Summer Bay, a seaside town in NSW. Initially the show was focused on the lives of the Fletcher family including husband and wife duo, Tom and Pippa and their five foster children Frank Morgan, Carly Morris, Lynn Davenport, Steven Matheson and Sally Fletcher. The family moves to town following Tom's retrenchment to care for a caravan park. The focus of the series has broadened over the decade as new families have arrived in Summer Bay.
Home and Away's most memorable moments
The series has spanned more than 30 seasons, and currently has more than 7000 episodes behind it. In that time the show has built up a huge repertoire of memorable moments, here are some of Home and Away's best remembered moments.
The Pilot (1988)
When Home and Away first began it was with a bang, the show started with a feature length 90 minute episode that introduced viewers to Summer Bay and the characters of Alf, Sally, Pippa and Fisher who went on to become Australian soap opera legends.
Teen Pregnancy
In the same season, Home and Away tackled the controversial issue of teen pregnancy with Alf's teenage daughter Roo falling pregnant to her boyfriend Brett Macklin. Roo put her daughter up for adoption after being pregnant. The storyline was fairly controversial at the time, especially because of the shows early slot time.
Dannii Minogue shows up (1989)
Dannii Minogue made her entry into the show in 1989 as tomboy Emma Jackson. She was actually already well known in Australia for her appearance on the show Young Talent Time at the age of 7, but Home and Away launched her into international fame. Her character, Emma, came to Summer Bay to visit her Aunt and soon clashed with Alf and other Summer Bay residents. Danni remained on the show for a year, before she left to pursue other interests.
Meg Bowman dies (1992)
Meg was a guest starring character on Home and Away. It definitely wasn't the first time a character on the show was tragically killed off, but Meg's death became iconic for the TV show. The character arrived in Summer Bay in 1992 and quickly developed a relationship with Blake Dean despite the disapproval of her mother. It was later revealed that the reason for Meg's mothers' disapproval was because she had leukemia and only had weeks left to live. The storyline came to a dad end when the character tragically passed away on the beach in Blake's arms whilst they watched the sunset.
Shane and Angel get married (1995)
A classic Home and Away wedding that comes to mind is the wedding of Scott and Charlene, an iconic couple from the show. The couple was played by Dieter Brummer and Melissa George whose romance on the show was very popular with fans. The wedding plans of the couple looked to be ruined when Alf hit Angel on the road, causing her to be in a wheelchair during her recovery. Angel however insisted on going ahead with the wedding and defied the odds to stand and walk down the aisle.
Bobby's face appears in the fridge (1995)
In one of the weirder moments in the show's history, the deceased character Bobby Simpson made a reappearance in the form of a hallucination. Ailsa see Bobby's face in the fridge whilst in the midst of the breakdown, despite Bobby having died two years earlier following a boating accident.
The Sutherlands show up in Summer Bay (2000)
The early noughties are known for being the golden era Home and Away and introduced the very popular Sutherland family to the town. Rhys and Shelley show up in town with their three daughters, Dani, Jade and Kirsty in tow and take over the caravan park. There were a number of dramatic storylines centred around the family over the next few years including Kirsty's forbidden romance with her sister Dani's rapist Kane Phillips, a mineshaft accident and a storyline about Kirsty and Jade not really being twins.
Noah Lawson dies (2004)
Home and Away has become well known for its cliffhanger endings at the end of each season. In 2004 the show left viewers on a cliffhanger ahead of the 2004 Olympics, which saw character Sarah Lewic hold a number of other characters hostage. The episode ended with gunshots, leaving viewers to wonder who had been shot. It was later revealed that Noah Lawson had been shot dead by the character.
Chris Hemsworth's turn on Summer Bay
Chris Hemsworth is one of the show's most famous exports and is nowadays best known as his superhero character, Thor. Before he was saving the world however, Chris Hemsworth played Summer Bay resident Kim Hyde between the years of 2004 and 2007 before he moved on to concentrate on his career in Hollywood.
The Summer Bay Stalker (2005)
In 2005 the show featured a storyline that featured a shadowy figure causing problems for residents of Summer Bay over many months. An anonymous person kept viewers guessing as they attacked other characters and caused bushfires and plane crashes. The stalker was later revealed to be Zoe McAllister, a bubbly character. It was revealed that the real Zoe had been murder by Eve Jacobson who had assumed her identity and gone to Summer Bay to try and get revenge in Sarah Lewis's memory.
Charlie and Joey kiss (2009)
The show courted controversy in 2009 following a brief relationship between policewoman Charlie and Joey Collins. Conservatives throughout Australia complained about the same sex relationship. The show has avoiding exploring LGBT storylines ever since and has been recently criticized for their lack of diversity.
Who is in the cast?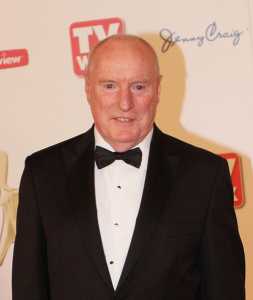 The cast is currently made up of notable character including Alf Stewart (played by Ray Meagher) who has been on the show since 1988, his daughter Roo Stewart (new actress Justine Clarke) who re-entered the show in 2010, Marilyn Chambers who has been on the show between the years of 1989-1992 and then again in 1995-1991, 2001 and from 2010 onwards. Irene Roberts, who has been a character since 1991. Leage Baker, a character since 2001, John Palmer (2009), the Morgan family (2016), the Astoni's (2017) and many more recent additions.
The show is also famous for launching the careers of many famous Australian actors including Margot Robbie, Russel Crowe, Chris Hemsworth, Kylie Minogue, Isla Fisher, Naomi Watts, Heath Ledger, Ryan Kwanten, Natalie Imbruglia, Delta Goodrem, Isabel Lucas, Holly Valance, Julian McMahon, Melissa George, Eliza Taylor, Adelaide Kane, Clare Bowen, Tammin Sursok, Caitlin Stasey and many more.
Controversies surrounding Home and Away
The show has dealt with many controversial topics over the years including teenage pregnancy, drugs, rape, alcoholism, post-natal depression, self-harm, incest, pedophilia, murder, miscarriages, gambling, kidnapping, racism, terminal illnesses, suicide, child abuse, cults and many other topics.