Home
Authors
Posts by Elizabeth Reed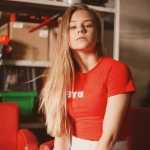 Elizabeth is a freelance writer. She gets a huge dose of inspiration from travelling and food especially when it comes to trying a new cuisine, no matter how odd it may seem. She has visited a lot of countries, however there are places she wishes to be in.
Kemajl Bajraktari is from Eons, a company based in Geneva that provides drivers and cars for business, events and deliveries. They can help people with luxury...
The Sunrise Cash Cow is part of the Sunrise show that airs on Channel 7 every Monday to Friday between 5:30am and 9am AEST/AEDT....