Home
Authors
Posts by Elizabeth Reed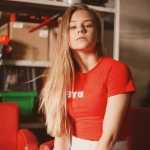 Elizabeth is a freelance writer. She gets a huge dose of inspiration from travelling and food especially when it comes to trying a new cuisine, no matter how odd it may seem. She has visited a lot of countries, however there are places she wishes to be in.
China has issued a ban on all foreign computer equipment affecting its government offices and public establishments. The country has given a three-year deadline...
2019 is a bittersweet year for Beyoncé's fan base. It's the year Queen Bey released new music for the remake of Disney's The Lion...