Home
Authors
Posts by Elizabeth Reed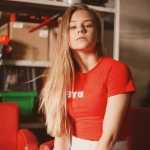 Elizabeth is a freelance writer. She gets a huge dose of inspiration from travelling and food especially when it comes to trying a new cuisine, no matter how odd it may seem. She has visited a lot of countries, however there are places she wishes to be in.
Jason Sudeikis is bringing his comedic chops to Apple's forthcoming streaming platform. The comedian and actor is reviving Ted Lasso for a new comedy series...
Japan is currently facing controversy after two men were denied refuge from Typhoon Hagibis. Japan's main island was battered by the strong winds and heavy...