Home
Authors
Posts by Elizabeth Reed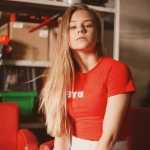 Elizabeth is a freelance writer. She gets a huge dose of inspiration from travelling and food especially when it comes to trying a new cuisine, no matter how odd it may seem. She has visited a lot of countries, however there are places she wishes to be in.
Scooter Braun is attempting to make amends with Taylor Swift to put their bad blood behind following their highly publicized feud over the ownership...
John Travolta has an endearing message for his Grease co-star, Olivia Newton-John, as she fights cancer for the third time. The Australian actress is making...