There are several websites available on the internet that allow you to stream online videos. Whether you are looking for television shows or movies, finding such websites is extremely easy and convenient. However, in order to save you some time, here is a list of 7 entertainment sites that you can visit to stream online videos.
Netflix
Although this website is not for free as you have to subscribe to a package plan, there are thousands of TV shows and movies available at this platform. Users can watch videos on multiple screens by subscribing to an expensive package plan that provides access to 4 screens simultaneously. Netflix offers its original series as well which are quite popular, for example, "Orange is the New Black" and "House of Cards". You can also download the Netflix application in your smartphone and stream shows on the way.
Another interesting feature of Netflix is that it recommends movies and TV shows to its users based on what they have previously watched. This helps you decide what you are going to watch next without wasting any time browsing.
YouTube
YouTube is by far the most popular website for streaming free videos. There are tons of free movies that you can watch on YouTube for free. In addition to this, you can also listen to songs and watch informative videos on YouTube because this platform offers a wide range of genre for the users. Use a fast internet connection in order to enjoy your shows uninterrupted.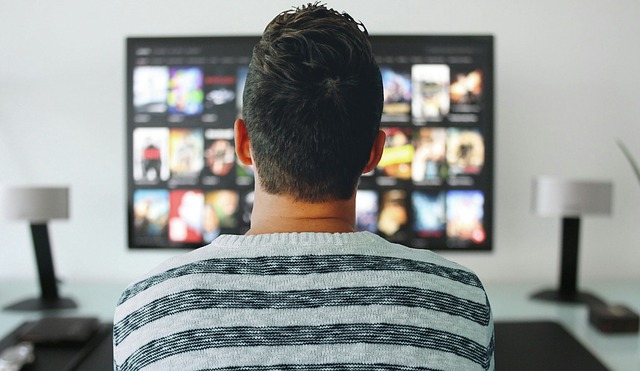 Amazon Prime Video
Amazon Prime Video offers a bunch of content for its users. Although you have to pay for this streaming service, numerous other benefits come along with the subscription. With Amazon Prime membership, you get access to Prime Music, Kindle library and a 30-day free trial period. In addition to this, you also get free two-day shipping on products that are qualified for the deal.
Amazon offers a smartphone application as well so that users can easily stream videos on the go and utilise their free time by entertaining themselves. Moreover, you can add TV shows and movies to your watch list so that you can watch them later.
Vudu Movies on Us
Vudu is widely known for its digital video sales and rentals. However, the Vudu – Movies on Us section is entirely free and is considered to be one of the best platforms for streaming live videos.
In order to reap the benefits of this website, you will have to register yourself on Vudu by creating an account. This will enable you to stream and enjoy online videos that you can rent or buy as well.
PopcornFlix
PopcornFlix is an online streaming website that offers full movies with very limited ads. You will find a wide range of movies and TV shows on PopcornFlix that are categorised according to genre, popularity and new arrivals. This particular platform is highly preferred by individuals who love watching free and legal movies online.
Hulu
Hulu gives you access to recent releases that are not available on any other platform. Moreover, the application version includes fast forward and rewind button so that you can easily rewind and forward the scenes that you do not wish to see. However, to enjoy the content, you will have to subscribe to a package, which is quite reasonable and economical than most of the streaming services.
Google Play
You obviously do not want to pay for a service that you are not using. Therefore, people who watch two to three movies in a month should definitely go for Google Play because this platform contains old as well as new content. TV episodes on Google Play cost around $1.99 on average, which is quite reasonable for people who watch these shows occasionally.
Conclusion
The aforementioned websites are some of the best video streaming platforms available on the internet. You will find thousands of movies and TV shows on these websites in order to make your free time more entertaining. If you know about any other streaming sites, do mention them in the comment section.