With March only a few days away it's time to get excited. A whole lot of new content is coming to your streaming services.
We've put together the ultimate list of what is to come this next month with a selection of our favourites so that you can be sure you won't miss the best new content coming to streaming services Netflix and Stan.
March 1
Homeland Season 6 – the highly successful crime drama will enter its sixth season at the start of the month. (Netflix)
What We Do in the Shadows (Netflix)
Zoolander 2 – Ben Stiller stars amongst a host of Hollywood artists in the sequel to the hilarious Zoolander. (Netflix)
Super Troopers (Netflix)
Love Beats Rhymes (Netflix)
March 3
A Few Good Men – the legal drama, nominated for four Academy Awards and starring Tom Cruise is one that can't be missed. (Stan)
March 4
The Joel McHale Show (Netflix)
March 6
Unreal Season 3, Episode 2 – we are hoping that season 3 can return to the shows best with a new episode set to be premiered every Tuesday. (Stan)
March 8
Riverdale Season 2 – after a one month layoff we see the return of Riverdale in Season 2. (Netflix)
Marvel's Jessica Jones Season 2 (Netflix)
March 13
Ricky Gervais: Humanity – a strong advocate of honesty and getting on with it, the British comedian gets another release on Netflix. (Netflix)
March 14
Sleeping Beauty (2011) – this erotic Australian drama became the highest rated film on SBS World Movies and went on to win awards at international film festivals. (Stan)
March 16
Elementary Season 4 – the series has been continuing on CBS but season 4 comes to Stan allowing viewers to watch at their own leisure. (Stan)
March 17
Spotlight (Netflix)
Dope (Netflix)
March 20
All Eyez on Me – a story of Tupac Shakur (Stan)
The Daughter – a reworking of 'The Wild Duck' the film was nominated for a number of AACTA awards winning Best Adapted Screen Play and best Supporting Actress (Miranda Otto). (Stan)
Wonder Woman – a hugely successful debut in cinemas and the continuing media around the empowerment it created. This is a must see movie. (Netflix)
March 24
Stand By Me – the classic coming of age dramedy directed by Rob Reiner. (Stan)
March 30
Trailer Park Boys Season 12 – following the mischief and games of a group of trailer park boys, the show enters its twelfth season since debuting in 2001. (Netflix)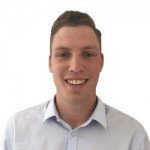 Passionate about writing and sharing my experiences with others. Zac has a keen interest in sport and politics in particular. Contact: zachary.fyffe@bestinau.com.au
What do you think about it?