Home
Authors
Posts by Sage Houston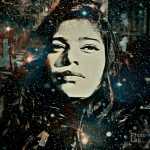 Born in Lincolnshire, Illinois and moving past all hurdles that came her way to NYC – Sage has seen it all. Rekt the world with her 'been there and done that' attitude and showed nothing but compassion to animals and plants. Owning 3 cats, at the moment, she believes to open an animal sanctuary in time alongside pushing forth her writing career.
Sage works as a digital marketer and is loved not just as the human she is but also because of her work and passion.
Katharine McPhee Foster is enjoying her married life with her music producer husband, David Foster. Now, the American Idol alum is opening up about...
At 12 years old, Kirsten Dunst was already acting alongside two of the biggest stars in Hollywood. Namely, Brad Pitt and Tom Cruise. Dunst, Pitt,...