Australia has always been home not only to Aussies but also to many things of its identity such as its cultures, traditions,spectacular views, delicious meals, magnificent tourist spots, treasured sites, wonderful forms of art, extraordinary events and festivities, colorful history and outstanding advocacies. It surely is one of the richest places (not talking about money) here on our rich Earth. It is a must-visit! It should be included in your bucket list! It's a nice dream to fulfill!
Less than five months, and 2018's about to end. Another year is yet to come. If you haven't gone to the amazing Australia for the past years you've attempted to, this coming 2019 must be your year!
Why you should visit Australia?
Looking for reasons why to do so? Here are 5 of the many significant reasons why you must visit Australia in 2019:
#1 Surfest – Australia is one of the world's premier surfing spots.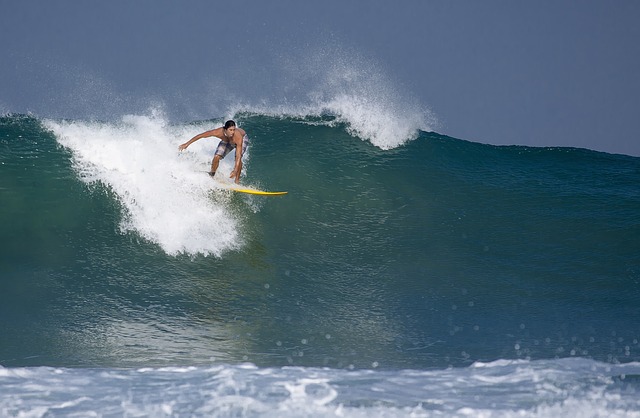 There are countless fun activities and adventures waiting for you in Australia, and surfing is one of them! Surfing isn't just a past time for Australians; it is actually a major part of their tradition, culture, history and even lifestyle. Millions of people in Australia are very much interested in this sport, and a lot really are learning, excelling and winning titles in the industry all over the world. The location is also a very suitable place for Australia is surely rich in astonishing beaches within and around it.
If you don't want to surf, you can just watch surfers instead! Surfest is an annual surfing competition that runs for thirteen days, and next year, it'll happen around February. It began in 1985, so as you can see, it is a very significant event. Surfing is a remarkable sport, not only for surfers and surfing fans but for the whole Australian community.
As a visitor or a soon-to-be visitor in Australia, it would be very good if you'd be part–even just as an audience–of its very much cherished watersport! If you'll think of it, surfing is rarely a main sport or highlight of countries around the globe.The largest surfing festival in Australia (held in Merewether Beach New Castle, New South Wales), Surfest is joined by the best professional male and female surfers in the world. If you'd visit Australia (and you should!), don't miss the one of a kind chance to witness this world's premier surfing destination showcase on how surfing is done and is lived.
#2 Mandela My Life: the official exhibition – Australia is a place of rich history.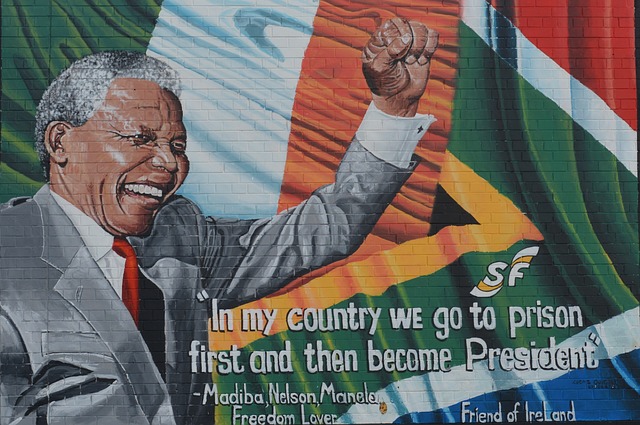 An exquisite feature of Australia is how it gives way for history and life to be acknowledged, appreciated and displayed. For a very long time now, it has featured many historical events and noteworthy people in its land through different mediums such as art, tradition and many more. One of the recent ones is the former president of South Africa, Nelson Mandela.
Mandela brought home the bacon in 1993 when he won the Nobel Peace Prize. In 1994, he became the first black president of South Africa, reigning until 1999. He is loved for he is a symbol of global peacemaking as it was in his time that the government placed the spotlight on demolishing the legacy of apartheid in Africa by tackling institutionalised racism and bringing races together. Mandela, as one of the most significant and most influential people in modern history (especially for the South Africans), has since then deserved a wonderful recognition for being able to be the loud voice against the separation of races which has been truly hard to conquer.
On September 22, 2018, the Melbourne Museum will launch the most awaited world premiere of Mandela My Life: The Official Exhibition, which will uncover the personal and public life and journey of Nelson Mandela. There'll be exclusive personal artefacts, film footages and documents with other mediums of display presented in the exhibition. It will be a world's first! It will start September this year and will continue until March 3, 2019. An extremely beautiful moment and place to experience you surely shouldn't miss! It'll be such an honor to get a bigger glimpse of who Nelson Mandela was. A lot of portions of the exhibition will be brought out of South Africa for the very first time, and how nice it is to one of the eyes to see them come to life.
#3 Harry Potter and the Cursed Child: Australia greatly values all kinds of art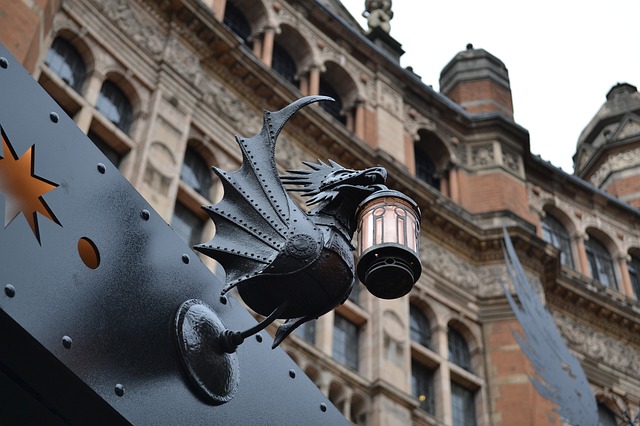 If you'd be very eager to know and learn more about it, you will discover how plentiful is Australia's love for many forms of art! When we say "art", indeed, there are countless forms, most especially when they say, "Art is what an artist says it is." In Australia, whatever kind it is, it's held in high regard, be it music, dance, painting, drawing, sculpture, installation, cinema, theatre, literary and many more!
Speaking of the last two specific art forms mentioned, from January 16, 2019 to November 3 of the same year, Harry Potter and the Cursed Child will be played on stage at the Princess Theatre, Melbourne. Here's something that Harry Potter fans will definitely love! Aside from being the eighth story in the Harry Potter series, it is the first official Harry Potter story to be presented on stage! What a big hit if you'll be one of the fresh eyes to see this wonderful work of art! Actually, even if you are not a fan of HP, it'd be an exceptional decision to watch this exceptional play!
#4 World Cup Gymnastics – Australia is a ground for world-class athletes.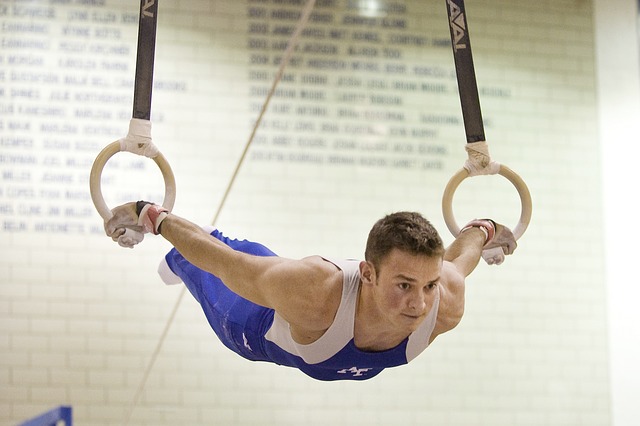 There are several sports all over the world, and not only basketball, as it is one of the most famous and most common.
Gymnastics is one of the sensational sports that have existed! Being a spectator in a gymnastics event, you'll truly see how gymnasts have paid a lot of time, effort, discipline, strength, passion and dedication to finally show their best and perform their excellent routines. The first international-scale artistic gymnastics was hosted by Fédération Internationale de Gymnastique (FIG) in 1975. Afterwards, the event was named Artistic Gymnastics World Cup.
In 2019, the World Cup Gymnastics will be held again in Melbourne from February 21 to 24, 2019. Since 2017, Melbourne has been hosting this event and will continue to do so for the next three years, both for Men's and Women's Artistic Gymnastics.
It will surely be an amazing chance to be present in such a grand event that not everybody in the world gets to experience! Some of the top Men's and Women's Artistic Gymnasts rising worldwide will compete within four days and ten apparatus all contending to bring home the bacon as Individual Apparatus Champions.
#5 Australia Day 2019 – Australia celebrates itself and the people.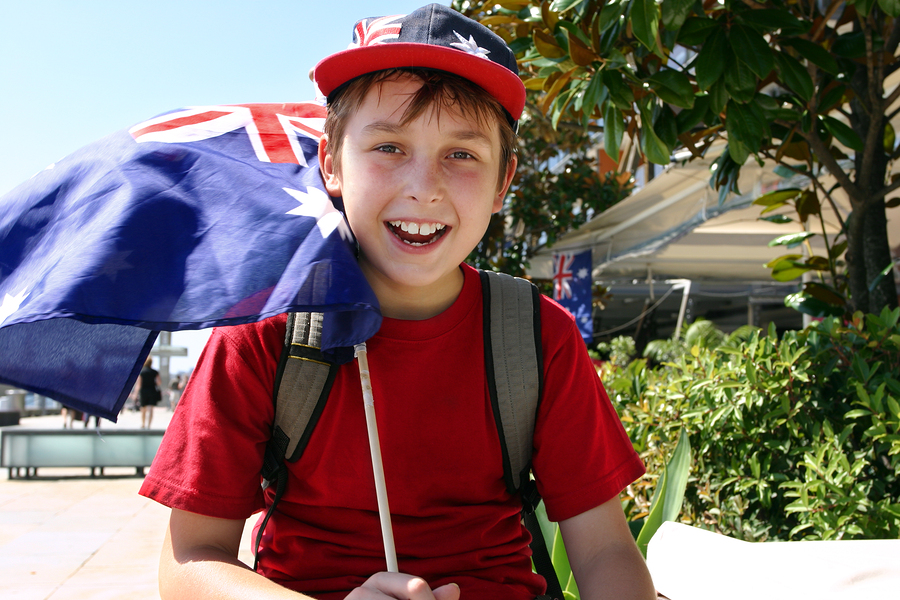 If there'd be a very special event for a place, it's surely its "DAY"! "It's your day!" you usually say to someone celebrating his/her birthday or any special occasion addressed to one person.
Australia celebrates its day, the Australia Day, every January 26. In 2019, it will be observed on January 28. This event marks Australia's official national day. This is the moment to reminisce the glorious history of Australia, to remember and appreciate Australians and to honor the present-day Australia. It is a very merry time to commemorate everything about Australia, most especially the Aussies.
Australia Day is an annual event, and in 2019, surely, there'll be lots of new stuff to expect! It keeps in mind and heart the importance of diversity, community and family!
Whether you are Australian or not, it is such a wonderful experience to have and to see how it is to be "Australian".  Even if Australia Day happens every year, why can't 2019 be your time or first of many? If you're not a local, this will not to just waste some time encountering Australians and visiting a place not your own! Rather, this will be a very remarkable experience to immerse with them, to learn about them and to take part in what's most special to and for Australia.
—————————————————————————
Australia is a place full of richness and treasures, and 2019 might be the year you'd experience to lay your feet on its beautiful and festive land.
—————————————————————————