Are you looking to build a professional website? Are you seeking support of a robust content management system? Do you aim to construct, operate, and organize a full-featured project? Are you seeking an appropriate design and programming environment to develop a modern-day website?
What you need is a cutting-edge content management system, with content and design competencies, that can be created within stipulated budget and time. There are two such content management systems, both successful, both in-demand, both loved by developers & designers – WordPress and Webflow, two big names in the era of CMS.
Both are often compared with each other and have their own characteristics to portray. Let us go through individual features of both, to understand their individualistic properties.
WordPress has been a popular CMS since years, has its own popularity chain and needs no further proof to establish its reputation. But, when it comes to choosing an alternative, Webflow is the right choice. As such, both are good and have their own shining stars to make them likable. Let us have a look at them individually and then compare them against each other.
WordPress – an overview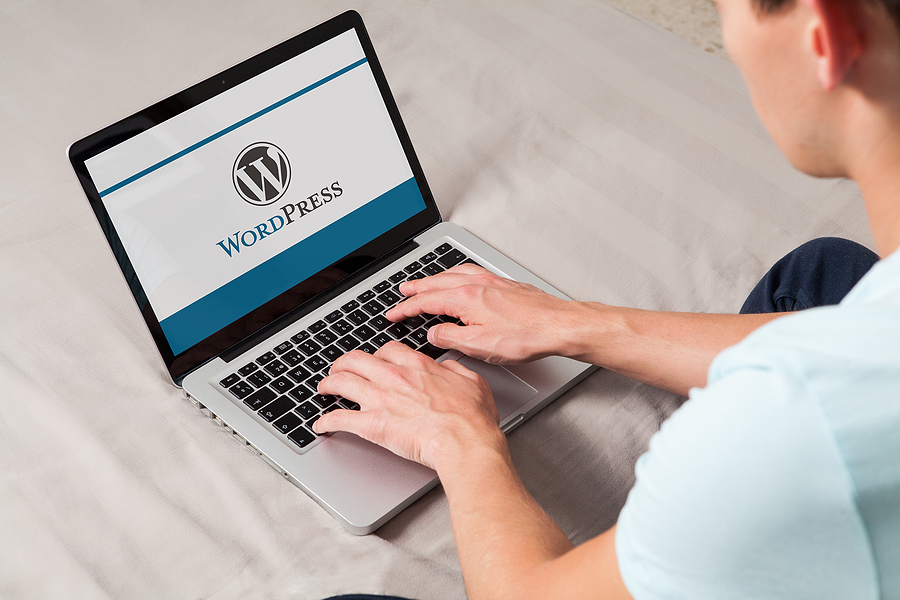 One of the leading CMS across the globe. As an open source content management system, it relies on PHP. It has been a preferred option for many functionalities – creation of blogs and portals, building websites, online stores, and landing pages. Thanks to its effective plug-ins, WordPress can design and develop any type of web resource depending upon your requirements.
WordPress makes real good use of several templates that are especially meant for it. There are a lot of good features that WordPress facilitates its users with – changing color schemes, main menu creation, loading of the website logo, displaying independent widgets and many more.
Key features
Enriched performance
Flexible and customized designs, plug-ins, templates
Simplistic administration panel
Inbuilt and easily usable file manager
Assorted and wide variety of plug-ins
Extensive documentation and training support
SEO friendliness, simple to use
Large variety of plug-ins for customizing sites
Large community support
Mobile responsiveness
Great visual editor for interface updates
Regular updates to keep it latest
Achievements (Source)
7 million posts are published every month on WordPress
2% of the web is powered by WordPress
The most popular WordPress theme has earned more than $34.6 million
Webflow – an overview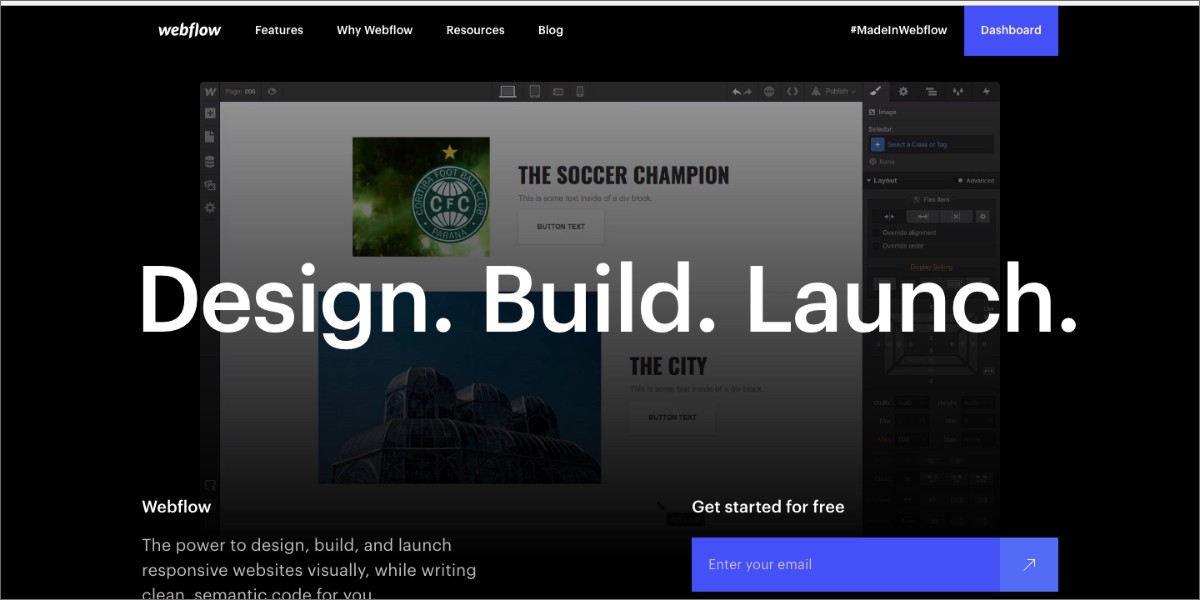 Webflow is a modern-day CMS which facilitates creation of websites, portfolios, blogs, business cards with a drag and drop interface and a powerful visual editor. It offers total control over its coding elements with an exclusive property of assigning classes to updateable elements and their editing. It can, even, download the code and export it to a 3rd party host.
Being a newer version, it offers sufficient documentation and video support for novices to learn it quickly and effectively. Coding is an easy task here since it does not call for exceptional skills at programming. It can even be used for individual utilization.
There are features such as panel with blocks, placing elements like maps, images, videos, forms etc. You can even utilize you own fonts, password protection functionalities and layouts. Seamless integration with services like PayPal, Google Analytics etc. offers special weightage.
Key Features
Simple to use, not much coding skills needed
Ample visual support for designers and developers
Easy way to integrate and migrate code to third party elements
Drag and drop feature with an insightful editor
Operates seamlessly with CMS information
Responsiveness in design layouts
Reusable CSS components and code editors
Direct publishing to the web
3D animation and transformation with least coding
Completely customizable content structure
Facility to design multiple pages at a time
Almost cent percent up-time with regular monitoring
Achievements (Source)
There are 128,052 live websites using Webflow and an additional 94,873 sites that used Webflow historically
20th most popular in the Top 1 Million sites in Content Management System category
WordPress vs Webflow comparison of characteristics
| | | |
| --- | --- | --- |
| Features | WordPress | Webflow |
| Target Users | Suitable for newcomers and experienced alike, welcomed by all | Can be availed by novices and professionals both |
| Simplicity to Utilize | It has excellent features to enable easy and effective coding. Its automatic site creator and code-free nature makes it more likeable. | Since there is least coding involved, it is quite easy to use. Has an instinctive interface and since it is simple, things are done easily |
| Design Themes | Completely responsive themes are available to ease website development process. You can choose premade themes, page builder theme or plug-in. | Flexible and readymade themes are available to choose from, through a page builder |
| Pricing Models | WordPress engine is free to use, advanced payment plans available easily. Open source and free to download. Uses a micropayment pricing model, paying for those individually. | The first project is free, paid plans available for hosting and premium facilities. They offer a free trial. Uses a subscription style payment plan. |
| eCommerce | Power for the eCommerce enterprise, payment portals, shopping etc. | Includes basic workflows for eCommerce functionalities |
| User Interface | Because of Gutenberg, good content can be created with the drag and drop layouts | Has an effective drag and drop interface just as in Photoshop |
| Third Party Integration Support | WordPress has an extensive level of integration with third party developers | Webflow has a basic level of integrating with third party developers |
| SEO Support | With complete plug-in knowledge, it is highly SEO friendly and offers total support | Fully customizable SEO with latest features and support available |
| Templates | Thousands of WordPress templates are free to use and easily available. Few of them are paid. | Webflow templates are paid and not freely available |
| Learning Curve | It has a lesser learning curve since it is easy to grasp and simple to understand | It has a little higher learning curve since it uses modern-day functionalities |
| Popularity | Since it is years old, it is highly popular and established amongst the designer and developer community | It, being a modern-day technology, is still establishing its groove |
As we wrap it up
Both – WordPress and Webflow are great CMS, raising their popularity bars, with their own characteristics. Factors such as individual web design needs, expectations, web design experience, budget, time limit etc. play a pivotal role in deciding what to choose.
For all those who have more experience in web design and are looking for full customization with a stipulated time and budget frame, WordPress is the answer. For those who have time and budget to experiment, Webflow can be experimented too.
It completely depends upon the user's choice and requirements that one can decide which one to choose. After all, to each their own! You can choose your preference.