It's no secret that we Australians love our cars. We love going on long drives, driving through scenic routes, listening to our favourite music playlist. But there's a new breed of Australians, or more specifically, Sydneysiders, who are ditching their cars for public transport.
According to this constantly expanding group of car shunners, a car is more trouble than its worth. They believe that the benefits of owning a car do not outweigh the drawbacks, and so choose to live a car(e)-free life. Selling your car and making do with public transport can sound like a nightmare to you, but the younger generation seem to love it.
So, while car lovers are adamant that a car is a necessity and makes life easy, Gen-Y vehemently oppose that theory, stating that a car is more of an "unnecessary luxury" than a necessity.
Top reasons why Gen-Y Sydneysiders choose to not own cars
Owning a car can be expensive
Proponents of public transport argue that owning a car can be a big expense. When you add up fuel, service & maintenance costs, insurance & rego, and parking expenses, the combined total is enough to give anyone pause. And it makes sense when you think about it.
Since most of the Sydneysiders who choose not to own cars are in their late twenties to mid-thirties, they don't have children and families to worry about. They are perfectly content relying on public transport to get them from point to point.
Their priority is to save up money for the down payment for a house. And to achieve their dream of someday owning their own place, they are willing to forego owning a private vehicle.
Parking in Sydney is a nightmare
The parking situation in Sydney leaves a lot to be desired. If you work in the Sydney CBD, then commuting to work by public transport is a lot more hassle-free and convenient, than driving to work.
Not only is parking expensive but navigating the roads during peak traffic hours is sure to leave you drained and frustrated. Compare that to travelling by train or bus, listening to your favourite podcast or catching up on some reading, and it's easy to see why Gen Y prefers to catch a train instead of getting behind the wheel.
The popularity of car pooling and car sharing apps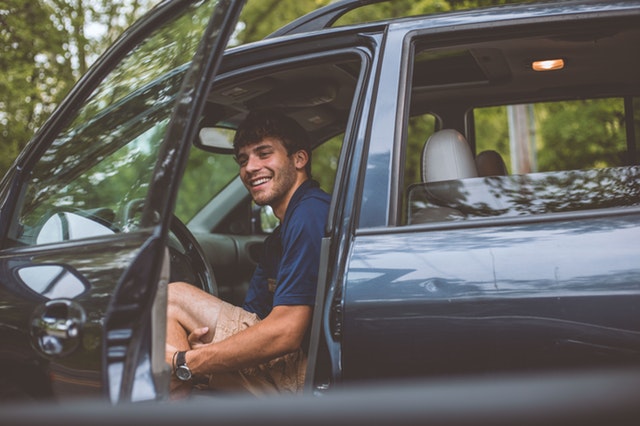 In the last few years, car pooling has become quite popular in Sydney. Neighbours choose to car pool, saving on gas and parking fees. There are even carpooling apps that allow you to find people near your location who can give you a ride to where you're going.
Uber has also been a big factor in ushering in a generation of Sydneysiders who would rather call an Uber than drive.
Gen-Y loves peddling to work
Gen-Y is definitely more fitness and environment conscious. More of them are opting to ride a bike or walk to work than ever before, in an attempt to be more fit and reduce their carbon footprint. Walking to and from work is looked at as a better alternative to getting stuck in traffic and experiencing road rage.
Renting a car is always an option
But what about when the day is bright and sunny, and you just feel like going on a drive? Well, renting is always an option when the driving bug bites. You can rent a car for the weekend and go to the Blue Mountains or Jervis Bay, enjoy your day and return the car once your done.
What does the future hold?
When it comes to public transport, Sydney rules the roost. And it looks like public transport will become the most used and most preferred transport mode in the next ten years. The NSW government's Future Transport Strategy 2056 report states that the aim is to ensure that by 2056, 70 per cent of people live within 30 minutes of where they work or study, making public transport the most viable mode of transport.