Ten years ago, you would never have expected Peruvian cuisine to be served up in Sydney and Melbourne, or established Peruvian businesses choosing to invest and expand their ventures on the other side of the planet, but stranger things have happened… and Peruvian cuisine is on the rise.
Bordering Ecuador, Colombia, Brazil, Chile, and Bolivia, Peru is one of Latin America's food hotspots. In fact, the country's government has been working hard to position Peru as "the food capital of the world," following a significant increase in Peruvian gastrotourism in the past several years.
Indeed, food lovers from around the world have been heading to Peru in their millions, and the country's tourism figures have been steadily increasing around 25% year-on-year, with 2017 seeing the country welcome more than 3,835,000 tourists, sampling its delicious food and helping to spread the word about the cuisine to their friends and family.
But how has Peru managed to make a splash in Australia, and what can entrepreneurs do to take advantage of the rise in demand for delicious Peruvian cuisine? Below, I offer my analysis and advice on how to maximise your chances of success in Australia.
Why is Peruvian cuisine on the rise?

Being able to blend together Western and Asian methods of cooking, Peruvian cuisine is unlike anything else. Its people are passionate about telling stories through food, melding together unique flavours, and putting their hearts and souls into their dishes.
Chillies, potatoes, and corn are three of the most important ingredients in any Peruvian dish, and all are grown locally in the country. Quinoa is also a popular ingredient, which is no doubt attractive to today's health-conscious consumers who want their food to be delicious as well as nutritious.
Peruvian chefs prepare food with rice, wheat, and meats like beef and chicken, although they have been known to roast guinea pigs from time to time. The country's desserts are also important with caramel a key ingredient, and its 'suspiro de limeña' – condensed milk with meringue – is something that must be tasted to be believed.
Simply put, this Peruvian cuisine is uniquely delicious and is naturally coming to the forefront as consumers demand flavour and excitement in their meals.
Perhaps one of the most obvious reasons why Peruvians have made their way to Australia is because of the countries' trade agreements. Despite only being signed last year, the Peru-Australia Free Trade Agreement is helping to improve economic relations between the two countries and making it easier for Australians to import natural resources, such as food, and Peruvians sell their products and services to Australia's rising middle-class.
According to the Department of Foreign Affairs and Trade, two-way trade between the two countries hit AU$590 million in 2016, and the new trade agreement will no doubt increase this figure. Therefore, incorporating a local company in Australia can offer significant returns on investment for Peruvian businesses, many of whom choose to enter into hospitality and the food and drink market to appease the demand for quality Peruvian cuisine in Australia.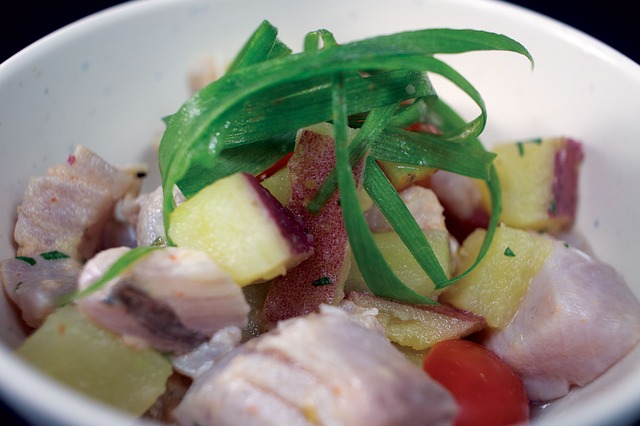 Eating out is on the rise
Data from the Commonwealth Bank shows that its customers alone are spending an incredible $640 million per month on eating out in restaurants and chains across Australia. That works out at around $140 per month per Australian citizen – a figure that has increased more than 6% over the past two years.
In the fast food industry, consumers are spending around $90 per month, which has increased 20 percent on the past two years. As more and more American fast food giants, like McDonald's, Domino's and KFC make a mark in Australia, that figure will only increase, and businesses big and small can benefit.
In a separate report from the Australian Bureau of Statistics, Australian households are shown to be spending more on eating out than they do on electricity. Indeed, takeaways and restaurant meals accounted for $95.05 per household per week in 2018, compared with energy bills ($35.05) and secondary education ($27.99).
It was also revealed that Aussies are spending more than $2.6 billion per year on food and drink deliveries through sites such as Uber Eats and Deliveroo, many of which sell produce from local high street restaurants.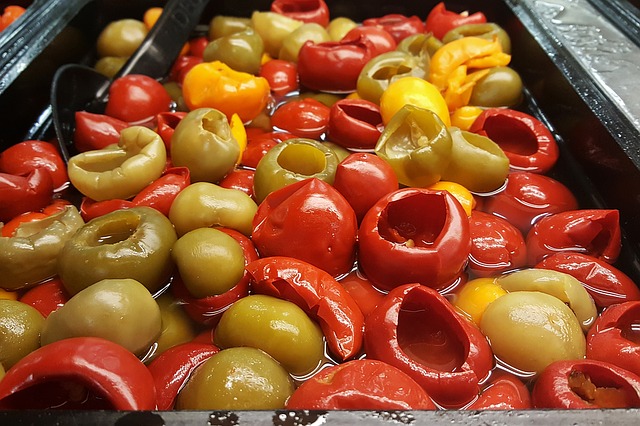 Changing global attitudes
Another reason why Australians cannot get enough of Peruvian cuisine is that of our changing global attitudes toward food. Twenty years ago, the majority of us stuck to our local cuisine and barely ventured into something more exotic, but today we're better travelled and are more willing to take risks with our food, in an effort to try something different.
Millennials are fuelling the market for new cuisines and allowing chains and one-man-band restaurants to open around the world, serving dishes that would never have been considered in the past, including Peruvian and Vietnamese.
Their survey, which involved more than 5,000 consumers, showed that millennials were more likely to try unusual recipes or food made with exotic ingredients, fuelling demand for food from different countries and cultures. Mix in the globalisation of the world and the colliding cultural landscape in major towns and cities in Australia, and it's clear why Peruvian cuisine is on the rise. As an entrepreneur, it's up to you to capitalise on this demand and get started in the country, or even partner with a Peruvian restaurant chain to supply ingredients.
There's no denying that the demand for Peruvian cuisine in Australia is on the rise and that this offers unique opportunities for Peruvian entrepreneurs. Weigh up your options and give it a go – you could soon be running a successful chain of restaurants and expand not only in Australia but in other developed markets such as the United States and the United Kingdom. Whatever you choose to do, I wish you the very best of luck. "Buen provecho!"