When traveling to various unknown destinations for the first time, a lot of things come into play. For starters, you will have plenty of questions and concerns during the planning period. Before traveling, you should ask yourself these important questions; where are you going? When are you traveling? How many days will you be gone? Where will you stay? What activities will you engage in?
Planning such visits is not easy. You may have all the resources to travel but lack proper guidance throughout the trip. If you want to have a successful trip, involving a guide for your tour is the best option.
In this article, we focus on Tuscany escorted tours and how they can make your trip to the area memorable.
Understanding Tuscany escorted tours
Tuscany escorted tours are guided trips when visiting the area. An escorted tour also referred to as group touring, is a traveling experience that provides tourists with a professional guide throughout the trip. In most cases, escorted tours involve a group of travelers heading to the same destination.
Tuscany is a big region that offers various cultural feels and adventures. The region comprises many diversities, including its people. This means that various cities in Tuscany have their own unique styles, culture, and cuisines. Getting by on your own will require you to spend many days and resources, and still, you will feel unsatisfied. To prevent unsatisfactory feelings, choosing Tuscany escorted tours is your best bet.
What is included in the Tuscany escorted tours?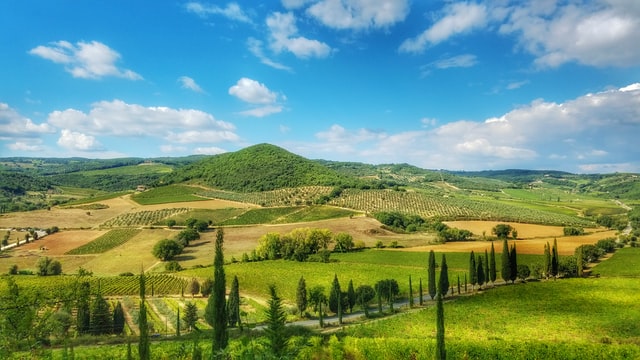 Seeing how big the Tuscany region is, it is only fair to go for a guided tour to exhaust many adventures in good time. So, these tours offer a plethora of services to remove the travel pressure off your back. Your only task will be to book with a company, and the rest is handled for you.
Transportation
Tuscany escorted tours offer transportation for both flights to the region and pickups to your accommodation. Here, they book your flight tickets, and once you arrive at the region, you are given a ride to your destination. The transportation also includes bus rides to various destinations on the itinerary.
Accommodation
Most importantly, these tours will ensure you get to your hotel accommodation safe and sound. They make the payments and give you details on your accommodation once you arrive. All you have to do is sit back and let the guides handle matters for you.
Meals
The best Tuscany escorted tours will book your meals in advance. After traveling for long hours, a ready-made meal will come in handy once you get to your accommodation. All meal plans thereafter will be communicated to you once you have settled for your vacation. You will receive a schedule on where and what time to eat. Some guides will go the extra mile to tell you what is served in advance.
Additional activities
You will also get opportunities to enjoy various adventures of the region when you choose Tuscany escorted tours. The good thing about this is that everything is well-planned for you to get the most out of your trip. You get to visit various sites and enjoy countless adventures with guided tours.
Private tours
Companies offering Tuscany escorted tours have a way of building good relations with the locals. This, in turn, enables them to give you exceptional experiences that you wouldn't have received if you were self-guided. With an escorted tour guide, you are treated as a tourist and offered plenty of private tours.
Conclusion
If you are planning a fun-filled vacation, ensure to choose Tuscany escorted tours. You will enjoy a plethora of activities and heart-throbbing experiences, all in good time and budget. What's more, you will visit a wide range of adventurous sites where you will make new memories and meet and make merry with other people.