Looking for an authentic and memorable Italian travel experience for you and your friends? Tuscany escorted tours are a top choice to consider. So, what is an escorted tour? An escorted tour is a form of tourism where travelers are escorted to different destinations in a group.
Unlike a self-guided tour, you get to explore all sensational destinations in Tuscany with escorted tours. With this service, you can get a tailored package that suits your needs and that of your travel group.
What is special about Tuscany?
Tucked at the heart of Italy, Tuscany is a renowned destination in Italy. From the stunning and picturesque Tuscany, you can experience the whole of Italy. From exploring the best Renaissance cities to enjoying a relaxed time on some of the most stunning beaches in Italy, there is so much that Tuscany offers.
If you are a visitor to the region, choosing Tuscany escorted tours would be the best way to explore all that the destination has to offer. You can be sure to find the perfect escort company that will deliver a customized Tuscany guide to give you a memorable time.
Beyond experiencing all that the iconic sites in the region have to offer, going on an escorted tour also offers you the best of Italy without exploring the whole country.
Top things to do with Tuscany escorted tours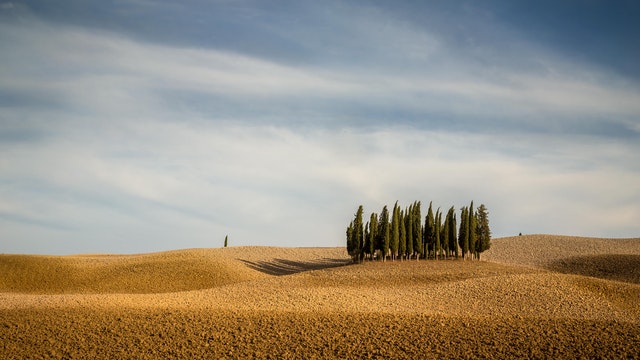 So, you have made up your mind to go on a tour and you have chosen Tuscany escorted tours! What can you do on your tour? What should you look forward to? Here are top things you can look forward to doing with your escorted tours of Tuscany
Adventurous tours of Florence
Tuscany offers some of the best sightseeing destinations that you can find around and Florence is a great place to start. Florence is one of the most popular cities in Italy. Located in Tuscany, the city offers beautiful architectural pieces worthy of beholding.
The city is undoubtedly the most culture-rich in the world. It is a city of alluring elegance and unmatched beauty. Florence holds the renowned Michel Angelo's masterpiece – David, which was created sometime in 1501.
Tuscany escorted tours of the Chianti Wine Region
Your Tuscany escorted tours can also include a guided tour of the Chianti wine region where you can enjoy the delicious taste of wine. You can take the time to explore the territory of Barberino Val d'Elsa, S. Casciano e Tavarnelle Val Di Pesa, and others.
Chianti Wines have an impeccable reputation dating back to the 15th century. You will love the experience at many of the wineries where you can enjoy wine tasting and a lip-smacking lunch.
A tour of Siena
Siena is one of the main towns of Tuscany outside of Florence. It is home to the Palio di Siena horse race, which takes place twice a year. Siena also features the Duomo di Siena with distinctive white and black marble. You can explore this city and enjoy all the historical pieces and destinations it has to offer, including the stunning hilltop Renaissance tower.
A tour of the rustic Tuscany town
Are you ready for some town hopping around Tuscany? Your Tuscany escorted tours would surely cover this beautiful experience. Your tour company will provide you with the perfect transportation arrangement and take you around the winding country roads. You will be amazed at the hill towns and picturesque villages that you would see during your tour.
Conclusion
Tuscany offers endless tourist destinations. Irrespective of where you are visiting –whether Florence or Siena, or other smaller cities like Volterra, Montepulciano, or Gimignano, you are sure to have a blast of fun. If you want to enjoy the best of this destination, you should opt for Tuscany escorted tours for a memorable visit.