Travelling with a baby, no matter how old, is no easy task. It's hard enough taking care of your little one on a daily basis, but while you're on the move, the stakes multiply. After all, you have to focus on the road while making sure they're comfortable and happy, while also not upsetting other passengers in the process. It can seem like travelling with a kid is impossible, but don't let a few obstacles stop you. See the world with your little one, one step at a time.
1. What to pack
Packing adequately will be your biggest asset, regardless of how and where you're travelling. Having enough supplies, as well as having the right supplies, can save you a lot of trouble on the road. First of all, take care of baby essentials. That means diapers, baby formula, and a change of clothes. Pack an extra pair of socks or even baby shoes for warmth, too. Don't forget to include a bag for dirty diapers. Your baby's pacifier and a bottle should also be on the list.
If your child has started eating something other than milk, pack their favourite snacks. It's advisable to pack snacks in bite sizes, so as to avoid messes and possible choking. Baby food is a great option. You can buy your child's favourite at the store, or you can create something at home. Also, don't forget to pack a bottle or sippy cup just for water and/or juice.
You should also have some things baby feels most comfortable with. Is it their stuff animal? Their favourite blanket? Having something that they love when they are in an unfamiliar environment, as this can help them cope with the journey.
2. Travelling by train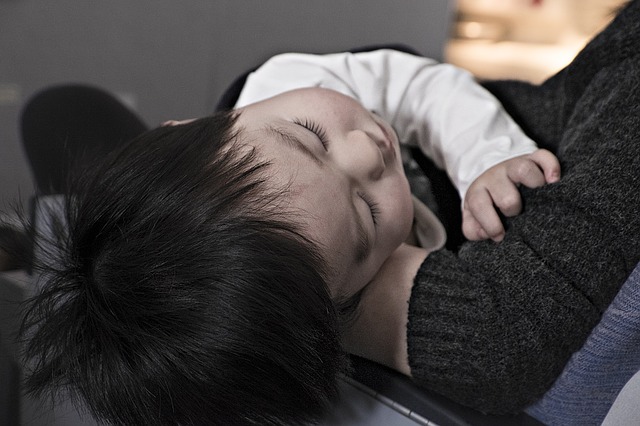 Trains may be the most comfortable solutions for new parents, while parents with older babies may not have such a good time. This is because train booths are generally larger than a seat on a flight or bus. 
Older babies, on the other hand, may get bored very easily. This is why you should be prepared. Take some snacks with you, as well as colouring books, a few of their favourite toys, and a tablet. You should also check out some fun train games. This way, your child will have a variety of options to keep themselves entertained.
Some trains even offer the option of private cars, and if you think your baby will be more comfortable and less fussy this way, it may be a good investment. After all, is a journey really worth it when you've got a bored and crying child on your hands?
3. Travelling by car
If you're travelling by car, you should realise that the safety of your child falls on you completely. At the same time, you'll be responsible for whatever your baby is doing in the car as well as for keeping your eyes on the road. This may seem like an overwhelming thing to do, so take it one step at a time. 
First of all, make sure your child is safe. Every baby, regardless if they're two or eight months old, needs a car seat. These devices keep your child secure and in place, ensuring they don't get hurt in any way. Babies are naturally curious and will want to explore the car, but this is simply impossible and too dangerous. The seat will also make sure they don't feel any bump in the road and that nothing happens to them if you have to break too hard. To find the right car seat, it's recommended you turn to an experienced company. After all, online catalogues are most convenient for shopping when you've got a baby at home.
Depending on the age of your baby, you may also need a few distractions. Younger children are generally harder to entertain because you have to be more involved. The thing is, you're driving. This is why colourful toys and baby rattles should make their way to the back seat. As well as that, you can rent children's stories as audiobooks and record kids' songs and play them.
If your child is a bit older and has a somewhat longer attention span, they can benefit from interactive tablets. Whether it's playing a game or watching a video, they're bound to be quiet and entertained, allowing you to focus on the road ahead.
4. Travelling by plane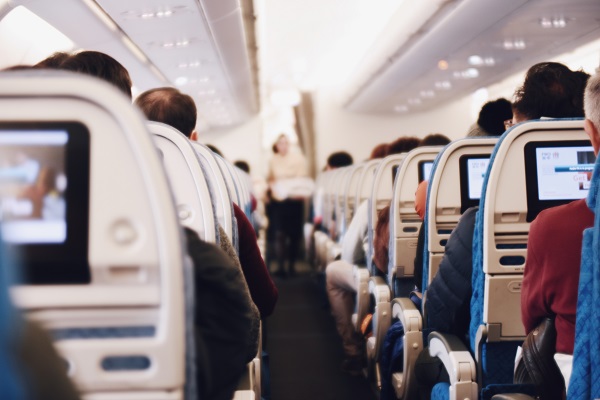 Those travelling by plane may have the toughest job of all. This is simply because of the other passengers. No one likes being stuck with a baby so high up in the air, so be prepared for some side-eyes. This shouldn't bother you though, as you're a responsible parent whose main priority is keeping the baby comfy and snug. In turn, they'll be calmer and less prone to crying and annoying the rest.
First and foremost, make sure to get there early. You'll want to be prepared for boarding and comfortably seat yourself on the plane. The toughest part will be the takeoff. As the amplitude increases, the pressure will change. Though adults can handle that by popping their ears, babies can't. Their primary response will be to cry. Chewing gum helps adults by continually making their jaw move, thus popping the ears and adjusting pressure. Pacifiers do the same thing for babies.
During the flight, your job will be to make sure your baby is optimally comfy. You can do this by playing with them or watching cartoons on the plane screen together. If this is your first time flying, perhaps its better to fly domestic, so as to get the hang of things. If the journey becomes too tiring, you can try walking up and down the plane while carrying your baby, so as to tire it out enough for a nap.
Conclusion
As you can see, what you do and how you handle the journey largely depends on your baby's age and the means of transport. If you prepare correctly, you'll be sure that both you and your kid will have a safe and comfortable trip. After all, this should be a fun and relaxing time, so taking the needed measures should ensure a decrease in tension and stress. This is your vacation we're talking about, you deserve to enjoy it as much as possible.