A floor rug or carpet is a textile cover. By installing rugs in your home, you can bring comfort and warmth. It is also easy to wash and switch rugs, but the real problem arises when it comes to choosing the best one.
Rugs are available in many different colours, shapes and sizes. So, before choosing a carpet, you have to keep several things in mind. It will help you to make a smart buying decision. So, continue reading to know about the 7 best tips that will help you to buy the best floor rugs for your home.
Carpet padding
Padding is the most important element of a carpet, and it plays a crucial role in increasing the overall performance of the product. If you are looking for the best material for padding, then you should opt for foam or rubber.
These two materials can take higher foot traffic, and they also play a crucial role in improving the sound absorbing ability of the rug.
Carpet style
Carpets are available in many different styles such as saxony, textured, frieze, etc. According to your preference, you can choose any style you like. Many companies also offer designer rugs. You can buy rugs from them and take the aesthetic value of your home to the new level.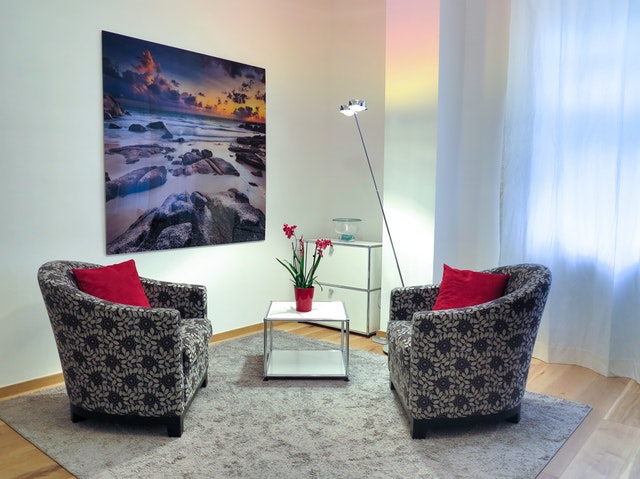 Consider the price
The price of a carpet depends on several factors. However, the style and the material of a rug are the two most crucial pricing factors. So, first of all, you have to decide the material of your carpet. Meanwhile, you also have to choose a style that will suit the interior of your home.
Based on these parameters you have to set a budget for your carpet. Then finally at the last stage, you have to find carpets in your budget. Many companies offer rugs online. You can visit their store and do your research. It will also help you to set your budget.
Maintenance
Buying a carpet is a one time job, but its maintenance can be overwhelming. You have to wash your carpet at least twice a year. If you want to install the carpet in a high traffic area, then you should opt for stain resistant material for your carpet. You can also opt for a textured rug for high traffic areas.
It is a proven fact that textured carpet has good resistance to dirt. If you look around the city, then you will find many professional companies that offer carpet maintenance services. You can hire one of them and take good care of your carpet.
Warranties
Almost every manufacturer offers warranties for carpets. So, before buying a rug, you should also check how many years of assurances you are getting. You have to ensure that the rug comes with at least 5 to 10 years of product warranties, wear and tear warranties, stain warranties etc. If you buy a product after checking all these things, then it will become easier for you to make a smart buying decision.
Go green
Synthetic materials contain volatile organic compounds that make the indoor air quality harmful. So, if you opt for carpet padding which is made of synthetic material, then you and your family members may experience allergies and respiratory problems in the near future. Due to this reason we always recommend homeowners to avoid installing synthetic carpet. They can choose carpet padding which is made of jute.
Finding a carpet provider
By following the above tips, you will be able to pick the most suitable rugs that will come in your budget and suit the interior of your home. Now at this stage, you have to find a store. By performing a Google search, you will be able to find stores near your location that sells designer rugs in Melbourne as well as in the surrounding suburbs.
So, these are the seven tips that you need to follow before buying floor rugs.