The Old Continent has plenty to offer to those willing to spend some time exploring it. From beautiful beaches and snowy peaks to cultural and historic landmarks, Europe is a place rich with tradition and can satisfy almost every tourist's need. In order to help you explore, we have created a list of events, divided by category, that will make your trip planning easy.
Movie Festivals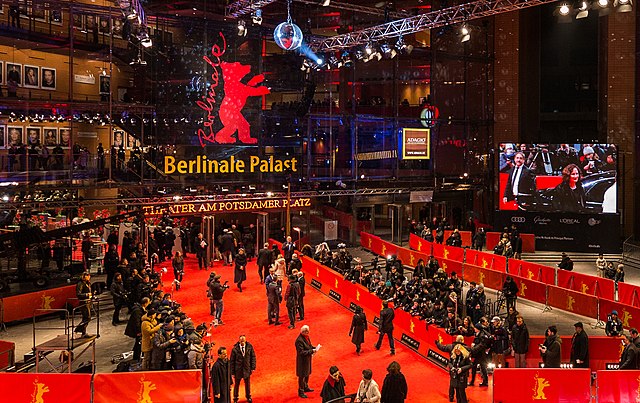 The following film festivals are known as European Big Three (The Bear, The Lion, and The Golden Palm) for their tradition and contribution to European culture and movie industry.
Berlin International Film Festival, or Berlinale, is held every year in February since 1951. When visiting the festival, you can also hop to nearby European Film Market, the largest film fair in Europe.
Venice International Film Festival is the oldest movie festival in the world, founded in 1932, as a part of Venice Biennale. It will be held for the 76th time in August 2019.
Finally, there is the Cannes Lions, one of the most prestigious and glamorous movie festivals in the world. Cannes is often visited by Hollywood's biggest stars, something not many European festivals can say, and there is always a big Hollywood star in the jury panel.
Carnivals
Carnivals aren't reserved just for Brazil. The Notting Hill Carnival was first held in 1964, offering Afro-Caribbean communities a way to celebrate their cultural inheritance and tradition. As time passed, the carnival grew into an authentic display that packs the streets of Notting Hill every August during the Bank Holiday. Even more famous and glamorous is the Carnival of Venice, marked by elaborate masks participants wear. Held as a celebration of the end of Lent, on Shrove Tuesday, the carnival is known to get a little wild in after hours.
Award Ceremonies
There is plenty to choose from in this category, so we narrowed it down to three, hoping to find something for everybody. We will start with The Europas Unconference and Awards for European Tech Startups, originally held in 2009 in a London pub. Today, it is a premier European tech award ceremony, celebrating best and the brightest IT industry has to offer from the Old Continent. In a similar vein are prestige AskGamblers Awards, held this year for the first time in the Hyatt Regency hotel in Belgrade, honoring the best iGaming companies from around the world. Finally, for music lovers, there are BRIT Awards, the British version of Emi. Held each year in London, BRITS are held in high esteem by the UK artists.
Folk Festivals
You thought that this is going to be some boring old people gathering when you read "Folks Festival", didn't you? You couldn't be more wrong even if you tried. We will start with the biggest of them all, Oktoberfest, held annually in Munich every September and October. It is the world largest folks fair, lasting 18 days. In 2017, the visitors drank 7.5 Million Liters of beer during that time. There are other similar festivals all over Germany, like Stuttgart Cannstatter Volksfest, held in August and Erlangen Bergkirchweih, held in May.
Street Parades and Parties
Switzerland usually isn't the first place that comes to mind when talking about street parties, but one glance at Zurich Street Parade will change your mind forever about it. Hundreds of thousands of techno lovers attend it each year, turning streets of Zurich into the world largest open-air club. Another huge street party is Stockholm Pride. It has long surpassed its original idea and is now a celebration of love and music attended by both gay and straight people from around the globe. For the end, we propose visiting St. Patrick's Festival in Dublin. A 4-day event, it has a traditional parade, boat races, and treasure hunts, not to mention all night parties.
This is by no means an extensive list of events held in Europe each year and there are plenty more, but that would take too much space. Hopefully, you will be able to find something to suit you from the above list. Unlike some people say, Europe is far from boring and has plenty of touristic attraction and events for everyone.